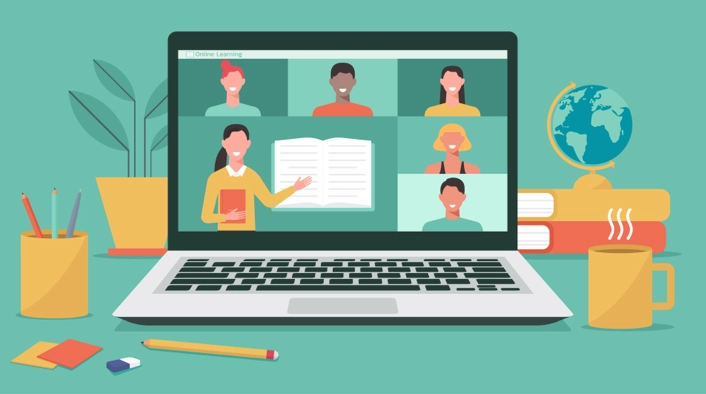 Nov 11, 2020
The Ultimate Guide To Getting Started With Online School
Online schooling is becoming mainstream in 2020 due to the recent global pandemic, but the drive towards online education is not new. Contrary to popular belief 'online schooling', 'distance education,' and 'home school' is not the same. This article seeks to help parents understand the significance of online education.
What is an Online School?
Online schooling is similar to regular schooling, with the one big difference being; the student learns everything at home. The school is responsible for building the school curriculum and appointing qualified academics to deliver the curriculum. This needs to be supported by a parent or a responsible adult to support the learning process.
In an online school, the learning process is exactly the same as that of a regular school. Students learn from homes from qualified teachers. Most online schools are not correspondence courses where students receive physical books and other coursework materials sent to their homes. The learning process is completely digital and makes use of the latest digital tools.
Online School vs. Distance Learning vs. Homeschooling
Despite homeschooling, distance learning, and homeschooling being completely different terms, people use them interchangeably due to confusion. All three options allow students to learn outside of a physical school at home or on-the-go.
Home Schooling
The factor that sets apart homeschooling from the other two is the curriculum. In homeschooling, the parents are responsible for setting the curriculum and act as full-time instructors. Parents may hire external tutors to assist with the studying process, but most of the control is vested into the parents' or guardians' hands. There is no structured curriculum for home schools, and it is up to the parents to choose what the student learns.
Distance Learning
Distance learning is an option available for students who want to take up regular courses that are administered by qualified teachers. The curriculum is the same as regular schools, and the schools predetermine the course. Parents have to play an important role for their children if they adopt distance learning to fill the lack of teachers in a physical environment. Distance learning school courses often have course material sent to the students' homes along with other study materials.
Online Schools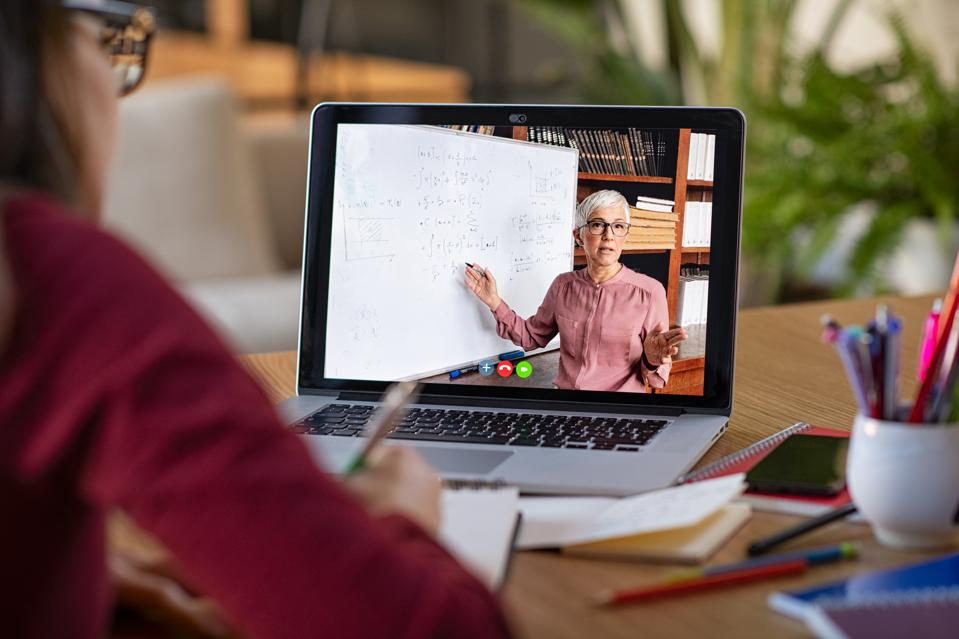 Online schools are the same as distance learning schools, with course materials being delivered completely digitally. Unlike some distance learning courses where students may have to visit the school once in a while for projects of examinations, online schools are completely digital. All coursework is delivered via the internet and is readily accessible at any time. Online schools have groups of children studying a fixed curriculum. There is a fixed schedule that needs to be followed, just like traditional schools. There are periodic examinations, annual examinations, and a certificate awarded at the end of the course.
History of Online Learning in the USA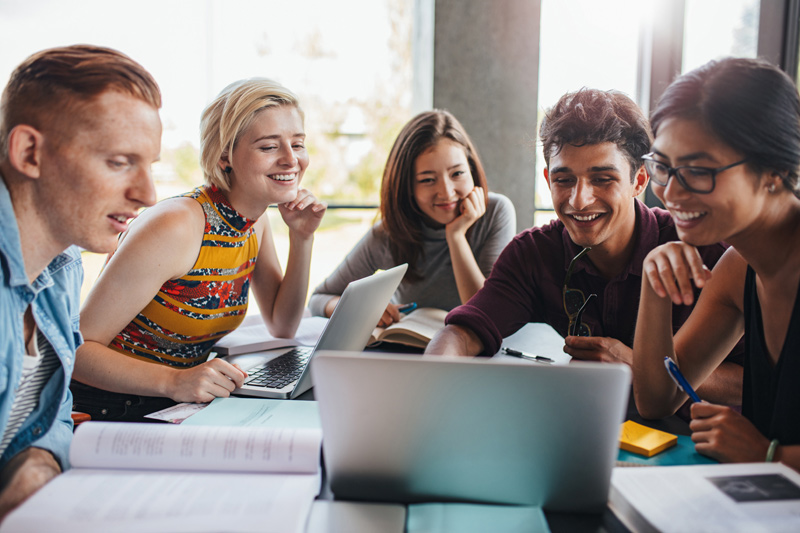 Online schooling was first introduced in the late 1990s when the internet became easily accessible and affordable. Dial-up connections were offered by phone operators, which enabled online learning to be a reality. Prior to the internet era, distance learning was first introduced in the 19th century. The US Postal Service was the primary channel for distributing coursework for colleges. Distance learning at the time was offered by 'correspondence colleges' throughout the USA. Eventually, school education was channeled into distance learning, too, enabling young students all around the US to study from home.
The first-ever correspondence course was first introduced in 1873 by Ana Eliot Ticknor at the University of Boston. Named the Society to Encourage Home Studies, it revolutionized how students learn globally. Other countries like Australia and South Africa followed suit soon after. In 1953, the University of House took the historical decision of offering televised classes. It is still an ongoing project by the university, which is currently called Houston PBS. With over 13 hours of educational material available five days a week, it changed how we see online education today.
Personal computers and internet access became mainstream around the late 1980s. Glen Jones and Bernand Luskin became the first individuals to launch Jones International University.
Since its accreditation, the university became offering fully digitized school courses along with its college coursework. As of early 2003, we had over 40,000 instructors globally, teaching over 150,000 courses to six million students.
While higher education always had prominent courses from top colleges around the world, school education through online channels was not as popular. In 2014 President Barack Obama sanctioned over $500 million in funding for the creation of new course content for online schools. With the recent global pandemic changing how we work or even interact with people throughout the world, things have taken a drastic turn. Almost all schools globally have moved to a digital format temporarily.
The biggest downside of online schooling was that it was not understood properly by students and parents unlike. People have inhibitions about the quality of education when compared to traditional schooling, despite the course content and education being the same. This has changed in 2020, and people are now more open to online schools than ever before.
How Many Students in The USA Study in Online Schools?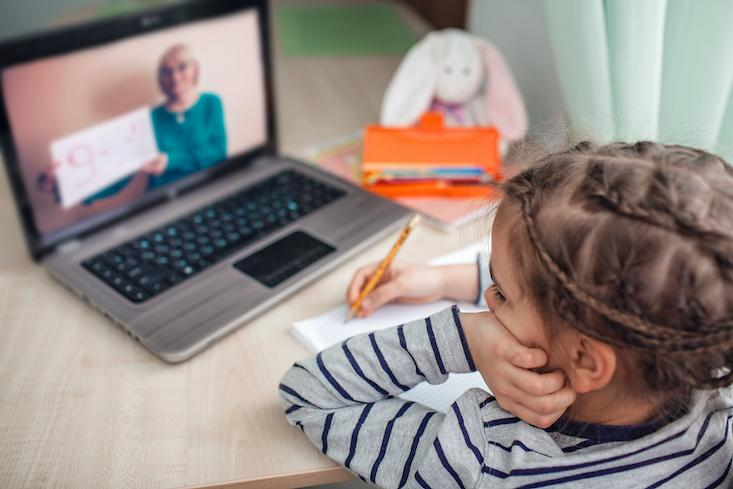 There are over 2.7 million students across the United States who were part of online schools in K-12 education. With the recent global pandemic shutting down schools throughout the United States, the number has driven up drastically. High-quality education can be imparted through online education. While it is not traditional, it is highly effective and has the same academic value on offer.
Online education not only helps the general demographic but also the following types of students:
Children who are bullied.
Children with ADHD or other learning disabilities like sensory issues, autism, dyslexic.
Children committed to vocational training along with school education.
Children with physical disabilities.
Children of families working overseas.
Children with severe mental health conditions like anxiety.
Children pursuing a career in sports of performing arts.
Most importantly, any student or parent who wants the flexibility of online education should consider going for online schooling. Outside the United States, online education is taking off quickly as well, especially in countries like Australia and Singapore.
What is the Curriculum Like in Online Schools?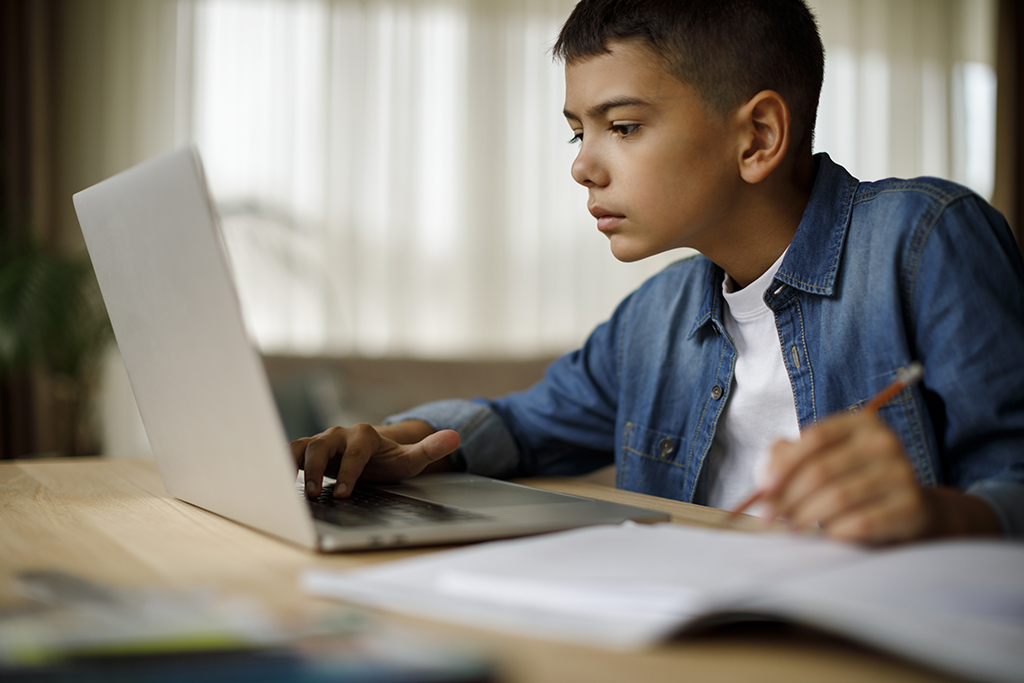 The flexibility of the curriculum is why most American parents choose to homeschool children. But homeschooling has its drawbacks. Unless parents are extremely well qualified and know what the latest school education system is structured like, their children will not be able to compete against children from traditional or online schools. An advantage that home school has over online schooling is identifying interests in children and focusing on specific subjects. Faith-based learning is also.
On the other hand, online schools design curriculum in a way that is easy to learn and enables students to study with accelerated enthusiasm. With digital tools being far more appealing than traditional books, children are attracted to studying digitally and pay more attention. Digital learning also offers access to vast resources on the internet.
Children have access to online encyclopedias, search engines, and more. These online tools enable students to learn more than just what is taught in their courses. Online courses breed curiosity and challenge students to go beyond just books. In the traditional school curriculum, children are seldom interested in learning beyond what they are taught via books and other traditional forms of teaching.
How Does Online School Work?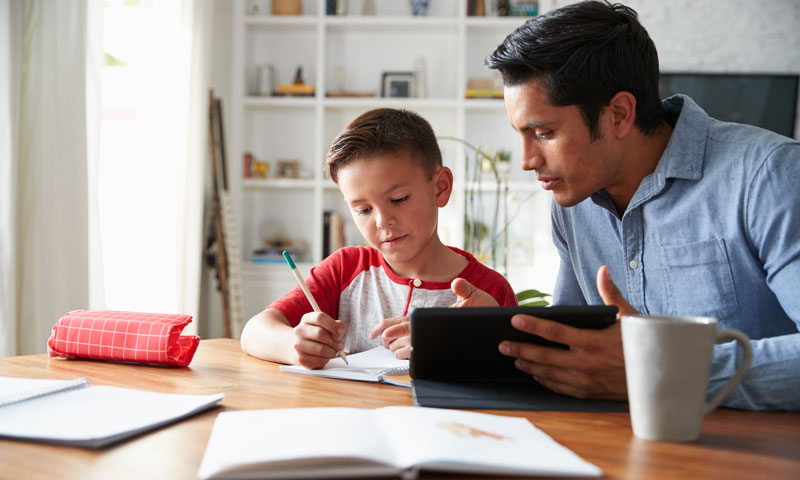 Online schools usually follow schedules similar to traditional schools. Students attend classes at fixed times via online web conference apps. Some schools offer flexible learning options where classes are pre-recorded, and students can log in to their user ids and access the course material at any time. In online schools that do not have live schools, parents have to maintain the responsibility of getting children to study all the coursework and be on pace to complete the course.
The enrollment process is similar to that of any school. You fill in an application to the online school you want to apply to. If you meet the criteria and the school accepts your application, you have to pay the application fee and term fees. One of the most important things you need to look at when choosing an online school is support from teachers. Many schools offer online classes and minimal support from teachers. You want to choose online schools that have teachers actively supporting your children in their learning experience.
There are no entrance examinations for most K-12 schools, but you can expect your child to go through basic literacy and numeracy tests. Most online schools do not expect high academic abilities because it is the job of the school to imbibe them to your child. Prestigious schools do require a bit of preparation, and you should try to prepare your child for the admission process.
Once you admit your child to an online school, children can learn the coursework at their own pace. The best thing about online schooling is that you can afford to reschedule classes based on convenience. You can attend classes whenever you want.
The best thing about online classes is flexibility. If your child is quick at learning things, you can breeze through lessons faster, while children who want to revise topics also have the opportunity to revisit old classes. It makes online learning much more convenient than being forced to attend classes at a physical school at fixed schedules. Different children have different learning capacities, and that is where online classes shine.
One of the biggest drawbacks of online classes is the lack of interaction. But that is changing with schools hosting class discussions frequently to build friendships virtually. Online school communities are just as effective as traditional schools.
An important thing you should note is that you can start online school terms whenever you want. But it is strongly recommended to start during new terms, so your child gets the same amount of time as others. Online public schools and private schools are available to choose from. Parents need to go through the coursework and choose the programs for their children wisely.
Types of Online School Programs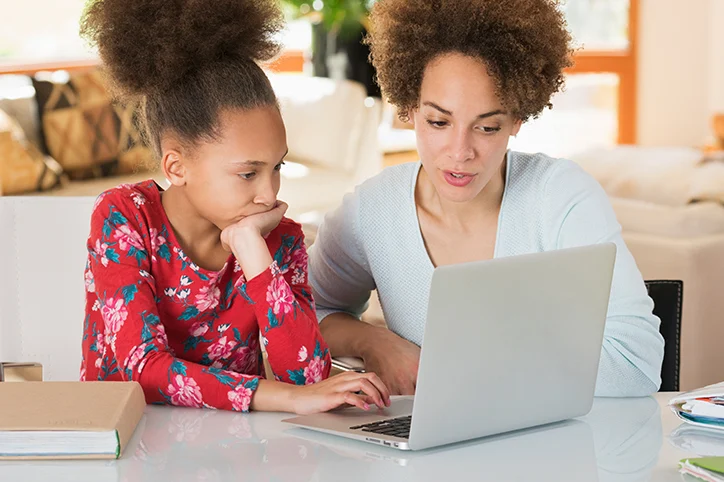 There are two types of online school programs to choose from – synchronous and asynchronous.
Synchronous Courses
In synchronous courses, students are expected to log in at the same time for classes and study with their peers. Examinations are held in real-time, and students need to be available on all important dates. Classes are available for review through video recordings, and course materials can be downloaded.
Asynchronous Courses
Asynchronous courses consist of mostly recorded lectures that students can attend anytime they want. These are better for candidates who have other commitments like performing arts and sports. You and your child can choose class timings based on convenience.
You can log in to the course website whenever you want and attend lectures. Discussions and live lectures are optional in cases if you cannot attend them. Schools that offer asynchronous courses offer assistance from teachers. Students who need clear doubts can reach to teachers or schedule appointments and have a phone or video call to clear doubts.
How Is an Online School Different from Traditional Schools?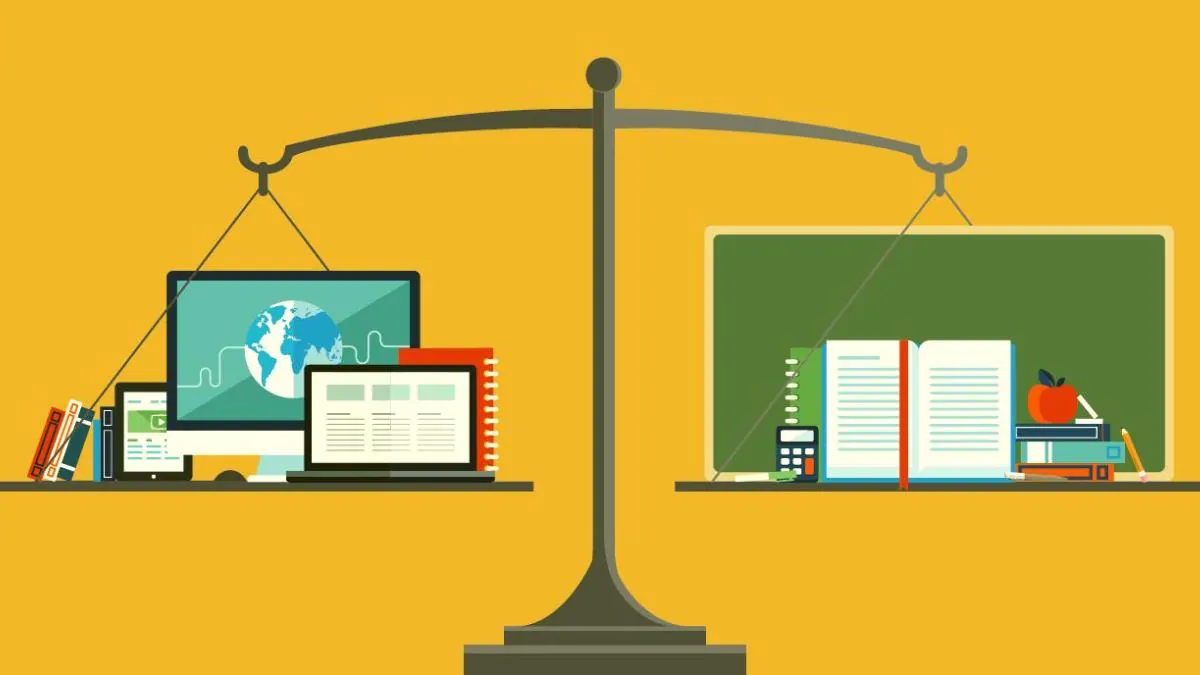 Like traditional schools, most online schools that offer primary education have one 'primary' teacher who teaches most curriculum subjects. In online high schools, there are specialist teachers who teach subjects from specific domains. Students in online primary schools spend less time on average compared to online high schools.
Students studying in online schools may or may not spend as much time as in traditional schools. With the flexibility that online schools offer, children have the option of studying at their own pace, which adds variance to the time each child spends per day to study coursework. Here are the key differences between traditional schools and online schools:
Learning Styles
Online learning styles are different and offer more independence. Students studying in an online setting should be self-motivated. Parents should encourage students to take the initiative and learn. It is important to balance studies and personal life for children at a young age. Online learning is driven heavily by visuals, and children who are more adaptive to visual learning will have an easier time learning from digital mediums.
Some children may be more adaptive to traditional learning environments will have a more difficult time in a digital environment. But in most cases, visual learning has proven to be more effective. Online schools often offer audio lectures too and student-teacher sessions. This is not common in traditional schools as students are often limited to the school hours scheduled. Online tools that are used to assist in learning at online schools include:
Instant messaging apps
Chat room apps
Video conferencing
Emails
Message board apps
Traditional learning still has the advantage in collaborative learning. Face-to-face interaction can be more effective at times, but it also adds academic and social pressure on students. Both forms of education have distinct advantages and disadvantages, and it is important to choose the right option for your child.
Classrooms
In most online courses, students are expected to gather at a specific place and time. Students are limited by the office hours for interactions, discussions, and other important learning sessions. Learning in traditional schools means restricted to what the school sets for you. Knowledgeable instructors teach based on their expertise, and it is the norm in most parts of the world.
In online courses, the model discussed above remains the same. You can have both synchronous and asynchronous classes. Some online schools allow you the flexibility of attending prerecorded classes whenever you want. Other online schools have multiple class sessions on the same day, so you can choose from multiple slots. Students have more control over the pace of learning in an online school, which offers a distinct advantage.
Use of Technology
Traditional schools do not deploy technology to aid learning to the fullest. While there are presentations and other learning models that use technology in traditional schools, it is nowhere near as tech-driven as online schools. But it also draws a major concern, which is computer literacy. The child is expected to be computer literate at a young age, which may or may not be possible for everyone. It is usually parents who impart computer literacy to their children at a young age. Parents who are not computer literate will have to rely on external tutors or other instructors to prepare children for online education.
To fully grasp online schooling, children need to be skilled at navigating web pages, attending seminars, using the required software programs, and accessing social media platforms. On the other hand, computer skills in traditional schooling are limited to internet usage and document creation programs. It is not as intensive as online schooling, which makes it easier for children.
Tuition Fees
A lot of online schools charge similar to what an on-campus school would. Others have separate fees for online and on-campus courses. Usually, schools drop any fees that do not apply to online learners which leads to a lower annual cost. Online courses are generally less expensive in the United States than on-campus programs.
Learning Pace
When learning in a campus setting, all students are expected to keep up with the pacing of the course. The date and time of each class are predetermined, and students are expected to attend all classes. There are repercussions for not attending all classes, and students are not allowed to reschedule classes. This is the norm for almost all traditional schools, which are much more rigid in their schedule.
Online learning bypasses this by offering more flexibility. Students can learn at their own pace, but the examination dates are predetermined. Your child will need to sit for examinations at a scheduled time, just like normal courses. Some online courses are in tune with traditional courses and expected all students to attend online lectures as well. But they are lowering in number, and online schools prefer a more flexible approach. The flexibility that online schools offer often sees children going at a faster pace than what traditional schools offer. On the other hand, students who have learning difficulties also get more time each day to pace their studies and keep up with their peers.
How to Find the Right Online School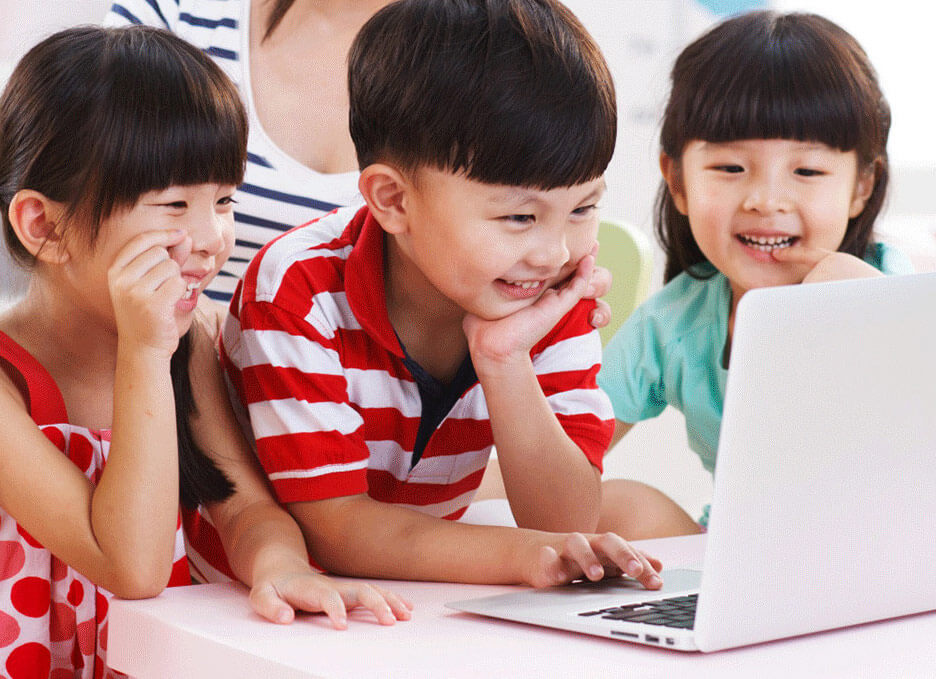 With so many options to choose from, it is important to admit your child to the right online school. At the end of the course, the least you should expect is your child to have a solid grasp of the coursework and have a certificate or degree that is valuable for higher education. There are public and private options available, and parents can take their pick based on their finances. Scholarships are also available in case parents need support for their children.
Programs
For primary education, the curriculum is on par with what any K-12 school would teach in the United States. There are multiple certificate programs. Preschool education in online schools is very rare as the whole objective is to prepare children for schooling. Elementary, pre-school and high-school are covered by online schools throughout the US. There are multiple certification authorities, including the Florida Standards Assessments, Florida Comprehensive Assessment Test, and more.
Periodic standardized tests are the norm in online courses to ensure students keep up with the coursework. Just like normal schools, failing in examinations and not meeting the minimum cutoff will lead to your child being held back or one year before they are allowed to reappear again.
e-Learning
Digital learning or e-learning is employed in varying degrees in online schools. Most distance learning programs are offered 100% online through live classes, while others offer prerecorded classes. Some schools offer a hybrid approach, with a majority of classes being held online. Sometimes students may be asked to attend classes online too. Examinations can be held on-campus, depending on the school. Some schools choose to host examinations on-campus to ensure there is fairness in the evaluation, and children are not assisted by parents or other individuals to help them pass.
Research
It is important to find all the enrolment information that you can before admitting your child. Go through everything from admission policies to how classes and examinations are held. Consider the fees and if there are any hidden charges that you need to pay. Talking to other parents of children who attend online schools is also very helpful. There are multiple accreditation bodies throughout the US who offer certification for online schools. It is important that your online school certificate is recognized by higher education colleges throughout the US. You should also check for online reviews of schools instead of relying on reviews posted on the main website only.
Additional Costs
Online schooling requires a proper setup at home, which includes:
A computer
Operating system
Necessary software
24×7 internet access
A webcam
Headsets
Other course-related learning aids
Some online schools do not include the cost of online learning resources in school fees. For example, individual schools offer Microsoft Office for Students as part of the course fees, but others may require you to purchase such software independently.
Strengths and Weaknesses of Online Schools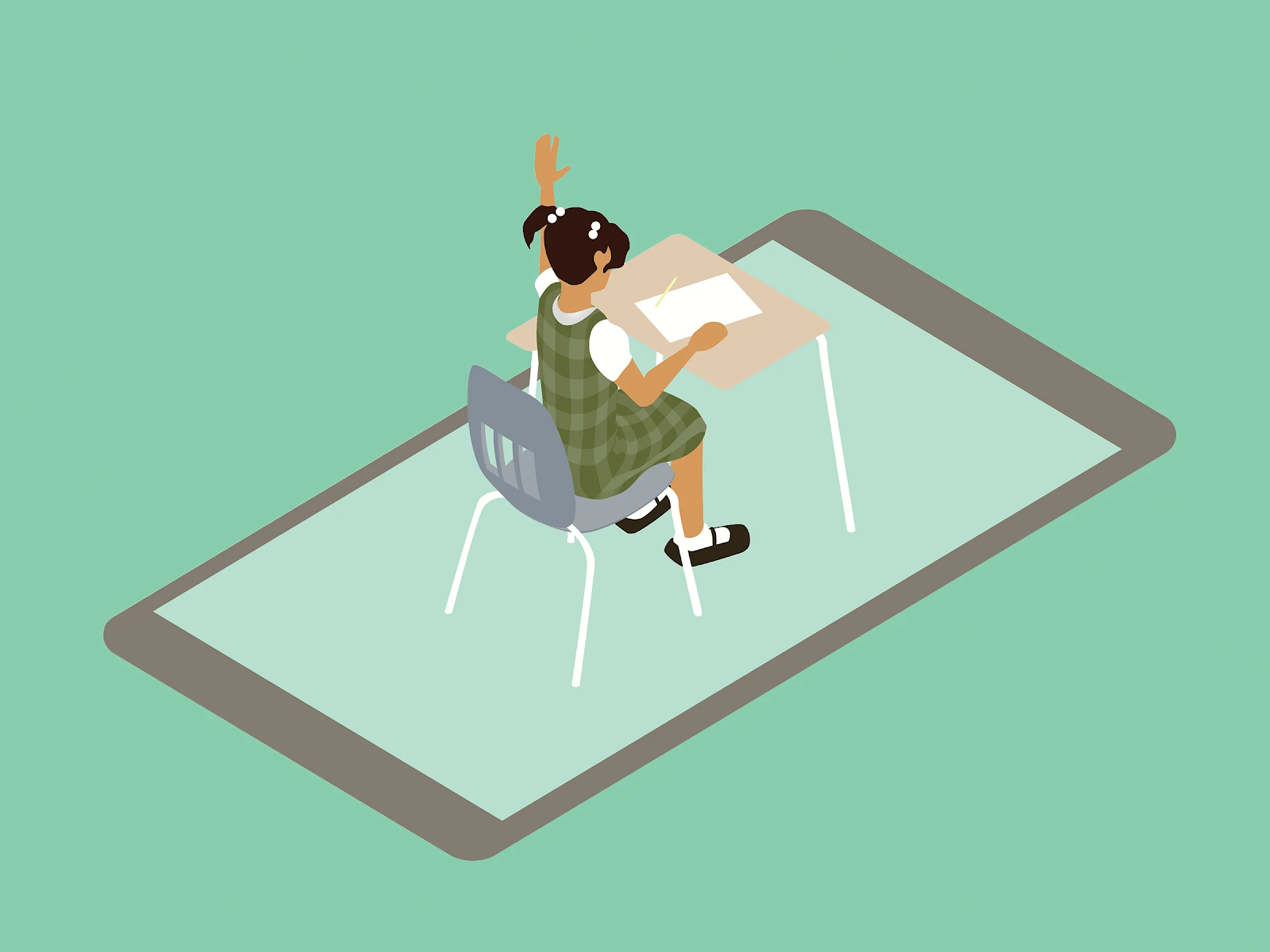 The biggest reason why people choose an online course for schooling is convenience. Online education is perfect for children who have other commitments towards sports or performing arts. Parents who cannot commit their schedules to a full-time on-campus program for their children are looking at online courses more than ever.
Strengths of Online Learning
Online Education Can Be Highly Effective: Online education can be highly effective, and it enables children to be self-motivated, organized, and disciplined. Time management skills come naturally to children who go to online schools. Independent learning is much more effective than studying in a structured environment.
According to Eduventures Inc, over 60% of higher education institutions and employers accept that online education in its current state is higher-quality than traditional learning. At the same time, only 33% of the surveyed students perceive courses to be on par with assisted learning in an on-campus environment. However, only 36% of students showed concerns over learning online. It implies that a vast majority of students are open to learning in an online environment.
Convenience: In terms of convenience, nothing is better than online learning because of the following:
No travel time between home and school
No geographic limitations for the students
No constraint in course pacing
No constraint in verbal expression
Virtual discussions with instructors
High-quality coursework available
Evolving coursework based on student feedback
Expenses: Online courses are less expensive than traditional forms of learning. Most online schools remove the costs that do not apply to online students to make online courses more appealing. In addition to lower course costs, students do not have to pay for travel or boarding. It also allows children to continue pursuing the performing arts of sports.
Technology-Driven: Parents who are constantly on the move due to the nature of their jobs prefer online courses. Their children can travel with them and keep up with the coursework at all times.
Other Benefits:
No social pressure from other students
No discrimination based on age, sexual orientation, nationality, etc.
Equal participation opportunities for students
Builds teacher-student relationships
More creative than traditional learning
Visual-aids for learning
Weaknesses of Online Schools
The biggest weaknesses of online schools can be broken into the following categories:
Low social interaction
Technology costs
Time management
Effectiveness of examinations
Low Social Interaction: Children who study in online schools do not get enough exposure to face-to-face social interactions in most cases. While it might be a blessing for students with social anxiety, they do not get to interact with other students. This is not a problem in synchronous courses where all students are expected to attend classes together via video-conferencing.
With students spread out all over the country, it can be difficult to form a local network for children. If the courses are self-paced, there is very limited interaction between the students and teachers. But this has been remedied greatly with online schools offering personalized feedback and one-on-one sessions for students.
Technology Costs: There are additional costs that parents have to bear for online education which includes a computer, internet access and other tools or software. This may or may not be a benefit for parents. For children who live close to a school and have bare minimum travel costs, an online course may end up being more expensive. But for most students who are in online courses experience lower course costs than traditional schools.
Time Management: Children in online schools need to learn time management skills at a young age to keep up with coursework. Many children in online courses do not have the right supervisions which hold them back. Since online courses are self-paced in most cases, children may not take online schools very seriously. As parents, it is important to encourage children to study and keep up with the classes.
Effectiveness of Examinations: The assessment methods of online schools may not always be accurate. With how easy it is to access answers from the internet or have assistance from parents or other individuals, invigilation is almost non-existent in online examinations. Some online schools require webcams to be on during examinations to prevent children from misusing access to the internet or seeking help.
Summary
There are distinct advantages of learning in an online environment. Parents should analyze their situation individually to see if their children will benefit from online schooling. But if a child is self-motivated, they can adjust to any learning environment. If you opt for an online school, it is important to impart time management skills and teach your child to be disciplined in order to succeed in a digital environment.