Feb 26, 2021
The Online Curriculum - Everything You Should Know Before Enrolling For A Course
Over the last decade, the traditional on-campus educational setting has faced stiff competition from its online counterpart. The sky-rocketing popularity of online learning can be owed to the fact that it provides a wide array of keen learners' choices.
Talking of the online curriculum, it is almost similar to the curriculum taught at traditional schools. Just like the traditional brick-and-mortar schools, online schools with accreditation follow the state policy. These policies list certain criteria and requirements that are necessary for a student to graduate. Also, the online curriculum is designed to include all the core subject areas—Mathematics, Social Studies, Language Arts, and Science. Moreover, the online curriculum also comprises additional courses like Physical Education, Health and Wellness, Fine Arts, etc., much like the curriculum taught at traditional schools.
The fact that puts online learning at a whole new level is that the online school curriculums are relatively vast. Thus, students have various choices in terms of subject areas, course material, and tutors. Moreover, the students are not bound to learn from all that is available within their school district.
The online learning scenario helps them choose from educational platforms all over the world. The best part being, students can learn at their own pace from the comforts of their home.
While most on-campus schools have a limited budget, there are many budget-friendly options available online. Not only that— online learning platforms have overcome a lot of downfalls of the traditional brick and mortar educational settings. These downfalls often include limited availability of teachers, addressing a lot of students simultaneously, etc.
These factors do not support traditional schools to provide customized learning opportunities for students with different learning styles. As a result, most of the students remain deprived of the top quality of education, resources, and materials to make them great learners. This is where the online curriculum beats the traditional one.
Read on to know more about the online curriculum and how it can be the right choice for students.
How Is The Online Curriculum Different From the Traditional On-Campus Curriculum?
Talking of the subject areas, the core subjects offered both at online and traditional schools are the same. However, the online curriculum is designed to fit-in a more diverse range of subjects that are typically not available in traditional schools.
Most of the online schools with genuine accreditation stand out in terms of exceptionally designed curriculums. Moreover, these curriculums are customized for students according to their individual learning styles. The online curriculum merges the traditional learning style with fun-filled elements, stimulating young minds.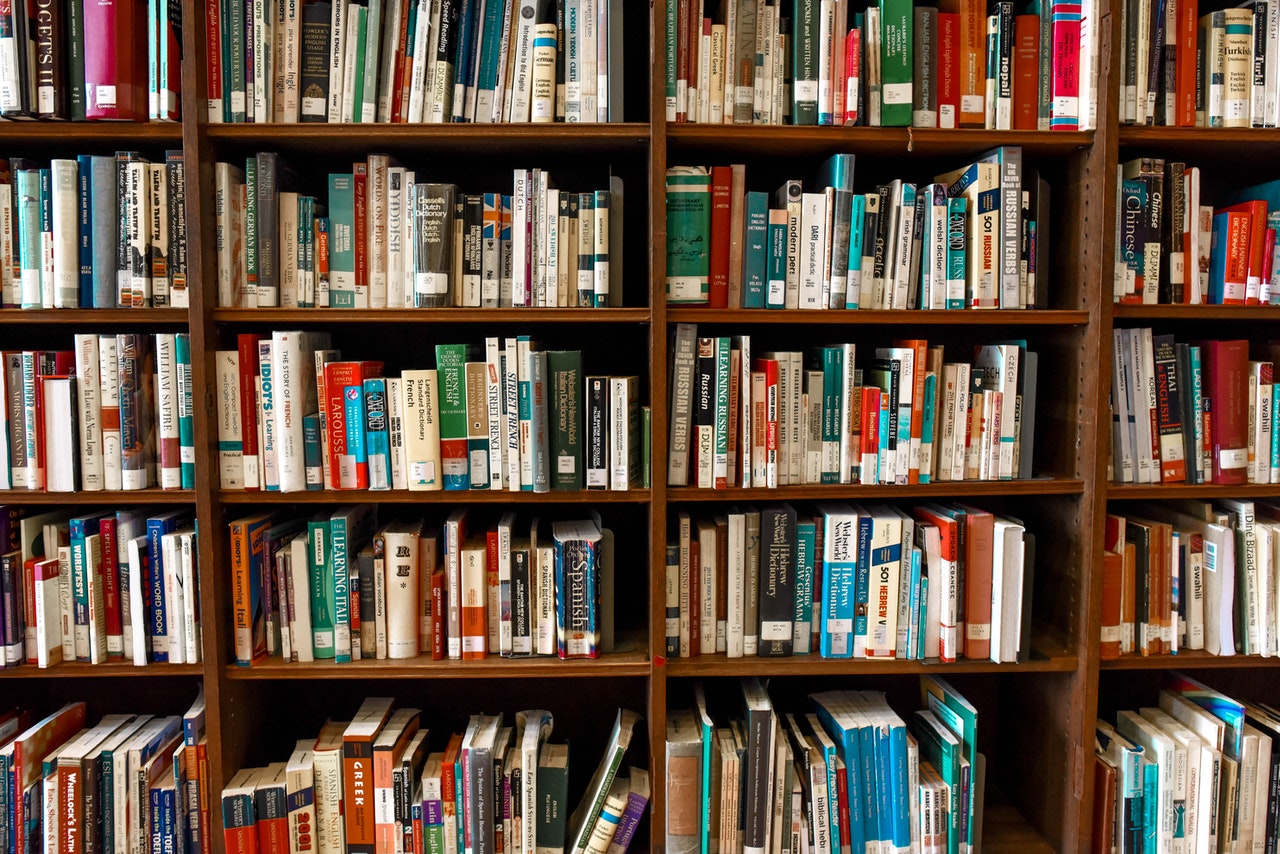 The online curriculum has something for every type of learner, be it auditory, kinesthetic, or visual. The course material and curriculum are designed to benefit all kinds of learners.
The Online Schools with regional accreditation have a Curriculum that incorporates a vast multitude of electives along with the full-fledged standard-based core curriculum.
While students are limited to electives that they may not find enthusiastic at traditional schools, the case is entirely different for online schools. Most of the Online schools have some very good electives— French, Digital Arts Course, German, etc. that are not available in traditional schools. Thus, the students enrolled in traditional on-campus schools switch to online schools for these electives.
Apart from the diverse range of electives, the online school curriculum is taught in multiple formats. These formats include interactive learning tools like direct-instructional videos, animated video lectures, pictures, flowcharts, and audio-books. Most of the online lectures are recorded, so in case they miss out on certain topics, they can go back to the recorded video lecture. So, in broad terms, students have a backup that is not possible in traditional classroom learning. The liberty to self-paced learning thus keeps online school students motivated.
One of the other upsides of an online curriculum is customized learning. Customized lessons help students avoid backlogs and understand the coursework fully before they move forward. Moreover, customized lessons help specifically those students who are below a certain grade level in a subject. Thus, these students do not need to skip over topics to keep up with the generalized pace. This helps them build their foundation strong that will later give them a wholesome learning experience. Moreover, personalized lectures help academically advanced students to continue learning at a pace suitable to them.
What Format Does Online School Implement To Teach Its Curriculum?
Most of the online schools have adopted different formats to teach their curriculums. Some of them teach their curriculum entirely on the computer, while others opt for teaching through workbooks, textbooks, and other supplemental materials. However, almost all online schools have now adopted the following interactive tools to teach their curriculum:
Video Lectures: Video Lectures are the most popular way for online schools to offer lessons. Graded assessments and assignments follow these video lectures. Moreover, the students have an option to go back to the recorded lectures in case of any doubt.
Text-based Lessons: Many online schools require the students to read up a selection of text before taking up tests or completing assignments. It can be helpful for students who want to learn simultaneously from video lectures and workbooks. However, students who struggle to understand text-based lessons might find this format difficult.
Mixed Format Lessons: There are a plethora of online learning platforms that mix-up certain formats to provide the best learning experience to students. This prevents the students from getting bored because of reading in the same format. Moreover, mixed-format lessons help the instructors to impart different types of lessons in the best optimal way.
Offline Instructions With Online Supplementation: Most of the students below grade three do not have the proper knowledge to operate a computer or can not read properly. In such cases, young children are given offline instructions with online supplements and follow-up activities that must be completed on paper. These schools also provide lessons that can be printed or made up of videos.
How Does An Online Curriculum Academically Enrich A Child?
Most of the online schools have designed their curriculum to prevent students from sitting in front of computers for the entire semester. Many online homeschool programs have adopted ideas for enrichment, letting students spend some time away from computer screens. These programs often include science projects and community service activities, making students learn concrete lessons easily.
Many homeschooling communities are open to people enrolled in different programs, if not a community of families in the same online program in your area. These homeschool communities are open to online learners and may provide them with a place to socialize and do fellowships.
The dedicated online schools provide their students with support services, apart from teaching the regular curriculum. This ensures the students get the best facilities for academic success.
Academic Counseling Services: Most of the online homeschool curriculum involves assigning students an academic counselor. These counselors are responsible for helping students choose the right courses according to their enthusiasm. Moreover, academic counselors give students career and college-related guidance, helping them plan their academic trajectory.
Field Trips: Some online schools provide field trips for students. Students receive credits on completion of these field trips. The field trip might include a tour of museums for history lessons, a trip to national monuments, or an exploration of different ecosystems for a science lesson.
Certified Teachers: Almost all accredited online schools hire certified subject experts. These experts design the curriculum to include all the elements necessary for a student's overall academic development. The certified teachers make concrete lessons fun. Some of the online home schools also let students talk to their teachers to help tackle difficulties related to the course material.
Homeschooling Communities: If you are enrolled in a large online homeschool, you may find support groups or communities with students homeschooling through the same online platform. Smaller programs often do not have regional support groups or communities. However, they feature online forums to help students get social support and make friends.
How Are The Students Evaluated In an Online School Curriculum?
While students have to appear for exams to move to higher grades in a traditional school, the evaluation process is different for online schools.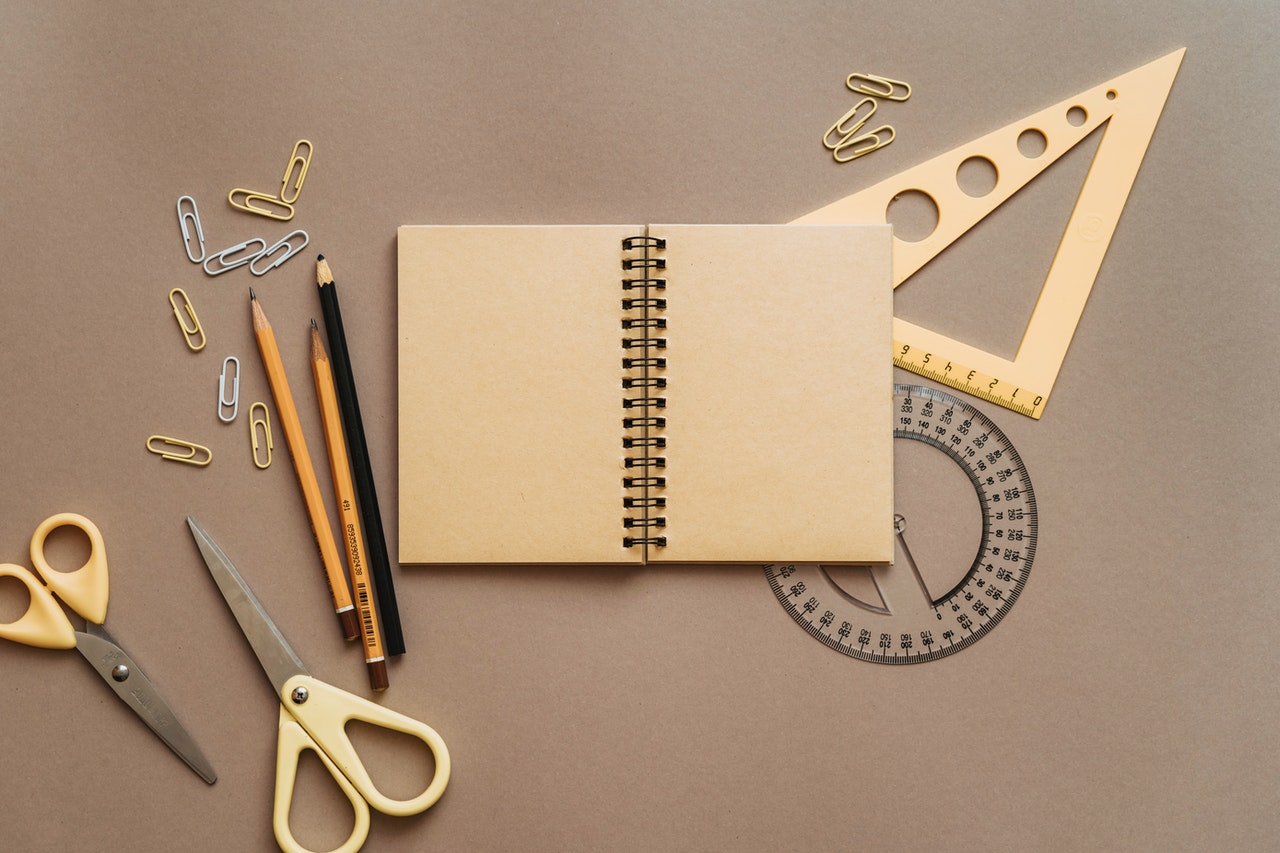 Most online schools follow the same procedure as traditional brick-and-mortar schools for advancement from one grade to another. However, there are online schools with completely different evaluation processes:
Standardized Testing: Accredited online schools, including the public and private ones, follow the standardized testing method to promote students from one grade to another. State laws sometimes mandate these tests. For most of the online schools that conduct regular exams, it is often a way to meet the accreditation requirements.
Ongoing Evaluations: Many online homeschools conduct a regular assessment to evaluate students after completing each module. The curriculum allows students to learn at their own pace and complete the coursework. After completion of each section of the curriculum, these ongoing assessments are the most up-to-date way to track students' progress through the lessons.
Transferring Credits And Testing Out: Most online schools have designed their curriculum equivalent to that taught in the traditional schools. The k-12 students are allowed to transfer these credits to traditional schools. Also, several programs still award credits if the student tests out of a particular course.
What are some of the best online homeschool curriculums?
To fix an online homeschool curriculum for your child, you have to keep in mind a plethora of factors. These factors include the age of the child and his individual learning style. Also, plan how much curriculum do you want the online school to provide. Most of the parents plan the entire curriculum in advance before enrolling their child for a specific course.
Apart from the curriculum, make sure to check the online school's accreditation. Obtaining an accreditation gives a school a valid school number that the students can use while applying for financial aids and college entrance exams. Also, attending an accredited online school gives students the liberty to transfer credits if they opt to attend in-person schools in the future. Below is the list of some of the best online platforms with a well-designed curriculum:
The K12 International Academy
The academy serves students from kindergarten to grade 12. K12 Academy is a private online school and fully is accredited. The tuition fees for full-time enrollment are around $5000-$7000 per year or $3500 per semester. The academy issues the American Diploma to all the students, which is valid throughout the U.S. for University and Job applications.
ABCmouse.com
ABCmouse.com is an online platform that provides a subscription-based curriculum for children between two and eight. The platform is best for building a strong educational foundation for young minds. The curriculum focuses largely on play-based learning, which comes from puzzles, visual maths, art projects, and stories. Overall, the online platform is best for preschoolers who want to grasp basic concepts in reading, science, maths, etc.
Liberty Institute Online Academy
The online academy is owned and operated by an evangelical University called the Liberty University. The platform supports a flexible curriculum with a mixture of necessary subjects and electives. Moreover, senior students can enroll in the Edge program. This program enables students to earn three college credits and half high school credit. The tuition fees range from $1647 to $3568, varying with the grade.
RedComet.org has over 200 self-paced courses. The course curriculum is designed to suit the individual learning styles of students. Moreover, the students get a chance to learn from highly qualified teachers and choose from an extensive list of Career, Elective, and AP courses.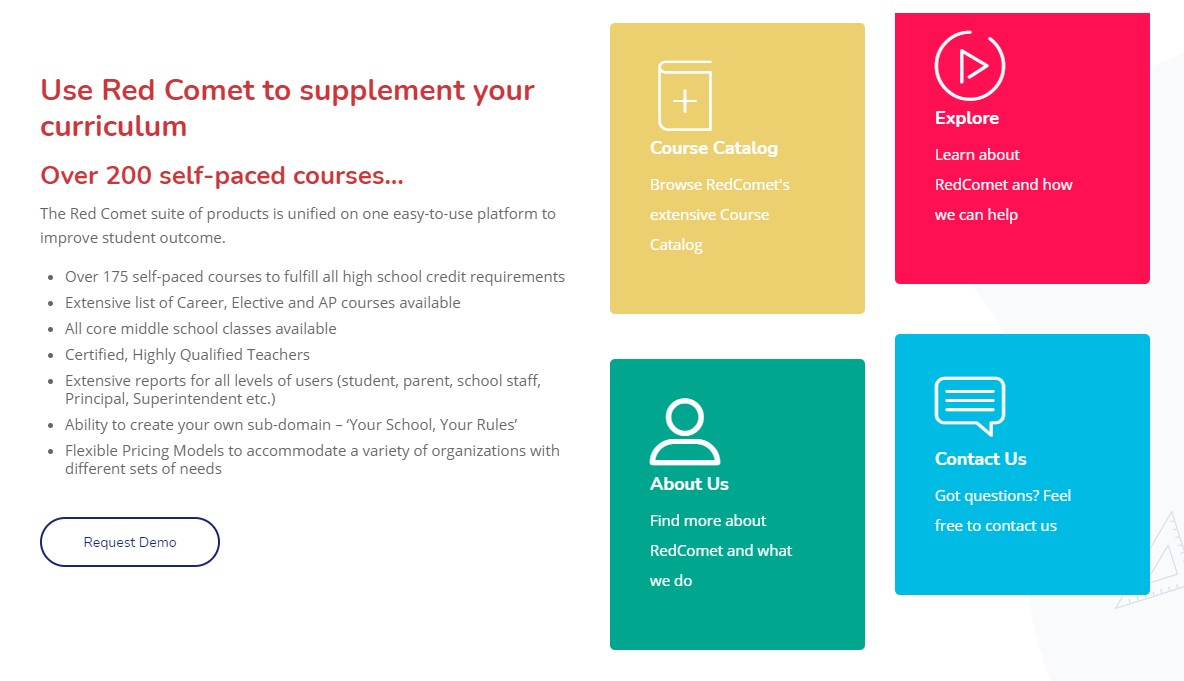 Apart from these courses, all core middle school classes are available. The platform supports flexible pricing models to accommodate a variety of organizations with different sets of needs. There is an extensive report for all users (student, parent, school staff, Principal, Superintendent, etc.).
Acellus Academy
Acellus Academy provides an online homeschooling curriculum for students studying in grades k12. Acellus was started as a science-based curriculum provider in 2001 by the International Academy of Science. However, the program expanded to become a full-fledged online school, Acellus Academy, in 2013. The tuition fees are largely subsidized, and the families have to pay anywhere between $30 to $79 a month, making it $299-$750 a year.
Calvert Education
Calvert Education is the online counterpart of Calvert School, which is an independent elementary and middle school. The online platform is open to students in grades kindergarten to k12 for enrollment. Apart from the general school curriculum, Calvert Education also offers the Verticy Learning Program. This program was started to help students struggling with reading or writing due to dysgraphia or dyslexia. Also, students from Pre-K to grade 8 may qualify for financial aid packages.
Frequently Asked Questions
What Does The Online High School Curriculum Include?
The online curriculum generally covers all the core subjects taught in their traditional counterparts, with a wide range of electives. For instance, the online curriculum at RedComet.org includes:
Grade 11:
American Literature 1
American Literature 2
English 3
English Reading with Novel Choices(Anthem, The House Of Seven Gables, The Strange Case of Dr. Jekyll And Mr. Hyde, The Tale of Two Cities)
Grade 12:
Biology
Chemistry
Economics
Economics with Personal Finance
Human Geography
English 4
Apart from these subjects, there are core courses available at grade 9-12 level. They include:
Algebra 1 (Semester 1 and Semester2)
Algebra 2 (Semester 1 and Semester2)
Geometry (Semester 1 and Semester2)
Pre-Calculus (Semester 1 and Semester2)
Earth Space and Environmental Science
Biology
Chemistry
Physical Science
American Government/ Civics
Contemporary World Problem
Arkansas State History
S. History
Washington State History
World History
Health
World Geography 1
World Geography 2 (Americas)
Physical Education
Art History— Exploring Art in World Cultures
Exploring Personal And National Identity Through Art!
What does the online elementary school curriculum include?
Most online schools design their curriculum to help students build a strong academic foundation as they move on to high school. The elementary school students are taught maths, language arts, science, social studies. The curriculum includes:
Maths: Elementary school online curriculum focuses on teaching more than simple arithmetic to students. The curriculum includes the Number system, Addition, and Subtraction, Place Value, Mensuration, Fractions, etc.
Language Arts: Many accredited online homeschools include a standard-based language arts curriculum. The curriculum includes basic vocabulary, developing writing skills, learning about a variety of genres, reading chapter-length fiction books, etc.
Science: The interactive tools used by online schools make science fun which would rather seem too difficult in traditional classroom lectures. The science curriculum is taught with hundreds of activities and includes a history of the earth, matter, and forms of energy, simple mechanics, engineering concepts, etc.
Social Studies: The online elementary school social studies curriculum includes basic elements of history, geography, economics, and civics. Students are also taught about the three branches of the U.S. government.
Conclusion
Online curriculum, in contrast to the traditional school curriculums, are relatively vast. Apart from the standard core subjects, which include mathematics, social studies, science and language arts, students can choose from a wide array of open electives. These electives often include physical education, health and wellness, fine arts etc.
The fact that raises the online school-based curriculum on a new level is, it has overcome most of the downfalls of the traditional education system. Limited availability of teachers and electives, less interactive method of teaching being few of them. Moreover, the online curriculum gives students access to customized learning options. Students who can not grasp classroom lectures can learn according to their individual learning styles. Almost every online school teaches its curriculum through interactive tools like audiobooks, video lectures etc.
Certified teachers and subject matter experts design the online curriculum. So, the curriculum comprises all the necessary courses and concepts required towards graduation. Moreover, the online curriculum enriches students through academic counseling services, field trips, certified teachers and homeschooling communities.
The evaluation process however, is different in an online curriculum. Some of the accredited online schools conduct evaluations for grade advancement. Whereas others conduct ongoing evaluations. Students are often allowed to get their online course credits transferred to traditional schools.
Parents are recommended to check the school accreditation before deciding on a particular online school curriculum. They should also check the course structure and subjects available thoroughly.