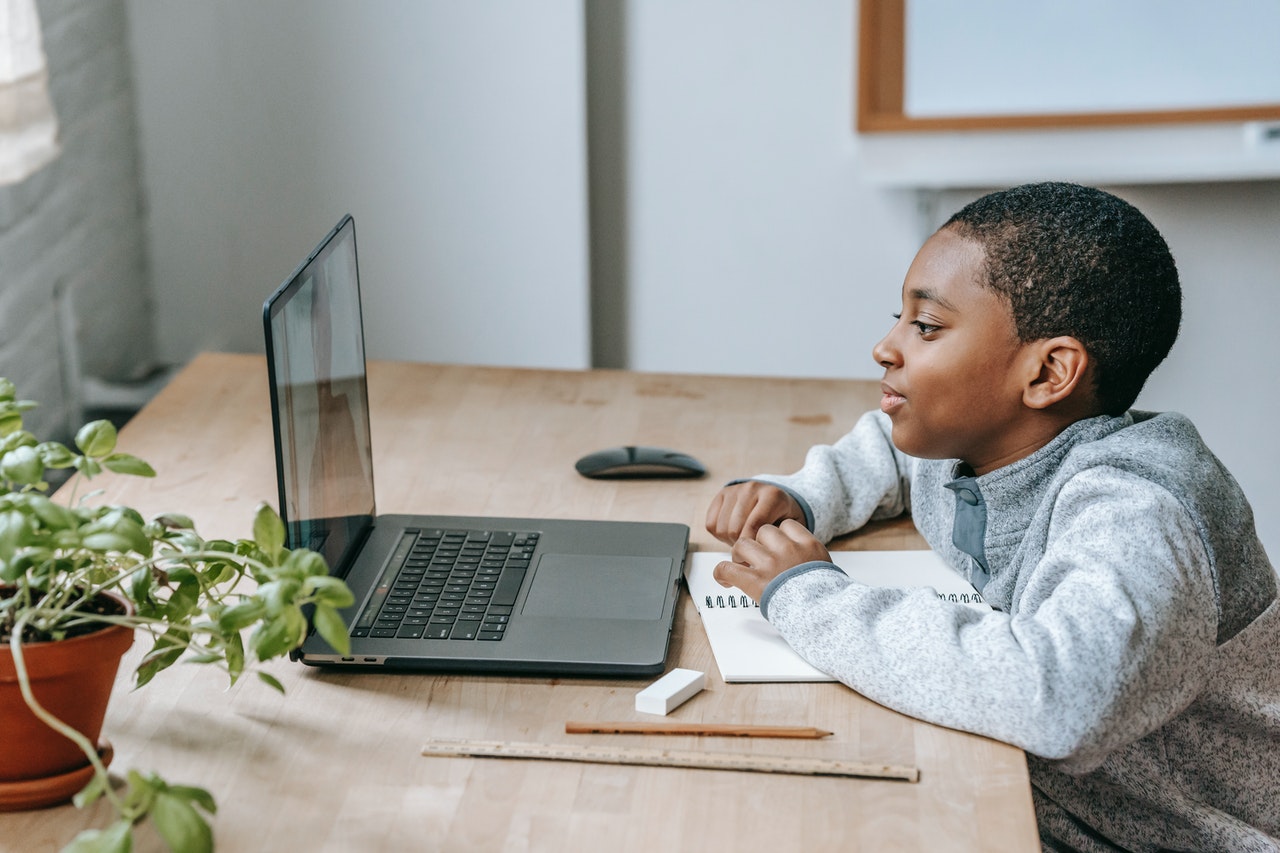 Jun 27, 2021
Online Learning For K12 - Know The Best School Courses And Curriculum
The history of online education goes way back to 1984 when the University of Toronto offered a fully online course. Not long after that, the University of Phoenix established a wholly online collegiate institution. Back at that time, distance learning was a vague idea but now with evolving technology and digitization, it has become the need of the hour.
After over two decades since online learning started, it is no longer just limited to Universities and Colleges. Distance learning through virtual schools and platforms is being incorporated right from elementary school.
The reason behind the growing popularity of online learning is its effectiveness. Students play an active role in the learning process with regular assessments and feedback from instructors. Not only that— online learning platforms are more affordable, flexible, provide a vast range of course options, and have standardized quality. All these factors have played a huge role in making online learning come at par with its traditional counterpart.
We have framed this article to include the differences between online and traditional learning. Not only that—we have included the online curriculum along with the best learning platforms for students in K12. So read on!
How Is The Online Curriculum Different From the Traditional On-Campus Curriculum?
Talking of the subject areas, the core subjects offered both at online and traditional schools are the same. However, the online curriculum is designed to fit in a more diverse range of subjects that are typically not available in traditional schools. Most of the online schools with genuine accreditation stand out in terms of exceptionally designed curriculums. Moreover, these curriculums are customized for students according to their individual learning styles. The online curriculum merges the traditional learning style with fun-filled elements, stimulating young minds. The online curriculum has something for every type of learner, be it auditory, kinesthetic, or visual. The course material and curriculum are designed to benefit all kinds of learners.
The Online Schools with regional accreditation have a Curriculum that incorporates a vast multitude of electives along with the full-fledged standard-based core curriculum. While students are limited to a set of electives that they may not find enthusiastic at traditional schools, the case is entirely different for online schools. Most of the Online schools have some very good electives— French, Digital Arts Course, German, etc. that are not available in traditional schools. Thus, the students enrolled in traditional on-campus schools switch to online schools for these electives.
Apart from the diverse range of electives, the online school curriculum is taught in multiple formats. These formats include interactive learning tools like direct-instructional videos, animated video lectures, pictures, flowcharts, and audiobooks. Most of the online lectures are recorded, so in case they miss out on certain topics, they can go back to the recorded video lecture. So, in broad terms, students have a backup which is not possible in the case of traditional classroom learning. The liberty to self-paced learning thus keeps online school students motivated.
One of the other upsides of an online curriculum is customized learning. Customized lessons help students avoid backlogs and understand the coursework fully before they move forward. Moreover, customized lessons help specifically those students who are below a certain grade level in a subject. Thus, these students do not need to skip over topics to keep up with the generalized pace. This helps them build their foundation strong that will later give them a wholesome learning experience. Moreover, personalized lectures help academically advanced students to continue learning at a pace suitable to them.
What Format Does Online School Implement To Teach Its Curriculum?
Most of the online schools have adopted different formats to teach their curriculums. Some of them teach their curriculum entirely on the computer, while others opt for teaching through workbooks, textbooks, and other supplemental materials. However, almost all online schools have now adopted the following interactive tools to teach their curriculum:
Video Lectures
Video Lectures are the most popular way for online schools to offer lessons. These video lectures are followed by graded assessments and assignments. Moreover, the students have an option to go back to the recorded lectures in case of any doubt.
Text-based Lessons
Many online schools require the students to read up a selection of text before taking up tests or completing assignments. It can be helpful for students who want to learn simultaneously from video lectures and workbooks. However, students who struggle to understand text-based lessons might find this format difficult.
Mixed Format Lessons
There are a plethora of online learning platforms that mix up certain formats to provide the best learning experience to students. This prevents the students from getting bored because of reading in the same format. Moreover, mixed-format lessons help the instructors to impart different types of lessons in the best optimal way.
Offline Instructions With Online Supplementation
Most of the students below grade three do not have the proper knowledge to operate a computer or can not read properly. In such cases, young children are given offline instructions with online supplements and follow-up activities that must be completed on paper. These schools also provide lessons that can be printed or made up of videos.
Online Schooling for Elementary School Students
Online elementary schools offer a variety of packages to students in grades k-5. Almost all the large school districts and states offer no-tuition public schools to students online. Moreover, students can choose from chartered elementary schools or private elementary schools.
While most of the families have turned to online elementary schooling for quality education, most of them see it as a support for academically struggling students. Elementary school students can either enroll in a full-time or part-time online school to supplement their learning at the traditional on-campus schools.
Amongst the other upsides, online schooling helps elementary school students to build a strong academic foundation. Some of them need more depth and greater challenge, which the traditional schools fail to provide. Moreover, online schooling provides top-notch education and distinguished opportunities to young minds.
What is the online schooling curriculum for elementary schoolers like?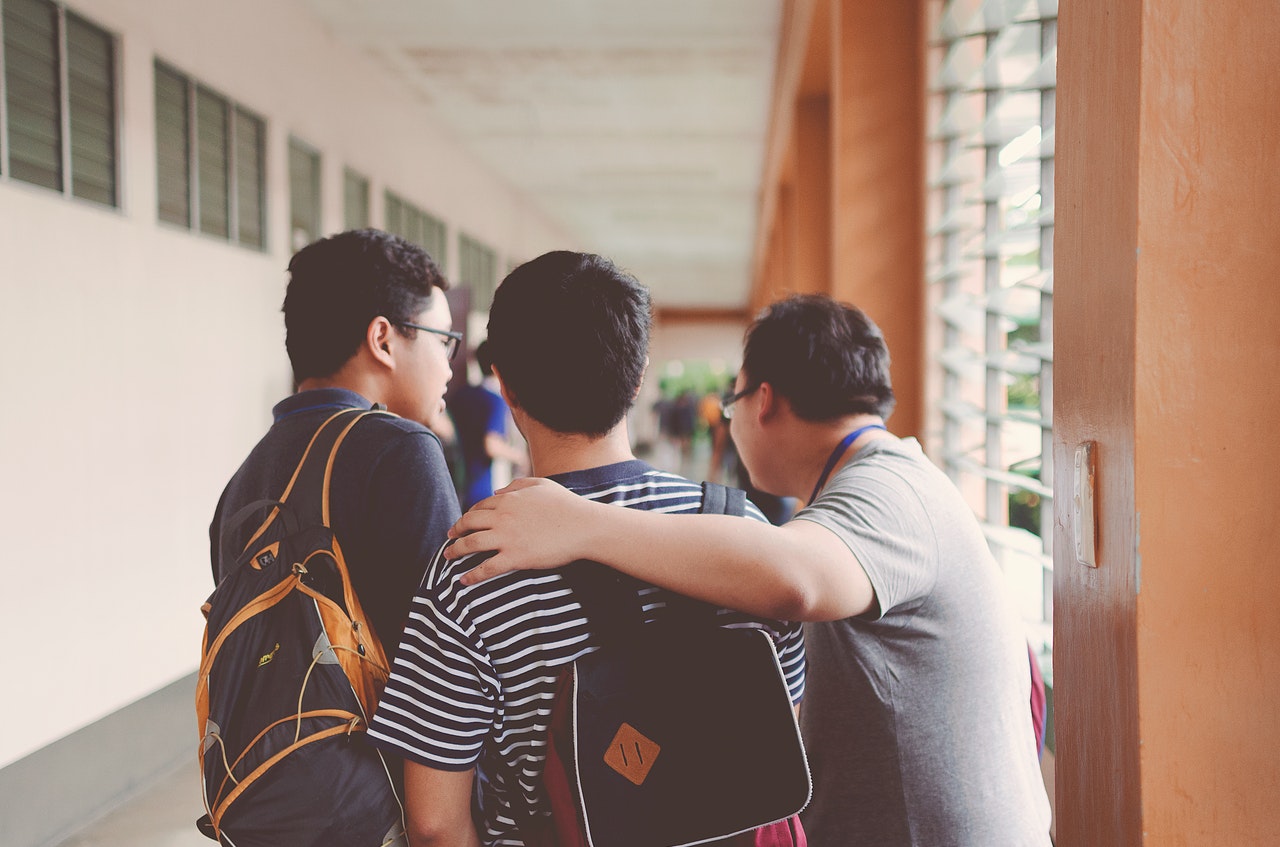 Kindergarten:
The kindergarten curriculum at online schools involves the fundamentals of literacy and math. Moreover, students get to explore topics of general science and social studies. While the art skills include listening, applying phonic rules, and forming letters, the math curriculum is focused on counting, identifying shapes, numbering sentences, etc.
First-Grade:
The first-grade curriculum is designed to make students fluent in basic math and literacy skills. They learn about topics like energy, weather, addition, subtraction, measurement, comparison, orders, etc. The art skills include expanding vocabulary and blending consonants.
Second Grade:
The students in second grade get a chance to build upon their logical and critical thinking skills in online elementary schooling. They get introduced to science-based concepts such as gravity, water cycles, and friction. Moreover, they learn to solve word problems, reading analog clocks, writing opinion and narrative pieces, etc.
Third Grade:
The third-grade curriculum focuses on increased fluency in reading and writing. The science lessons include concepts such as the solar system, life cycles of plants and animals, etc. For math, third graders learn multiplication, division, using graphs, identifying patterns, and solving two-step word problems. Furthermore, the language curriculum includes comparing themes, story plots, using irregular verbs and pronouns, etc.
Fourth Grade:
During the fourth grade, students step towards improving their problem-solving abilities. While the science lessons include animal adaptations, force, and motion, they read about culture and geography in social studies. Concepts such as converting measurements, classifying geometric shapes, decoding multi-syllable words, etc are taught in maths and language respectively.
Fifth Grade:
The fifth grade prepares students for the academic challenges they will face in middle school. Online schooling curriculum for fifth graders includes science topics such as cell biology, the periodic table, etc. They read about the American Revolution and The Civil War in social studies. On the other hand, mathematical concepts include graphing on the coordinate plane, solving fractions, etc. Language and art skills include an introduction to similes and metaphors, participating in discussions, and more.
Online Schooling for Middle School Students
Middle school students face transition both socially and academically. There might be a plethora of reasons why a middle schooler may not succeed in an on-campus school. In such cases, online middle schooling gives a quality learning experience to middle school students who want to learn an advanced curriculum or jumpstart on their high school coursework.
Online middle schooling is for every middle school-aged student. Whether they are homeschooled or is an international student, online middle schooling lets them pursue their studies through a customized curriculum.
What is the online schooling curriculum for middle schoolers like?
The online middle school curriculum focuses on core subject areas like language arts, mathematics, science, social studies, and foreign language. The class-wise curriculum includes:
Sixth Grade:
The sixth grade is considered to be the entry point to middle school. Students get introduced to fundamental concepts in all the core subject areas. The mathematics curriculum includes basic geometry and algebra. While the science curriculum includes life, earth, and physical sciences, they learn about various cultures and ancient civilization in social studies.
Seventh Grade:
During the seventh grade, students get to advance their problem-solving and critical thinking skills. Students start to strengthen their reading, writing, and speaking skills. Moreover, they develop a clear understanding of the relationships between mathematics and science. They learn moderate level biology and advanced geometry in science and maths respectively. The social studies curriculum includes advanced pre-civil war history.
Eighth Grade:
The eighth-grade curriculum is designed to prepare students for the transition to a much rigorous high school curriculum. There is an increased focus on problem-solving, decision making, and critical thinking skills. Students get to opt for a foreign language in the language arts course. The maths and science curriculum includes Geometry, Algebra, and physics, chemistry, astronomy respectively. Students read about the American Revolution as part of the social studies curriculum.
Online Schooling for High School Students
Over the last few years, online high schooling has emerged as a strong alternative to the traditional brick-and-mortar classroom setting. Students get a chance to learn the rigorous coursework according to their individual learning style, in different formats.
High school education builds a strong foundation for a future college major. According to a study conducted by the International Association for k-12 online schooling, almost 1.3 million high school students were enrolled in distance learning programs.
What is the online schooling curriculum for high schoolers like?
The online high school curriculum includes core subjects like maths, science, language arts, and social studies. On the other hand, the elective courses include art history, foreign language, etc. The grade-wise curriculum includes:
Ninth Grade:
The ninth grade marks a transitional year for students, moving from middle school towards the much rigorous high school curriculum. The language arts curriculum includes literary analysis, and the maths curriculum includes advanced algebra and geometry. Students learn basic biology, space, and earth science as part of the science curriculum. On the other hand, the social studies coursework includes World History and U.S. History.
Tenth Grade:
In the tenth grade, students start thinking about their prospective careers and academic major. Thus, the tenth-grade curriculum includes advanced coursework in the core subject areas, as well as electives. The maths curriculum includes Algebra 2 and geometry, with applied biology in science. As part of the language arts curriculum, students develop research skills. World History, geography, and economics are part of the social studies coursework.
Eleventh Grade:
Students start to prepare for standardized tests (PSAT) and begin thinking about their college application. The eleventh-grade curriculum for maths and science includes pre-calculus, trigonometry, and general science, anatomy, and biology respectively. Social studies coursework includes U.S. History and World Geography. Students learn about American Literature and Creative Writing in language arts.
Twelfth Grade:
In the twelfth grade, students start preparing for standardized tests (ACT and SAT). As part of the curriculum, they take core subjects and can opt for advanced placement classes. Moreover, they can choose from a wide range of electives( foreign language, marine science, etc.)
What are the best online schooling options available for students in k-12?
Pearson Online Academy:
The Pearson online academy is an online k-12 private school. The online school features a challenging k-12 curriculum focused on the four C's— Communication, Creativity and Innovation, Critical thinking, and collaboration. Moreover, students have flexible learning schedules, and they get to learn from certified online teachers. Not only that— students enrolled at the Pearson academy can consult licensed academic school counselors. These counselors help students in personal and social development, college and career planning. The tuition fees for the full academic year are $4880 for (k-5), $5880 for (6-8), and $6880 for (9-12). However, students are entitled to discount programs and financial aid options.
K12 Private Academy:
The K12 private academy gives students the freedom to learn in a variety of ways. The academy features an easy-to-use system where students can participate in online web classes, submit their assignments and join interactive discussions. The AP courses include AP Chemistry, AP Physics, AP Biology, AP World History, AP Environmental Science, etc. The K12 private academy is accredited by AdvancED. Students who are not interested in full-time enrollment can enroll in individual programs. The tuition fees is $4,995 (Lower School), $5,995 (Middle School) and $6,995 (Upper School). The semester tuition fee is $3,499 and the one-semester course fee is $450 lower for AP courses, middle-upper school, and summer school.
International Schooling:
Internation schooling is an international online for students in grades (k-12). The online school makes use of the Learning Management System (LMS) and School Management System (SMS) to implement specific learning processes. The fee structure at Internation Schooling is $1590 for (k-5), $1900 (grade 6- grade 8) and $2800 (grade 9- grade 12). The online school is accredited by Cognia and empowers learning through various scholarships and financial aid programs.
RedComet.org:
RedComet.org is fully accredited by AdvancED, NWAC, and Cognia. The virtual learning platform features over 200 self-paced courses providing students to choose from an extensive list of Elective, Core, and AP courses. Students can choose from over 175 self-paced courses so that they can fulfill high school credit requirements. Moreover, the course catalog includes various different courses at grade level. Most of these courses are approved by WA State OSI or the University of California. All of the courses can be taken for credits.
Conclusion
Online Learning has witnessed skyrocketing popularity over the last two decades. There are many factors that have made distance learning a huge success. Not only online learning is less expensive than its traditional counterpart, but also is flexible. The flexibility can be in terms of location, time, and money. Also, online learning presents students with a vast range of courses that may not be available at traditional institutions.
Talking of the format, online platforms use a plethora of different interactive tools for their lessons. All these tools are designed for auditory, kinesthetic, and visual learners. Most of the e-learning platforms make use of video lectures, text-based and mixed format lessons for instructions.
There is not much difference between the curriculum followed in online and traditional schools. Both of them follow the States Standards for core subjects and electives. However, students have a vast range of course options to choose from in the case of online learning platforms.
There are hundreds of online learning schools circling the web. Most of them vary for their accreditation, tuition cost, mode of instruction, curriculum, and the grades they teach. To make your search easier, we have listed some of the best K12 learning platforms. Do comment and let us know which one have you decided on.