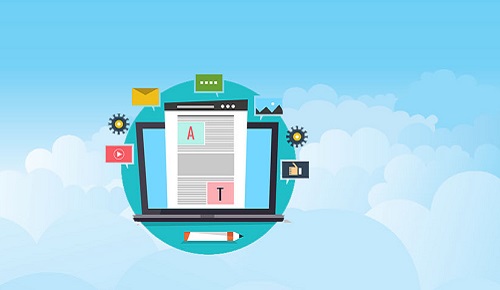 Jan 05, 2014
Making the Most of Blended Learning
Making the Most of Blended Learning

Distance learning was once strictly virtual. However, as education continues to change and evolve with the help of modern technology, new developments occur with increasing frequency. One of those changes is the rise of blended learning. Blended learning differs significantly from both traditional in-person classes and from distance learning via accredited online high schools. Schools such as Red Comet, an accredited online high school, are beginning to use blended learning to provide students with immense advantages.

What Is Blended Learning?

Blended learning is a relatively simple concept – it's a program that combines the benefits of online accredited high schools with those of face-to-face learning. You might be more familiar with these programs under the name "hybrid" programs or courses. Many students, parents and even teachers and administrators are unclear on the benefits offered by blended learning.

In its simplest form, blended learning offers two instruction delivery methods – in-person classes and digital learning. However, it can become somewhat complicated, as the term can also be applied to a variety of other situations. For instance, a school that offers both online and in-person courses can be considered to offer blended learning. Courses that combine both traditional and distance learning are also considered blended learning.

Getting the Most from Blended Learning from Online High Schools

For students, it's important to get the most out of all instruction delivery methods, including blended learning. Thankfully, these courses do offer some significant benefits, including greater personalization and a far richer experience for the student.

Blended learning can be enormously beneficial for students, as it provides a way to achieve social benefits associated with classroom-based learning, as well as the individualized learning benefits that are the hallmark of digital learning. Students also benefit from cultural learning, physical education in PE classes and instruction in music and art, as well.

As a student, it can be very easy to realize educational benefits with blended learning. For instance, the online portions of the coursework can be completed at a student's own pace, ensuring that information can be retained and skills can be mastered properly. In addition, because of the in-class portion of the coursework, students can learn from peers, question teachers in person and more. Students can also take advantage of blended learning with advanced placement courses through providers like Red Comet, an accredited online high school offering fulltime and supplemental learning solutions.

In addition, blended learning offers benefits to schools, as well as to students and parents.

Consider the encroaching compliance date for No Child Left Behind. As 2014 nears, more and more schools will begin failing to meet these mandates. These "low performing" schools will suffer dramatic repercussions of failing to meet the objectives set forth in No Child Left Behind, including being closed permanently. However, turnaround strategies utilizing blended learning are beginning to come to the forefront here. Blended learning courses used as turnaround strategies are usually classroom-based affairs, rather than being distance learning-based. Because students will be provided with greater individualized learning, it is easier to measure progress or a lack thereof and make any necessary changes. Moreover, changes can be made on a student by student, classroom or entire school basis.