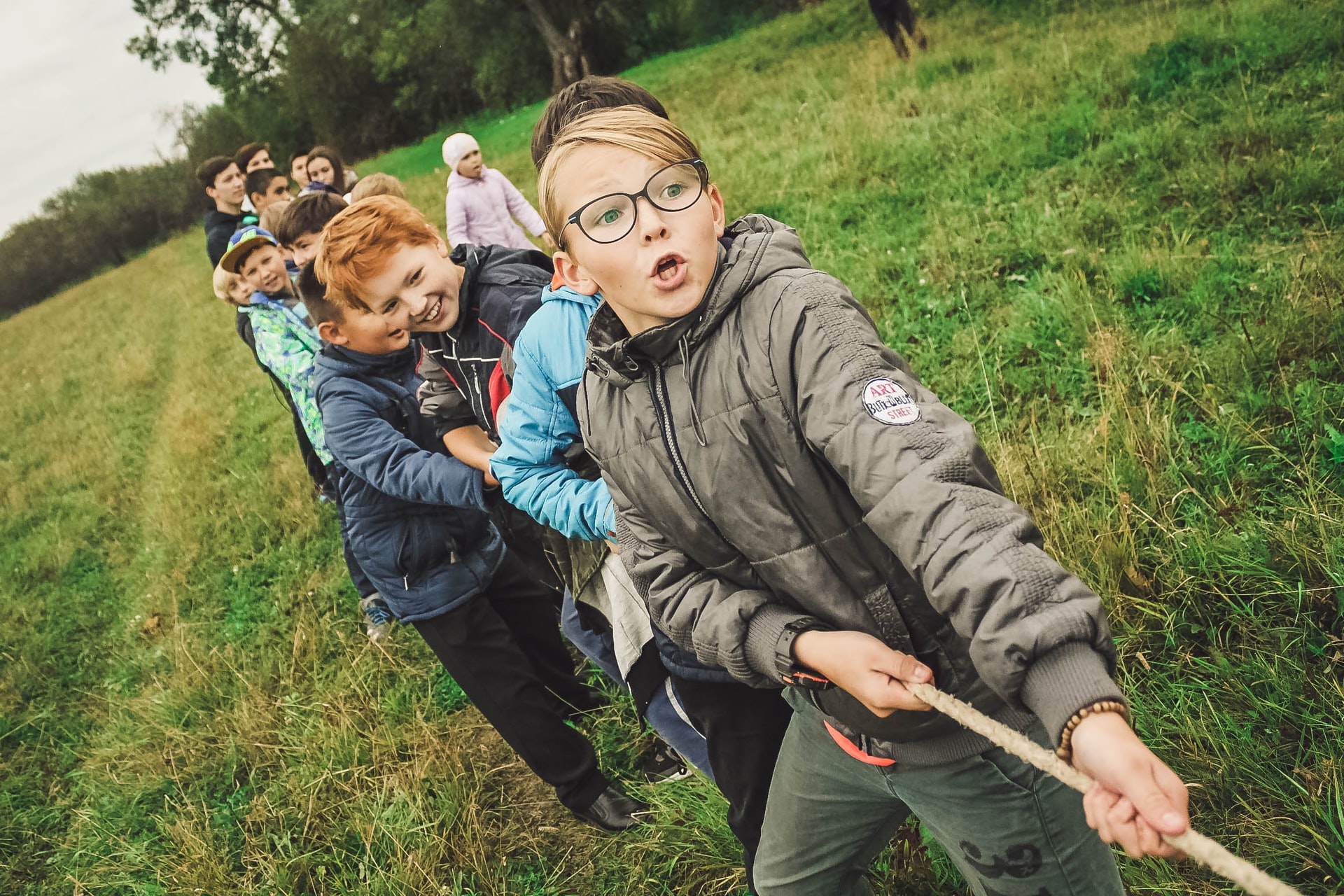 Feb 14, 2021
Everything You Need To Know About Summer School: Definite Guide
A summer school is a course that usually lasts for a week or even more. Students here are offered intensive tuition for particular subjects along with extracurricular activities as it's part.
As the name speaks, these summer courses specifically take place during the summer season between school and university terms.
Let's talk about Daniel. Daniel is a summer school going boy from Arkansas. He belongs to a well-educated family.
He also owns a pet cat. While he was good at his studies, he couldn't show up socially. This attitude of Daniel put his parents in a troubling situation. Hence, they decided to enroll him in a summer school.
When the Dark times arrived in Daniel's life's mythical realm, it was up to the summer school of young adventurers to make him socially active! Monsters, puzzles, and thrills awaited Daniel on the quest, though it required him to work in a team in order to restore order to land.
The counselors of summer school become iconic characters that will lead you through dynamic and perilous lands.
What kind of hero will you be?
What is the point of summer school?
To improve your grades: The most obvious reason for going to summer school is to do better in your exams. The additional tuition will help in building up confidence and give you more knowledge in the view of an exam context.
To brush up on a topic in which you are not confident about: To speed up in a certain subject or to do well academically, summer schools are a great initiative, to begin with. For instance, Daniel isn't a reagent good at science, but he needs to have a certain level of competent skills to get admission in his desired branch. Summer schools will prepare you for that.
To prepare for a university application like Harward or to crack an entrance exam – if you're looking for techniques to strengthen your university application with good academic achievements of if you're someone who is preparing to take a university entrance exam such as SAT, then there are good summer schools out there which will help to put you in a stronger position for both.
To develop excellent English skills – a popular and common reason for overseas candidates to go for a summer school program in the United States is to enhance their verbal and written English skills. They need these skills either in order to enroll themselves in an English-speaking university or just because they want to gain that fluency. A summer school will also guide those overseas students to evolve their academic vocabulary. This will aid in supporting them to write essays and thesis once they get to university.
One of the ultimate social benefits of joining a summer school is that it helps you make many new friends. The small groups made by mentors and the school's homely nature will allow the students to do well both in the classroom and outside it.
How long is summer school?
Most of the U.S. summer programs take place anywhere from May and August. They last from two to twelve weeks. During this short period of time, you will have umpteen opportunities to improve your English and learn about the United States' culture, politics and customs and visit different parts of the country.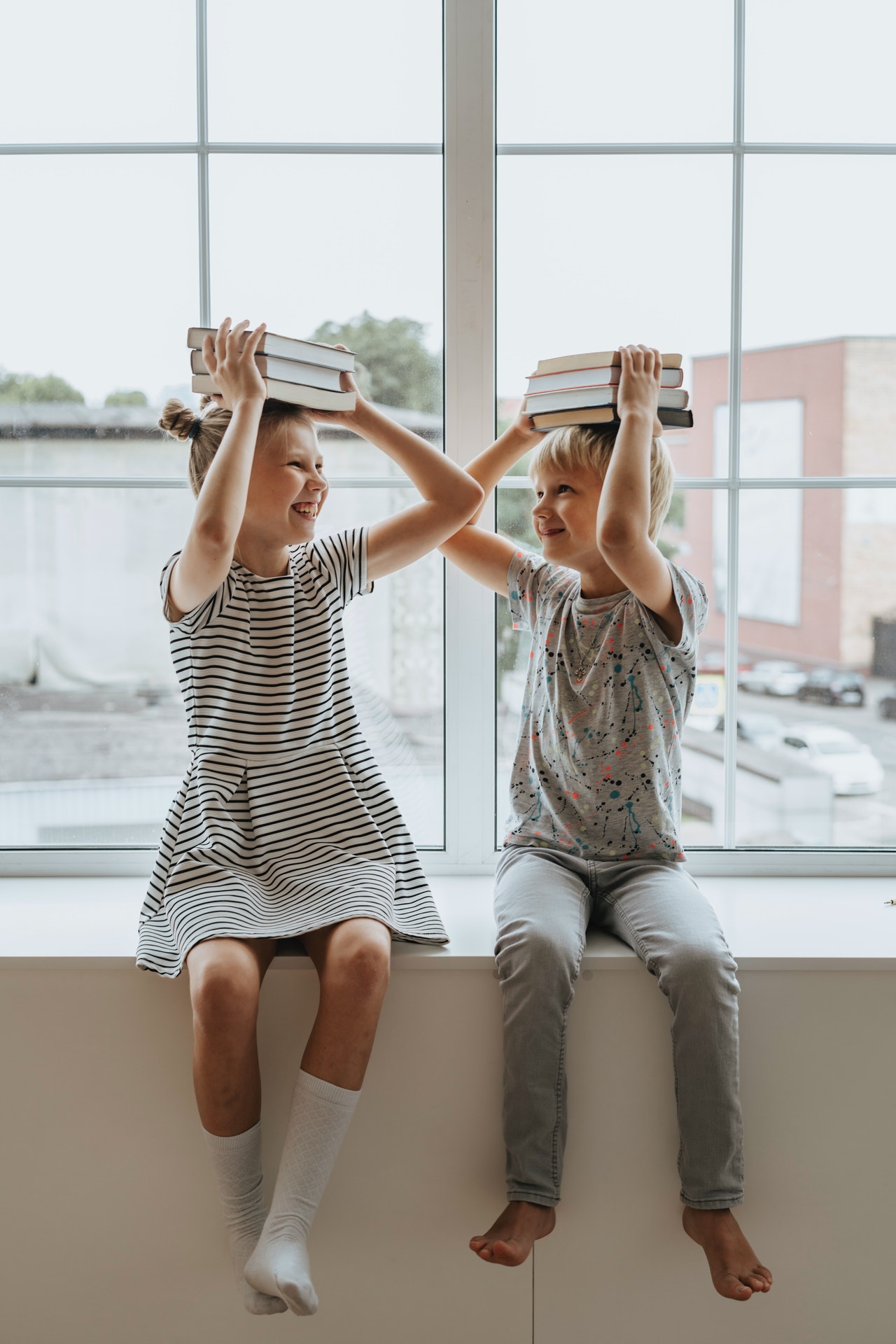 Cons of online summer school
Now let's look into some disadvantages of online summer school.
Summer classes can be expensive: Summer courses are generally not covered under scholarships; this is because many students take only one or two courses in the summer course, and they are likely to pay by credit per-hourly taken.
Summer classes can be highly intensive: when the summer courses are for 2 to 6 weeks, they include lots of programs. You might be knowing that summer courses contain information just like your normal classes, but here all the data and information are compactly accumulated and conveyed. Classes may range from 3 to 4 hours a day.
The difference in the time zones: one major disadvantage of online learning is that students are far away from their institution. They will often find trouble in calibrating their watch to figure out the time zone that their institution works on. These time zone struggles are pretty tedious.
Self-discipline is lost due to less structural organization: Many students start out optimistically with a lot of enthusiasm for their online classes, but during the week and during the further days, they lose interest. Many times discussions dwindle among specific groups of students who are genuinely engaged.
Social interactions are lost: no doubt online course teachers work very hard to ensure a better learning experience with engaging and sociable behaviors. Even then, social learning is still best considered as an excellent form of learning. It helps you widen your horizons and gets your viewpoints challenged. In offline courses, students are forced to communicate and unite to work on better ideas, while on online platforms, you will feel difficult to collaborating and engaging yourself socially.
Lack of physical training and experiences: If a student is aiming to get a degree where there is a requirement of practical and hands-on assets, then online summer classes are not for them.
Summer programs for middle school students in California
Summer programs at California for middle and high school students experience rigorous pre-college programs at some famous colleges and universities to outrigger adventures in the cold waters of a valley stream. Even you can go to attend a performance or a visual arts summer program in California. You can learn to sing like a superstar or make a movie that is worthy of an Oscar. Programs for middle school and high school students are given in big cities such as San Francisco and Los Angeles.
One of such is Global Environmental Leadership & Sustainability (GELS). The UC San Diego Global Environmental Leadership and Sustainability pre-college programs are crafted to provide great achieving high school students the ultimate opportunity to work as a team and address biological issues in the world today with an aim to develop the future "Leaders in Caring for the Earth." You're also taught leadership skills. The details of this university are:
Listing Type: Summer Program
Category: STEM
Sub Categories: Bio Technology, Biology, Chemistry, Engineering, Marine Biology, Science
Destinations: Mexico
Overnight Option: Residential
Housing Option: Dorm
Gender: Coed
Entering Grades: 9th, 10th, 11th, 12th
Ages: 14, 15, 16, 17, 18
Session Length: One Week, Two Weeks
Session Start: June, July, August
Credit Awarded: College
Application Fee: $11
Financial Aid: Grants/Scholarships.
Be it an all-night pre-college program, a nearby day camp, or halt at camp, attending a summer program is a fantastic idea to achieve new interests, enhance existing skills, and become social. TeenLife has researched and curated the best summer activities and the best programs for middle and high school teens.
Summer programs for high school students will enable teens to search for opportunities to achieve experience and build a strong base for their careers. Teen summer educational programs are the ultimate way for improvising a student's knowledge base in a particular area. It provides the student with a way to experience a subject that might be their favourite. These educational summer programs for students are just perfect for exploring ideas and interests. It also lets you choose a future subject matter you would want to specialize in.
How to drop out from summer school?
After you officially enroll in a summer course, you can drop through your registered online Summer Session account or even by submitting a small Course Change Request Form to the concerned Summer Session Office.
Make sure to notice the deadline dates mentioned in the Academic Calendar carefully since these deadlines are strongly enforced. Courses might not be skipped retroactively after the end of instruction.
If you are a student who is getting Financial Aid for the Summer Session then, the changes to your schedule shall affect your award. The student is held responsible for logging into their registered Summer Session account just to confirm the summer program was dropped by the then policy deadline.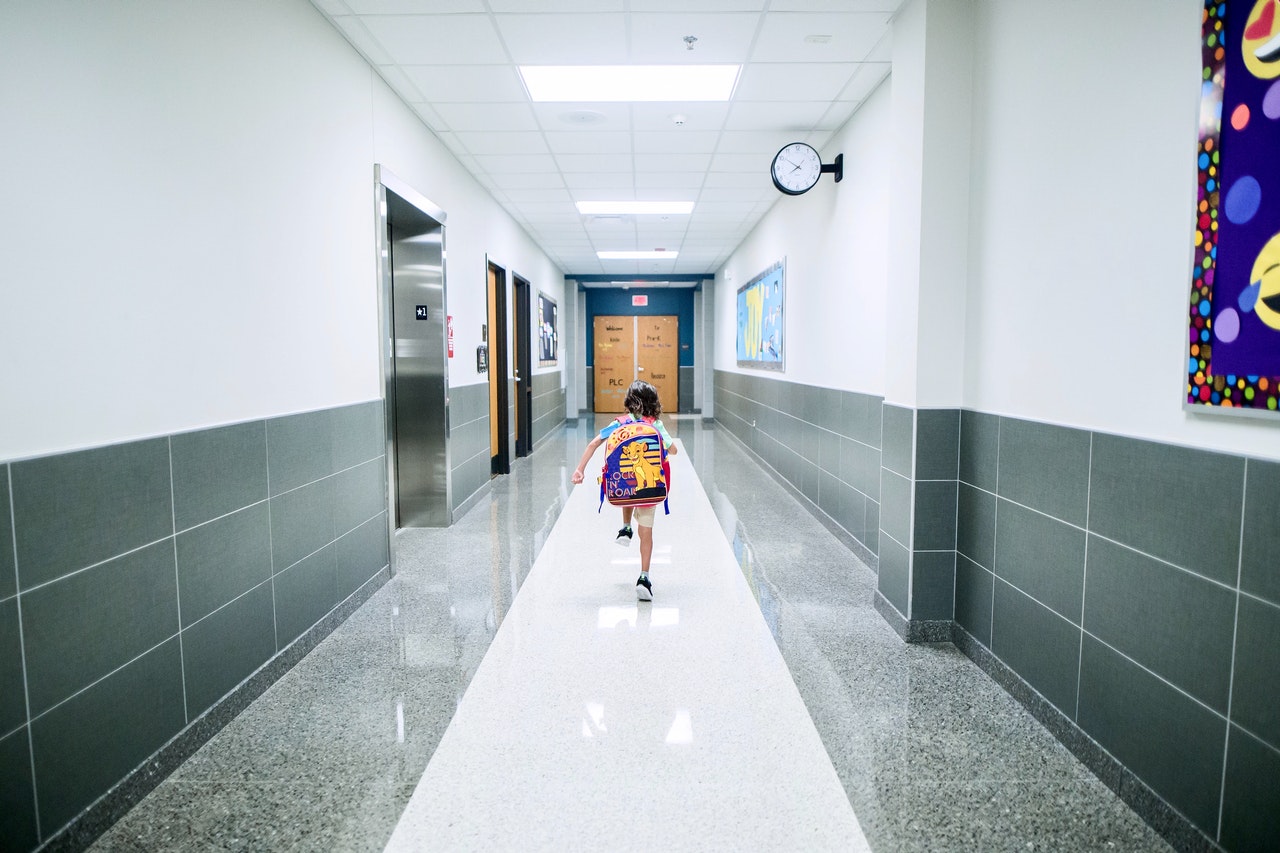 Also, Dropping a particular course from Summer Session is NOT an easy or automatic process. If you are not attending a class, you will have to submit and confirm the drop request soon via your online Summer Session account. Even you can submit a Course Change Request Form by keeping in mind the deadlines mentioned.
If you fail to submit a particular course change online or the form by the deadlines specified, a grade of "No Report" notification will appear on your transcript.
Failing to attend class, withdrawing from UCI, stopping payment on checks or credit cards, or submitting checks not honored by the bank does not compromise a proper withdrawal from courses. It doesn't even show proper cancellation of enrollment.
Stopping payment not only delays the withdrawal process but also creates unnecessary issues with student records. Additionally, if you fail to finalize your Financial Aid award, it does not constitute a proper withdrawal from your taken courses nor the proper cancellation of enrollment.
Likewise, changes in your Summer student status do not immediately drop you from your Summer courses. This includes rescinded UC admission, early withdrawal from a UC, and academic disqualification.
Students in the aforementioned categories, those who no longer wish to be admitted in Summer Session, should follow standard drop procedures and some deadlines for Summer Session.
Where to study?
Your academic experience of summer school in the USA will extend more beyond textbooks and the people around you. Summers are the ultimate time to travel or explore other areas of the country whilst to be cautious about your academics. Even though the United States is a metropolitan country, you can feasibly plan vacation trips to cities and sites beyond the on-campus where you take up classes. Simultaneously, you may want to attend a certain program or university that is situated in a region of the country that particularly appeals to you.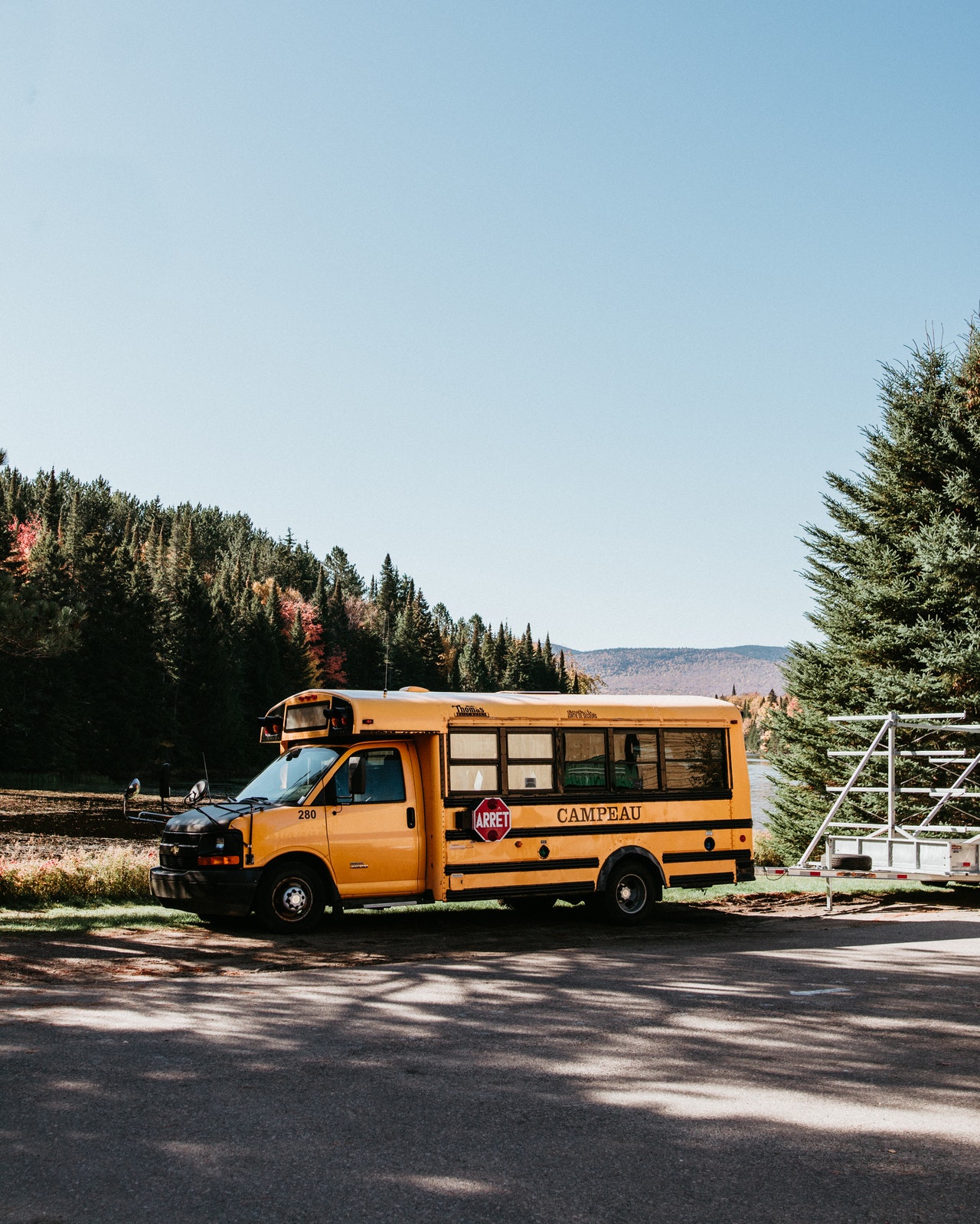 Where would you see yourself moviin in? Where did you always think of going?
In the West of the US: There are the West Coast states, like Los Angeles, Santa Barbara, San Diego, and San Francisco. They offer you dozens of excellent summer study courses and programs. You can also move to the Magnificent mountain and lake views surrounding the campuses in Washington and Oregon. There are some absolutely fantastic desert sites in Arizona and New Mexico. Colorado, Montana, and Utah have high peak settings, which offer more chances for learning.
Did you ever think of moving to the beautiful River regions in Wisconsin and Minnesota? There are a number of study options in the midwest city of Chicago. You can also find sprawling campuses in Indiana and Ohio.
In the Southeast of the US: you can choose from schools in Virginia, Florida, and Maryland from the South Eastern coasts. Also, there are the best schools in the great capital city of Washington DC.
In the Northeast of the US: Under the northeastern section of the US, there are Settings in the hills and in the few towns of New England. You can also find urban universities in New York, Philadelphia, and Boston.
What to Study?
Many times, the exact amount of academic credit is often awarded for a particular class no matter when it is Being given. The only significant distinguishing point is the schedule. Since the summer term is quite shorter than fall, winter, and spring terms, summer classes are compact and condensed. You will learn the same material, but the lecture may be slightly longer. Regarding your perspective, this can be a very effective form of study. Students frequently select classes that will complement their ongoing academic program of study, while others will choose classes out of curiosity or fun.
Additional to the regular course offerings for the arts, sciences, and humanities, you will also find a huge variety of classes during the summer like, special intensive classes which are taught by visiting scholars; workshops that combine study and field trips; scientific research opportunities; and some courses offered particularly for non-degree candidates.
English Language Programs:
Suppose you are not a native speaker of English, then there is no better way to improvise your language skills than to reside a few months at a U.S. university. Before choosing any program, question yourself if your English is strong enough to grasp university lectures given completely in English. Is it worthy enough for you to participate in classroom discussions? …or to prepare for class assignments? … or to take up periodic written exams?
Depending on your English language skills and abilities, you would want to enroll in an excellent intensive English language program. A program that not only combines English study with your academic courses but simply supplements your academic studies with an English subject as a Second Language (ESL) course. Lots of schools do not require a TOEFL score as part of the admission process. In such circumstances, you would want to check out with the summer program office to know about the criteria they use to let non-native English speakers be a part of their programs.
Contacting Programs:
Some schools generally do not need a formal admission process to get into summer programs. It's very easy when compared to the regular academic year programs.
If you are someone who is applying only for the summer and who wishes not to study for a reputable degree, the admissions process is basically much simpler.
To start the process of enrolling to a program, write directly to the Summer Sessions office of every school that comes under your interest. If you're contacting via email, ask for a pamphlet of summer session courses and an application performa and related housing information. Most of such information is generally available by the months of February or March.
Additionally, this type of information is easily available on the concerned institution's website.
Ensure whether you will require a visa to study in the United States during the summer. This should be your main concern while asking for an application form.
You can also get a lot of information about U.S. summer and full-time academic programs at your local educational guiding center. Trained advisors there can aid you in selecting a summer program.
No matter which courses you choose or which university you would opt for, going to the USA for a summer study program is an extremely rewarding experience that you can never forget.
WHEN YOU FEEL MORE COMFORTABLE, YOU ARE SURE TO STUDY TO THE BEST OF YOUR ABILITIES. MAKE SURE TO EXAMINE YOUR INFORMAL PREFERENCES AND, WHILE YOU DO IT, LOOK INTO THE MENTIONED CRITERIA BELOW:
Size: Be informed about how large is the university or how long is the program gonna be? Whether A major university program with thousands of students is your interest Or, would you prefer a small program yet individual-focused one?
Location: Do you want to complete your course in a wide-reaching urban city, a middle-sized town, or a small city?
Recreation: Your summer program campus may offer a full-fledged range of recreational activities. These activities include the gymnasium and the entire sports complex, large swimming pools, big tennis courts, and some golf courses.
You can also consider the most popular outdoor and extracurricular activities of the surrounding regions. Additionally, you can also find out if they offer cultural activities like outdoor and indoor Cinemas, concerts, summer festivals, museums, etc. These programs can be beneficial as your academic course.
Cost and Housing: The range of cost varies from one school to another. Make sure you ask the precise cost of programs that interest you. You should also enquire whether the services quoted include room and board. Many of the US schools will list the tuition and housing expenditures separately.
Student Population: Summer course programs in some campuses and mainly dominated by exclusive interest themes such as teacher training, sports, and computer science. Your program can share the campus with a highly specialized summer program for adults or for a mid-school student. The majority of students are the people who must travel from home or work in order to get to school. While few of the courses are mostly residential. Residential means that the maximum number of students reside and study as a team on campus. Do some research about living on and off-campus before making any decision.
Conclusion:
The benefits of going to a summer school are numerous and far-reaching. They offer many social, academic, and cultural benefits to a student who is attending a good summer school, which is difficult to list in one article. These days summer schools have been in a lot of trend in one form or the other, with the US cornering the market in university-based summer schools. These Schools are mainly aimed at university aged students.
Over the recent few years, there has been a lot of controversy in the US of opening more University-based summer schools for high school students. The UK quickly applied this. If the US is monopolizing the summer camp market, they have promoted and brought up many benefits seen in our residential summer camp or school. It also changed the minds of young people.
Attending a summer program will allow students to gain life experience by staying away from home. Students are nicely prepared for the time when it comes to leaving for a degree university.
Summer schools give you A good experience, and you will have a lot of fun. There is no place where you can spend three weeks at a reputable university campus along with people from different nationalities who have common assets.
You will learn a lot of new skills and become socially active. Hence, attending a summer school program is an excellent way to utilize your summer vacations. There is always that one someone that changes you; let this be the one.