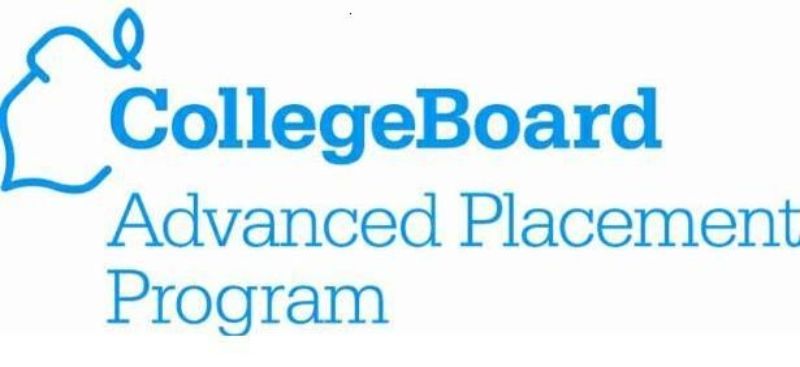 Nov 05, 2020
Everything You Didn't Know About Online Advanced Placement (AP) Classes
For high-performing students, the regular curriculum offered in high schools might not be enough to keep them intellectually stimulated. And with the lack of a proper academic challenge, the students will either get bored or won't be able to achieve their true potential.
This is where Advanced Placement (AP) courses come into the picture. Through AP classes, students will be introduced to more advanced, college-level courses on tons of different subjects.
These provide an extra academic challenge and allow the students to earn college credits while still in high school.
As you can imagine, AP classes offer one of the best solutions for high-achieving students to make the most of their time and start advancing their academic career as early as high school.
Now, for this read, we have put together a guide on everything you need to know about AP classes, more specifically online AP classes. You will get an idea of their benefits, how they compare to other programs targeted at the high-achieving students, and how to find the best AP classes and courses for you.
Let's get started.
What are Online Advanced Placement (AP) Courses?
Advanced Placement programs have been created and offered by the College Board in the US and Canada. It offers college-level curricula to high schoolers and also conducts examinations to test how well the students have been able to comprehend the course materials.
Currently, there are 38 courses and exams available through the AP program covering various fields of study. The College Board specifies the curriculum for each of these AP classes and refines them every year with a panel of subject-matter experts and college-level educators in that particular field of study.
Students enrolling for an AP course will be required to go through study materials, after which they sit for the AP exam, usually held annually in May. Each exam is scored on a scale of 1 to 5, with 1 meaning "no recommendation" and 5 being "Extremely well qualified."
A student is required to get a minimum score of 3 or 4 (depending on the high school from where you are taking the AP class) to earn a 1 college credit. Many students have taken advantage of AP classes throughout the course of their high school to earn enough college credits that allowed them to skip the entire first year of college.
While taking an AP class, it is important to have a clear vision of what subjects you will be studying in college, and which college you wish to enroll in.
Needless to say, you will be taking the AP classes in those particular colleges. Other than this, while filling out the application form for the AP program, you can mention the college you wish to join, and the College Board will automatically send your exam scores to that college.
Now, an online AP class is merely an AP program that is conducted through an online portal. You will have access to an online platform that you can enter from any computer with an internet connection. From here, you will be able to watch lessons on your own schedule and prepare for your AP exam.
Benefits of Enrolling to an Online AP Class
Here is a list of all the major reasons why you should consider enrolling in an online AP class.
Earn College Credits While in High School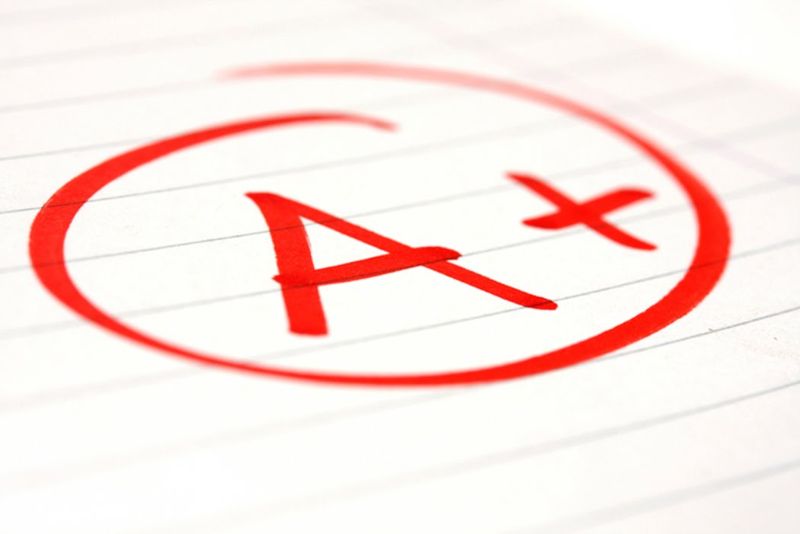 The main reason why students enroll for an AP course is that it allows high schoolers to earn college credits early on.
If the high school curriculum feels too easy, it makes sense to invest time and effort in more advanced studies that will also benefit you in the future.
Many high-performing students take multiple AP classes throughout the course of high school. By doing so they earn enough college credits to skip the first year of college and accelerate their academic career.
Increase Chances for Getting into a Better College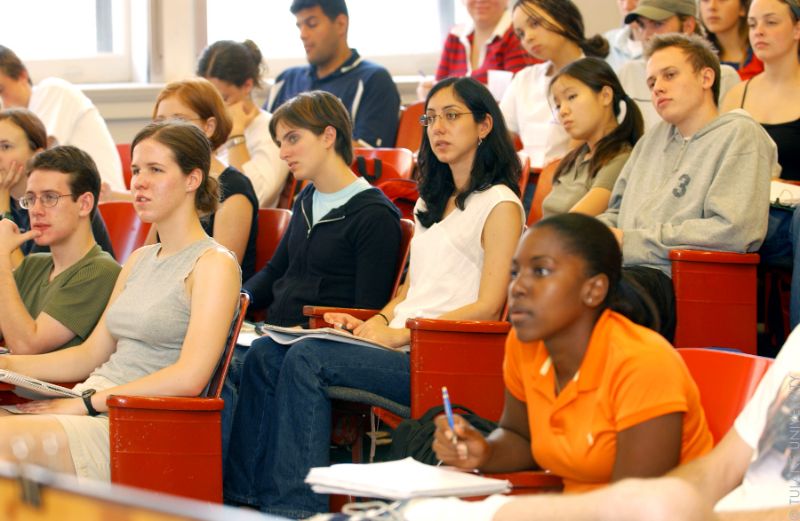 Getting into one of the top-level colleges can be tough. However, if you have taken a sufficient number of AP courses during your high school, it should serve as a lever towards your odds.
Taking AP classes in high school not only shows that you are a brilliant student, but it also demonstrates that you are serious about your academic career. It is a testament that you are passionate about the subjects you took in the AP classes, and that you are well equipped to handle pressure and manage your time to achieve your goals.
All these are admirable qualities in a student and will improve your chances of getting into some of the country's best colleges.
Get a Taste for College-Level Courses
Taking AP courses gives students an overall idea of college-level courses and how much effort is necessary. They will get to know first-hand how difficult the subject matter is and the amount of time & effort required in order to complete the course work.
This early exposure will prepare the students and provide them with the necessary skill set to do well in college.
Lower Your Educational Costs in the Long Run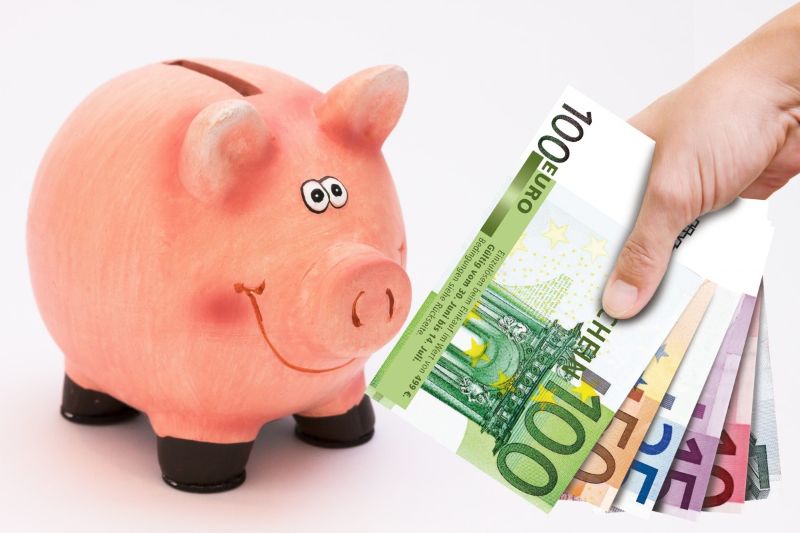 Taking an AP course will cost you money. But it is significantly less compared to going to college.
For a comparison let's take a look at some data and from it examined assumption:
Average student loan is $32,600.
Bachelor degree requires 120 credits & takes 4 years to complete.
AP course prices vary, starting from free.
AP exam prices vary, from free, on avg $95-200 per exam.
AP class on avg gets you 4 credit points.
And now the assumption, putting data together.
Average size of student loan is $32,600 for an average of 4 years of your life at college. This translates to $8,150 per year. Whereas AP is often free or it is for a minimal charge – depending where do you take it. Coming up with an average here would tell you nothing, as prices vary far too much.
What is almost always paid are exams. Average price per exam is $95-$200. In order to graduate college you need 120 credits for bachelor's degree, therefore 30 credits per year. AP class accolades 2-8 credits per successful exam, so say, with 8 AP courses you would be able to get your 30 credits home, practically finishing the first year of college without even entering it. Monetary speaking, on average, each AP course is worth $1,020, whereas the exam costs $150.
And that is a good deal.
If you do well on an AP exam, you will be entitled to earn college credits. If you were to go through regular college hours to earn the same amount of credits, then it would have cost you a ridiculously more money.
Furthermore, as we discussed earlier, some students are able to skip an entire year of college by accumulating the necessary college credits in high school.
This doesn't only mean that you will graduate college one year earlier, but you will also save tons of money, which would have been spent in the first year of college to buy books, pay tuition, accomodation, etc.
Challenge Yourself Academically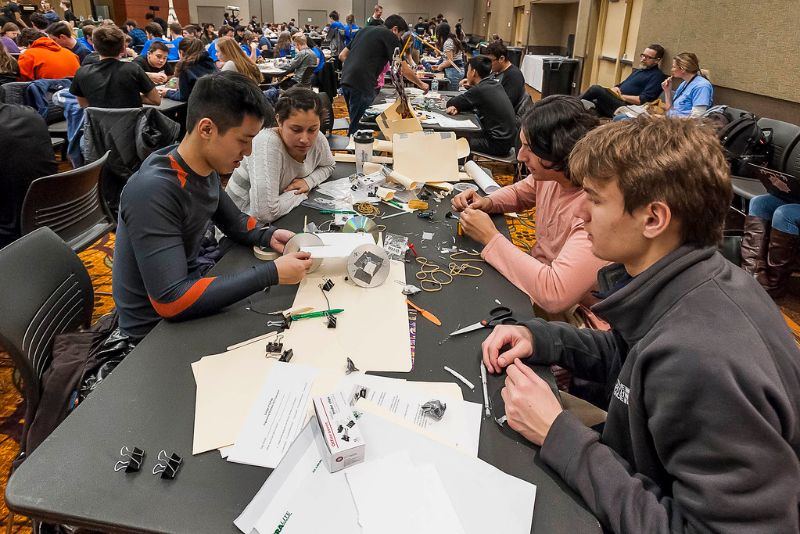 AP courses are targeted at high-performing students who are blazing past the regular high school curriculum. Since these students don't need to spend much time completing the regular school coursework, they will have much more free time comparatively.
Now, this extra time can be spent pursuing constructive hobbies like learning an instrument, playing chess, or participating in sports. All of these activities are fulfilling and will help build up the student in different ways. However, if your end goal is to climb up the academic ladder as far as possible, it makes sense to enroll in AP classes.
Not only will this provide you with a much harder academic challenge – one that you deserve, but also contribute to your academic growth.
Study From Anywhere at Anytime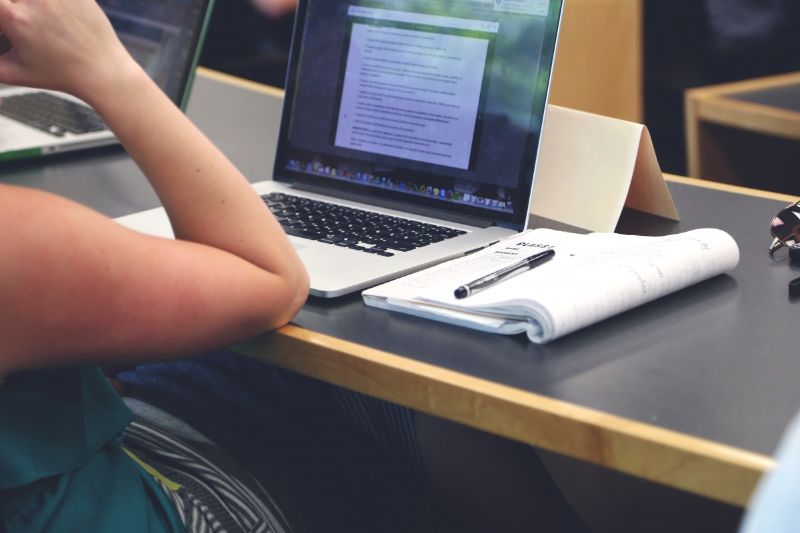 All the above can be counted as benefits for both online as well as offline AP courses. However, going for an online AP class comes with extra benefits.
First of all, you don't need to go to a physical location. This saves time and money for transportation. You can then use the extra time to relax or invest in your studies.
Next, you can take the lessons whenever you want, and pace it out according to your preference. You are not bound by the strict routine of your institution.
You are free to build your own routine and take the classes when you find it most convenient. Furthermore, since you will be going through more difficult and advanced topics, it is beneficial that you have the freedom to pace out your coursework.
You can play, pause, and rewind video lessons, if you had a problem comprehending a topic the first time, something which might interrupt the flow of an offline AP class.
Enrolling for AP Classes vs. Dual Enrollment – Which is Better?
By now, you should have a good enough idea about the AP program. But before we talk about differences between dual enrollment and AP programs, let's quickly discuss what they are, so you understand why we are comparing these two.
What Is a Dual Enrollment Class/Course?
As you might have guessed by the name, a dual enrollment program enables students to take both high school courses and college-level courses, or more specific, courses offered at the undergraduate level.
Usually, the student will be simultaneously enrolled in a high school as well as a local institution of higher learning, for example, a community college. Students who pass their college classes are awarded credits applicable to both their high school diploma and undergraduate degrees/certificates.
By far, this is one of the best ways to give a high schooler a real taste of what it's like in college.
The credits earned through a dual enrollment program are nationally recognized and can be transferred to any university or college partnering with the program.
AP Classes vs. Dual Enrollment Program
Now that you have an idea of both AP courses and the Dual Enrollment program let's talk about their key differences.
Main Advantages of the AP Program:
Students can take as many or as few AP classes as they want throughout their high school. As such, if they find that the AP classes are adding extra unmanageable pressure, they are free to back out and give their full focus on their high school course.
It is ideal for students who want to earn the maximum possible credits as early as possible.
The AP program conducts standardized tests that are highly respected. A good AP score carries more weight than having good high school grades.
Main Advantages of Dual Enrollment Program:
No need to prepare for a separate exam or course.
A single exam is not used to determine credit potential.
Allows students to explore and get a feel for college life.
As you can see, both AP programs and Dual Enrollment programs offer their unique set of advantages for students. Both are viable for high-achieving students, but the decision of which one to pick will depend on your end goals.
If you want to boost up your credits as high as possible, so you are free to enter any college you like after your graduate high school, then AP classes are the way to go. However, if you have decided on which college you wish to enter, and want to get a jump start for your college life, then dual enrollment programs are an enticing option.
How to Know If an Online AP Course is Good or Not?
There are enough online AP courses in the market to confuse students and parents regarding which one is best suited to their needs and requirements. Furthermore, when you see every single course touting as the best, it can be difficult to make up your mind.
This is why we have put together a list of 7 factors that you should consider when choosing an online AP course. This will ensure that you enroll in a good program and get the best possible experience.
The AP Course is Accredited
An accredited AP course means that the College Board has looked at and approved the syllabus and course requirements.
Furthermore, if it is accredited, you can get your high school to list it into your transcript of the different courses you took during high school.
It isn't practically necessary for you to seek out an accredited AP course. You can always self-study using non-accredited online material, but what's important is to pass the test.
However, since you are taking an entire course, it makes more sense to go for an accredited one. Anyways, if the non-accredited courses were that good, to begin with, it would have gotten an accreditation.
The Course Material is Clearly Presented
It is important to make sure that the course material interests you and engages you to go through with it. The last thing you will want is enrolling for an AP class and finding it boring and frustrating.
It would help if you went through the coursework to see what topics will be covered, and, if possible, read actual course material to see if the style suits you.
The Course Provides a Manageable Workload
Depending on which AP course you are getting, the course material is going to vary considerably. You need to make sure that this extra workload will be manageable and won't overburden you.
Remember that you need to stay diligent with your high school work to secure the necessary credits to graduate.
But that being said, how can you know whether you will be able to handle the coursework before taking it?
Well, you should first create a routine and find out how many hours per week you can devote to your studies. Next, calculate how many hours you need to dedicate to your high school studies to ensure good grades. Subtract the second from the first, and you will get how many hours you can commit to your AP classes.
Now, simply check to see if you can complete the course by allocating this many hours. If yes, then go for it. If not, reconfigure your weekly schedule to squeeze out more time, or go for a different AP class.
All Teachers Are Easily Accessible
Since you are studying advanced concepts and topics, you will have some doubts and problems now and then. As such, it is important to make sure that there is a team of teachers ready to answer your every query on time.
The platform should provide an easy means to get access to the teachers. This can be either through email or webchat, but preferably through video calling (it's often much faster and more efficient for both parties).
Furthermore, the teachers should be available during routine hours. You don't want to leave a question without any idea of when the teacher is going to get back to you with a response.
The Classes Will Provide Proper Guide for the AP Exam
Besides giving your lessons and taking you through the course material, a good AP program will also train you to ensure you perform your best at the AP exam.
You should check to see what percentage of students score how much on the AP exam after taking their score. This should help you get an objective idea of classes' quality.
The Online Platform is Easy to Use and Intuitive to Navigate
The topics and concepts you will study in the AP classes are hard enough. As such, you don't want to waste time wondering and figuring out how the platform works.
All the options should be readily available, and you should know where to go to access the course materials, the teachers, and the support team.
Furthermore, the platform should be well optimized to load fast and without crashing, all of which can ruin your mood to study.
The AP Course has Received Positive Reviews
Finally, the best way to ensure that an AP course is good is by looking at the reviews left by previous students. Getting an idea of the experience of other students who have taken the course should give you an understanding of how it's going to be for you.
How to Enroll in an Online AP Class?
You will find tons of online AP classes on the internet; some are accredited while others are not. We will never recommend you to enroll in any unaccredited AP course.
Now, to find accredited AP classes, you can refer to the AP Course Ledger. It is an online portal provided by the College Board, which gives you a list of all authorized AP course providers – both online and offline.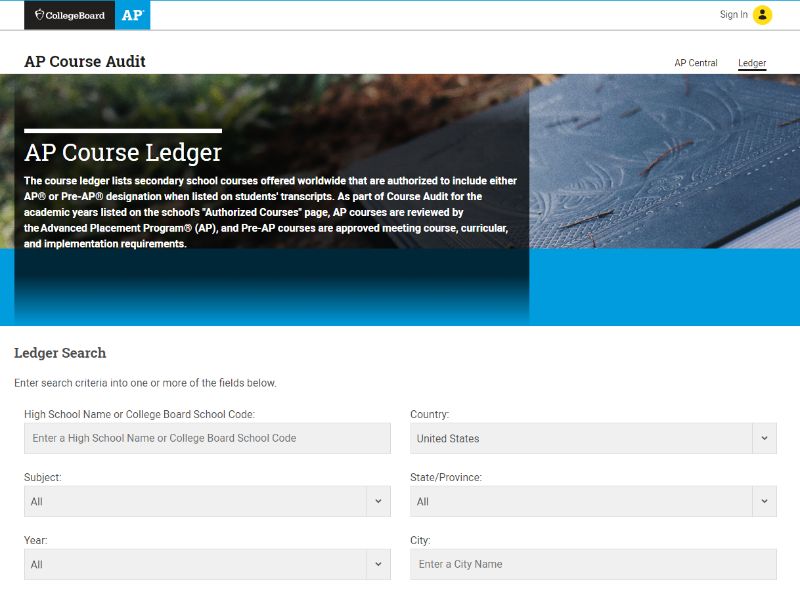 From here, you can browse through the various AP courses and use the factors mentioned above to determine which is best for your needs and requirements.
To search for online providers, you will need to enter the keyword "online" into the High School Name or College Board School Code field. It will then list all the authorized AP online providers.
If you are searching for an offline AP class, you can simply use the various location filtering options to find one near you.
Take AP Courses from Red Comet
Red Comet is a trusted name when it comes to providing quality online education here in the US. The company was founded back in 1998, and since then, we have been helping students achieve their academic dreams.
We added 13 AP classes to our list of offered courses back in 2011-12, and since then, we have been expanding it by adding 6 courses and covering more fields of study.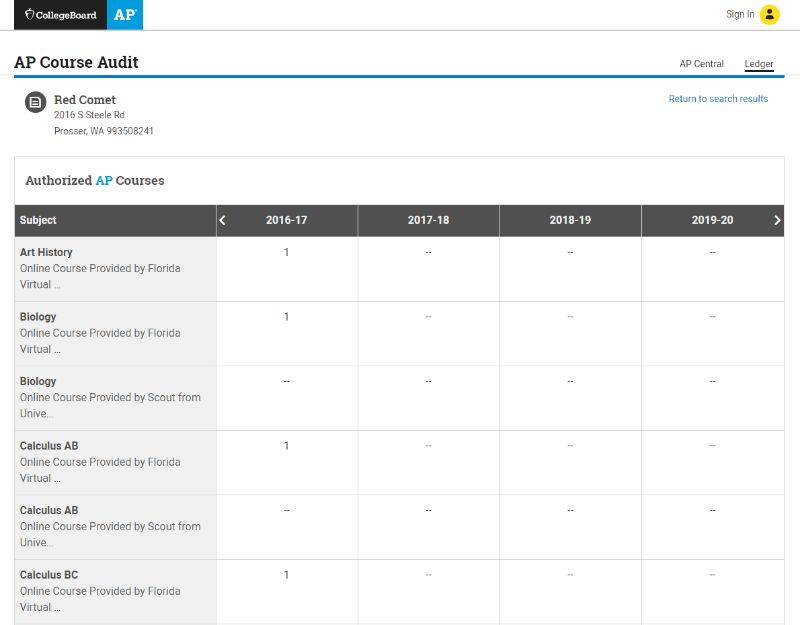 Here is a list of all AP courses offered by Red Comet.
In Summary
Online AP classes are one of the best ways for high-achieving students to challenge themselves academically and gain college credits while still in high school.
As it is conducted by the College Board, the program offers many benefits to the students, among which we can find:
Earn College Credits While in High School
Increase Chances for Getting into a Better College
Get a Taste for College-Level Courses
Lower Your Educational Costs in the Long Run
Challenge Yourself Academically
Study From Anywhere at Anytime
AP classes are often compared to Dual Enrollment classes. To the main differences of the two we can count that students can easily backup from AP, DE credits count for both highschool and college and DE is much more like actual college. AP uses standardized highly respected tests to measure students' results.
When choosing AP class, there are 7 important factors to weight:
The AP Course is Accredited
The Course Material is Clearly Presented
The Course Provides a Manageable Workload
All Teachers Are Easily Accessible
The Classes Will Provide Proper Guide for the AP Exam
The Online Platform is Easy to Use and Intuitive to Navigate
The AP Course has Received Positive Reviews
Choose well!
Did you like our article? Then read more from our AP Course Series at RedComet.org/blog.