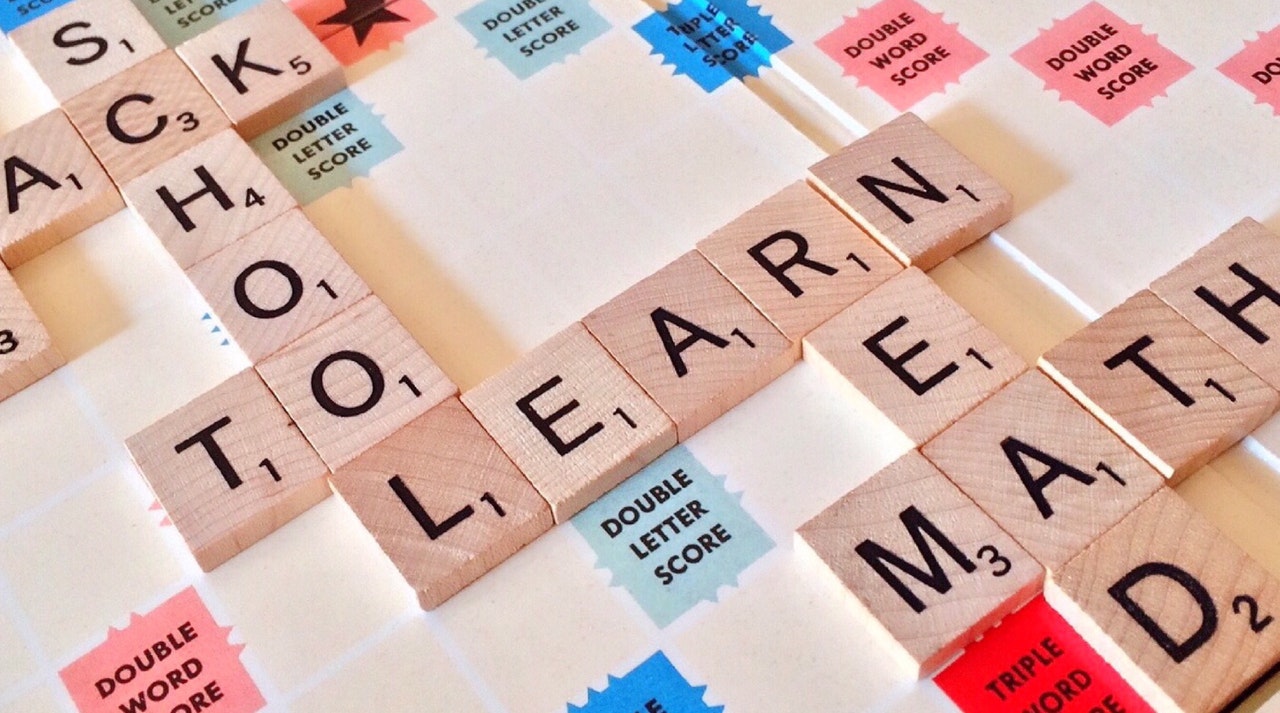 Jun 25, 2021
English Language Arts - Check Out The Best Curriculums Here
While designing the home school curriculum, many parents ask the same question—what is language arts? Well, according to Wikipedia, Language Arts is the study and improvement of the arts of language. Also referred to as ELA, the curriculum focuses on improving students' understanding of the English Language.
However, there is more to it. Students not only learn about vocabulary, verbs, and phonics but also develop various aesthetic and pragmatic skills. Seeing how crucial is English Language Arts in a child's educational journey, we have listed out some of the best homeschool curriculums in this article. So read on!
What six language arts are part of the curriculum?
Listening and Speaking
Listening and speaking make for the foundation of literacy. A student's fluency in spoken language is crucial for their identity. Listening and speaking skills enable students to express their feelings and thoughts, both for aesthetic and pragmatic purposes. These skills make students able to interact, collaborate and extend learning. The language arts curriculum teaches students to be effective speakers. Students learn the skills and strategies that can make them effective speakers in different conversational situations.
Listening is the active process of listening to speech and converting them into meaningful words and sentences. Recognizing the organizational patterns, interpreting words and comprehending meanings are elements of listening. Students learn the effect of volume, stance, oral punctuation, and inflection. Moreover, they know how to use different gestures to express tone and emotion.
Listening and speaking are not only limited to recognizing and interpreting speech. Students learn to interpret sounds other than speech, music being an example. Learning the language system of sound, including rhythm, patterns, and motifs and its role in evoking emotions is also crucial.
Reading and Writing
The language arts curriculum prepares students to write in aesthetic as well as pragmatic forms. The aesthetic forms of writing include drama, song lyrics, and fiction. On the other hand, the pragmatic forms include writing for business, college, or journalism.
The reading and writing part in the language arts curriculum includes comprehending and interpreting print texts. The print texts play the role of a vehicle for reading instructions in language arts classes. Students learn to analyze, respond to and think critically when they engage in reading or writing texts.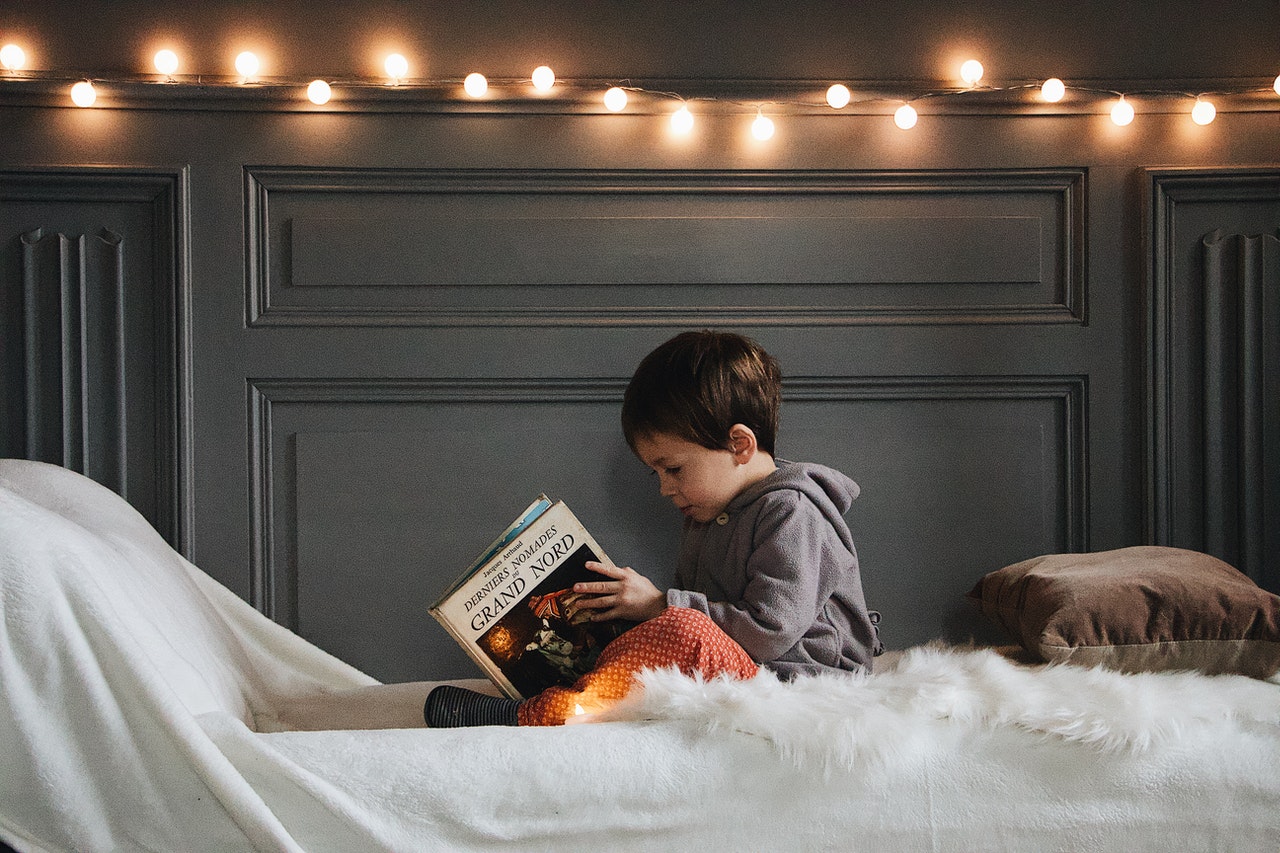 Moreover, print texts like books enrich students' lives. Reading the print texts even lays the foundation for cultural literacy. Students learn about society, ethics, and the larger questions of human experience.
The facility in reading and writing not only builds vocabulary but also teaches sensitivity to language. Students use writing as a way of expression. They get to explore ideas, emotions, experiences and use them to communicate.
Viewing and Representing
Viewing and representing plays an important role in the learning of the English language arts curricula. Visual texts mostly include computer graphics, billboards, films, especially television. They act as a primary source of information for students, from a very young age.
Visual language plays an important role in making students more critical, appreciative, and conscious. Visual texts like Films let students explore the parallels and differences between the written and visual forms of language. Students get to learn about the narrative point of view and examine the effect of visual language cues. They might include color, light, composition, camera angles and distance, and the association of sounds and images.
Students also learn about the use of visual representation for both aesthetic and pragmatic purposes. They use visual representation tools like webs, sketches, maps to organize and express their thoughts. Also, students use visuals to express their non-linear nature of thought. Visual thoughts often are used as a way to examine students' mental constructs of the scenes or ideas in print texts.
Why is English Language Arts necessary for students?
The English Language Arts Curriculum lays the foundation for Academic reading and writing
As discussed above, ELA classes mainly focus on writing, critical thinking, viewing, representing, and communication skills. The language arts curriculum begins with phonics in elementary school and moves to technical concepts with grade advancement. The curriculum thus includes all the elements necessary to meet the academic standards.
Moreover, conversational English gets students familiar with grammar, vocabulary, basic reading, and writing. Also, students learn more complicated reading comprehension, such as fiction, novels, essays, and poetry. Additionally, they begin to foster the 6+1 writing traits. These traits not only help them become better writers but also help them appreciate the beauty of the English language. They engage in different forms of aesthetic and pragmatic writing like essays, syntax, expository and thematic writing.
The English Language Arts help students think critically
Critical thinking is the ability to filter out information so that one does not simply believe in everything he reads. The ability helps students to think before reading or writing. The English Language Arts curriculum encourages students to ask deep and open-minded questions. This helps to exercise high-level critical thinking. Once the student makes a transition from learning-to-read to reading-to-learn, the student masters the most powerful meta-skills.
ELA also enables students to learn the course material faster, in a more effective way. Also, students are able to think not only critically, but also process the information abstractly. Also, the different components of the ELA curriculum like class discussions help in the development of necessary soft skills. These skills help them professionally, also throughout their lives. ELA also encourages students to participate in public speaking and helps them foster analytical writing skills.
The English Language Arts Curriculum help students learn other subjects
Most of the ELA curriculum encourages learning through context. Students learn the curriculum of all other subjects by analyzing and synthesizing various different themes. Thus, proficiency in all the components of the ELA curriculum is necessary. Regardless of the material taught in each subject, students are supposed to write, speak and communicate what they have learned.
The ELA curriculum also teaches students to find themes within texts, connect them with other themes or texts, and historical events. Not only that—the curriculum encourages the development of all the necessary skills required for research and planning. Students learn to handle complex ideas, interpret patterns and information. The curriculum lets students choose texts that will stimulate their imagination, meanwhile challenging understandings.
The English Language Arts helps develop skills required for professional life beyond school
The English Language Arts curriculum consists of all the components that prepare students for life beyond school. Students foster skills of Communication, Collaboration, Critical thinking, and Creativity, which are generally required for global success. Studying English Language Arts lets students build upon their cogent reasoning and evidence collection skills. As a result, they are able to lay the foundation for all effective communication.
What is the best language arts curriculum?
The best Language Arts curriculum for Elementary School Students
Grammar Galaxy is an online five-volume curriculum for elementary schoolers. It is available both in print and digital versions. The print version is both economical and practical, being 350 in length on average. On the other hand, the digital version allows teachers to share the stories on a large screen. Parents can take out the copies from the digital version or students can complete them on tablet through a pdf app.
Grammar Galaxy allows teachers or parents to read a ten-minute story to the student. The text includes vocabulary words and discussion questions for comprehension. Moreover, the stories include an element of literature, vocabulary, grammar, composition, and a little bit of public speaking.
After the 10-minute storytelling session, students get to complete three-step missions. These missions take 10 to 15 minutes to complete. Also, students are free to take help from the teacher. Students can complete these steps over a class period or over a weekend. Older students or those who want a challenge can take up the advanced guardian section.
Lastly, a challenge test marks the end of a unit. This challenge comprises ten questions and students have two attempts to solve nine out of ten correct. Those who fail the challenge take up a different one, of their teachers' choosing. Now after the test is complete, the guardian earns a star for the guardian bookmark.
Shurley English brings up a highly structured language arts curriculum for students in grades 1 through 7. Students do not learn directly about phonics, spelling, literature, or reading. They learn about subject, verb, object, etc. by attacking the sentences and develop a question-answer flow instead.
Students complete the lessons with the continual guidance of their teachers. They then have to complete assignments and worksheets from their workbooks. The CDs consist of question-answer flows for different sentences as well as jingles. On the other hand, the teachers' manual consists of all the methodologies as well as some very useful tips.
Each of the grade level kits comes with a student workbook, a CD, and a teacher's manual. Also, students can avail a supplemental student practice book based on different levels. The curriculum can be taught in a group or one-on-one learning environment. It follows the secular-religious perspective and the classical and traditional educational approach. The educational method is interactive, multi-sensory, and is based on memorization.
Middle School and High School Students
Total Language Plus believes in an integrated system rather than following a fragmented approach. The curriculum focuses on teaching communication skills and language art skills using literature as a base. It employs the "discover, do, drill" method through the TLP program. A major part of the program focuses on activities that boost up thinking skills. The comprehensive novel studies cover:
Vocabulary
Grammar and Punctuation
Spelling
Writing
Listening
Analytical and Critical Thinking
Field trips/ projects
The curriculum focuses on boosting up students' writing skills by boosting up their imagination and creativity. Students build upon their vocabulary through a variety of activities, taken from the unit's reading. Some of the study guides include:
Hobbit (The) Study Guide
Lion, the Witch, and the Wardrobe
Adam of the Road Novel
Amos Fortune: Free Man Novel
Animal Farm
Anne of Green Gables
Around the World in 80 days
The curriculum includes nearly everything—from poetry, speeches, stories, creative writing to an emphasis on creative expression and poetry appreciation. Thus, it breaks the norm of dry, repetitive grammar books and the boredom they bring. There are about 180 teacher-student interactive lessons in each of the books. For the early books, the lesson time is (5-10 minutes), which increases to 30-45 minutes for upper-level books.
For the early grades, the book is scripted and adopts a warm, instructive, and conversational approach for upper grades. The students in early grade learn by drawing pictures on the left-side facing pages of the workbooks. Moreover, there is copywork/dictation space provided in the workbook, except for the high school ones.
The curriculum covers grammar comprehensively. However, the practice is minimal. Students get continual reviews for all grammar concepts. Furthermore, the curriculum includes carefully sequenced skills that encourage conceptual understanding.
Conclusion
The language arts curriculum focuses on the six language arts— reading, writing, listening, speaking, viewing, and representing. Thus, it includes all the subjects that help students master these arts through continuous learning and practice. Thus, the English Language Arts Curriculum includes subjects like Phonics, Grammar, Vocabulary, Reading, Writing, and Spelling.
There are many reasons why the English Language Curriculum is necessary. Firstly, the English language arts curriculum enables students to think critically and ask deep and open-minded questions. Secondly, the English language arts curriculum lays a strong foundation for academic reading and writing. Students begin to foster the 6+1 writing traits. Thirdly, the English language arts curriculum helps students learn other subjects. Students start learning through context, which helps them understand the material of other subjects. Lastly, the English language arts curriculum prepares students for professional life beyond school. Students foster skills of communication, Collaboration, Critical Thinking, and creativity.
As there are a plethora of English Language Arts Curriculum available, we have listed a few of the best ones. These curriculums follow a comprehensive approach towards teaching the English language arts. So which one have you opted for? Comment and let us know.