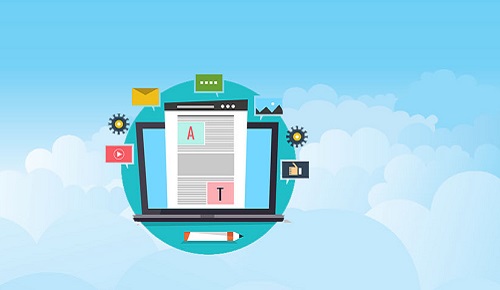 03
Jan
2014
Computer-Based Instruction and Online Learning Offer Benefits
Computer-Based Instruction and Online Learning Offer Benefits

Much has been made of virtual high school programs in recent years. However, despite their growing popularity and availability, there is sometimes a paucity of information regarding distance education. For instance, what are the characteristics of computer-based instruction? What benefits does attending a digital academy offer? Why would a student choose a school like Red Comet, an accredited online high school that offers advanced placement highschool courses online, along with credit retrieval, credit enhancement and fulltime courses?

Instruction

One of the characteristics that differ with online learning in comparison to computer-based instruction is in the realm of direction. In computer-based instruction, all instruction comes from the computer. However, in an online learning program, instruction comes from a teacher through a learning management system, such as the one offered by Red Comet, an accredited online high school provider serving students throughout the United States and around the world.

Teachers

The role of the teacher differs between computer-based instruction and online learning systems, as well. In an online learning environment, the teacher's role includes assessing progress for students, delivering instructions and providing personalization for each student. In a computer-based instruction program, the teacher's role is to provide motivation, guidance and supervision for the student, rather than personalization and assessment.

Personalization

Personalization also differs in online high school programs that offer computer-based instruction and digital learning environments. Here, personalization is provided by the computer and allows the student to learn at his or her own pace. In an online learning system, personalization is provided only by the teacher and is based on the teacher's assessment of the student's skills, performance, aptitudes and abilities.

Interactivity

Interactivity is one of the most important hallmarks of any accredited online high school, whether computer-based or an online learning system. However, the level of interactivity between the two systems is very different. In a computer-based instruction environment, the student only interacts with the software through games, interactive quizzes and the like. However, in an online learning environment, students can interact with the teacher and with other students in varying capacities (the degree of interactivity varies from one program to another). For instance, online learning can allow students to familiarize themselves with modern technology like blogging or social media in the company of other students.

What Benefits Are Offered?

Both computer-based instruction and online learning models offer students benefits. For example, computer-based instruction offers scalable instruction, which means that instruction can be scaled to meet the student's needs. It can also offer scaffolding and immediate feedback, providing the student with vital information immediately after completing a test or even answering a single question. Automatic personalization is also a benefit here.

Benefits found with online high schools using online learning systems include teacher-led flexibility, which can be greater than computer-based scalability. Teacher-led flexible learning offers far more refinement and scalable flexibility to benefit students. In addition, online learning systems offer students connections on at least a statewide basis, though some offer a nationwide or even global connection basis for students enrolled in an online high school.