Foster High School, which is part of the Tukwila School District, is one of the most diverse schools in the entire country – students hail from 50 different countries and speak more than 80 different languages! Many students have spent time at refugee camps. Nearly 40% of the students face severe language barriers and more than 75% are from low income families. More than 11% of the students don't have stable housing or are homeless.
Foster High School has been using the Red Comet Online Program since March 2014 to provide students an alternative to traditional learning. The Red Comet program was the only online option that was available to students at Foster High School.

Since 2014, Foster's graduation rate has climbed 20 percentage points!
Gains in graduation rate were attained across all economic, racial and ethnic groups
This school also has one of the highest graduation rates in the state for homeless students – 75%!

School Year
Graduation Rate
2016-17
75%
2015-16
75%
2014-15
70%
2013-14
55%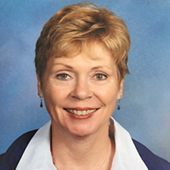 Patricia Larsen
Principal of Toppenish High School, 2008-2014
Red Comet's online program was one of the key components of Foster High School's overall solution. At the district level, school board leaders directed resources to add supports like one-to-one computer devices at the high school which helped provide students access to Red Comet's online curriculum.
Dr. Berry
Superintendent, Tukwila School District
We were so impressed with the success of Red Comet in Foster HS that in 2017, we decided to start an online school using Red Comet curriculum to cater to the needs of students across WA State