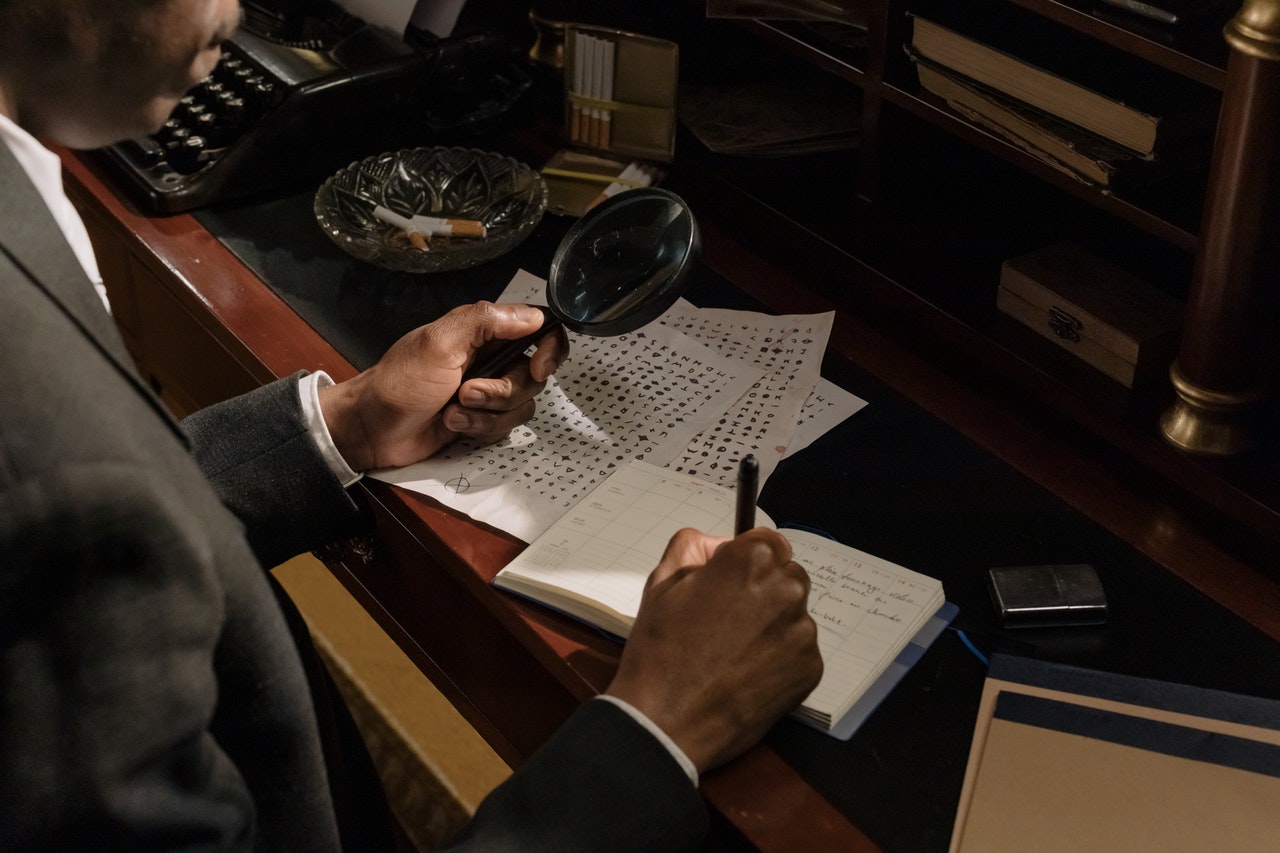 Apr 11, 2021
A Guide On High School Electives 2021- Check out And Ease Your High School Journey
A major part of the high school curriculum is designed to emphasize conceptual learning of core subject areas. Students are immersed completely in preparing for standardized tests, taking AP classes, and strengthening their transcripts. Thus, the high school curriculum provides little scope for customizing the educational experience.
However, Elective Classes come in as an exception. Unlike other mandatory courses required for graduation, choosing elective coursework is completely upon the high-schooler. So, a majority of them end-up hand-picking electives, based on their enthusiasm, academic goals or any other vague criteria.
Elective coursework might not seem overly important compared to the core coursework, but that is not always the case. Most of the elective courses taken at the high school level account for additional success. Moreover, the type of electives high-schoolers choose reflects their personality and interest areas. Thus, elective coursework might play an important role in telling your college admission counselor about your personal interests.
In some cases, taking up an elective course in high school may even pave the way towards bagging a scholarship. Who knows choosing the right elective might help you graduate debt-free? Furthermore, excelling in an elective will ensure you have something apart from books to dig your nose in. College is not only about academics, after all!
So are you confused about which amongst the sea of elective coursework to choose? Will it make your college application stand-out? And what about fulfilling the necessary credit requirements? This blog will answer all of that and more, so read on to know about high school elective courses.
What are Elective Courses in High School and Why are they important?
High School Electives, in broader terms, are classes that do not align with the standard core curriculum. Thus, students have a chance to explore specific study areas outside of the necessary subjects. Moreover, Electives are crucial for high-schoolers in a number of ways.
Firstly, students get a chance to customize and add a fun element to an otherwise boring curriculum. Secondly, electives help students discover what they are passionate about, and whatnot. Thirdly, this coursework helps high-schoolers decide their future career possibilities.
Apart from that, elective classes give high-schoolers a degree of freedom. In some cases, students choose electives to ease the burden of core academic courses. Moreover, at times
high-schoolers opt for "easier elective courses". The purpose behind this may not be academic enrichment but easing up the workload.
Whatever may be the case, electives are more than just "a part of the curriculum". Irrespective of the electives you choose, when you look back, you will always reflect on how non-core subjects shaped the person you have become.
How to decide which Elective Course Is right for you?
Now after you know what elective classes are, and how they can help you, how to decide which ones are the best? Well, you can always follow the below-mentioned steps to decide on the right elective coursework.
Step 1: Explore the electives offered at your Home School
Have a look at your school's course catalog, on the official website. Or, you can ask your guidance counselor for the catalog.
Now when you have the course catalog, go through the electives section. Usually, course catalog lists all the core and elective classes along with the description. It may be possible that the electives are not all grouped together. In such a case, skim through each section and read their description to know all your options.
Do not skip any section, it may be possible that you find fun electives under a boring subject area. For instance, even if you hate science, you can find interesting electives like marine biology. Electives are meant to explore study areas beyond normal academic boundaries, after all.
Step 2: Decide how many electives you should take
Prepare an outline of the courses you need to take to graduate, take the help of your guidance counselor. Also, go through high school's graduation requirements. Mostly, students are required to take core subjects for a certain number of years.
To plan out the outline make blank spaces corresponding to each class period, in each semester. Now, fill in these spaces with required classes mandatory for graduation.
After you are done with filling up the required subjects, decide on the electives. The number of blank spaces left will give you a rough idea of how many electives you can take. It may be possible that the required core subjects make up for most of your schedule. Or, otherwise, you have room for a large number of electives.
Step 3: Decide if you want your Electives to be rigorous, or fun
While most high-schoolers take less demanding electives to ease up their workloads, there are others who opt for AP courses as electives. If you are planning to apply for selective schools, taking up rigorous electives will help your application stand out. You may take honors, AP courses or high-level foreign languages.
On the other hand, if you already have a lot of workloads, a rigorous elective class can make your grades suffer. Moreover, difficult electives can cause you extra burden if you are already balancing work and other classes.
Whatever may be the case, keep in mind that electives are not required to be difficult. Decide on the basis of the school's criteria you are planning to attend.
Step 4: Jot Down all the electives that can help you meet your Academic goals
A keen interest in a particular subject area is the key behind strong college applications. The admission counselors want to see your passion for a specific study area. And to show them that, what can be better than an elective?
While taking completely off-the-beat electives can add a fun element to your hectic schedule, electives related to your intended major can be more beneficial. For instance, if your intended major is STEM, take electives in math, science or computer programming.
However, do not load up all your blank spaces with rigorous electives related to your intended major. Yet, taking up these electives will show the colleges that you are keen to learn more about the subject.
So, go through the course catalog and mark up all the electives related to your academic focus. In case you feel the list is not extensive enough, search some courses online. You can always get the credits transferred, and at an online platform as RedComet, the sky is the limit!
Step 5: Try to include electives that you find fun and interesting
Taking up rigorous electives might help you academically, but a few cool ones won't hurt either. Go through your course catalog with an open mind, look out for the ones that you find interesting.
For instance, if you like gaming, take up computer programming courses on game development. Or if you have a writer or a poet hidden inside you, take up creative writing. Opting for electives that you enjoy studying, will boost up your grades. Moreover, you can have some time away from the hectic coursework, pursuing your hobbies.
Or, you can use your elective classes to develop skills you always wished to master. Do you want to learn how to bake? Or sew? Or master public speaking? If you have anything you want to master, High School is the right time. So, go ahead and expand your skillset with electives like public speaking, web designing, etc.
However, it will be wise to get creative and focus on academics simultaneously while choosing electives. For instance, taking up creative writing, even if you don't want to major in literature, would not be that vague. You can later use up your writing skills in publishing your own research papers or thesis, in your respective area.
What Electives should you take in high school?
Foreign Language
In most high schools, foreign language is an integral part of the curriculum. It is mandatory to take several years of a foreign language. However, you should opt for a second language as an elective if you are already learning one as a core subject.
Learning a foreign language also has cognitive benefits. Not only your brain works faster, but also your grades improve. According to a study conducted by psychologists from York University, students who took foreign languages performed better in math and vocabulary. The reason being, learning a second language influences the gray matter of the brain. The gray matter is the part of the brain that processes information.
Moreover, a second language will unfold a plethora of opportunities. You can communicate with more people, study abroad and travel with ease. There is no doubt that learning a second language will have numerous cognitive benefits.
Public Speaking
Taking up public speaking as an elective in high school will help you in your college application process. Not only that, the benefits of taking public speaking as a high school elective are a plethora. You will have better communication and presentation skills and will be able to perform great in class discussions. What can be better than public speaking to break out of your comfort zone?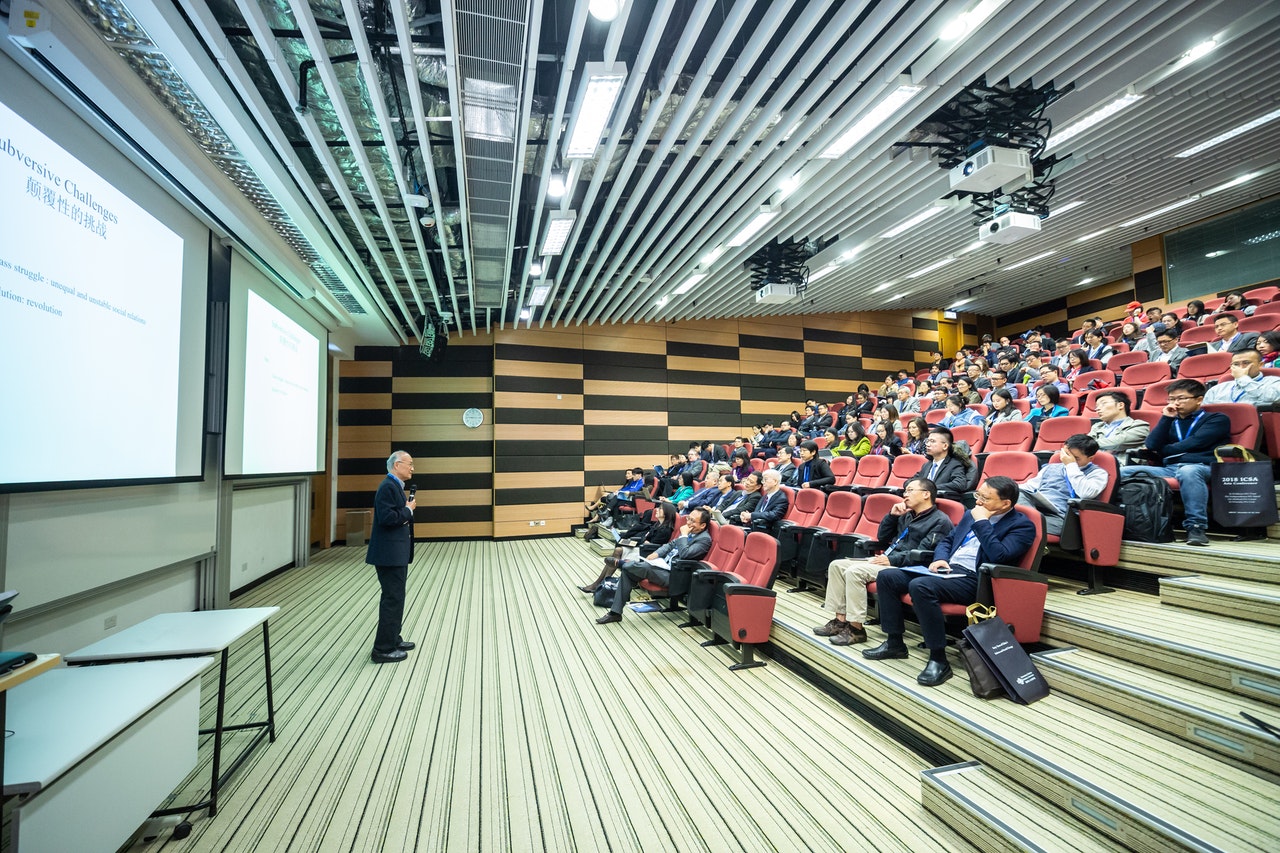 Public speaking will help you grow a strong sense of self-assuredness. Moreover, your chances of assuming leadership positions increase. There is no doubt that colleges love to admit students with the qualities of a leader. And to boost up the leader inside you, there is nothing better than conquering the art of public speaking. Fortunately, there are a plethora of public speaking classes online.
Writing
Your writing skills play a vital role in your professional journey. Even though you are not intending to write a book, or become a journalist, writing is still important. You will have to do a lot of writing in your career—college essays, resumes, emails, cover letters etc. Taking up a writing course online will prepare you for college writing.
Moreover, if you are planning to go for research work, your skills might help you write a great thesis. So, if you want to be taken seriously as a professional, take up writing in high school.
There are a plethora of writing course options available online, be it practical writing, creative writing or something more specific.
Personal Finance
High School is the best time for learning personal finance. It is time when students transition from teens to becoming adults and start moving out. High-schoolers start making their own money and decisions, and it is crucial to learn how to manage them.
Also, when students take up personal finance in high school, they are able to apply knowledge in the practical world. Learning personal finance in high school and then applying it in the real world will solidify knowledge into practice.
According to several studies, students who learn financial practices in high school can handle themselves better financially in the future. So, before young adults become independent, it is better to learn finances. And what can be better than taking up finance electives online, and earn credits for it?
Computer Science
Let us admit, the 21st-century world has teamed up with technology. Students who take up computer science or programming develop familiarity with technology. Not only that—learning computer science in high school improves problem-solving abilities. There are many reasons why you should be learning Computer Science in high school, and those are pretty valid.
Learning computer programming as an elective deepens critical thinking skills. Students are able to grasp abstract and complex ideas, improving their overall performance.
Moreover, coding skills open up the doors of a vast multitude of job opportunities. High-schoolers can even opt to major in computer programming. The career prospects are a plethora— app development, software developer, etc. You can find a large number of Computer Science high school electives online, on different platforms.
FAQs
How many elective credits do you need to graduate high school?
After the amendment of the House Bill 5 Graduation plan, the high school graduation requirements changed drastically. The law brought more flexibility to high-schoolers, who could either take up a career pathway or pursue higher education. The new graduation requirements, called the Foundation High School Plan (FHSP), changed the number of credits required for each class. So, high-schoolers now need a total of 26 credits to graduate, 5 of which should come from electives.
Which elective classes in high school are the easiest?
Easy high school electives, or what you can call "low-stress electives" should be something you enjoy doing. To your relief, you can find a large number of easy high school elective classes online. If you are into music, take a band, guitar or piano. Improv or Acting comes as a great option for students who see public speaking as a nightmare. Amongst the other easier electives, there is Psychology, Graphic Design, Physical Education etc. Moreover, creative writing and personal finance are comparatively easy and the learnings will help in your professional journey.
What are some fun high school electives?
The high-school core curriculum can sometimes be burdensome. But, some cool and fun electives can help you relax and earn credits while enjoying yourself. Amongst some of these electives, there are:
Cooking Elective Class
School Yearbook Elective
Specialized Sports Elective
Dramatic Arts Electives
Auto Mechanics
Conclusion
The high school educational journey paves your way towards future endeavors. Planning these four years might sometimes feel like solving a riddle. Filling up your free time with extra classes might seem unappealing, but can be very helpful later.
And, in that case, what can be better than taking up electives and relaxing from the rigorous curriculum? As the core subjects are already decided, electives confuse high-schoolers the most. Which one is the best? How many credits do I need to earn from electives? Which ones will boost up my college application? There are many more questions that students
have in their minds before taking up an elective. And the vast sea of these classes available, if not in home schools than online, adds to the confusion.
The electives offered to vary from state to state. However, helping students stay with their passion and shape up their careers is what electives are for. Even though the electives of your choice are not available in your on-campus school, you can always take them online. And what can be better than a platform with an extensive list of high-school electives? Red Comet brings a vast multitude of electives on one single platform. Not only that—the course catalog at Red Comet has over 175 self-paced courses from all subject areas.
As every student enjoys different things, we have tried to make our guide as diverse as possible. So comment down and let us know which electives are you planning to take? Has any of the above-mentioned electives made to your final list?