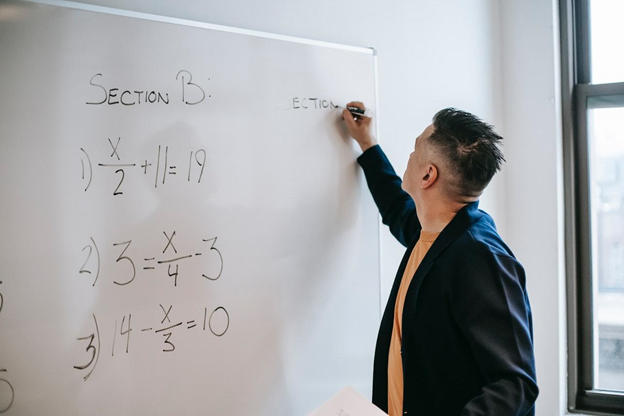 Jun 10, 2021
What are CTE classes in high school?
As we all know, CTE (career and technical education) is a very crucial part of the education system in America. CTE has prepared many students to make their future bright. It is also helping them to live their life to their fullest.
CTE course structure strongly believes that students need practical knowledge to have a strong foundation. Hence, CTE is structured to fulfill the requirements of students. It has 16 career clusters.
CTE course structure
Health science
Business
Sales
Finance
Information Technology
Science, technology, engineering, and math
Manufacturing
Logistics
Hospitality
Government
Law
Agriculture
Human Services
Construction
Training
Arts, audio/ visual technology, and communications
CTE programs are the best way to get the skill and experience to meet the expectations of the industry. CTE data shows that the students who have completed at least one course in CTE are much more likely to graduate. CTE gives you higher graduation rates and less dropout rates. CTE students are more invested in learning than any other non-CTE student. The average high school graduation rate of a CTE student is nearly 94% while those students who are not participating in the CTE program are less likely to graduate. The graduation rate of a non-CTE student is almost 80%, which is lesser than the rate of a CTE student. Since the CTE program emphasizes the career readiness of their students, these CTE students possess the skill required for the teaching. CTE increases the chance of getting a well-paid job for their students.
Source: https://www.aeseducation.com/blog/career-technical-education-cte
Students enrolled in CTE have a very strong foundation in areas of their interest like IT, law, architecture, business, logistics, and many other areas. This foundation is very helpful for their future and their employability skill. Students are now looking for more such programs that give them a sense of real learning like CTE. After carefully examining the employability status of the past CTE students, we get an astonishing result. Among those 10th grade public students that were part of CTE 2002, almost 72 percent of them are employed full-time in 2014. After comparing it to those who were not part of any CTE program, CTE benefits the student more. Those students who were not part of CTE in 2002, their employability status is now at 67 percent, which is lower.
Source: https://www2.ed.gov/datastory/cte/index.html
In today's time, there is an abundance of unskilled students graduating from colleges and high-school. These students have no idea about their future and any plan ready for them. But the CTE program is career-focused. CTE students with real-life skills and experience have the highest chance to get hired from a company to work. It helps the student to get a career in their life and do better than those students who are not taking CTE.
Now that you know about CTE and its benefits, let's see a few frequently asked questions about CTE
1. Can I skip CTE classes in high school?
CTE classes are to boost up the practical knowledge and deeper understandings in the mind of young high school students. Taking career and technical education courses will increase your chances of getting hired and get a well paid job. If you skip CTE classes in your high school then you will not get the level of understanding of your subject and will end up like the non-CTE students. You can definitely skip CTE classes in your high school as it is not mandatory to take it. But if taking a career and technical education course increases your chances of graduating and getting an above average paid job then you should not skip it.
2. How are CTE classes helpful?
The CTE course structure's main motive is to offer students a practical learning experience. A student can't get a job just with examinations and book knowledge. He needs to have practical knowledge and real-life experiences. CTE classes help students to acquire this practical knowledge.
Every parent tries to plan a perfect future for their kids. CTE does the same. A student interested in marketing can't study engineering. CTE classes help students in exploring their interests. From 16 different clusters, students can choose their course and can plan a future thereafter. A kid interested in engineering can choose engineering in CTE and can opt for different branches in engineering in his future. CTE classes help students to construct a strong base for their further studies.
3. How to get free CTE classes in high school?
There are some colleges who have received the state certification for skill attainment and are qualified for free CTE classes. Like these top colleges of every state, CTE classes are provided without any fee. So if you want to take free CTE classes then you have to take admission in these places.
4. Why are CTE classes Important?
There is plenty of statistical figure which shows that why taking these CTE classes are very important for all of the students in high school. There is a very promising data that suggest that the rate of the graduation in a student who took the CTE courses duri g their high school is as much as 92 percent. Apart from this, analysing high-school pass-outs without CTE courses, you will find a marginal gap of about just 12 percent. The rate graduation of those students who didn't take any CTE classes during their high school is only 80%.
If you look at the other data of employability then you will find that almost 74 percent of students are now a full-time employee while those who didn't take any CTE course have a lower percentage of employability status of just 67 percent. These comparison data are enough to give you an idea of why CTE classes are important and how it will strengthen the chance of a better career for the students.
5. How do I start a CTE program?
Career and technical education programs are available for almost all the educational levels of students. These tracks of CTE are for those students who are in middle school, high school, or secondary school. So, if you are one of these students and want to get real-world skill development training and in-depth learning. Then you can apply for CTE program. Usually, high school students appluly for CTE and start to get the depth learning ideas and all the real-world skills. That's why you don't need to worry, whether you are in middle, high, or senior secondary school, you can easily start Career and technical education program.
6. How do I get CTE certified in Texas?
To get CTE certified in Texas, the process same as other State. You first need to apply for the CTE program if you are eligible and start you CTE courses. After completing these CTE courses in Texas, you are awarded with the certificates. To get free CTE certification, you need to join some of the top-notch colleges in Texas. All the 16 tracks of CTE program are available in Texas and if your are interested in any of them then you can go for it.
7. What are examples of CTE classes?
There are 16 CTE track examples in which your high school can help you to be prepared. These 16 career tracks are medical science, business, information technology, agricultural science, Arts visual technology and communications, hospitality & tourism, law, construction, government, logistics, human services, STEM areas, manufacturing, finance, training, and sales. These tracks are a good example of CTE classes.
8. What is a CTE pathway completer?
If a high school students takes a sequence of two or more than two CTE courses then this is called as the CTE pathways. These Pathways are designed to in a way that it connects high school classes to the college, industry certifications.
While students are in high school,CTE provides them the opportunity to acquire the technical skills and it's training in the career field he or she is interested in. These CTE Students will get to learn the valuable technical knowledge and skills that makes them a good fit for the industry.
9. Why is career and technical education supported by the government?
As we have already answered in many other questions, the CTE (career and technical education) provides the students an idea of deep understanding of the subject and also increase the chances of students to get hired in the industry. These courses are well-designed and students who take these courses get more inclined towards practical knowledge and experience. Government support this initiative as it is better option for the economy of the country. These highly skilled students, trained in CTE, provide a cushion for the economy, as their salaries are higher than the average salary of our country.
10. What are CTE classes in high school?
CTE classes in high school is a course in 16 different track of proffesion, are provided to get the deep knowledge of all of these tracks. Any student who are interested to get enroll in this course can take admission in it when they are in high school. Thelis course will increase the weight of your knowledge in the area of your subject and filter your talent from the masses.
11. How to select the right CTE classes in high school?
This is purely a decision of an individual who is participating in the CTE program. But if any student is getting a hard time finding a course to choose for the CTE program then there is a good way to get an idea for their learning preference. If the student is good in STEM subjects and scoring a good mark in these subjects than other. The best learning preference for this particular student should be
STEM track of CTE
Information technology track of CTE
Arts, communication, and a visual technology track
Architecture and construction track
Government and public safety track and so on.
Similarly, if a student is doing good in social services then the best possible learning preference for this student maybe
Human Services
Hospitality
Health services and so on.
All the learning preferences are just to give an idea of how one can choose the best learning preferences based on their interest and grades. The student should decide their learning preferences after analyzing and taking all the things like interest, grades, goals into consideration.
12. What are the benefits of CTE?
While the career and technical education's definition is pretty small to understand, the uses and benefits offered by this vocational course are immensely large. Though CTE has a high demand, there are still students confused about it. Here's some of the benefits you can get when you opt for CTE courses in high school.
Career demand for CTE is high
It prepares students to develop crucial academic skills.
Along with academic skills, CTE also helps students in developing strong technical and employability skills.
CTE students get to learn with real-world experience.
Statistics show that CTE students have a higher pass percentage than non-CTE students.
As we have seen that, CTE will not only give you just certificates like other programs but also give you a taste of the real-world applications. All the courses in CTE are taught in such a way that you will get the best out of yourself and learn the most out of it. CTE is the guarantee to the future of your career and helps you to achieve your goals. If you are in a high school and want to excel and kick start your career then there is no place better than CTE.