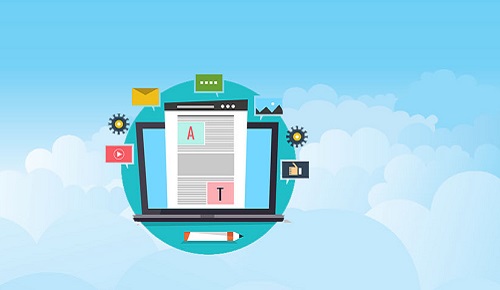 01
Feb
2014
Washington State - A Role Model in Promoting Online Learning
Washington State – A Role Model in Promoting Online Learning

Online learning has been making inroads within the US education system for some years now. Starting from humble beginnings, distance learning has today become one of the fastest growing segments in education. However, it has not been embraced with equanimity by all states in the nation. Some states lag behind in instituting online high schools and other forms of digital learning, while some states lead the way into the future. Washington State is a role model for other states in promoting online learning. Numerous virtual high school programs can be found in the state, including Red Comet, an accredited online high school that has served resident students in Washington for more than 10 years.

In the Beginning

Distance learning in Washington got its official start in 2009 with the creation of the Digital Learning Department, which has become the successor to the Digital Learning Commons, though the DLC is still active in some areas of distance learning in the state. The office of the Superintendent of Public Instruction (OSPI) was mandated to provide information about and access to online high school programs and courses to resident students.

It was also mandated to create a multi-district review process for current and potential program providers so that students would continue to benefit from having the highest quality high school education online. As such, the Digital Learning Department is responsible for both policing education program providers and for ensuring that students in Washington have access to approved online courses of study.

The State of Online Learning in Washington State

Since the inception of the Digital Learning Department, the state has seen online high school programs blossom and spread. Currently, there are at least 35 distance learning providers in the state. There are no charter school laws in Washington, and each of the 35 programs is operated by a Washington school district, though several districts have collaborated with online learning providers like Red Comet, an accredited online high school.

Within those 35 programs, almost 16,000 students are enrolled between fulltime education and supplemental education programs. In addition, nearly 75% of those students taking distance education courses in the state are high school students.

Washington State has also led the way in terms of providing a "traditional" public school education for online students in that many of the online high schools in the state are free for resident students to attend. The schools receive funding from the state government in order to operate, just like traditional high schools. In addition, the state requires that each school district provide students within their district with information regarding their options in terms of online accredited high schools.

As you can see, in comparison with many other states, Washington has made significant strides in making online learning a significant option for students and for ensuring the quality of online high schools operating within the state. Washington State should serve as an example for other states still struggling to solidify their distance education programs.