Apr 03, 2021
Want To Make Up For Missing Credits? Explore Online High School Credit Recovery Programs With This Guide
Over the last few years, Online credit recovery classes have emerged as an option for students to earn the missing credits. These computer-based programs caught attention when the graduation rates raised to 78 percent from 66 percent in 2018, in Newburgh. Moreover, the U.S. graduation rates rose to 85 percent between 2011 and 2017, from just79 percent.
Central to these improvements were the free online credit recovery programs for high schoolers. The virtual counterpart of traditional high school classes let students make progress through the coursework, and earn missing credits. However, the concept of these credit recovery classes might not seem new. For years, high-schoolers have had the option to retake the classes either in the summer or the next year. Yet, they were not much different from the initial high school classes.
The last decade witnessed a boom of virtual learning platforms. Owing to the popularity of distance learning, online credit recovery classes replaced the traditional model. The popularity of virtual credit recovery programs increased due to theflexibility and liberty it offers. These programs have not only let students make up for the missing credits but in some cases,improve their GPA. Moreover, students have access to unlimited resources, materials, tests and quizzes that boosts up their learning capability.
Credit Recovery Programs are both offered online and offline. Some programs require you to pay a fee, while others are completely free. However, there is a lot to know before you opt for a credit recovery program. This article will cover all about free online credit recovery programs, available for high-schoolers.
What are Credit Recovery Classes in High School?
The term Credit Recovery broadly defines educational strategies that let high-schoolers earn the missing credits required towards graduation. So, in simpler terms, these programs make students able to retake a course and make up for the missing credits.
Often, credit recovery courses are considered as a "tool to graduate on time". As a single credit can stand in the way of graduation, causing a delay. Owing to its nature, online credit recovery courses are often called "grade forgiveness" or "dropout prevention strategy".
In recent years, there has been a lot of debate around its effectiveness. Critics have been questioning the nature of these courses, which are otherwise considered academically agreeable initiatives.
Read this blog to know more about the debate around credit recovery programs.
However, it is substantial to know the methodology of these credit-recovery programs and how they will benefit you. In most cases, credit recovery programs are offered offline. Yet, the popularity of fully online credit recovery programs and blended (both online andoffline components) has increased over time. In the next section, we will tell you why you should prefer a virtual credit recovery program.
Why should you choose online credit recovery programs over traditional ones?
Online Credit Recovery Programs are a lot more flexible:
Most of the online credit recovery programs are available to take over the summer. The traditional on-campus counterparts pose logistical challenges, challenging students to manage part-time jobs, family trips etc.
On the other hand, online credit recovery programs are asynchronous. Thus, a student has the liberty to learn at their own pace and learn the course material thoroughly. The Asynchronicity of these virtual credit recovery programs let students enjoy day-to-day activities while recovering credits.
Online Credit Recovery Programs Are Portable:
One of the major benefits of online credit recovery courses is their portability. All a student needs is a good internet connection, and they can work and learn from anywhere.
So whether you are vacationing or camping, hiking or surfing, you can always break your learning schedule into manageable chunks. The portability of online credit recovery programs let students get ahead on a couple of lectures and assignments while having fun.
Online Credit Recovery Programs are affordable:
Online credit recovery programs provide a wide array of choices to high school students. Most of these programs cost anywhere around $100 to $300, which is much less compared to traditional programs.
However, there are a lot of free options available for high-schoolers. These programs let students earn the missing credits and take up the coursework for free. Sounds enticing, doesn't it?
Read on to know the various online credit recovery classes available for high school students.
Online Credit Recovery Programs let high-schoolers have one-on-one interactions with teachers
The traditional on-campus credit recovery programs have a class size of 30-35 students. On the other hand, online credit recovery classes let students have one on one interactions with their instructors. This not only enhances their learning experience but also helps those who can not learn effectively in traditional classroom settings.
Moreover, one-on-one interactions with instructors help high-schoolers learn the concepts and redo the coursework effectively. Students have access to personalized classes as well.
Online Credit Recovery Classes are Immersive
When taken online, credit recovery classes not only help students earn required credits, but also improve their technical skills. As all the exams, assignments and assessments have to be performed online, students end up learning more than the brick-and-mortar classroom setting could teach.
Most of the credit recovery programs need students to prepare presentations and documents to express knowledge and skills. Moreover, students benefit a great deal from these practical workplace skills.
Online Credit Recovery Classes are Formative
Success in online credit recovery programs requires not only hard work but also great time management skills and self-discipline. Students have the pressure to redo the entire coursework and earn the required credits. This makes them capable of managing and scheduling online lessons with exams, assignments, lectures, and quizzes effectively.
Therefore, the advantages of opting for online credit recovery are twofold. Students get to fulfill necessary credit requirements, along with boosting up their workplace skills.
The Best Online Credit Recovery Programs for High School Students
Achieve Virtual
Achieve Virtual is an online organization that brings the best credit recovery programs for Indiana High School Students. The platform offers virtual learning solutions for high-schoolers and helps them meet the state's credit requirements. Moreover, Achieve Virtual is free for students enrolled full time. To meet the full-time criteria, the student has to take five or more classes per semester.
Achieve Virtual is accredited by the Indiana Department of Educationand provides a high-quality credit recovery program. The virtual courses are designed to align with the state standards. Thus, ensuring high-schoolers get the necessary knowledge and skills required for their diploma.
For more info on Achieve Virtual Online Credit Recovery Program for High Schoolers.
Acellus Academy
Acellus Academy is accredited by WASC and provides courses that are approved and reviewed by NCAA. Each of the online credit recovery courses is self-paced and offers flexibility to high-schoolers.
The online credit recovery program integrates Prism Diagnosticsto identify holes in a student's background knowledge. Moreover, students are taught through professionally filmed videos as a part of their online coursework. The tuition fees under the Roger BillingsScholarship Programare $79/month, whereas the full tuition is $249/month.
Texas Success Academy
Texas Success Academy is an online accredited private school. The school offers online credit recovery programs for students in grades 6-12.
The registration fee is $100, along with a tuition of $150 for ½ credit semesters A and B. On the other hand, the 1 credit semester A and B courses cost around $ 300. Students have ten and five months to complete 1 and ½ credit courses respectively.
Texas Academy comes with a 98 percent student success rate and offers classes all year round. So, students can take classes in spring, summer, or fall, according to their own convenience
Michigan Virtual
Michigan Virtual offers specially tailored "Essential Courses" for high school students. These credit recovery courses are of high quality and are completely online.
The online credit recovery courses offered at Michigan Virtual are taught by highly-qualified and certified teachers. The program includes free of charge comprehensive student orientation modules. Moreover, high-schoolers get access to EdReady Math, a program designed to help students master various mathematical concepts.
The credit recovery program for high school students includes 24 different subject areas. Algebra, English, chemistry, Physics being a few of them. The tuition fee is $215 for Michigan Schools, $255 for Non-Michigan Schools, and $200 for Michigan Consortium.
Red Comet
Red Comet is an AdvancED accredited online learning platform with over175 self-pacedcourses. For high school students, the options in terms of online credit recovery courses are a plethora. Red Comet offers courses aligned with the state standards. Moreover, the platform boasts a partnership with hundreds of schools across the U.S.
For high schoolers, credit recovery courses are available in all the core subject areas. Moreover, the platform offers a diverse range of electives along with Enrichment Coursesto help students fulfill credit requirements.
The Keystone School
The Keystone School is accredited by Cognia and offers a full suite of online credit recovery courses for grades 9 through 12. The courses are divided into two parts— A and B. Each part corresponds to the semester of a full-year course.
The online credit recovery classes for grades 9-12 are available in all four core subjects. Additionally, students can take Spanish, physical education, and health for credit recovery. Each part of the course contains60 hours' worth of resources and study materials. The school offers classes both in online and print format. However, not all of the courses are available to be taken in both formats.
The tuition fee for each full-year course (two semesters, part A and B) is $155. However, if the student chooses to take classes for only one semester, the tuition will be $116.
Some Findings From The American Institutes of Research (AIR) Study On Online Credit Recovery Classes
There has been a widespread debate on the quality of online credit recovery classes. Critics consider it an "easy ticket towards graduation". The main concern is that the course structure of online credit recovery classes is not rigorous and challenging. Moreover, some studies suggest online credit recovery does not provide substantive learning and may be detrimental.
Complicating matters further, there is a plethora of limited research and findings. According to a correlational online credit recovery study conducted in Florida, students are more likely to earn better grades online. However, in contrast, a Chicago-based study found that students who took online algebra credit recovery classes scored less compared to traditional classes.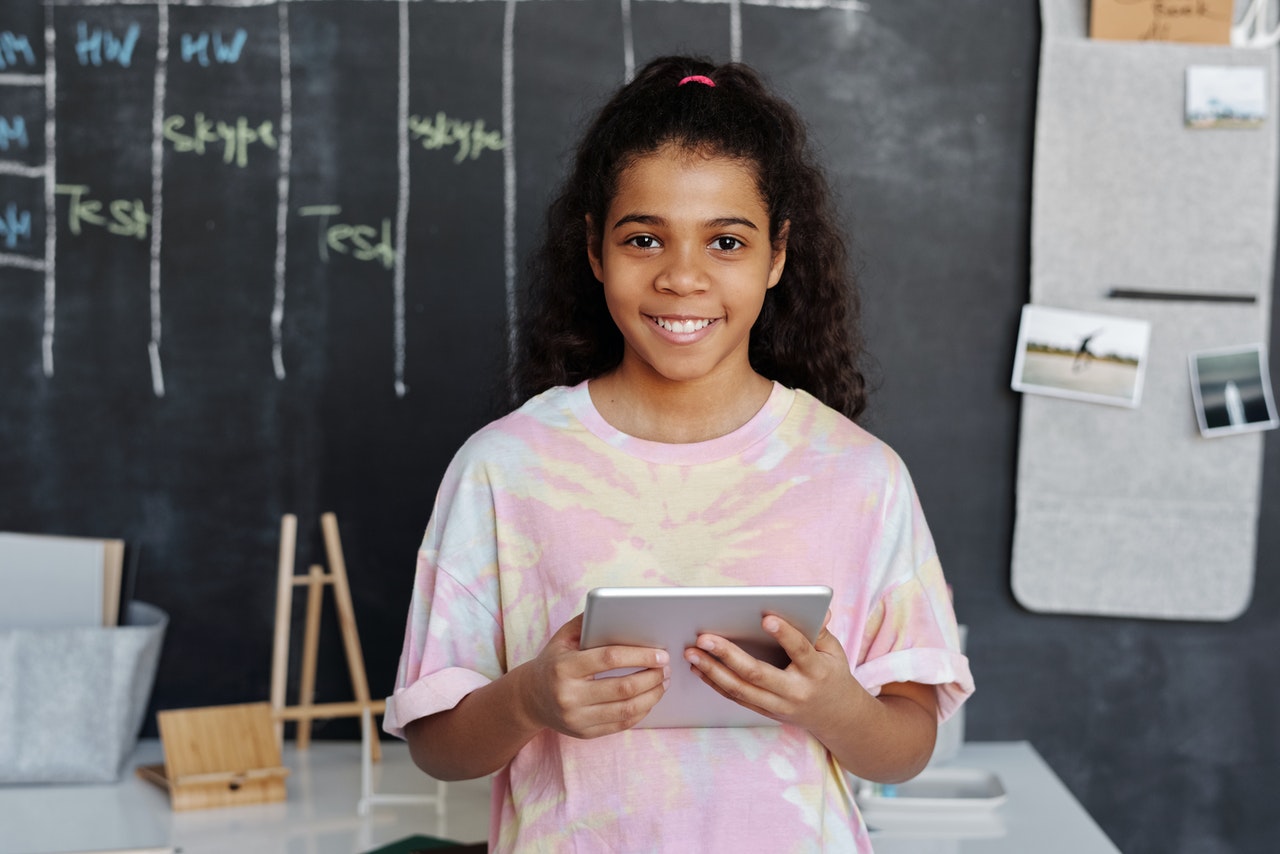 Even though the study is still in progress, we will highlight some early findings based on the analyses. This study covers the analysis of students' performance in Algebra 1 and English 9.
According to the takeaways for English 9, the rates of credit recovery were lowerfor online classes when compared to traditional classes. However, student's performances were evaluated to be similar in both types of classes. As for Algebra 1, students' performance and credit recovery rates were similar for both online and face-to-face classes.
Concluding from these analyses, the public perception that online credit recovery courses are easier seems to be opposed by the study. Moreover, contrary to the much common belief, the course material for English 9 and Algebra 1 was similar for both online and offline credit recovery classes. Additionally, students taking online credit recovery English 9 classes were less likely to pass.
From the AIR study findings, it can be concluded that the online credit recovery scenario is diverse. The effects, however, are different for different subjects and study models.
Moreover, findings suggest that students could not master the content, both in online and offline credit recovery programs. This finding thus points towards the broader challenges in developing an effective credit recovery program. However, the overall findings of this study suggest that online credit recovery programs are helpful for academically struggling students.
Read more about The American Institute of Research Study Findings on Online Credit Recovery Classes here. (https://www.air.org/online-credit-recovery-study)
Conclusion
High School Online Credit Recovery courses are taken by students who could not score the required credits in their first attempt. Offered both in traditional on-campus schools and over virtual platforms, these programs are flexible when taken online.
However, there has been a lot of debate going around the online credit recovery scenario. Critics argue that online credit recovery courses are not challenging and "push students towards graduation". However, the study findings conducted by theAmerican Institute ofResearch suggest otherwise.
Taking online credit recovery courses online has a plethora of advantages. High-schoolers can take these courses from anywhere and learn at their own pace. The asynchronous nature of these programs offers great flexibility and a quality learning experience. This article deals with the online credit recovery scenario, its advantages and various programs available.
Apart from getting enrolled in a full-time credit recovery program, students can also go for individual courses. In that case, Red Comet provides an array of credit recovery courseoptions for high-schoolers. There are over 175 self-paced courses, including core subjects, electives, and enrichment courses. You can check the credit recovery course options available at Red Comet here.
FAQs
How does credit recovery work in High School?
Credit recovery courses are normally taken at the high school level, to make up for the missing credits required towards graduation. High-Schoolers can take credit recovery classes both online, offline or through blended-mode.
High School students can enroll in a complete credit recovery program or can go for "micro-courses". These courses are designed to focus on particular learning standards or specific subsections of a subject. Credit recovery courses can be taken online during the
normal school hours with the guidance of a teacher. However, online credit recovery courses are self-paced and require very little oversight.
For more information on online high school credit recovery courses, read this blog.
How long does high school credit recovery take?
Online credit recovery courses are typically available to be taken simultaneously with the traditional school semester. However, the much popular "Summer School Versions" of online credit recovery classes are 4 to 8 week long.
Most of the high-school students prefer these short summer versions of credit recovery courses. The summer classes let high-schoolers focus on the required subject without much workload. Thus, students can either opt for a full-semester length credit recovery course or go for an online summer version of the same.
To know more about online summer classes for high school students.
Does Taking an Online Credit Recovery Class replace your old grade?
Credit Recovery Courses are taken by high-schoolers to make up for the missing credits. In other words, students get a second chance towards a course and earn the required credits. Some schools allow grade replacement after credit recovery course completion. On the other hand, others keep both the new and old grades in their records.
However, you may still end up with a low GPA, after completion of the credit recovery courses. Fortunately, there are other avenues you can go for to boost up your GPA. If your school allows grade replacement, you can consider taking multiple credit recovery courses.
What are the things that should be kept in mind before enrolling for an online credit recovery course?
Apart from checking the online school's accreditation, it is recommended that students check their school's retake policies. Some schools let students retake a course to fulfil credit requirements for graduation. However, they do not replace the old grades and allow a change in GPA.
Also, school requirements vary for credit recovery programs. Some of the schools require students to take courses in the classroom setting. Whereas, other schools are comparatively lenient, allowing students to take credit recovery classes online.