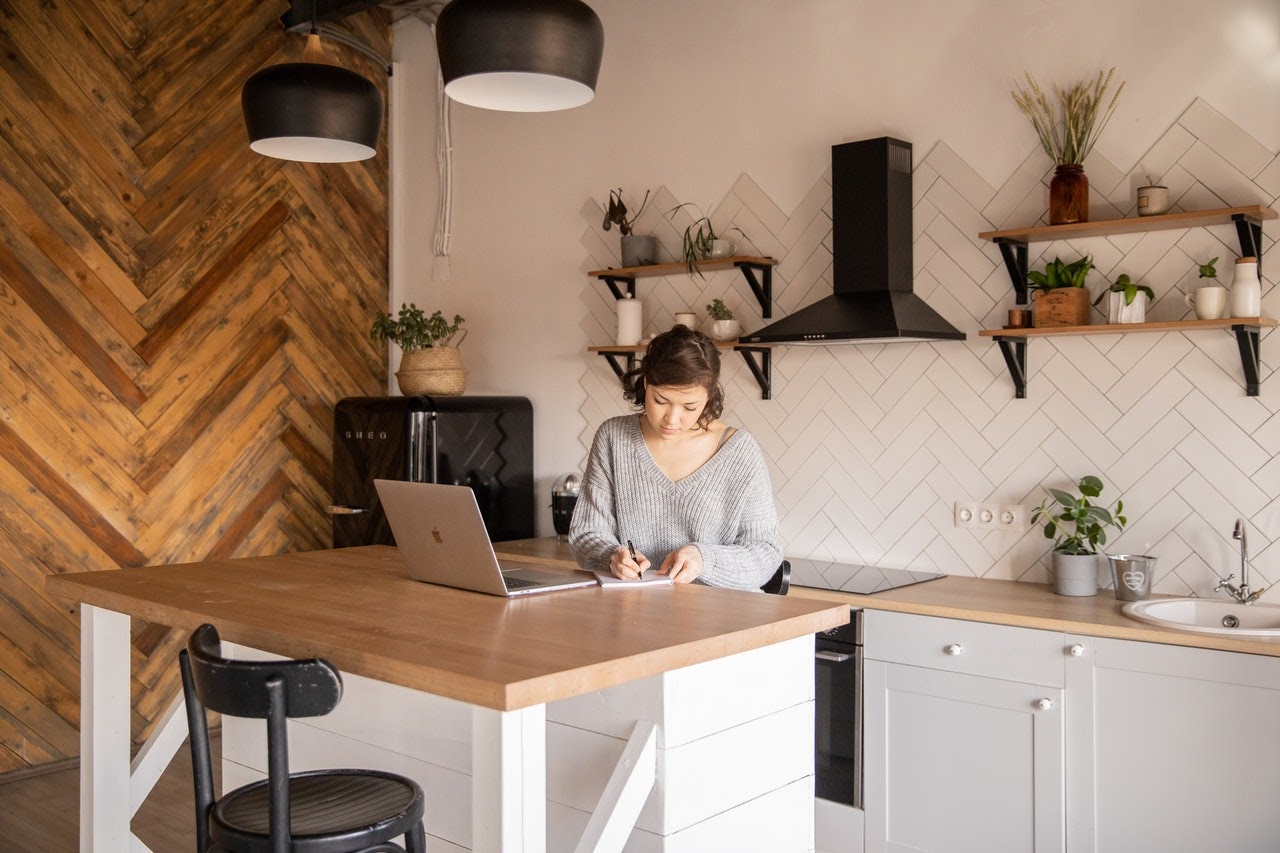 Feb 23, 2021
Things To Know Before Getting Started With CTE
CTE (Career and Technical Education) is one of the crucial branches of America's education system. People often think that CTE is a newly formed branch of education and that it is dragging attention in modern times. But, it is proven that CTE has a very long history. CTE has been preparing students to have a brighter future since the early 19th century.
Learn more about the history of public education in the US here.
While the career and technical education's definition is too vague to be properly comprehended, the uses and benefits offered by this vocational course are immense. Though CTE-related professions and with them also the CTE itself is in high demand, there are still students confused about it.
Here's why you can opt for CTE:
Career demand for CTE educated people is high.
It prepares students to develop crucial future-job-related skills.
CTE also helps students in developing strong technical and employability skills.
CTE students get to learn from real-world experience.
Statistics show that CTE students have a higher interview-pass percentage than non-CTE students.
CTE course structure strongly believes that students need practical knowledge to have a strong foundation for better employability. Hence, CTE is structured to fulfil the requirements of students and employers alike. It has 16 career clusters:
Health science
Business
Sales
Finance
Information Technology
Science, Technology, Engineering, and Math
Manufacturing
Logistics
Hospitality
Government
Law
Agriculture
Human Services
Construction
Training
Arts, audio/visual technology, and communications.
Now that you know about CTE and its core benefits, let's see a few frequently asked questions about CTE.
How do CTE classes benefit students?
As already discussed, the CTE course structure's main motive is to offer students a practical learning experience. A student can't get a job just with examinations and book knowledge. He needs to have practical knowledge and real-life experiences. CTE helps students to acquire this practical knowledge while still being in school, giving them a massive edge when competing for better jobs.
Example:
A business student from a non-CTE course can start a business. But when it comes to the strategies, plans, marketing, and managing his merit certificate can't help him much. This is where he needs practical experience, skills he might isn't even be aware of are needed when starting a business, like accounting and which governmental agency helps him with what. CTE focuses on this particular problem of theoretical education. It starts preparing its students to have a practical future.
With the help of real-life experience and practice, a student is better prepared for a successful future.
Why bother with CTE when one can go to college?
Not everybody is interested in college, and there are good reasons for it. Firstly, college is expensive, sometimes very expensive. Most of the students are far from being able to afford college out of pocket and are forced to take a student loan. As of 2019, the average size of a student loan is $32,000, with normal being $25,000 - $50,000. And that is only to begin with, without interest rates where compound interest and inability to get this loan forgiven even when going into personal bankruptcy can easily ramp up the total price to double or triple, depending on how lucky you are.
Secondly, having a bachelor's degree doesn't mean you will earn more. In general, yes, it means you will earn more. But case by case you can end up much worse off going to college to study, say, liberal arts, than having CTE certification in finance.
For more information about CTE's clusters and their average and median pays, see our blog post with all the details you will need to decide.
Too bored to read more CTE details?
Watch this 6-minute video by Two Cents on What College Majors Are Worth the Money?
Or this video by Two Cents on What Are The Most Lucrative Trades?
How does a CTE program prepare students for further education and careers?
Every parent tries to plan a perfect future for their kids. A student interested in marketing can have hard times studying engineering. CTE helps students in exploring their interests. From 16 different clusters, students can choose their course and can plan a future thereafter. A kid interested in engineering can choose engineering in CTE and can opt for different branches in engineering in his future. CTE constructs a strong base for kid's further studies.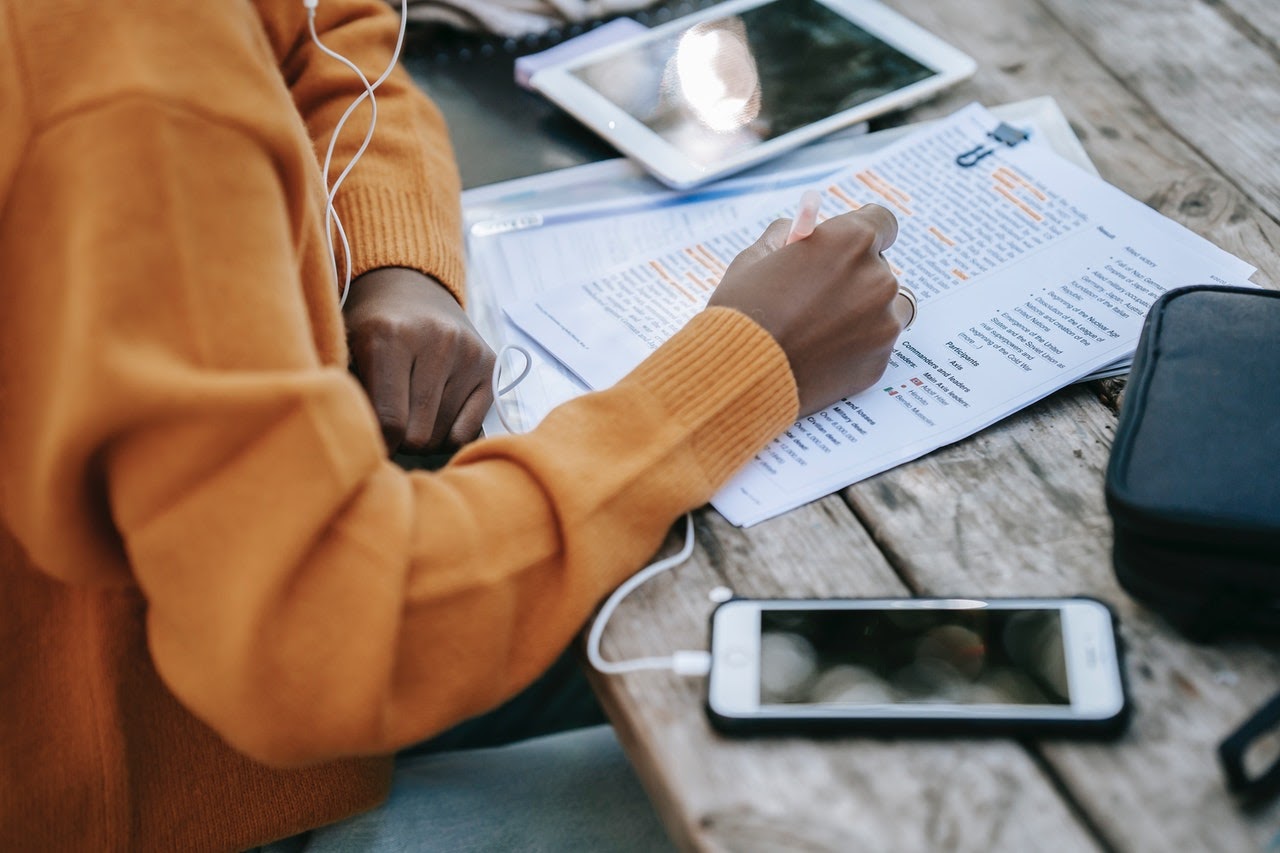 How to increase CTE education and training students?
Every student might not be aware of CTE, and its benefits. So, students should be exposed to it more. The more they are exposed, the more interested they would eventually be.
Stats say that many students don't opt for CTE due to lack of availability. So, every school has to come up with CTE courses.
What students should apply for CTE?
Career and technical education programs are available for almost all the educational levels of students. These tracks of CTE are for those students who are in middle school, high school, or secondary school.
So, those students who want to get real-world skill development training and in-depth learning can apply for CTE. Usually, it is high school students who apply for CTE to get depth learning ideas and all the real-world skills.
That's why you don't need to worry, whether you are in the middle, high, or senior secondary school, you can apply for the Career and technical education program. If you meet all the requirements above then you can apply for your better future in CTE.
How many CTE students are in America?
If you are talking about at least one CTE course then the data tells us that in the academic year of 2013-14, almost 7,502,727 secondary students took at least one CTE course.
In the year 2009, the average credit earned by a career and technical education program student was 3.6 points.
CTE is now serving more than 94 percent of the high school students across the US. In the same year of 2013-14, there were almost 3,948,554 post-secondary students who took part in CTE.
121,952 is the number of adults who took part in the CTE program, the same year. Many of the students enrolled in career and technical education programs opt for STEM (Science, Technology, Engineering, and Mathematics) related career options.
You can find all of this information and more, here: https://www2.ed.gov/datastory/cte/index.html
Why should students apply for the CTE program?
As the demand for skilled employees grows, it is important to get our students ready to meet the expectation of the industry.
CTE programs are the best way to get the skill and experience to meet the expectations of the industry. CTE data shows that the students who have completed at least one course in CTE are much more likely to graduate. CTE gives you higher graduation rates and fewer dropout rates. CTE students are more invested in learning than any other non-CTE student.
The average high school graduation rate of a CTE student is nearly 94% while those students who are not participating in the CTE program are less likely to graduate. The graduation rate of a non-CTE student is almost 80%.
Since the CTE program emphasizes the career readiness of their students, these CTE students possess the skill required. CTE increases the chance of getting a well-paid job for their students.
In today's time, there is an abundance of unskilled students graduating from colleges and high-schools. These students have no idea about their future and any plan ready for them. But the CTE program is career-focused.
Find more at https://www2.ed.gov/datastory/cte/index.html
CTE students with real-life skills and experience have the highest chance to get hired. It helps the student to get a good, stable career and do better than those students who are not taking CTE.
What areas of work can CTE schools prepare students for?
There are 16 CTE tracks in which a school can help students to prepare. These 16 career tracks are medical science, business, information technology, agricultural science, arts/visual technology and communications, hospitality & tourism, law, construction, government, logistics, human services, STEM areas, manufacturing, finance, training, and sales.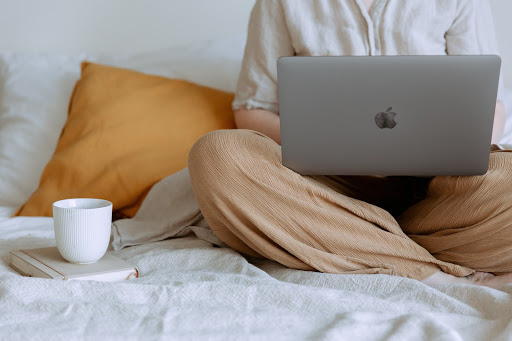 Medical science is one of the most popular CTE tracks for students right now. Students choose the health science track due to its high demand. There are yet not sufficient numbers of health specialists in the market. Health science is a golden opportunity for CTE students to get a high-paid job faster than ever. This CTE track is very important for the students. It shows that they don't need to go through a decade-long study of medical science to get ready to help others.
The business, finance, and sales track of CTE are the most versatile tracks. It is the most commonly-taught course in CTE. With the training and in-depth learning of business and management, these students get the taste of a business-oriented world. It's obvious that the business and management course is not as detailed as bachelor's or master's, but is still able to give an insight into the foundational knowledge on how to grow and scale one's business. This business curriculum has an entire career readiness syllabus which helps CTE students to catapult their careers from classroom to an office.
Information technology is the career of the future. This is the track of CTE which is related directly to the digital world. Those students who choose information technology as the CTE track will learn all the essentials to bring a business online. IT is the most lucrative and one of the high-demand jobs right now in the whole world. This career is becoming important and high demanding as the business around the globe is moving online.
Students enrolled in agricultural science in CTE will get a chance to learn about agriculture and how human life is sustained on earth. Agriculture is an enormous field and has a wide range of career opportunities. CTE students get the chance to learn these agricultural practices in-depth. After CTE, students have the option to choose indoor or outdoor agricultural work based on their interests.
Arts, visual training, and communication training in CTE focuses on the entertainment area of work. Audio engineering and lightning technology is an example of careers in the area. These skills are important in theatres, concerts, movies creation, and rallies.
Hospitality and tourism are a growing field in the market. CTE prepares its students for managing hotels, tourist breakfast, and other hospitalities. Florida, California, and Colorado are such states in which these CTE tracks are in high demand.
CTE students in Law and public safety areas are trained to get the real-world skills to operate in emergency situations and provide legal-based services. Law is a profitable career path. This career is an evergreen career with no seasons. CTE may not give a law degree but it surely gives the student first-hand experience in legal occupations, allowing him to start working in law offices.
CTE students of architecture and construction get the chance to study the design principles of structures. CTE will not give a degree to become an architect but surely helps students to get the real-world experience of this field of work. CTE gets the students a wide variety of architecture and construction job ideas. After graduating, this experience will guide them to choose the right career path in this domain.
CTE training in government & public administration helps the student to get used to the interaction between government and citizens and train to get the idea of how the government maintains order. In simple words, CTE teaches students about local governments and their functions like taxes, parks, and councils. This line of profession is a well-paid profession for any student.
Those students who are trained in the logistic track of CTE get real-world experience in moving and tracking inventory from point A to point B. The logistics industry requires someone all the time to track and manage it. Trucking, shipping, and storage are the CTE specialities in logistics. A tracking system is a good job for students and has a good income as well.
CTE schools also train their students in human services. This line of profession is to deal with the needs of the individuals. CTE students get the ideas of what a person needs in their life. This is the very emotional line of the profession. Unfortunately, this training of CTE is not going to give as high paid jobs as other CTE careers, here it is the satisfaction from helping others that accounts for a good portion of one's income.
STEM areas are rapidly growing areas and CTE trains their students to get accustomed to this area. STEM is a curriculum that is based on teaching the students through the four pillars of the scientific discipline, i.e., technology, science, mathematics and engineering. The approach taken here is interdisciplinary which means better scope for students who take STEM. STEM CTE training is unique as it not only teaches the students about the trade, but also gets them ready for real-world challenges.
How does CTE today meet the student's needs and interests?
The CTE program is helping students to get in-depth knowledge and in-hand experience in those areas where the demand for employees is high.
Students enrolled in CTE have a strong foundation in areas of their interest like IT, law, architecture, business, logistics, and others. This foundation is helpful for their future and their employability skills. Students are now looking for more such programs that give them real learning like CTE. After carefully examining the employability status of the past CTE students, we get an impressive result.
Among those 10th grade public students that were part of CTE 2002, almost 72 percent of them are employed full-time in 2014. For those students who were not part of CTE in 2002, their employability status is now at 67 percent.
As we have already discussed, CTE also helps the students to meet the expectation about graduation rates. Those who took the CTE program are much more likely to graduate from college.
CTE helps students to find a job right after the course completion. Not all courses like law, business, architecture, and logistics will help you to get your job right after the course. But there are some tracks in CTE like IT, STEM-related jobs, and some other agricultural indoor and outdoor jobs are available for those who just completed the program.
In CTE, those who find studying about different fields without any practical knowledge, a little boring, can easily get the best practical and in-depth real-world skills and experience. CTE follows the best teaching methodology to fulfil the demand of the students who are seeking to get a start for their careers.
To know more about CTE today's demands and interest, check out the source here: CTE Data Story.
How to advise CTE students?
When students get enrolled in a CTE program, they get a chance to explore and grasp a wide industry-oriented knowledge.
It is important to advise CTE students and tell them about the bigger picture. It is crucial to give them a basic idea from the beginning. Try to give the students all the information about the available options and how they can be achieved. After choosing the career option, it is important to give them a clear way of instruction that will help them understand the process to achieve that goal. Showing a detailed pathway will empower the students to take accountability and it also helps them to stay motivated in a long way.
Long story short, provide detailed instructions with examples so it is as simple as possible to visualize and follow up.
After the student knows the basic process to get their goal, it is now important for the teacher to closely monitor the technical competencies of their student. Getting a better idea about the technical competencies will help to guide the students on the right path.
What should be the learning preferences of a CTE student?
This is purely a decision of an individual who is participating in the CTE program. But if any student is getting a hard time finding a course to choose for the program then there is a good way to show them a learning preference for them. If the student is good in STEM subjects and scoring a good mark in these subjects then others, the best learning preference for this particular student should be:
STEM track of CTE;
Information technology track of CTE;
Arts, communication, and a visual technology track;
Architecture and construction track;
Government and public safety track.
Similarly, if the student is doing well in social services then the best possible learning preference for this student maybe
Human Services;
Hospitality;
Health services and so on.
All the learning preferences are just to give an idea of how one can choose the best learning preferences based on their interest and grades. The student should decide their learning preferences after analyzing and taking all the things like interest, grades, goals into consideration.
Comparison between CTE and non-CTE students?
There is a lot of data comparing a CTE student with non-CTE students.
There is data that says that the graduation rate of a CTE student is 92 percent while the graduation rate of a non-CTE student is less than that and is equal to just 80 percent.
If you look at the other data of employability then you will find that almost 74 percent of students are now full-time employees while those who didn't take any CTE courses have a lower percentage of employability status of just 67 percent. These comparison data are enough to give you an idea of how a CTE course will strengthen the chance of a better career for the students.
Conclusion
As we have seen, CTE will not only give you just certificates like other programs but also give you a taste of real-world applications.
All the courses in CTE are taught in such a way that you will get the best out of yourself and learn the most out of it. CTE is the guarantee for the future of your career and helps you to achieve your goals. If you are in a high school and want to excel and kick start your career then there is no place better than CTE.
The role of CTE is providing value to the students is undeniable. Infact, the data supports the statement as we now see more students excelling in their field and becoming employable. The demand in the market is also high for CTE educated people. Also, you are not bound to one trade if you want to be CTE approved. You can choose from sixteen different options and choose your own path to success.
So, which CTE course are you going to take? Comment below and let us know.