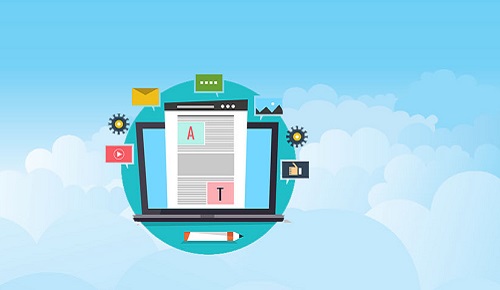 Feb 03, 2014
The State of Online Learning
The State of Online Learning
Online learning was once unheard of in the US. You would have been hard pressed to find any accredited online high schools, though distance learning has been around for many years. Today, it's evolving quickly, as more and more states realize the immense benefits that distance learning can offer students, and more parents realize that digital learning might be the best route for their children's educational future. Of course, the state of online learning varies across the nation. Some states have well-developed online high schools, while others are just now taking an interest.
Fulltime Online High Schools
Currently, there are not that many options for students in need of fulltime online high schools. Most states do not offer any type of fulltime learning. However, there are some exceptions to this. You will find that the following states do have fulltime accredited online high schools:
Alaska
Arizona
California
Colorado
Florida
Hawaii
Idaho
Kansas
Minnesota
Nevada
Ohio
Oklahoma
Oregon
Pennsylvania
South Carolina
Texas
Utah
Washington
Wisconsin
Wyoming
Of course, even these programs vary considerably and not all of them are available to every student in the state. For instance, Utah has two fulltime charter schools and more on the way, while Washington has 15 statewide programs and 20 single-district programs, and some of their online accredited high schools have been in operation for a very long time. Red Comet is an accredited online high school in Washington that has been serving students for more than a decade.
Supplemental Online High Schools
While fulltime online high schools might not be as widespread as they could be, you'll find that most states offer at least some options in the realm of supplemental online high schools. In fact, it's easier to list the states that do not have some sort of supplemental program in place. The following states have either no supplemental accredited online high school courses or they are available to a very limited number of students:
The following states have limited schools that are available to some students, but not most:
Alaska
Arkansas
California
Colorado
Connecticut
Illinois
Indiana
Iowa
Kentucky
Maine
Maryland
Massachusetts
Michigan
Nebraska
New Jersey
New Mexico
Ohio
Oklahoma
Oregon
Pennsylvania
Rhode Island
Tennessee
Texas
Vermont
Virginia
Washington
West Virginia
Wisconsin
Wyoming
As a note, many states with limited supplemental online high schools do have fulltime accredited online high schools, though not all do.
The Rise of State Virtual Schools
One of the growing trends in online learning is the growth and spread of state virtual schools. Quite a few states have a state virtual school, including:
Georgia
Alabama
Mississippi
Louisiana
Texas
New Mexico
Colorado
Utah
Idaho
Montana
North Dakota
South Dakota
Iowa
Missouri
Arkansas
Illinois
Connecticut
Michigan
Wisconsin
Kentucky
Tennessee
South Carolina
North Carolina
Maryland
Florida
West Virginia
Virginia
Only a handful of states have no state-led initiatives at all. States without a state virtual school or state-led initiative include Maine, New York, Pennsylvania, Oklahoma, Arizona, Nevada and Indiana. Parents and teachers should expect this number to dwindle as the benefits of accredited high schools online become more apparent.