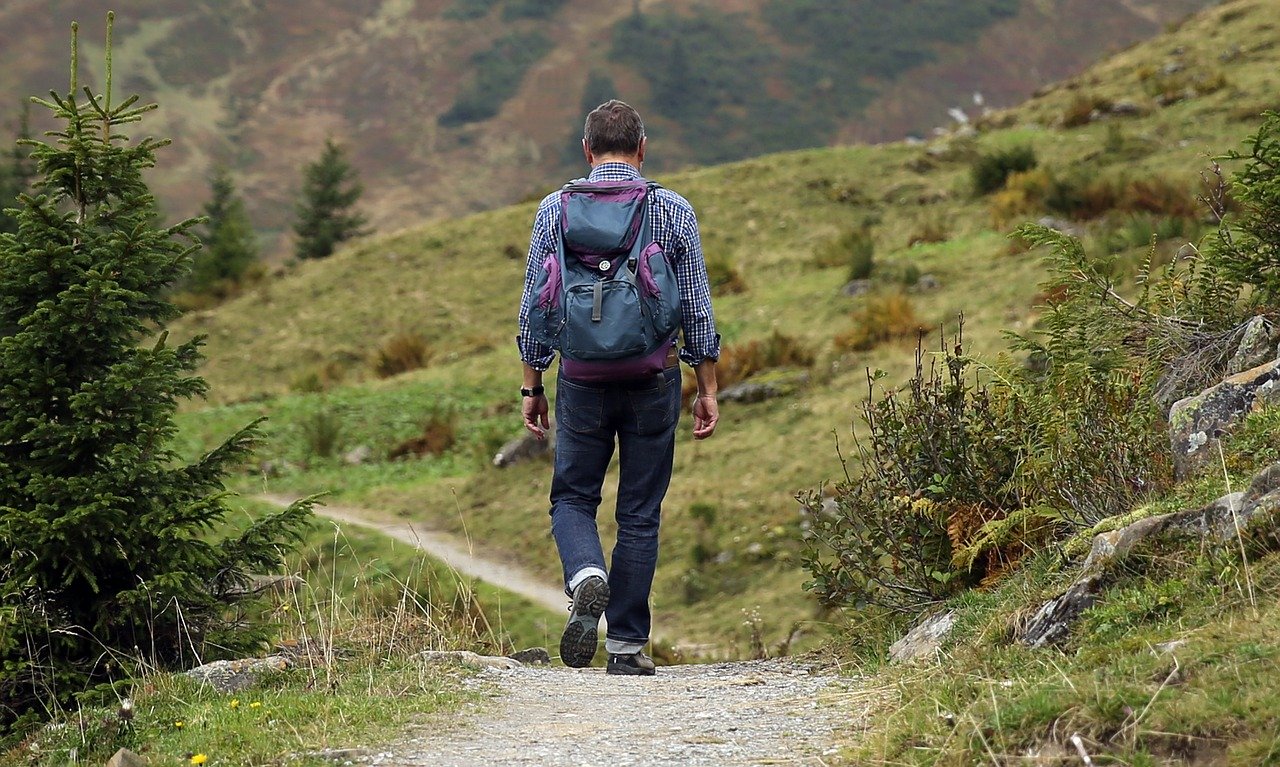 04
Nov
2020
The Complete Guide To Credit Recovery Programs
Students' success depends on multiple factors, including their capacity to learn, their learning environment, and social-economic factors. It also means that not every student can complete the subjects at will. Consequently, this can lead to a backlog for students and make them fall behind others — hampering their careers in process.
Credit recovery is a way to overcome temporary obstacles and failures. The credit recovery programs help students who cannot complete their courses due to social problems, financial issues, boredom, health difficulties, or other potential roadblocks. By undertaking the credit recovery programs, the students can find confidence and tackle career options.
According to the U.S Department of Education 2017, on average, 84 percent of students graduated in the school year 2015-2016 year. But what about the rest? The 16% of students not finishing their education?
Credit recovery programs enable them to retake courses and help them to continue to graduate.
In this article, we will explore credit recovery in detail.
Let's start by defining credit recovery.
What is Credit Recovery?
Credit Recovery is the method of recovering credits for the subjects or class that the students failed. It is an educational strategy that is mainly targeted but not limited to High School. By taking part in the credit recovery programs, the students can earn their credit back by completing the course requirements.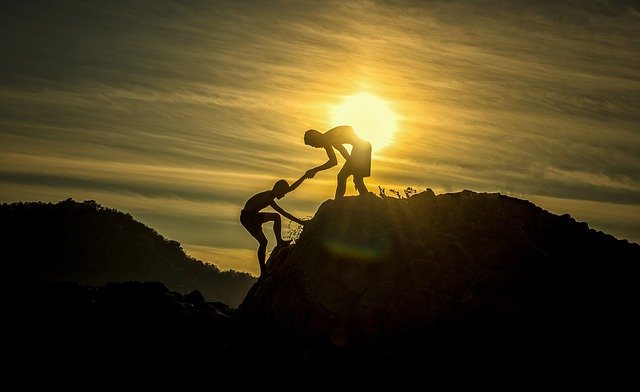 The beneficiaries of the programs include the students, parents, and the school. By providing credit recovery programs, schools enable students to graduate and improve student success rates. On the other hand, parents love the idea of credit recovery as they want their children to succeed.
These programs are offered online and offline to ensure that credit recovery programs are as accessible. The online mode provides an excellent opportunity to learn scheduling timetable by blending school and other non-school activities. This also helps students take courses at their own pace and from anywhere – home, grandpa's old sofa, or an adventurous trip to their favorite place.
The offline mode follows a more traditional approach by sticking to a schedule but does offer the flexibility required to work towards the student's success.
Credit recovery enables students to stay on their learning course and eventually graduate. It acts as a bridge which allows students to keep motivated towards their career.
Key Statistics About Credit Recovery Schools
To better understand credit recovery programs, we need to understand the schools that provide them. To do so, the survey done by the U.S. Education Department examined four key parameters of a school. They are as below:
School Size: The school size can be used to categorize them in:

Small schools: less than 500 students in total.
Medium schools: from 500-1199 students.
Large schools: more than 1200 students.

School locale: The locale is divided into city school, suburban/town schools, and rural schools
School poverty: This is an important parameter where it is categorized into low-poverty schools, mid-low poverty schools, medium-poverty schools, mid-high poverty schools, and high-poverty schools. The line between school poverty levels is being drawn by a number of students eligible for FRPL – Free or Reduced Price Lunch.

Low-poverty is less than 25.0 %;
Mid-low poverty is 25.1 to 50.0 %;
Mid-high poverty is 50.1 to 75.0 %; and
High-poverty is more than 75.0 %.

Graduation rate: This parameter looks at the graduation rates of the school and can be categorized into:

High-graduation rate: 90% or above;
Medium-graduation rate: 68 to 89%;
Low-graduation rate: 67%.
What are the key findings?
The number of programs
Well, the most striking thing is that not all schools provide credit recovery courses for students. Only 89% of schools did provide one or more credit recovery courses. This leaves another 11% of schools (2,640 of high schools only) with no credit recovery option. For students of these schools, it is best to start looking for credit recovery alternatives in advance. This will make sure they have the right provider when the need arises. They can opt for virtual labs or online classes that can be taken from anywhere.
Counterintuitive patterns in the program settings
Another striking and somehow counterintuitive thing found in the survey is that the schools that saw high-graduation rates are more likely to offer students credit recovery programs than schools with low graduation rates. Similar patterns can be seen which are categorized as high-poverty schools offering fewer credit recovery courses compared to low-poverty schools, where credit recovery is much more common.
Blended, online or old-school?
According to the survey, 71% of the schools offer credit recovery programs online. The blended model is used by 46% of schools, where online tools are used in conjunction with an in-person facilitator. Lastly, 42% uses the traditional classroom for credit recovery programs.
To summarize, you can check out the chart below, which lists credit recovery courses' availability on different factors.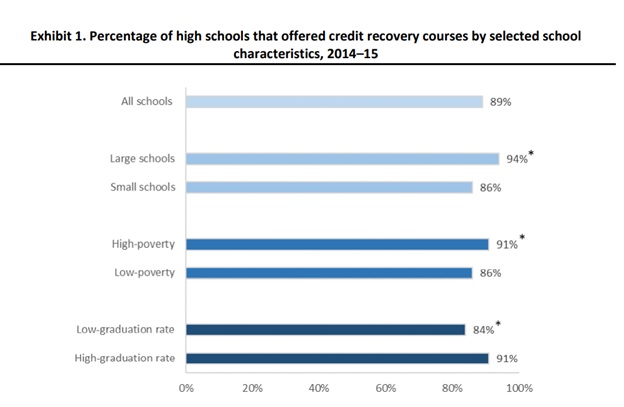 Source: ed.gov
If you are interested in learning more about how schools handle credit recovery programs, check out the survey here.
To sum things up, credit recovery is a program offered by an educational institution to help students after they fail their exam, to recover credits, they need to continue their study and eventually graduate. Credit recovery plays an important role in both students' lives and their environment due to the splash effects of higher achieved education. Credit recovery is provided by 89% of high schools. In contrast, schools belonging to higher poverty score categories or lower graduation rates are both less likely to provide such a program, therefore enhancing the vulnerability to failure.
The key to students' success through credit recovery programs is to make interventions early for students that need help. This way, the institution can create personalized content or try to steer the student in the right direction by providing the necessary guidance.
Benefits of Credit Recovery Programs
There are many benefits to credit recovery programs, and these benefits differ based on how they are carried out. Let's take a look at some most important benefits of credit recovery programs.
One of the most obvious benefits for students is that they can often learn at their own pace, should they choose an online program, and master the concepts before moving to other classes. As mentioned earlier, the credit recovery programs can be taken online, in a blended format (online + instructor) or in a traditional way — this means that the students can benefit from the arrangement the way they need to. For instance, if the credit recovery program is online, the student can manage their own schedule and have the freedom to work on it from anywhere.
The instructors at the credit recovery programs also play a crucial role in student's success. They are yet another great benefit for students struggling with their standard schooling procedure. These instructors are specialized in teaching students who have not been able to succeed in their previous attempts at the subject. They understand what's missing and try to solve the student's problem creatively. The lessons created by them are personalized and are taught with heightened attention.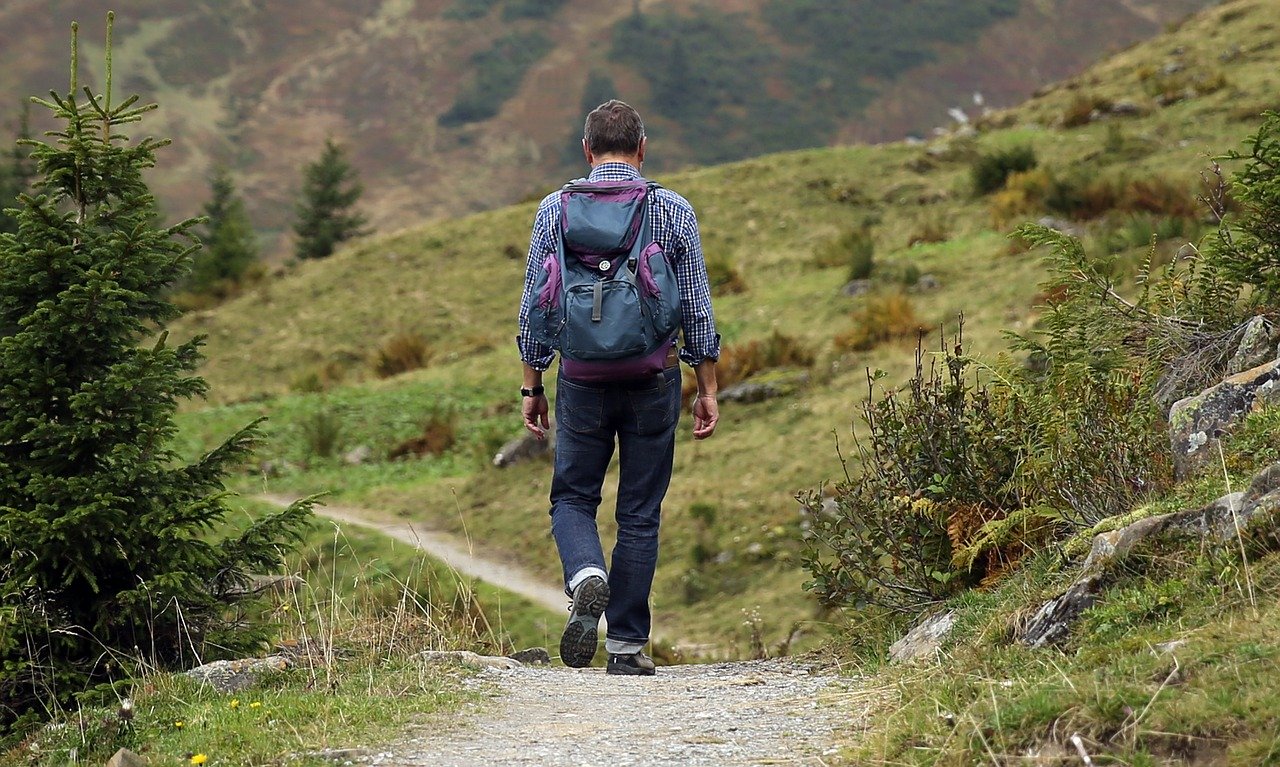 Credit recovery programs are also beneficial for students as they prepare to discover alternative educational paths.
Students can meet with other like-minded learners who are eager to share their passion for learning the subject. Many students can also enjoy the alternative approach as they do not fit in the traditional teaching approach.
Credit Recovery Options
There are multiple options when it comes to credit recovery. Students have a variety of alternatives. Among aspects of the credit recovery, you will want to consider:
Format,

In-person courses
Blended-format
Online

Institution providing the education directly (by themselves),
Potential partners of education institutions providing education (third party providers),
Institutions' accreditations,
Price,
Availability of the course you need,
School's credibility (you can check its reviews or its graduation rates and more),
Non-profit vs. for-profit organization,
And more.
Credit Recovery Online Partners
There are dedicated institutions in every state helping students get through their stressful time of failing without a scratch on their CV. Some of these then partner with schools across the country as the preferred partner.
Take for instance, Study.com. It provides online credit recovery courses for high school students and offers courses that range from History to Math. Another significant online institution is RedComet, as it also offers online courses for credit approvals, and OSPI approves them, as they meet 24-credit graduation requirements. This means that they can provide online courses in multi districts. The student performance for their online courses is excellent as over 96% of the students complete the course, and 99% pass the course. Red Comet partners with more than 400 schools reaching students in every corner of the country, and offers a total of 175 courses.
Credit Recovery Programs Duration
The duration of the credit recovery program/course depends on the course you are retaking. So, if you are taking a one-semester course, then it can typically last four weeks. If it is a two-semester course, it typically takes eight weeks.
However, most of the credit recovery programs are flexible as they give students the ability to plan their schedule.
Credit Recovery Programs Models
Right now, schools and independent course providers are working towards providing high-quality credit recovery programs. However, there is no single model for the programs. The schools and institutions are free to instrument new models for delivering the programs in their local area or online.
In this section, we will take a look at the five credit recovery program models.
1. Independent Learning
The independent learning model is aimed at students who cannot go through the traditional school day due to health concerns or work obligations. That's why students are offered online courses so that they can go through the course when they have the time. The self-learning process is much more fitting for those students as a strict routine does not burden them. The institute or the district can allocate more or better resources for them so that they can succeed through this model.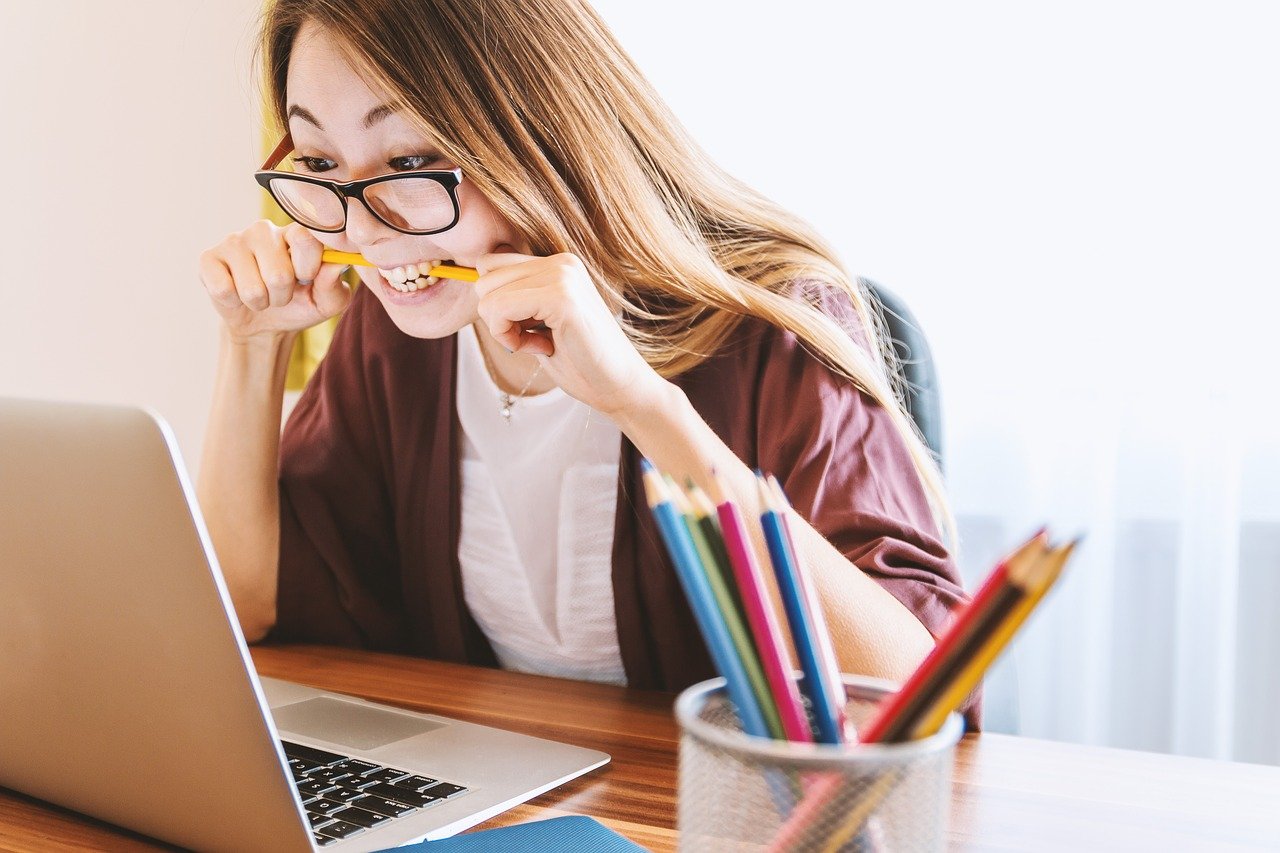 Pacific Charter Institute is one of the institutes that are using this independent study to empower students in K-12 grade. They managed to improve the graduation rate by 22% using their approach for the 2016-2017 school year.
2. Online Courses Through Virtual Academy
Even though online courses are covered in the previous model, these schools are taking a step further to make credit recovery through online learning a fulfilling experience. They offer classes through virtual academy which makes the whole process a much better experience for all interested parties. This way, they can allocate resources to the cause and ensure that everything is running according to the plan. The students also get a dedicated platform where they can explore their alternatives when it comes to credit recovery programs.
In other words, virtual academies are an online environment that is laser-focused on students. Not only on his curriculum, but also on his learning experience, his environment and personalized learning plan. It is a higher (and supposedly more expensive) version of a classical online school.
3. Early Intervention
Credit Recovery programs are mainly aimed at high school students to fulfill their need to graduate. However, many schools have started taking credit recovery by providing an early option for middle school students. These students can make the most out of the option by trying the online or blended approach. This also addresses the students that do not like traditional classroom approaches to learning.
One of the schools providing this model is Northbridge Middle School by providing online courses. Check it out.
4. Learning In A Structured Way But Without School
Not everyone likes the school environment and that's why schools are now providing a way to make learning outside school. For this to happen, the schools need to provide credit recovery programs with teachers' help to facilitate learning like schools, but not within the school. It can be taken after school hours, providing a flexible learning path for the student.
Dover High School (DHS) in Delaware is one of the institutes that provides this type of flexible learning where they give students the option to do alternative learning after school hours. Check it out.
5. Adult Learner's Need
Credit recovery programs can also be utilized by adults who have already completed their graduation to align themselves with the current market. They can learn new skills to help them in their post-graduation or simply help revisit old learning.
How to succeed in Credit Recovery Programs
Now that we have covered a good deal about credit recovery statistics, duration, options and models, it is now time for us to share some tips for students and parents to succeed in these programs.
Let's get started.
1. Take full benefit from teachers
As most of the credit recovery programs are online, students sometimes confuse self-learning with isolation. That means they are not open to interaction and do not know or do not have the will to take help from teachers. As a student or parent, you should know that online is not about isolation study, but using the technology to self-learn in a personalized manner. That's why you should always take the help of the instructor when needed. They can make lessons digestible to you and ensure that your doubts are cleared, and feedback is provided.
You can also connect with fellow students and discuss topics with them for better understanding.
2. Keep an open mind
Failure is part of the journey. If you have failed and are taking the credit recovery program, you should keep an open mind. It is easy to get confused with the format or the approach, but that's where you can explore your learning needs and get personalized support from schools or teachers. Parents should help students to get accustomed to the retake and convey them the benefits of re-taking the course. Some students are also simply not suitable for traditional classrooms, and they may find that they can learn better online.
3. Attendance
To succeed, you also need to be consistent. Even if a course is tagged as self-learning, it provides online classes in a timely manner. As a student, you should not miss your classes as they provide you with your learning foundation. Also, studies show that students who tend to miss their credit recovery classes do not fare well in it.
4. Organization
Every course has its commitments and credit recovery programs are not different. To succeed, you need to stay organized. To do so, note due dates in the calendar, set daily goals, and study often, stay consistent.
5. One at a time
You are free to take more than one course at a time, but, in general, it is not advised to take more than one course per semester. This will help you keep the focus on your current subjects and the credit recovery program as well.
School's Perspective and How They Should Prepare Credit Recovery Programs
Until now, we explored credit recovery programs from students'/parents' perspectives. This section will look at how schools should approach credit recovery planning to ensure that it meets students' requirements and provides value through it.
Schools' program can be divided into three stages:
The Implementation Phase
The Keep It Going Phase
The Management Aspect
The Implementation Phase
In this phase, the schools need to ask some very basic questions about the credit recovery program they will implement. The three core questions that they should ask include the following:
Which students can take the credit recovery courses/program?

The schools can set the criteria based on multiple aspects, including unit recovery, student's request, school's data. They can also set criteria by taking the input from guidance or teacher. Here, the goal is to set the criteria in such a way that the students don't feel the burden to overcome too many obstacles to enroll.

Which medium/method to be used for the program?

There are various alternatives schools can opt to provide the program to their eligible students. They can provide the courses/programs in summer break or during the school day. In fact, some courses can also be set to be done after the school day or during the weekend. Moreover, schools can also explore options of hosting the class on weekends or through online platforms.

What are content expectations?

Setting expectations right is a critical point, as there is nothing worse than a disappointed audience. Setting your expectations too high or into a different way than your audience was originally expected can ruin your reputation – as keeps happening in every industry even with major companies till today. Recent example could be a gaming company Activision Blizzard that set such unrealistically high expectations for their game Warcraft 3: Reforged, that they were but to fail, and fail big time. Game wasn't bad, but since it didn't meet the high level promised by the company, it was rated as one of the worst games in history.
Set your expectations not only about quality, but also availability, accreditation (do you have some? Is some accreditation soon to expire?, etc.) staffing, courses and their quality, course material, price, and key figures as well.
Keep it Going Phase
With the credit recovery program set and available to students, schools should now focus on ensuring that the program stays on track. That's why they should follow best practices by asking these questions.
How will students navigate the program with ease?

Schools should know that not all students are the same, and that's why they need pointers to make it as accessible as possible. To do so, they need to ensure that students can ask for help anytime they want through the communication option available to them. They should also be able to properly log in and log out of the program whenever they want without feeling overwhelmed. Lastly, they should be able to access course content and assignments easily through proper navigation.

How can teachers keep up with a student's progress?

Students are just one aspect of the credit recovery program. Teachers are also a critical part, and the program should ensure that the teachers have proper means to track students' progress and help them achieve their goals. That's why the program should have a way to do meetings and 1-to-1 tutoring sessions. The platform should be able to give parents to attend meetings. Lastly, the program should enable teachers to keep an eagle eye view on all the student's progress.
The Management Aspect
The last thing that the school needs to care about is the management of the course. It is important to understand the credit recovery's goal and ensure that effort should be made to achieve a high success rate. To do so, they need to take care of multiple aspects, including.
Instructional issues
Educator meeting schedules
Student engagement and attendance
Remediation strategies
Using reporting best practices
The Debate Around Credit Recovery: Myths And Misconceptions
Credit recovery is not free from debate. As of now, it is a way for students to graduate, especially if they are struggling with the course content. But, is it effective? Well, most critics are concerned that credit recovery doesn't achieve its goal as it should.
In this section, we will take a look at the debate surrounding credit recovery and see how plausible they stand in the current economic and social environment.
Credit Recovery Programs Are Only To Improve Graduation Rates
Most critics say that credit recovery programs lower the education bar as their sole purpose is to improve the graduation rates and fast-track students to graduation.
But is it the case?
Credit recovery is to improve knowledge for students that are not benefited from traditional course-work or classes.
It is obvious to see higher graduation rates given the nature of the program. But the same nature of the program dictates to bring the best out of the students by first trying to understand the topics that the students already understand or have a good grasp of.
Once this is done, schools understand the students' problems and pain-points and then cover the topics that they are not comfortable with. These customized efforts naturally result in higher graduation rates. In short, it shouldn't be seen as a way only to improve the graduation rate, but to give students a second chance to explore the material and learn what they missed the first time.
Credit Recovery Programs Are Easy
There is another debate that credit recovery programs are not challenging. The critics' concerns are around the dilution of the course work.
However, this doesn't seem to be an issue.
These programs are aimed to provide personalized learning to meet the student's needs, rather than trying to be easy or hard. Some students might find the personalized course hard and some easy — depending on their learning capacity and expectations.
Furthermore, credit recovery programs are also for gifted students. Not everyone fits in the traditional learning method used in classrooms. This is where the programs come in — providing a personalized and challenging learning experience for the gifted kids.
Credit Recovery Programs Are Not Aligned With Coursework
Another misconception regarding these programs is that they are not aligned with coursework. That's partially true and that can be because of how credit recovery programs work. The main goal is to empower students and give them the right learning experience by understanding their struggles. This means creating coursework that is different from the curriculum.
Also, credit recovery programs depend on different methods of delivery. For instance, most of these programs are done online or online and face-to-face learning — which is different from the traditional approach.
The programs can also be seen as a way to enhance the learning experience in addition to the traditional courseware.
Schools Fail To Do Adequate Quality Control
Critics are also not happy about how schools perform quality control around credit recovery programs. This can change partially because credit recovery programs are either completely online or blended with face-to-face learning. The use of third-party solutions to deliver content is also a concern.
However, all of these problems are managed with the improvement in technology. The platforms are capable of providing quality control surrounding personalized learning and ensure that integrity is maintained throughout the course.
Conclusion
Credit recovery is a huge topic! After all, it gives students the ability to recover credits towards their graduation. It is important to understand that everyone deserves a better future, and the credit recovery strategy can help those students in need to achieve it.
However, credit recovery is not limited to recovering credits, but it also serves as a way to learn new things or provide customized learning for gifted or special students. It is also a good option for students who do not have time to attend normal schooling and indulge in self-learning through online courses.
Critics of credit recovery often argue that it is a sub-standard approach. But, in truth, it is providing the students a way to relearn or retake the courses in a customized way.
Credit Recovery Frequently Asked Questions (FAQs)
This section will quickly look at some of the frequently asked questions that you can have regarding credit recovery programs.
What is a Credit Recovery program?
As defined by HSS, the Credit Recovery program is a way to recover credits for students that previously are not able to succeed at a particular course. This approach puts students in a better position as they can complete the course by retaking it — in a personalized manner — and continue their path to graduation.
Is credit recovery hard?
Credit recovery programs, in general, are not hard nor easy, but personalized. They are customized and personalized based on the students' needs and capacity. This means that students might not have to go through the rigorous coursework presented in the traditional course. However, students' learning capacities determine if they will find the class hard or easy.
How does credit recovery affect GPA?
The motive of credit recovery is to provide students a way to recover credit so that they can graduate. This means that credit recovery, in no way, affects the student's grade point average (GPA).