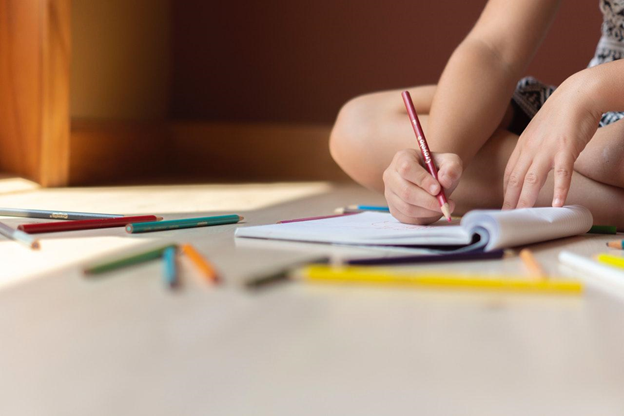 Jul 05, 2021
The Best Online Grade Schools For Primary Education
A Grade School, also known as Elementary School or Primary School is a school for children between ages four to eleven. Typically, a grade school is meant for students through grades k-5, or in some states, k-8. Grade Schools typically come before middle school or junior high school.
Talking of the requirements, a child must be five years old to be eligible to enroll in a grade school. Prior to grade school, a child attends a preschool. A preschool accepts children of age 2.5 and above. Often, grade schools are confused with preschools but they differ in terms of curriculum and purpose. A preschool is meant to help children between ages 3-4 develop. On the other hand, grade schools are the stepping stone for their formal education.
How does Online Grade School Work?
Like the upper educational levels, grade schools come in various different packages. Students may choose to attend online public grade schools or online private grade schools.
The online setting lets students explore opportunities that would not have been possible within the boundaries of traditional schools. And as grade school lays the foundation for a child's overall education, parents turn to online grade schools.
The one-on-one interaction with teachers, as well as computerized, animated resources let children learn in an interactive way. Also, parents get the chance to customize lessons, thus ensuring academic enrichment as well as remedial help.
Often online grade schools take the help of various Learning Management System (LMS) platforms. This ensures that students get a personalized learning experience, and parents can track their progress through lessons as well.
Also, a lot of online grade schools offer self-paced learning to students. Thus, students have the freedom to spend more time learning difficult subjects and quickly progress through easier ones. Parents often choose online elementary schools as they adhere to the state or federal education standards, offer flexibility and vast resources.
What Curriculum does Online Grade School follow?
The curriculum covered in all the accredited online private and public grade Schools adheres to the state's policies. These schools cover all the core subject areas and concepts. However, students have a great deal of flexibility in terms of delivery methods and topics. The common grade-wise curriculum that most of the online elementary schools follow includes:
Kindergarten
The kindergarten curriculum focuses on building the basic learning blocks that will lay a strong foundation for a child's overall education. The concepts covered are entirely basic and fundamental, giving students the chance to learn in a fun way. A typical kindergarten curriculum includes language art skills, math, science, and social studies.
The language arts curriculum focuses on making a child's reading and writing skills more structured. Students get to learn about basic punctuation, sentence structure, and the use of words from day-to-day conversations. Also, they get an introduction of nouns, prepositions, and use of interrogatory words, like 'what', 'when', 'how' etc.
The online kindergarten math curriculum includes counting by ones and tens, identifying shapes, and other concepts. Instructors explain the concepts of addition and subtraction as "putting together and adding to" and "taking apart and taking from". All these concepts are taught according to the Common Core State Math Standards.
The major focus of the online kindergarten curriculum is on building up math, literacy, and socialization skills. However, students get to learn basic science and social studies skills as well.
First Grade
The first grade lets students advance their math and literacy skills. Also, they continue to learn about various scientific concepts and social studies. The language art skill curriculum focuses on expanding vocabulary, answering questions in writing, etc.
The first-grade math curriculum includes counting by fives and tens, measuring, ordering and comparing, etc. Students also learn about creating two-dimensional shapes, working with halves, quarters, and wholes.
The science curriculum for the first graders includes life science, states of matter earth, and space science. Moreover, students get to expand their general science knowledge with topics like different animal habitats, parts, and functions of plants, etc.
On the other hand, the first-grade social studies curriculum includes topics like maps, cultures, economics, state and community helpers.
Second Grade
The second-grade curriculum focuses on concepts that build a student's critical thinking skills. The curriculum includes science, math, language arts, and social studies. The language arts curriculum covers concepts like decoding two-syllable words, prefixes, and suffixes, understanding glossaries, etc.
On the other hand, the math topics include solving word problems, reading analog clocks, and partitioning shapes into halves, thirds, and fourths.
The science curriculum for second grade includes topics like Energy, force and motion, space, changes in matter. Moreover, the social studies curriculum for second grade includes human needs, work in society, national identity, etc.
Third Grade
The third-grade curriculum capitalizes on improved writing and reading skills. Moreover, students get to explore the core subject areas with more depth and complexity. The core subjects include math, science, language arts, and social studies.
The language art skills for third graders include comparing themes, plots, and settings of stories, drawing connections within the text, etc. Furthermore, there are topics like describing events, correcting words, writing opinions, and reading multisyllabic words.
The third-grade math curriculum includes fractions, solving two-step word problems, identifying math patterns, and using graphs and rulers. The science topics include various ecosystems, properties of matter, the life cycle of plants and animals, and the solar system.
The social studies curriculum for third-graders is relatively vast. Students learn about the 50 states and their capitals, how to read maps, and the differences between rural, suburban and urban regions. Moreover, they read about the Native American Communities, the history of migration, and other economic concepts.
Fourth Grade
The fourth-grade curriculum focuses on developing math fact fluency among students. Also, it builds in higher problem-solving skills and promotes higher levels of reading comprehension. Like the preceding grades, the fourth-grade curriculum also focuses on a set of core subject areas. These subjects include math, science, language arts, and social studies.
The language art skills curriculum for fourth-graders covers a vast multitude of topics, focused on enhancing reading and writing skills. The topics generally include producing narrative pieces, summarizing a text, and decoding multi-syllable and irregular words.
On the other hand, the math curriculum includes converting measurements, classifying and analyzing geometrical shapes, etc. Animal adaptations, force, and motion, phases of the moon make for most of the science curriculum. For social studies, fourth graders learn about the geography of different locations and the culture of different regions.
Fifth Grade
The fifth-grade curriculum consists of all the elements that prepare elementary schoolers for the challenges of middle school. The language art skill curriculum includes participating in group discussions, understanding similes, and metaphors, etc. Moreover, students learn to use quotes to back up assertions, follow appropriate grammatical rules and analyze different texts.
As part of the math curriculum, fifth-graders learn to multiply and divide fractions, measure volume, plotting graphs on the coordinate plane. The science curriculum includes plants and animal cells, the periodic table, and plate tectonics. Fifth-graders read about the westward expansion, European exploration, and the American Revolution, as part of the social studies curriculum.
What characteristics should you seek in an online primary school?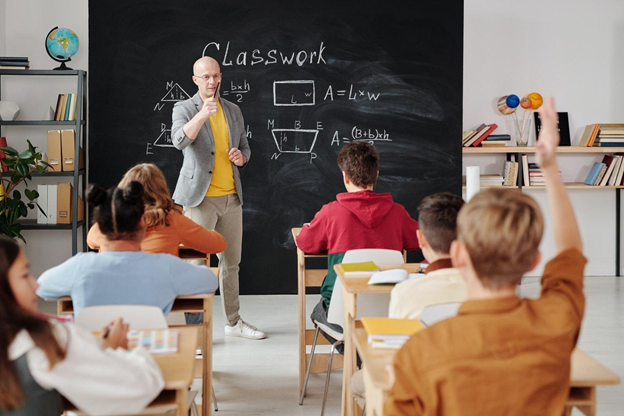 With so many online primary schools to select from, it's important to research each one completely for its curriculum, resources, materials, and academic teaching before enrolling. However, determining your needs is the first step in finding the right "online primary school." Consider what your expectations are for your child's virtual grade school experience. Making a list of what you want it to have and what you don't can make your search much easier.
Also, parents should consider researching the kind of programs the online grade school has to offer. Yet, there are certain other sets of factors and criteria that affect the overall quality of education the online elementary school will provide. Parents should review the below-mentioned pointers to find an ideal online elementary school.
The School's Accreditation
What accreditation does the online primary school you've chosen have? Is it an accredited or non-accredited institution? Accreditation is a vital criterion for determining the grade school's educational excellence. While distant learning platforms are sometimes seen as "less than" their traditional brick-and-mortar equivalents, gaining accreditation will undoubtedly increase the virtual grade school's worth. AdvancED, a nonprofit organisation, has recognised a number of online grade schools.
Affordability
Individuals have different reasons for finding an online grade school program inexpensive. Examining the tuition costs, payment options, additional fees, and discounts, on the other hand, is a good idea. Furthermore, for resources and materials, most institutions charge shipping costs as well as relevant taxes. Field trips will be charged to parents on a case-by-case basis. Pre-enrollment registration fees are also charged by some schools. These registration costs apply to both full-time and part-time students.
Well-qualified teachers
Teachers play a great role in laying the educational foundation for grade-schoolers. In the case of online grade schools, the teachers carry state certification. However, for most of the teachers in charter and private online grade schools, certification is not necessary. So, it is necessary to conduct a check on the online school teacher's qualifications. Get a check on their degree, do they hold a master's or bachelor's degree in elementary education? If not that, then do they hold a degree in any subject with a background in education? How much experience do they carry? And, do they actively participate in professional development? Understanding the teacher's qualification is crucial before deciding on an online grade school for your child.
What are the best online Grade school programs in 2021?
The K12 academy combines an engaging, interactive curriculum along with online sessions and activities for grade schoolers. Students get to learn under the guidance of a supportive school community. The K12 powered schools give students exposure to extracurricular clubs and activities by connecting to each other. Moreover, stride K12 has over 50 national online clubs, letting grade-schoolers engage and learn with their peers.
Talking of the curriculum, the K12 powered online grade schools offer a solid foundation in the core subjects. Furthermore, students may also choose courses in music, arts and world languages. The full-time annual fee for grade-schoolers in the Keystone School (K12 powered school) starts around $2000.
To enroll, the parent has to create a parent portal account and provide basic information. After that, they can choose a school from a list of different K12 powered schools and answer admissions questions. For the last step, parents will have to submit the required documents.
ABCMouse is an online learning tool that provides educational resources and material for kids through ages 2 and 8. The platform features more than 10,000 activities and offers a step-by-step curriculum designed by well-qualified teachers.
The platform consists of ten levels of activities, based on age appropriateness and difficulty. While level one is ideal for 2-year-olds, level 10 is suitable for 8-year-old kids.
All the activities on ABCMouse cover concepts of math, reading, social studies, science, and health. Each of the levels has specific goals under each subject area. These goals might include recognizing sound, colors, and counting numbers. The cost is around $9.95 for a month, but parents can avail discounts for paying upfront.
The online grade curriculum at the Connections Academy helps young minds acquire study skills and develop a love of learning. The curriculum focuses on building fundamentals in the core subjects—math, science, reading, writing, and social studies. The platform provides course content in print, supplemented with online content.
Not only that—the educational platform also the online elementary gifted and talented program. This program is available for students who qualify, beginning in third grade. However, younger students can also qualify and advance their learning pace to a higher grade level.
Talking of the costs, Connections Academy is tuition-free, like online public elementary schools. The only costs are for the optional field trips and for the standard school supplies.
Time 4 Learning offers an elementary curriculum that is suitable for homeschool, summer study, afterschool, and skill-building. The program consists of various grade levels and covers core subjects like math, language arts, social studies, and science.
Apart from the core subjects, Time 4 Learning also offers foreign language courses for elementary schoolers. However, these courses require additional fees. What sets Time 4 Learning's grade school program apart from others is, it is customizable. Parents get the freedom to mix, match and merge different grade homeschool programs and educational resources.
The tuition fee is just $19.95 monthly for grades PreK through 8th. Parents can opt for Time 4 Learning's elementary school program either full-time or as a supplement. Also, the lesson plans are printable, and parents get support through the online parental forum.
The Laurel Springs School is an online private school with an exceptional curriculum for elementary schoolers. The school focuses on nurturing a child's learning journey with well-qualified and caring teachers. The program at the online grade school encourages exploration, fosters positive learning experiences, and focuses on emotional growth.
The curriculum for grade school students at Laurel Springs includes English, Maths, Science, History, and World Language. The school emphasizes the importance of touch, listen, talk and move while learning at an early age. Thus, the combination of curriculum and teacher guidance nurtures young minds and helps them manifest an early love for learning.
The program comes with a flexible schedule and uses the asynchronous learning model. Also, Laurel Springs suggests a schedule for students that acts as a guide for when the assignments and coursework should be completed. Moreover, students from kindergarten through grades K2 get to learn Chinese, Spanish or French in online courses.
Talking of the tuition costs, it is $425 and $625 respectively for a semester and full-year courses for grades K-2. Also, the Physical Education course costs around $160 and $320 for a semester and full-year courses.
For grades 3-5, the tuition fee is $685 and $935 for a single course semester and a single course full year. For Physical Education and health, it is $200 and $400 per course respectively for a semester and a full year.
Conclusion
The online learning scenario has seen rapid growth since the last decade. Parents are now considering online educational platforms over traditional ones. And what would be better than starting off as early as in kindergarten?
Enrolling in an online grade school provides the nurture and care a child needs as part of their early education. While some online grade schools have adopted the blended learning method, others are asynchronous and completely online. However, students can always access resources and get instructional help in the online learning system.
Most of the private and public online elementary schools have designed their curriculum in accordance with the state's guidelines. The grade school core subject generally includes math, science, social studies, and language art skills. However, some schools also provide World Language courses as early as in grade 2.
There are many factors that parents need to consider before enrolling their child in an online grade school. Some of these factors are— affordability, qualification of teachers, and accreditation. Also, before getting your child enrolled, try getting information about the LMS system the school uses.
To make the daunting task easier, we have included a list of the 5 best online grade schools, along with their tuition costs and upsides. So, which grade school has you selected for your child? Comment down and let us know.