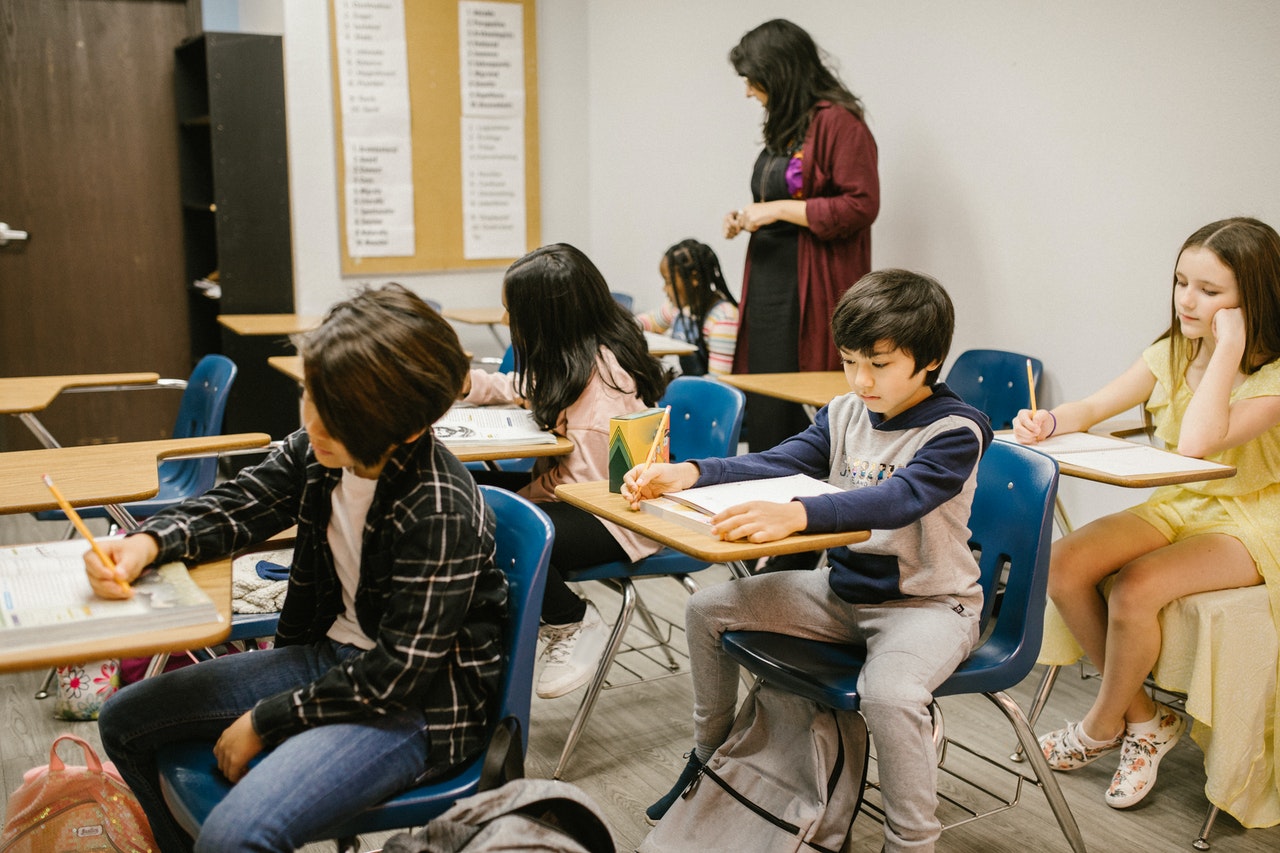 Jul 12, 2021
School Work Online - Know the Best Online School Programs And Curriculum
Since the last decade, online schools have witnessed rapid growth due to digitization. Moreover, there has been increased availability of courses for students in K12. Flexibility and a wide range of course options to choose from, makes online school score over the traditional ones.
We have framed this guide to help you understand the online learning scenario based on the mode of evaluation and curriculum. Also, we will explore all the factors that motivate students to explore beyond the brick-and-mortar classroom setting. Lastly, we have included a list of the best online schooling programs and resources. The list contains online school programs—both public and private. So read on.
What distinguishes an online school curriculum from a traditional brick-and-mortar curriculum?
The introductory courses taught at both online and traditional institutions are the same when it comes to topics. On the other hand, the online curriculum provides a wider variety of techniques that are generally not offered in conventional institutions. The curriculums of the majority of online schools with authentic accreditation are remarkably well-designed. Furthermore, these curricula are tailored to each student's unique learning style.
The online curriculum combines traditional learning methods with enjoyable features, engaging young brains. The online curriculum caters to all types of learners, whether audible, kinesthetic, or visual. The course material and program are intended to assist all types of students.
Regionally accredited online schools offer a curriculum that includes a wide range of electives in addition to a full-fledged standard-based core curriculum. While students in traditional schools are confined to selecting electives that they may or may not enjoy, the situation is entirely different with online schools.
Most online schools offer some excellent electives, such as French, Digital Arts Courses, and German. Traditional schools do not provide these topics. As a result, students who attend conventional on-campus institutions transfer to online schools for these electives.
Aside from a wide selection of electives, the online school curriculum is delivered in various ways. Interactive learning aids such as direct-instructional films, animated video lectures, images, flowcharts, and audiobooks are examples of these forms. The majority of the online courses are recorded, so if students miss something, they may watch the video lecture again. In general, pupils now have a backup option that traditional classroom learning does not provide. Students who study online are more interested since they may learn at their own pace.
Customized learning is another advantage of online education. Customized lessons assist students in avoiding backlogs and thoroughly comprehending the curriculum before moving forward. Furthermore, tailored courses benefit pupils who are below a particular grade level in a topic.
As a result, these pupils are not required to skip through topics to keep up with the overall pace. It assists students in laying a solid foundation that will later provide them with a well-rounded learning experience. Furthermore, tailored lectures enable academically proficient students to continue studying at their speed.
What method does online homeschool use to teach its curriculum?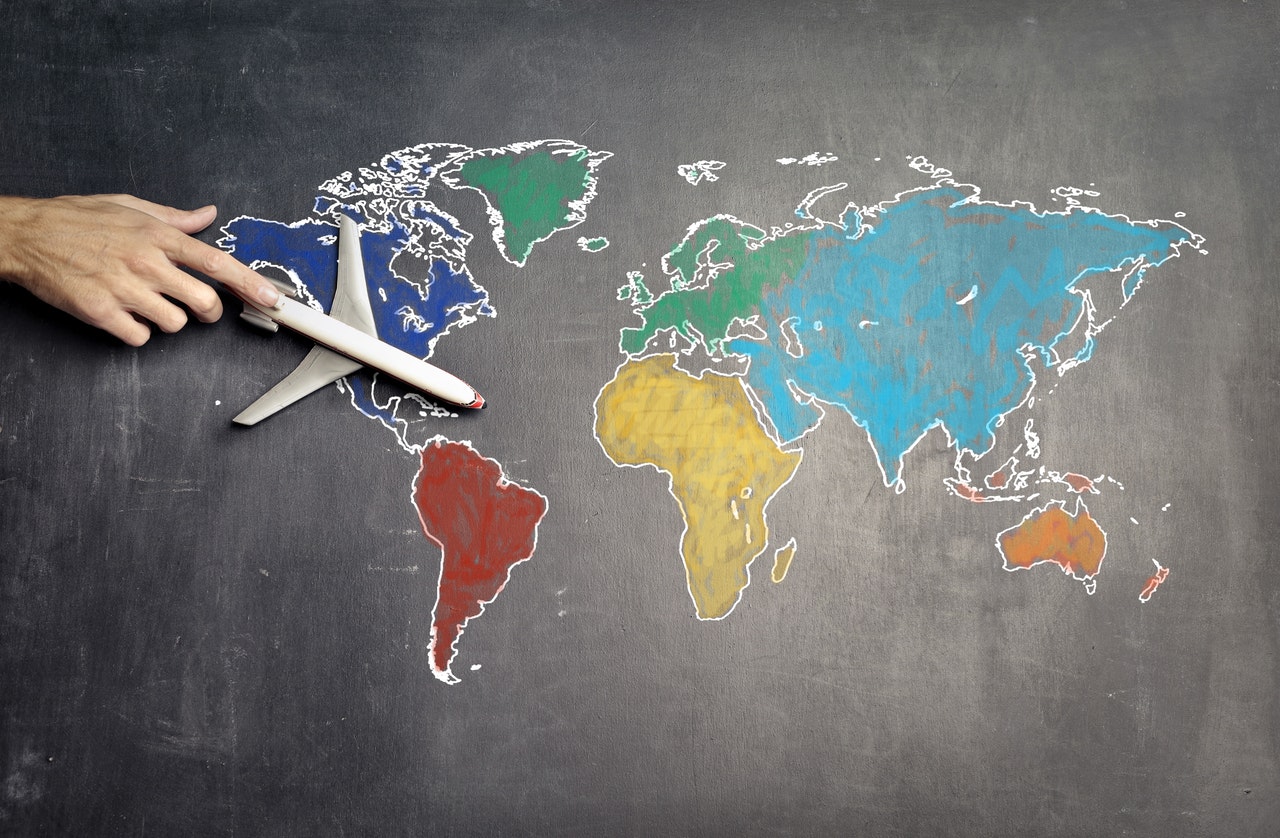 The majority of online schools use various methods to teach their curriculums. Some use computers exclusively to teach their curriculum, while others use workbooks, textbooks, and other additional resources. However, virtually all online schools today use the interactive technologies listed below to teach their curriculum:
Lectures on Video
The most common approach for online schools to provide classes is through video lectures. Following the video lectures, there will be graded tests and tasks. Furthermore, students can refer back to the recorded lectures if they have any questions.
Text-based Instruction
Before taking examinations or completing projects, many online institutions ask students to read a selection of text. It might be helpful for students who wish to study from video lectures and workbooks simultaneously. Students who fail to grasp text-based courses, on the other hand, may struggle with this approach.
Lessons in Multiple Formats
Several online learning systems combine various formats to give students the most significant learning experience possible. It keeps kids from becoming tired of reading in the same manner. Furthermore, mixed-format courses enable teachers to provide many sorts of lectures in the most effective way possible.
Offline Instructions With Online Supplementation
The majority of kids in grades one through three lack the necessary computer skills or cannot read effectively. Young children are provided offline instructions with online supplements and follow-up tasks that must be performed on paper in such situations. These schools also offer lessons that may be printed or compiled from videos.
What are the best Online Homeschooling options available for students in k-12?
Pearson online academy is a k-12 private school that operates entirely online. The online school offers a rigorous k-12 curriculum centered on the four Cs: communication, creativity and innovation, critical thinking, and cooperation. Furthermore, students have flexible study schedules and have the opportunity to learn from qualified online professors.
Not only that, but Pearson academy students have access to qualified academic school counselors.These counsellors assist with personal and social development, as well as college and career preparation. Tuition for grades K-5 is $4880, $5880 for grades 6-8, and $6880 for grades 9-12 for the whole academic year. (9-12). Students, on the other hand, qualify for discounts and financial assistance.
The K12 private institution allows kids to study in several methods. The school has an easy-to-use system that allows students to engage in online web courses, submit assignments, and participate in interactive conversations. AP courses include AP Chemistry, AP Physics, AP Biology, AP World History, and AP Environmental Science.
AdvancED has recognized the K12 private academy. Individual programs are available to students who may not wish to attend full-time. Tuition is $4,995 (Lower School), $5,995 (Middle School), and $6,995 (High School) (Upper School). The semester tuition cost is $3,499, and the one-semester course fee is $450 less for AP courses, middle-upper school courses, and other courses.
International education is a global online course for students in grades K-12 (k-12). The Learning Management System (LMS) and School Management System (SMS) are used by the online school to implement particular learning procedures. International Schooling charges $1590 for grades K-5, $1900 for grades 6-8, and $2800 for grades 9-12. (grade 9- grade 12). Cognia has certified the online school, which promotes study through various scholarships and financial assistance programs.
AdvancED, NWAC, and Cognia have all fully accredited RedComet.org. The virtual learning platform includes over 200 self-paced courses from which students can select Elective, Core, and AP courses. Students can satisfy high school credit requirements by choosing from over 175 self-paced courses. Furthermore, the course catalog contains a variety of different grade-level methods. The majority of these courses have been authorized by the Washington State OSI or the University of California. All of the systems are credit-bearing.
Liberty University, an evangelical university, owns and operates the online academy. The platform allows a customizable curriculum that includes a mix of required and optional topics. Senior students can also participate in the Edge program. Students can earn three college credits and one-half high school credit through this program. Tuition costs vary by grade and range from $1647 to $3568.
Acellus Academy offers an online homeschooling program for children in grades kindergarten through twelve. The International Academy of Science founded Acellus in 2001 as a science-based education supplier. In 2013, however, the program grew to become a full-fledged online school, Acellus Academy. Tuition rates are heavily subsidized, with families paying between $30 and $79 each month, for a total of $299-$750 per year.
Calvert Education is the online equivalent to the Calvert School, a private primary and intermediate school. Enrollment in the online platform is accessible to students in grades kindergarten through k12. Calvert Education provides the Verticy Learning Program in addition to the standard school curriculum. This program began to assist children who were having difficulty reading or writing due to dysgraphia or dyslexia. Additionally, children from Pre-K through grade 8 may be eligible for financial help packages.
How Does Homeschool Curriculum Help A Child Academically?
Most online schools have built their curricula not to have to sit in front of computers for the entire semester. Many online homeschool programs have included enrichment concepts, allowing kids to spend time away from computer screens. These programs frequently combine scientific projects and community service activities, allowing kids to acquire basic ideas readily.
There are numerous homeschooling groups accessible to those registered in various programs in your region, if not a community of families enrolled in the same online program. These homeschool communities are available to online students and may provide a place for them to socialize and fellowship.
Apart from teaching the standard curriculum, specialized online schools provide their pupils with support services. It guarantees that students have access to the finest resources for academic success.
Academic Counseling Services
The majority of the online homeschool curriculum entails kids being assigned an academic counselor. These counselors are responsible for helping students choose suitable courses according to their enthusiasm. Moreover, academic counselors give students career and college-related guidance, helping them plan their educational trajectory.
Field Trips
Some online schools provide field tours to their pupils. Students get credits for participating in these field trips. A museum tour for history lessons, a trip to a national monument for a history lesson, or exploring diverse ecosystems for a scientific study might all be part of the field trip.
Certified Teachers
Almost every authorized online institution employs qualified subject matter experts. These specialists create the curriculum to incorporate all aspects required for a student's entire academic growth. The certified teachers make concrete lessons fun. Also, some online home schools let students talk to their teachers to help tackle difficulties related to the course material.
Homeschooling Communities
If you are enrolled in an extensive online homeschool, you may be able to locate support groups or communities with other students who are homeschooling on the same online platform. Smaller programs sometimes lack regional support organizations and communities. They do, however, include online forums to assist students in finding social support and making new acquaintances.
In an online school curriculum, how are students evaluated?
Students must take tests to advance to higher grades; however, the assessment procedure is different in online schools. Most online colleges utilize the same system as traditional brick-and-mortar institutions for grade advancement. There are, however, online schools with very distinct evaluation processes:
Standardized Examinations
Accredited online schools, both public and private, use standardized testing to advance pupils from one grade level to the next. State legislation may require this testing in some cases. It is typically a means for most online institutions that administer regular examinations to satisfy accreditation criteria.
Ongoing Assessments
After completing each module, many online homeschools offer a periodical evaluation to evaluate pupils. The curriculum allows students to learn at their own pace and finish tasks. These continuous evaluations following each curriculum portion are the most current approach to measure students' progress through the classes.
Transferring Credits And Testing Out
The majority of online schools provide a curriculum that is equal to that taught in traditional institutions. Students in grades K-12 are permitted to transfer these credits to conventional institutions. Furthermore, numerous systems still offer credits if a student tests out of a particular subject.
Conclusion
Compared to typical school curricula, online curricula are more extensive, aside from the conventional core courses of mathematics, social studies, science, and language arts. Physical education, health & wellbeing, fine arts, and other such electives are standard.
The feature that elevates the online school-based curriculum to a new level is that it has solved most of the shortcomings of the traditional education system. There is a scarcity of teachers and electives, as well as less participatory teaching techniques. Furthermore, the online curriculum provides students with access to personalized learning choices. Students who struggle to understand classroom lectures can study according to their learning styles. Almost every online school uses interactive resources such as audiobooks, video lectures, and so on to deliver its curriculum.
Certified teachers and subject matter specialists create the online curriculum. As a result, the curriculum includes all of the needed courses and topics for graduation. Furthermore, academic counseling services, field excursions, licensed teachers, and homeschooling communities are provided to students as part of the online curriculum.
The evaluation procedure in an online curriculum, on the other hand, is distinct. Some recognized online institutions perform grade progression evaluations. Others, on the other hand, undertake continual assessment. Students are frequently permitted to transfer their online course credits to traditional colleges.
Before settling on an online school program, parents should examine the institution's accreditation. They should also extensively discuss the course structure and accessible subjects.