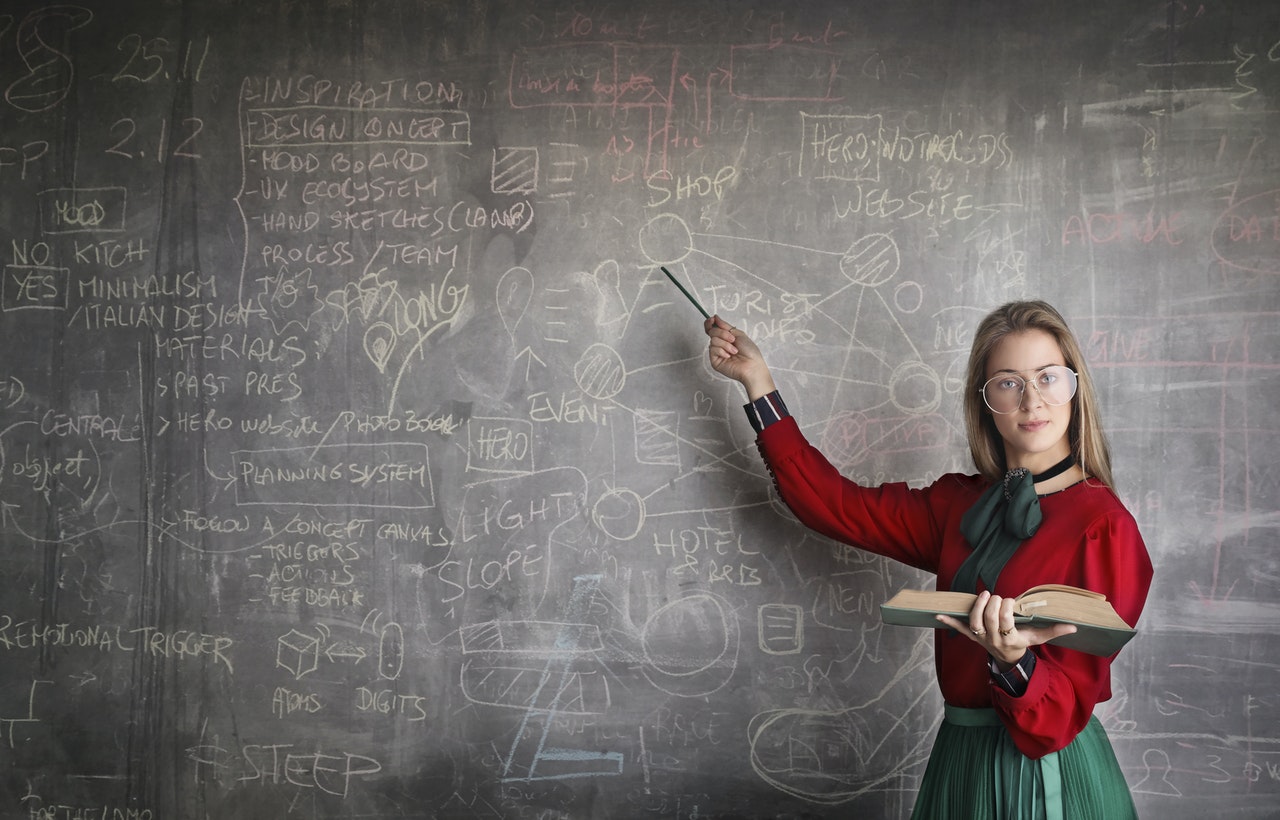 Apr 13, 2021
Online Teaching Jobs In The K12 Space - Know The Necessary Career Insights
Is your heart set on becoming an online k12 teacher? If yes, then let us tell you that k12 online school teaching jobs have been witnessing widespread popularity lately. The reason being, with the rise in the number of online learning platforms, the demand for teachers is growing exponentially. As there are a lot of job opportunities, the chances of you getting hired are high!
Also, the number of students shifting to online schooling is growing at double-digit rates. The findings of the Project Tomorrow survey of online high school students suggest that 27 percent attended at least one class online.
So whether you are a newbie or you already have a teaching career, you should have enough knowledge to start off. Who knows, teaching online can become your full-time profession? We will cover the requirements and opportunities to become a K12 teacher in this article. So read on!
Who are Online Teachers or Instructors?
Tutors, teachers, or Instructors who teach courses through a web-based platform from a distance are referred to as online teachers. However, online teaching jobs are also available for counselors or mentors who can guide students and encourage them.
Online instructors or teachers make use of online blackboards, pre-recorded video lectures, etc. to deliver lessons. The students can enroll from any corner of the country or the world.
Often online teachers need to translate traditional course resources and materials in a way understandable to students. Also teaching and anticipating a student's needs is difficult in an online environment as they can not rely on facial expressions or eye contact.
Online instructions can be both synchronous and asynchronous. Some online teachers share audio or video lectures with students along with other multimedia resources. Other courses take place in real-time, where students and teachers interact through chat rooms.
Also, online instructors should be able to promptly answer the student's queries and reply to the emails on time. Students and online teachers get to interact very little, and thus emails are the only form of access. Apart from these online teachers are supposed to be comfortable with the internet, computers, social media, and other technologies.
How Much Do Online Teachers Make?
The Bureau of Labor Statistics has not yet presented clear data segregating the annual wages of online instructors from the traditional ones. In May 2019, the median annual wage for postsecondary teachers was $79,540.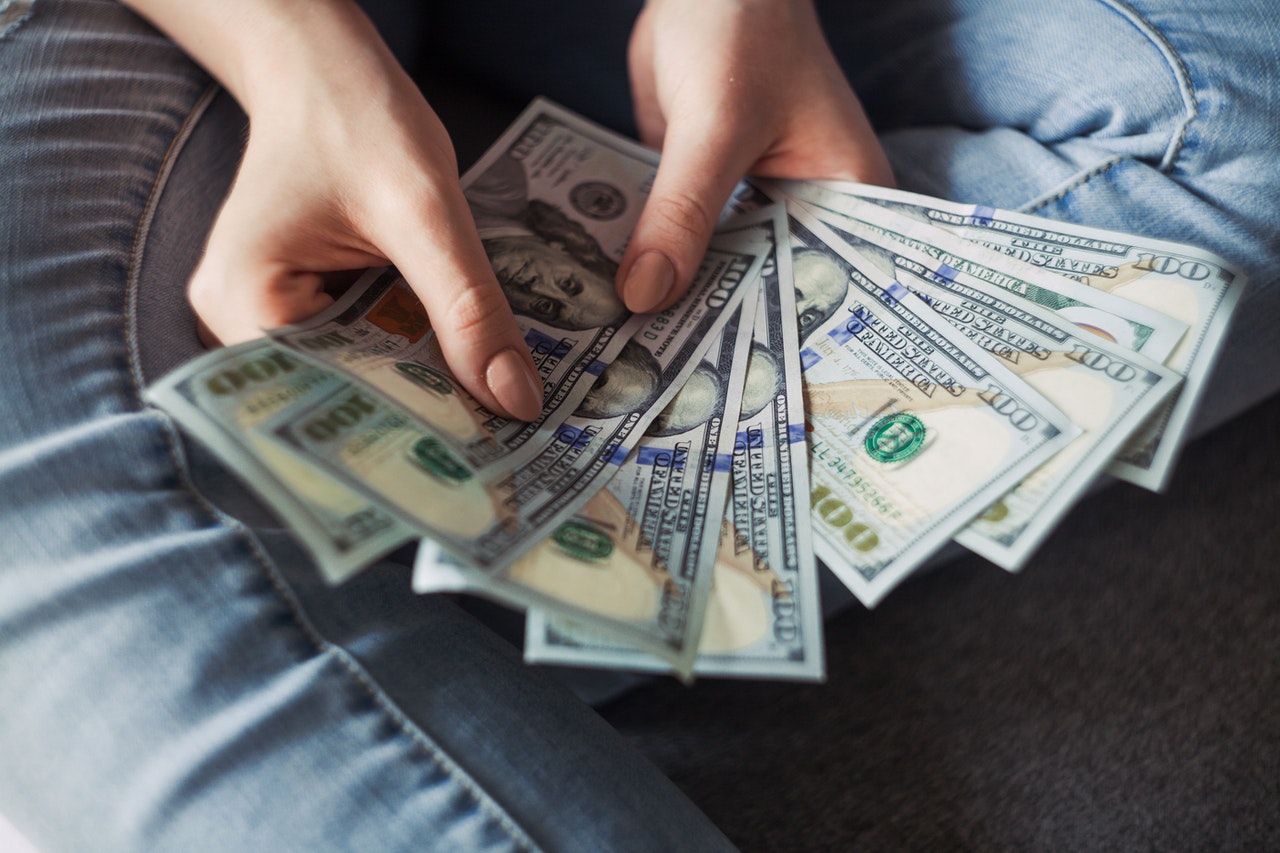 According to the Bureau's data on Occupational Employment and Wages, 2019 elementary and secondary school teachers earned $50,380 on average. The Business Insider's May 2020 article suggests that parents are willing to pay as high as $60 per hour for private online instructions. However, on the lower end, the salary is $25 per hour for online instructions.
The data on the average salary of online elementary and secondary teachers is very limited. Yet, when pursuing online job opportunities at Indeed.com, the salary for virtual and in-person teachers are almost similar. The average salary of an elementary and high school teacher was $46,615 and $42,108 respectively in September 2020, according to Indeed.
How to become an Online Elementary School Teacher?
The standards for teaching in elementary vary from state to state. Also, elementary school teachers have to deal with a wide range of grade levels. While in some states elementary school includes kindergarten through grade eighth, others have it till the fifth grade. However, in other regions, grades sixth to grade eighth are a part of middle school.
There is no doubt that students reading in elementary schools require more care and attention. As they are going through a stage of development, their needs vary. Thus, some states hire teachers who are certified to teach a specific grade.
Moreover, online elementary school instructors teach several different subjects. The basic online elementary school curriculum revolves around science, mathematics, social studies, music, and language arts. Thus, elementary school teachers should be hands-on, who should be able to teach in a fun environment.
Requirements to become an Online Elementary School Teacher
Online Elementary School teachers should hold a Bachelor's degree as the least criteria. However, the requirements vary from state to state. Yet, online K12 teachers need to have a different set of knowledge and experience than offline school teachers.
For instance, an online elementary teaching job at K12 requires the teacher to have:
A minimum of six months' experience.
A Bachelor's degree
Experience of working with the elementary school age group
Should be proficient in Word, Outlook, and MS Excel
Should meet the state's NCLB's Highly Qualified Teachers Requirements
Ability to deal with new tools and technologies
Should be familiar with online platforms such as Blackboard Collaborative
Along with the above requirements, the teacher has to present Transcripts, a Teaching Certificate, Reference Letter, etc.
How to become an Online Middle School Teacher?
In the United States, the boundaries of middle school are still vague and may vary from state to state. This is because middle school is a recent development in the United States education history. However, the overarching goal of middle school is not anonymous. Middle School education is meant to build a strong foundation for high school. Thus, middle school bridges the gap between elementary school and high school.
To become an online middle school teacher, the teacher has to have a knowledge of the middle school curriculum. However, all the approaches to teach middle-schoolers shall integrate elements from both elementary and high school.
Also, the core subjects at middle school start evolving as "separate subject models" of high school. These subject models are often treated as disciplines, with instructions from teachers specializing in that discipline. Yet, the subjects are not completely segregated in the middle school curriculum.
In High school, the math curriculum consists of individual courses— Algebra 1 and 2, Geometry, and Calculus. On the other hand, the elementary school math curriculum is more generalized with basic concepts. However, the middle school curriculum is centered around a particular subject. For instance, the math curriculum might have different topics, but they are taught by a single teacher. Thus, the middle school does not require the teacher to major in a particular subject to be able to teach it.
Requirements to become an Online Middle School Teacher
Online middle school teachers are required to hold a state-issued teaching certificate as well as a Bachelor's degree. Also, a middle school teacher needs to choose a particular subject area or dual major for a certificate in that area.
For instance, an online middle school job opening at Virtual Academy Middle School has eligibility criteria as:
Knowledge of instructional and evaluation techniques.
Prior experience of teaching the students of grade fifth through grade eighth.
SC certification in any middle-level area.
Satisfactory SLED (SC Law Enforcement Division) report
Should hold a strong GPA in the relevant coursework.
References from former and current supervisors.
Should possess knowledge of instructional technology and the ability to integrate it into the curriculum.
The contract is 190 days long and the salary ranges from $25K-$63K.
How to become an Online High School Teacher?
High School is the final level of education mandated by the government. Also, high school teachers are supposed to prepare students for the challenges they will face in college.
The high school curriculum is broken into core subject areas that build the foundation for college academics. Classes now focus on making the students master in a wide array of subjects, physics, geography, or Calculus. Also, high-school is the time when students decide on their major.
Thus, high-school teachers are expected to be an expert in their fields. Also, the educational requirements for becoming an online high school teacher vary between school districts. Along with a bachelor's degree in the subject, you want to teach, a second major in education will be an add-on.
Also, even though a Master's degree is not mandatory, it increases the chance of promotion and salary hikes.
Requirements to become an Online High School Teacher
Typically, to become an online high school teacher you need to have a Bachelor's degree and an apprenticeship. Also, the teachers may be required to have an undergraduate degree that leads to qualified teacher status.
The typical requirements for being an online high school teacher at K12 includes:
Experience in teaching the focused age group.
Should be proficient in outlook, Microsoft Excel, Powerpoint, and word.
Should be able to adopt new technologies and switch between teaching platforms.
Should have experience with online learning platforms.
The Required minimum qualifications include:
Bachelor's Degree
Active State Teaching License
Should live in Texas
Must be able to clear background checks.
The above-mentioned job opening is for the Texas High School Science teacher.
How to Adapt to a Curriculum for Teaching K12 Grades Online?
Teaching online requires special efforts and considerations. What you used to teach students verbally, now has to be translated into text.
Apart from establishing effective communication, it is crucial to know what technology options are available to you. Does your Learning Management System(LMS) allow linking youtube videos? Can you set up timed quizzes? Do students have to submit homework in doc format or they have to be handwritten? Of course, knowing the ins and out of the LMS you are using is substantial. However, here are a few ways to ensure successful adaptation to the curriculum you are going to teach:
Understand the school's process for creating resources and other course materials
Adapting and translating the in-classroom materials and make them fit into the online environment is quite challenging. You may have to deliver 10 to 12 1.5 hour-long lessons to teach what you would have in an hour in traditional classrooms. Apart from that, some schools require the teachers to integrate online instructions with at least twenty minutes of "asynchronous" material. These materials shall include homework or assignments so that students can practice in their own time.
Put together necessary assignments, homework, or reading materials
The options in an online environment in terms of reading materials and resources are not just limited to textbooks. Many online school instructors link their lessons to youtube tutorials, journals, blogs, TED Talks, etc.
Also, it is necessary to explain to the course material creators why you choose a particular material and teach it the way you do. It will help them translate verbal lectures in course content effectively.
Seek help and guidance from experienced online instructors
Seeking help from someone who has already taught the class before you will save you a great deal of time. You can ask them for their existing asynchronous course material.
Do you want your live sessions to be different than what it was before? Will you design your own resources or make use of the existing ones? Make sure of what all you have to improve or work on before wasting effort.
Ask for suggestions from other teachers in the program to design effective course content. You may also approach online instructors from other schools using the same LMS technology.
Include Assignments for all learning types
Due to a lack of in-person communication, it is difficult to know the individual learning styles of students. So, it is necessary to include assignments or resources in varying formats. For instance, visual learners learn quickly from videos and pictorial demonstrations. Auditory learners learn well from audio lectures, e-books, and in some cases, even podcasts. On the other hand, text-based lessons are best for reading/writing learners.
Thus, including materials in different formats will ensure students learn in a way that is best for them. Also, you can track your class's performance for different learning material formats. with the help of your LMS. An insight into how students are learning and responding to different formats will help you design the materials accordingly.
Understand what is the best way to teach your class size
The class size largely affects the way you will conduct live lessons or other assessments. For instance, written exams or essay tests might be difficult to grade for large class sizes. However, you can replace written exams with MCQs that will save you a lot of time and effort you would have put into grading.
Class size also affects the asynchronous and synchronous materials you can make use of while teaching. Will your class size allow each student to present individually in a limited time frame? Or should you divide them into breakout groups and make them present as one?
Another important factor is how you will have students make up for missed classes. Teaching those students who missed a class individually is not practical for large class sizes. However, you can record live lectures so that students do not lag behind because of a missed class.
FAQs
What are the skills required to become a K12 online instructor?
Apart from technical knowledge, a K12 online teacher should have good verbal and written communication skills. An online K12 instructor should be able to creatively integrate multiple softwares and technologies into the curriculum. Also, they should be able to translate traditional text-based lessons into interactive audio and video lessons.
Online Instructors must also possess time management skills, should be patient, caring, resourceful, and friendly.
What are the licensing requirements to become an online teacher in the K12 space?
There are no specific licensing requirements for online instructors yet. However, the K12 public school online teachers should meet the state licensing requirements. Also, the teacher should have completed a bachelor's degree program and teacher training program in order to be eligible for a license.
The teachers are also required to pass licensing tests and education technology tests as part of the licensing process. In order to teach online legally, instructors may require additional licenses.
Are K12 online instructors required to take technology training?
Yes, online instructors in both K12 and postsecondary spaces are required to take Education technology coursework. These courses focus on teaching individuals how to operate LMS and design online courses.
The technology you need to learn depends on the online school you are teaching. However, a lot of online K12 schools make use of the Google Classroom platform for teaching. On the other hand, EdModo and Canvas are other proprietary licenses used by individual schools or districts.
How to find online teaching opportunities in the K12 space?
The best way would be to search and apply for online teaching jobs as an adjunct. Also, it is recommended that you should take an online course yourself to understand what online learning is like. In some cases, you may have to fulfill additional training certification requirements.
While LinkedIn and Glassdoor put together a lot of online teaching jobs, you may also contact individual schools through their Career page. Online instructors should wait for job postings, rather they should consider contacting online K12 schools and applying.
What are some of the best sites for finding online teaching jobs?
Searching online teaching job openings may be a daunting task. So, here is a list of some sites that have adjunct faculty positions as well as full-time positions:
HigherEdJobs
Adjunct Professor Online
Com
Com
The Chronicles of Higher Education
Jobs and Career pages of Online Schools
Summary
The number of students switching from traditional brick and mortar schools to online schools is increasing rapidly. The job rates for online teachers in the K12 space are going to rise by 4 percent, according to the U.S. Bureau of Labor Statistics. In such cases, online teaching in the K12 space might become your full-time profession.
While a master's degree is not necessary for teaching online in the K12 space, a Bachelor's degree is a must. Also, online instructors are required to complete teacher training programs and earn licensure.
Talking of the mean annual salary, it is $63,930, $63,550, and $65,930 for elementary, middle, and high school online instructors respectively.
Online instructors teaching through kindergarten to grades sixth need to have a broader knowledge base. This is because they have to teach all the key subject areas, including English, Science, and Math.
For teaching grades six through twelve, online instructors have to have a deeper knowledge of a single subject area. For instance, a physics teacher will teach only physics, but he or she will have to master concepts based on grade levels.