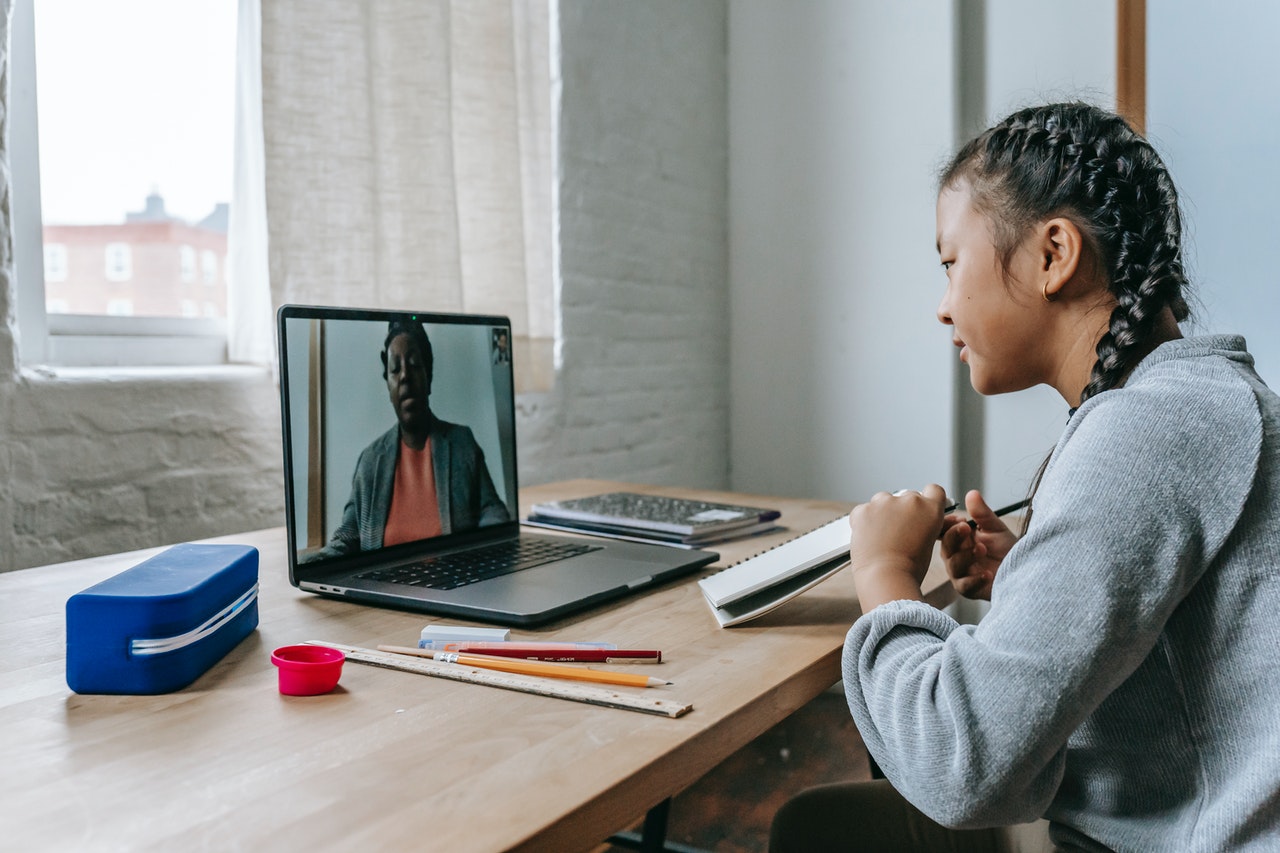 Mar 15, 2021
Online Schooling Courses - Know the Opportunities and Curriculum For Elementary, Middle, and High Schoolers
Online schooling has been gaining unprecedented popularity over the last decade. According to a recent study, almost 75 percent of academic managers believe that online schooling has better outcomes when compared to its traditional counterpart.
Moreover, almost one-third (33 percent) of students in higher education are taking at least one distance course.
The above-mentioned statistics suggest that students who opt for online schooling have access to quality education. Students can now choose from a wide selection of programs and learn at their own pace. Furthermore, many schools and universities have now shifted to the virtual platform, offering quality education in various disciplines.
Why should you choose online schooling?
One of the less counted benefits of online schooling is its accessibility. In a space as vast as the internet, online schooling gives students the freedom to learn from anywhere in the world. Not only that— online schooling has overcome one of the major pitfalls of traditional classroom education, which is teaching students according to their individual learning style.
Students get to interact more with their instructors, which gives them a customized learning experience.
Furthermore, online schooling is more affordable than the traditional brick-and-mortar counterpart. Most of the online schooling platforms entitle students to financial aids and scholarships, so the tuition fee is rarely too high. On the other hand, distance education does not require you to pay for class materials and commute.
As a result, you end up saving money. To put it otherwise, online schooling requires less monetary investment, but the outcomes can be better than on-campus schools. We will explore the various online schooling options for students in elementary, middle, and high school with this guide.
Online Schooling for Elementary School Students
Online elementary schools offer a variety of packages to students in grades k-5. Almost all the large school districts and states offer no-tuition public schools to students online. Moreover, students can choose from chartered elementary schools or private elementary schools.
While most of the families have turned to online elementary schooling for quality education, most of them see it as a support for academically struggling students. Elementary school students can either enroll in a full-time or part-time online school to supplement their learning at the traditional on-campus schools.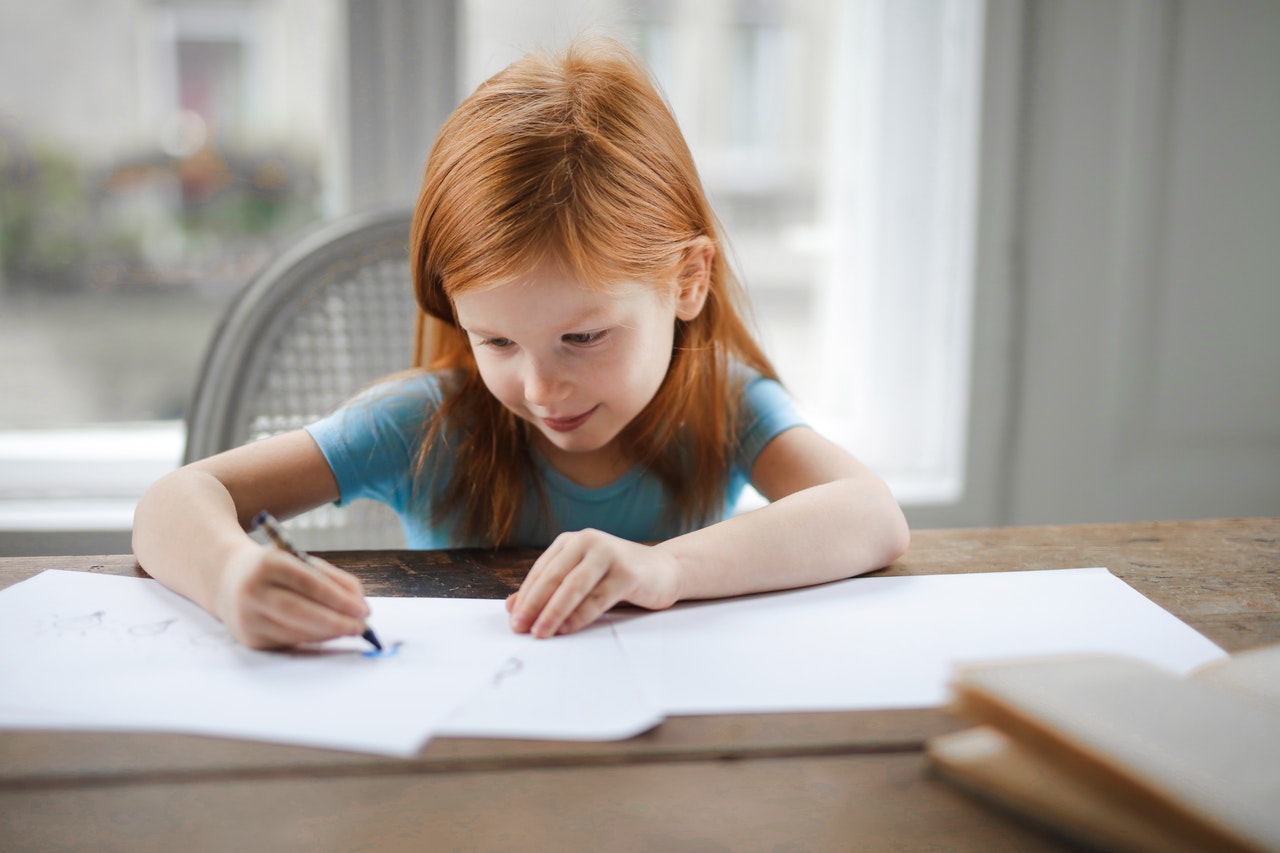 Amongst the other upsides, online schooling helps elementary school students to build a strong academic foundation. Some of them need more depth and greater challenge, which the traditional schools fail to provide. Moreover, online schooling provides top-notch education and distinguished opportunities to young minds.
What is the online schooling curriculum for elementary schoolers like?
In this section, we will take a look at the online school curriculum for elementary schools. Let's get started.
Kindergarten
The kindergarten curriculum at online schools involves the fundamentals of literacy and math. Moreover, students get to explore topics of general science and social studies. While the art skills include listening, applying phonic rules, and forming letters, the math curriculum is focused on counting, identifying shapes, numbering sentences, etc.
First-Grade
The first-grade curriculum is designed to make students fluent in basic math and literacy skills. They learn about topics like energy, weather, addition, subtraction, measurement, comparison, orders, etc. The art skills include expanding vocabulary and blending consonants.
Second Grade
The students in second grade get a chance to build upon their logical and critical thinking skills in online elementary schooling. They get introduced to science-based concepts such as gravity, water cycles, and friction. Moreover, they learn to solve word problems, reading analog clocks, writing opinion and narrative pieces, etc.
Third Grade
The third-grade curriculum focuses on increased fluency in reading and writing. The science lessons include concepts such as the solar system, life cycles of plants and animals, etc.
For math, third graders learn multiplication, division, using graphs, identifying patterns, and solving two-step word problems. Furthermore, the language curriculum includes comparing themes, story plots, using irregular verbs and pronouns, etc.
Fourth Grade
During the fourth grade, students step towards improving their problem-solving abilities. While the science lessons include animal adaptations, force, and motion, they read about culture and geography in social studies. Concepts such as converting measurements, classifying geometric shapes, decoding multi-syllable words, etc are taught in maths and language respectively.
Fifth Grade
The fifth-grade prepares students for the academic challenges they will face in middle school. Online schooling curriculum for fifth graders includes science topics such as cell biology, the periodic table, etc.
They read about the American Revolution and The Civil War in social studies. On the other hand, mathematical concepts include graphing on the coordinate plane, solving fractions, etc. Language and art skills include an introduction to similes and metaphors, participating in discussions, and more.
Online Schooling for Middle School Students
Middle school students face transition both socially and academically. There might be a plethora of reasons why a middle schooler may not succeed in an on-campus school. In such cases, online middle schooling gives a quality learning experience to middle school students who want to learn an advanced curriculum or jumpstart on their high school coursework.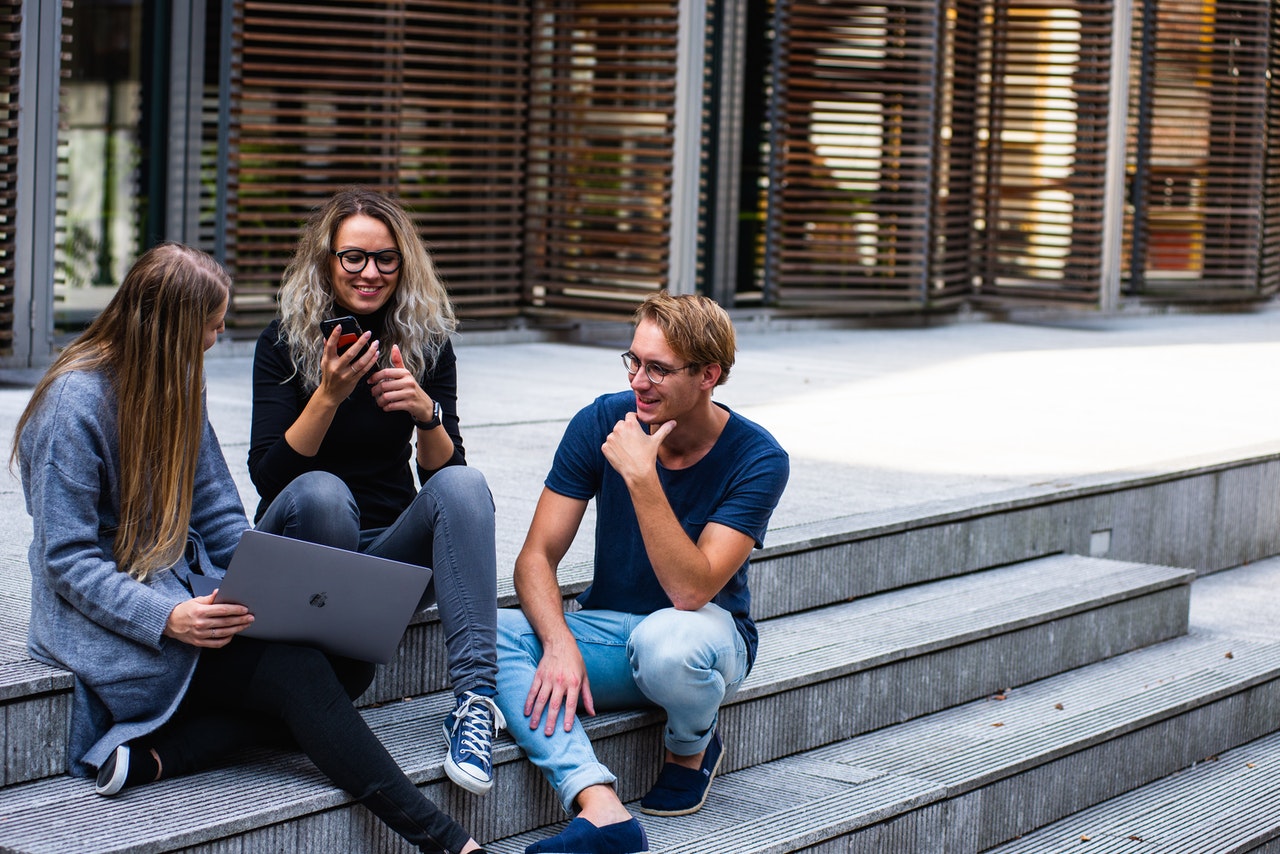 Online middle schooling is for every middle school-aged student. Whether they are homeschooled or is an international student, online middle schooling lets them pursue their studies through a customized curriculum.
What is the online schooling curriculum for middle schoolers like?
The online middle school curriculum focuses on core subject areas like language arts, mathematics, science, social studies, and foreign language. The class-wise curriculum includes:
Sixth Grade
The sixth grade is considered to be the entry point to middle school. Students get introduced to fundamental concepts in all the core subject areas. The mathematics curriculum includes basic geometry and algebra. While the science curriculum includes life, earth, and physical sciences, they learn about various cultures and ancient civilizations in social studies.
Seventh Grade
During the seventh grade, students get to advance their problem-solving and critical thinking skills. Students start to strengthen their reading, writing, and speaking skills. Moreover, they develop a clear understanding of the relationships between mathematics and science.
They learn moderate level biology and advanced geometry in science and maths respectively. The social studies curriculum includes advanced pre-civil war history.
Eighth Grade
The eighth-grade curriculum is designed to prepare students for the transition to a much rigorous high school curriculum. There is an increased focus on problem-solving, decision making, and critical thinking skills. Students get to opt for a foreign language in the language arts course. The maths and science curriculum includes Geometry, Algebra, and physics, chemistry, astronomy respectively. Students read about the American Revolution as part of the social studies curriculum.
Online Schooling for High School Students
Over the last few years, online high schooling has emerged as a strong alternative to the traditional brick-and-mortar classroom setting. Students get a chance to learn the rigorous coursework according to their individual learning style, in different formats.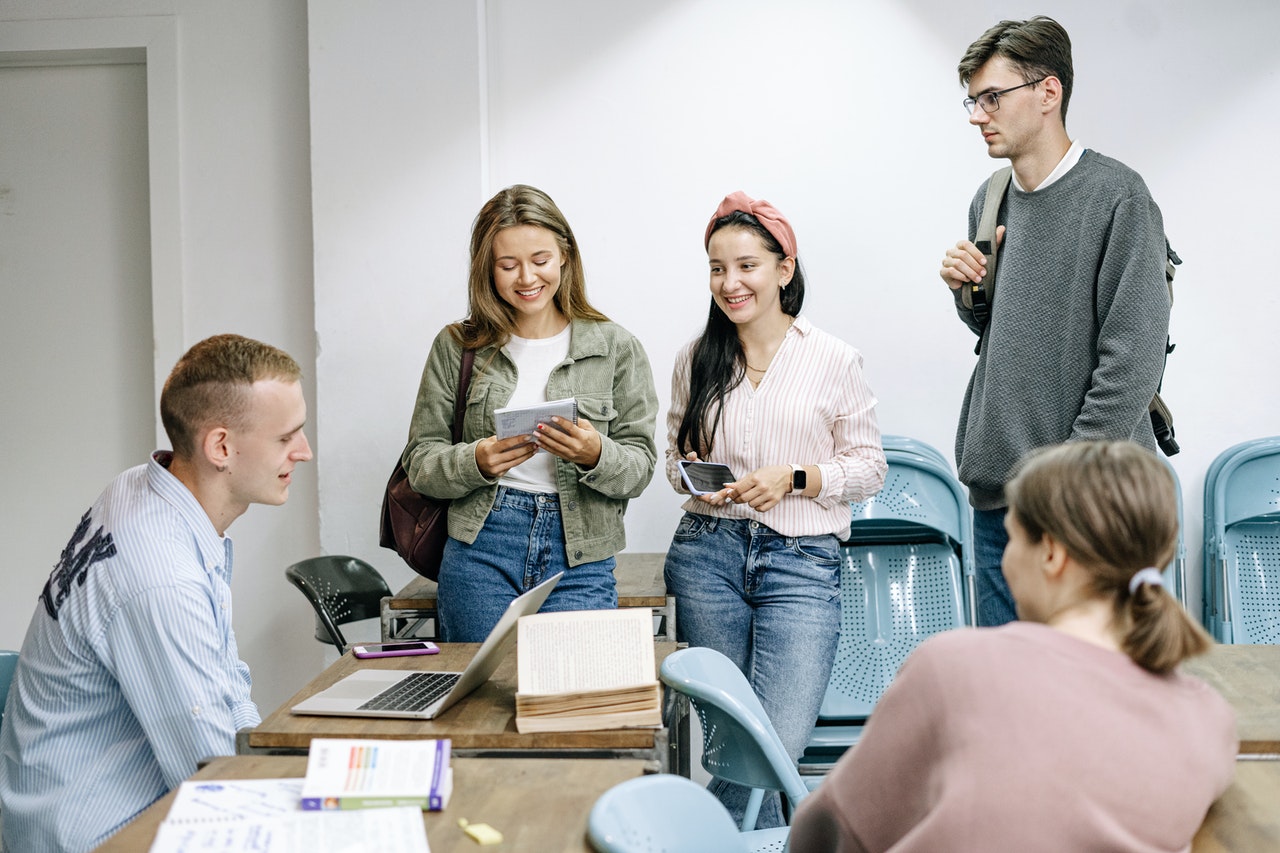 High school education builds a strong foundation for a future college major. According to a study conducted by the International Association for k-12 online schooling, almost 1.3 million high school students were enrolled in distance learning programs.
What is the online schooling curriculum for high schoolers like?
The online high school curriculum includes core subjects like maths, science, language arts, and social studies. On the other hand, the elective courses include art history, foreign language, etc. The grade-wise curriculum includes
Ninth Grade
The ninth-grade marks a transitional year for students, moving from middle school towards the much rigorous high school curriculum. The language arts curriculum includes literary analysis, and the maths curriculum includes advanced algebra and geometry.
Students learn basic biology, space, and earth science as part of the science curriculum. On the other hand, the social studies coursework includes World History and U.S. History.
Tenth Grade
In the tenth grade, students start thinking about their prospective careers and academic major. Thus, the tenth-grade curriculum includes advanced coursework in the core subject areas, as well as electives.
The maths curriculum includes Algebra 2 and geometry, with applied biology in science. As part of the language arts curriculum, students develop
research skills. World History, geography, and economics are part of the social studies coursework.
Eleventh Grade
Students start to prepare for standardized tests (PSAT) and begin thinking about their college application. The eleventh-grade curriculum for maths and science includes pre-calculus, trigonometry, and general science, anatomy, and biology respectively.
Social studies coursework includes U.S. History and World Geography. Students learn about American Literature and Creative Writing in language arts.
Twelfth Grade
In the twelfth grade, students start preparing for standardized tests (ACT and SAT). As part of the curriculum, they take core subjects and can opt for advanced placement classes. Moreover, they can choose from a wide range of electives( foreign language, marine science, etc.)
What are the best online schooling options available for students in k-12?
Pearson Online Academy:
The Pearson online academy is an online k-12 private school. The online school features a challenging k-12 curriculum focused on the four C's— Communication, Creativity and Innovation, Critical thinking, and collaboration. Moreover, students have flexible learning schedules, and they get to learn from certified online teachers.
Not only that— students enrolled at the Pearson academy can consult licensed academic school counselors. These counselors help students in personal and social development, college and career planning. The tuition fees for the full academic year are $4880 for (k-5), $5880 for (6-8), and $6880 for (9-12). However, students are entitled to discount programs and financial aid options.
K12 Private Academy:
The K12 private academy gives students the freedom to learn in a variety of ways. The academy features an easy-to-use system where students can participate in online web classes, submit their assignments and join interactive discussions. The AP courses include AP Chemistry, AP Physics, AP Biology, AP World History, AP Environmental Science, etc. The K12 private academy is accredited by AdvancED.
Students who are not interested in full-time enrollment can enroll in individual programs. The tuition fees is $4,995 (Lower School), $5,995 (Middle School) and $6,995 (Upper School). The semester tuition fee is $3,499 and the one-semester course fee is $450 lower for AP courses, middle-upper school, and summer school.
International Schooling:
International schooling is an international online for students in grades (k-12). The online school makes use of the Learning Management System (LMS) and School Management System (SMS) to implement specific learning processes. The fee structure at International
Schooling is $1590 for (k-5), $1900 (grade 6- grade 8) and $2800 (grade 9- grade 12).
The online school is accredited by Cognia and empowers learning through various scholarships and financial aid programs.
RedComet.org:
RedComet.org is fully accredited by AdvancED, NWAC, and Cognia. The virtual learning platform features over 200 self-paced courses providing students to choose from an extensive list of Elective, Core, and AP courses. Students can choose from over 175 self-paced courses so that they can fulfill high school credit requirements. Moreover, the course catalog includes various different courses at grade level. Most of these courses are approved by WA State OSI or the University of California. All of the courses can be taken for credits.
Conclusion
Online schooling has seen skyrocketing popularity for over a decade. Not only it is flexible, but also more affordable when compared to its traditional counterpart. Students can choose either to pursue full-time or part-time online schooling through various web-based platforms.
Similar to the traditional brick-and-mortar schools, online schools can be broadly divided into private and public online schools. While public schools charge no tuition, you have to pay tuition fees in private online schools. However, these schools provide scholarships and financial aids through various programs.
Talking of the curriculum, the online school courses are the same as the traditional on-campus schools. The elementary school courses focus on building basic literacy and math skills amongst the students. Apart from that, they read about general science topics like energy, life cycles, etc.
Middle school marks a transitional phase for students, and the online school curriculum is designed to prepare them well for high school. The curriculum is focused on core subject areas like maths, science, language arts, and social studies. Moreover, online schooling platforms provide summer classes and credit recovery classes as well.
For high-schoolers, online schooling brings a plethora of opportunities. Students learn at their own pace according to their individual learning styles. Furthermore, students get to opt from a wide range of electives, apart from studying the core subjects. Online schooling platforms also provide students with an option to choose from a large number of AP courses.
FAQ's
What is the cost of online schooling for k-12 students?
When compared to traditional schooling, online schooling courses are much less expensive. Similar to traditional public and private schools, online public schools do not charge any tuition while online private schools do. The average cost of private online full-time schooling
is $13000 per academic year. However, parents do not have to pay for any extra amenities provided by the traditional schools. Hence, they end up saving money on books and materials, transportation, etc.
What are the various types of online schooling courses?
Online schooling comprises a number of different approaches and learning environments. However, online schooling courses can be broadly categorized into Asynchronous online courses, synchronous online courses, and hybrid online courses.
Asynchronous online schooling courses provide students with the course material and assessments which has to be completed in a given time frame. Unlike traditional schooling courses, asynchronous courses do not take place in real-time.
Synchronous online schooling courses let instructors and students interact simultaneously. The participants can interact through audio or video chat.
Hybrid or blended online schooling courses allow both online and face-to-face interactions. Mostly, in-person interactions occur several times during the academic time frame, while they communicate through computer-based software for the rest.
What are various online schooling courses available for middle-schoolers?
Apart from the core subjects, many online schooling platforms offer a wide range of elective courses. However, the courses offered and their cost varies for different schools. For instance, the elective coursework available for middle-schoolers at RedComet.org(redcomet.org/course-catalog) are:
Middle School 2D Studio Art
Middle School Career Exploration
Middle School Fitness 1
Middle School Fitness 2
Middle School Spanish
Middle School Health
Middle School Photography
What are the various enrichment courses available for high school students?
Enrichment courses include various subjects like a foreign language, music, art, drama or even sports. These classes provide learning experiences that go beyond the scope of traditional schooling coursework. The various type of online enrichment classes available at Redcomet.org are:
Gothic Literature
Lord of the Rings
Mythology and Folklore
Archaeology
Criminology
Forensic Science 1
Forensic Science 2
Forestry and Natural Resources
Introduction to Agriscience
Enrichment classes give students an opportunity to explore their individual interests, as the student to instructor ratio is much less. The difference between online schooling courses and enrichment courses is that schooling courses only prepare students for exams and assessments. On the other hand, enrichment courses let students explore a certain area in an interactive and fun way. Explore RedComet's enrichment course options here. (redcomet.org/course-catalog)