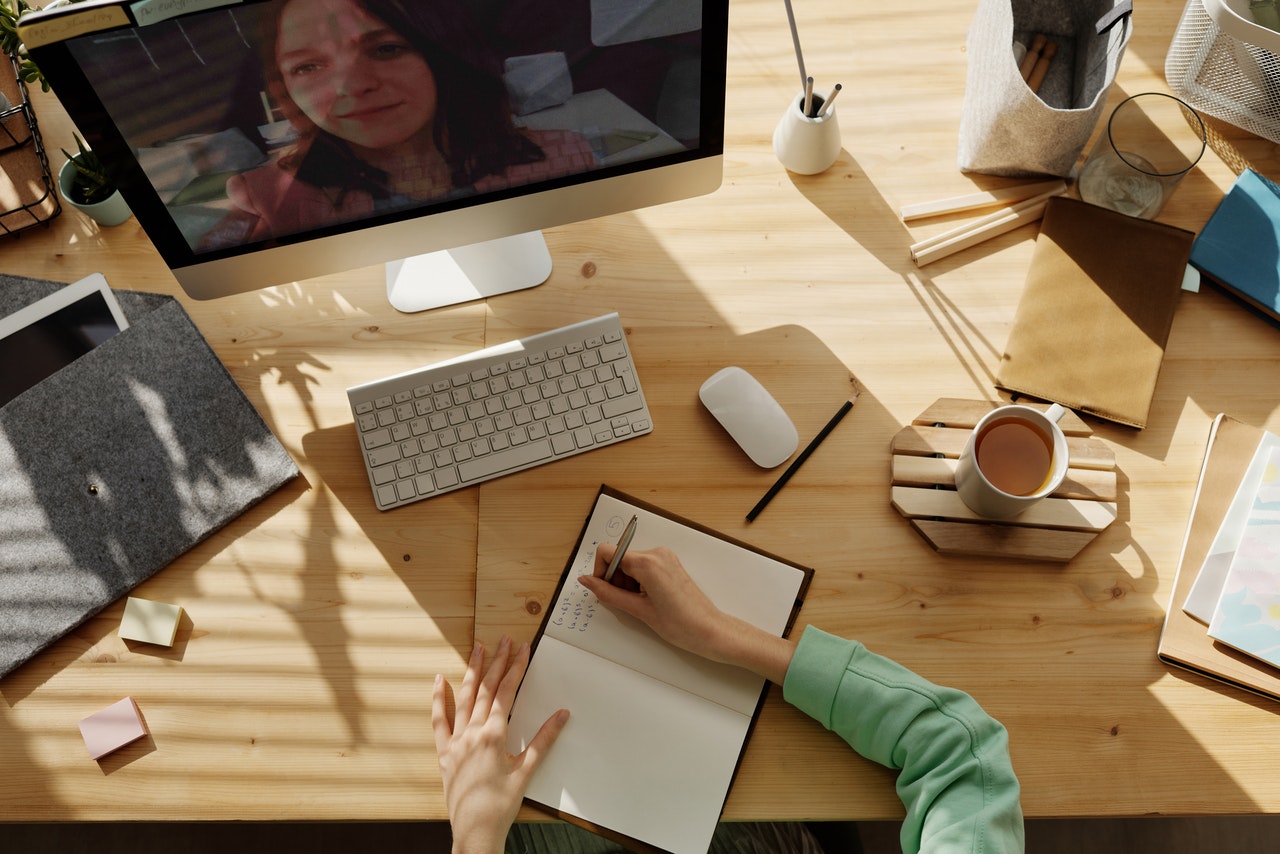 Feb 24, 2021
Online High Schools - Explore The Opportunities With This Guide
High school is a crucial part of a student's educational journey. It is the aspect of their formal education where they need to explore their future career possibilities. Not only that, it is the time when they need to decide on a major they want to go for. To nurture their enthusiasm, online classes provide the best environment that will suit their individual learning style.
The increasing popularity of online high school courses owes to the flexibility it has to offer. Moreover, learning in an online environment ensures the absence of factors that degrade traditional high school education quality. These factors include the distance of commute, lack of options, and most importantly, bullying.
Taking online classes during high school ensures the best learning experience. The students have one-on-one interactions with teachers and can access the course material at any time. Working and exploring the virtual learning platform enhances their workability and knowledge of technology.
Before we dig deeper into the online high school scenario in the United States, it should be noted that almost 30 states offer entirely online high school classes. In contrast, 26 states offer state virtual high schools. The number of states providing the students with an option to explore different programs is increasing. The students may now choose altering programs at the course level.
There is no doubt that opting for online high school classes will present a plethora of opportunities to the students. Over time, online courses have come over the surface as an excellent alternative for students dissatisfied with their current learning options.
Why Should High Schoolers Consider Online Education?
There are many instances where earning a high school diploma entirely online is a wiser idea. Students or families with unconventional situations and fewer options should go for taking high school classes online.
There are certain instances where the student has to move frequently because a parent is in the military and is unable to enroll in the brick-and-mortar school. In such cases, online classes' flexibility ensures that the student does not have to compromise in his or her education.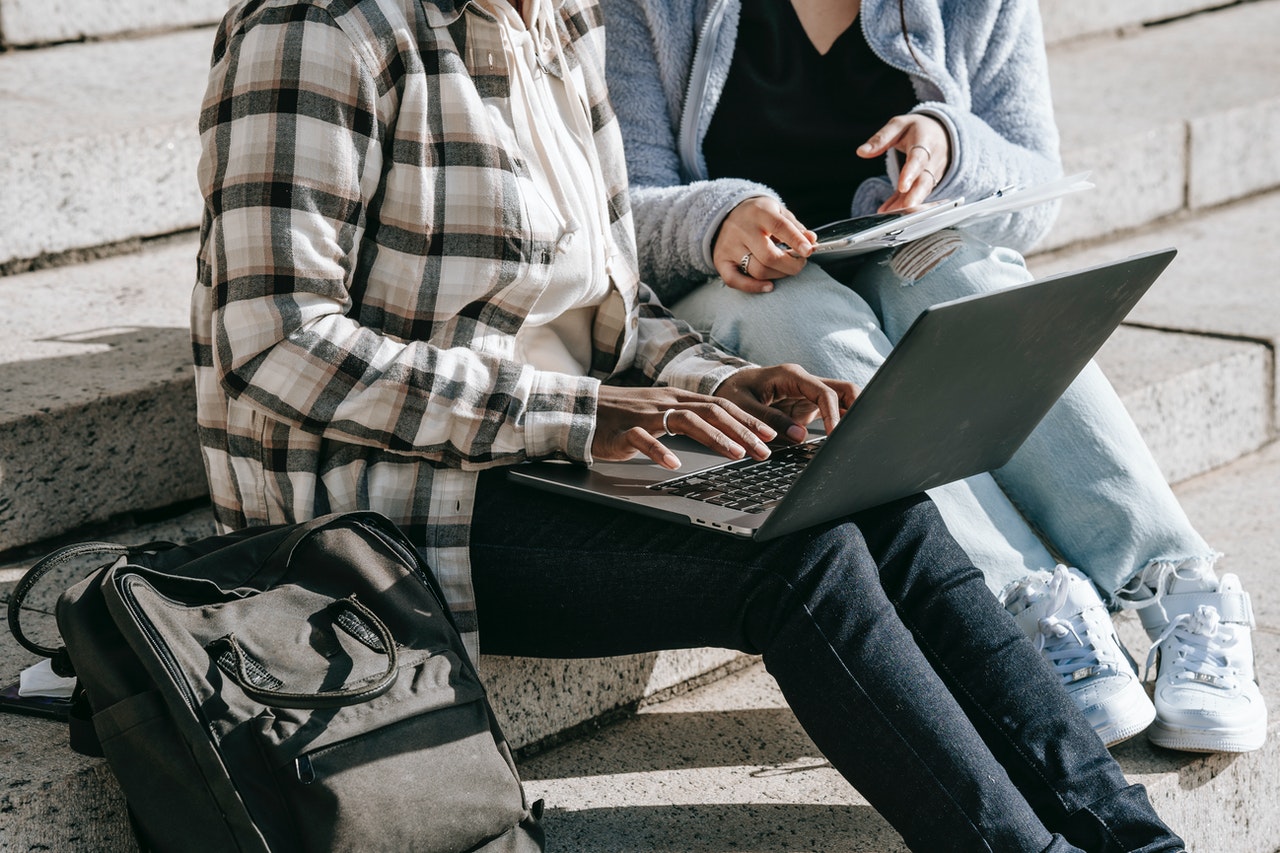 Not only that, but online high school education also appeals to actors, athletes, musicians, and entertainers, who can not attend traditional school due to their busy schedules. The online high school curriculum will ensure that they do not have to compromise such a crucial aspect of their education. They will not be tied to a fixed timeframe or place, giving them the freedom to pursue their career sideways. However, the academic expectations will be high, and the course structure will be rigorous too.
Online High School classes also come in as an aid for students who live in rural areas. These students can enroll in online high schools if enrolling into brick-and-mortar schools is not possible due to commute distance.
It should be noted that most of the rural school districts have partnered with online education providers to impart full-time or part-time classes. On the other hand, students who feel unsafe in overcrowded schools, especially public schools, can enroll in an online high school for a better learning experience.
How Much Will An Online High School Education Cost?
The overall cost of an online high school education varies with the type, of course, you opt for, and several other factors. However, compared to the traditional brick-and-mortar school, online schools are cost-effective.
For chartered schools and public schools, the tuition fees are nominal besides the cost of textbooks, hardware or software equipment, field trips, and school supplies. The fewer tuition fees owed to the factor that these schools have a collaboration with the state's school district.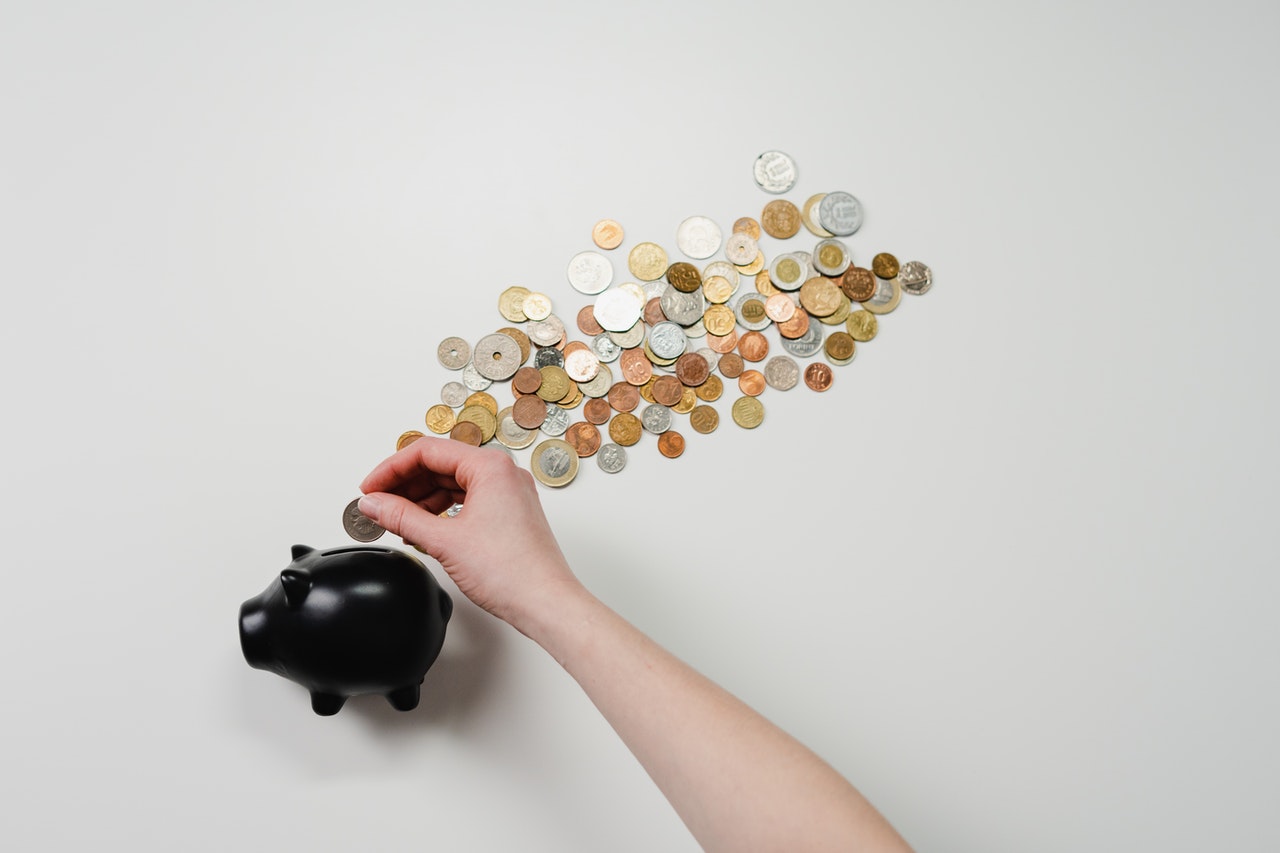 However, private online high schools receive no support in the form of funding from the government. Therefore, the fees lie on the higher side because of the cost of attendance and tuition. The tuition fees for private school online classes cost $13000 a year, on average. However, the high fees ensure additional benefits to high-schoolers, such as diverse AP programs and electives and one-on-one tutoring. The students shall choose between public or private online schools based on their own educational needs.
To estimate how much an online high school course will cost, consider the following factors:
Tuition Fees: Check whether the school charges tuition as per credit hour or class. The pattern for calculating tuition fees is different in different schools.
Supplementary Fees: Online high schools often charge additional fees for additional learning resources. These resources might include textbooks as most students prefer them over eBooks.
Education Quality: The overall tuition fees also depend on the quality of education imparted by the schools. That is the reason why most of the Accredited online courses are expensive when compared to non-accredited courses. In the former case, the learning experience is excellent. Also, it should be noted that Accredited courses have a higher value in the job market.
What Is An Online High School Curriculum Like?
Almost all the online high schools strictly follow the 180-day calendar offered by traditional brick-and-mortar high schools. Moreover, most of these online schools also include state standardized testing. Nonetheless, online high schools provide flexibility to students to a large extent, which allows them to create a learning environment suitable to the standard timeframe. Moreover, online high schools let students balance the hefty curriculum with extracurricular activities.
The online high school curriculum is designed to meet the standards of the traditional brick-and-mortar curriculum. Almost similar to the traditional curriculum, online schools offer core and elective coursework, with honors, IB, and AP courses. The core courses offered in online high schools include Science, Mathematics, Language Arts, and Social Studies. On the other hand, the electives include Music, Journalism, Foreign language, and Art History.
Overall, the Online High School Curriculum helps students develop a strong academic foundation, preparing them to kickstart their college journey. Most online high schools follow the Common Core Standards set by 43 states and the District of Columbia. These standards are responsible for establishing course guidelines for students of grades 9 to 12.
The 9th Grade Curriculum
Mathematics: Geometry and Algebra.
Science: Chemistry or Biology, Physical/Earth Science or Space science.
Social Studies: US History, World History, US Government.
Language Arts: Literary Analysis, Comprehension, Listening, and Speaking.
The 9th grade is the year of transition from middle school to high school. The raised expectations and advanced course structure is fulfilled right by the online high school curriculum.
The 10th Grade Curriculum
Mathematics: Geometry and Algebra 2.
Science: Chemistry, Applied Biology.
Social Studies: Economics, Geography, World History, and Political Science.
Language Arts: Course structured to improve reading comprehension, analysis, and to develop research skills. It also includes second-year English.
The 10th grade marks yet another transitional year for high schoolers. They begin thinking of their major and prospective career.
Students get to read the advanced courses in core subject areas. They can also opt for elective coursework.
The 11th Grade Curriculum
Mathematics: Introductory Calculus, Trigonometry.
Science: Physics, Biology, Anatomy, General and Physical Science.
Social Studies: Law and Government, U.S. History and World Geography.
Language Arts: Creative Writing, English 3 and American Literature.
The 12th Grade Curriculum
The 12th grade offers students flexibility in selecting classes, including diverse options from optional electives. These electives generally include Foreign Languages, Marine Science, etc. Students can choose to go for online A.P. classes in the core subject areas of their interest.
What should you look for in an online high school?
With a wide array of online high schools to choose from, each one should be thoroughly investigated for their curriculum, resources, and material and academic instruction before enrollment. However, the first step towards the ideal "online high school" hunt-down would be to evaluate your needs. Ask yourselves what your expectations from your prospective virtual high school are? Noting what you want it to have and what not will definitely ease your search.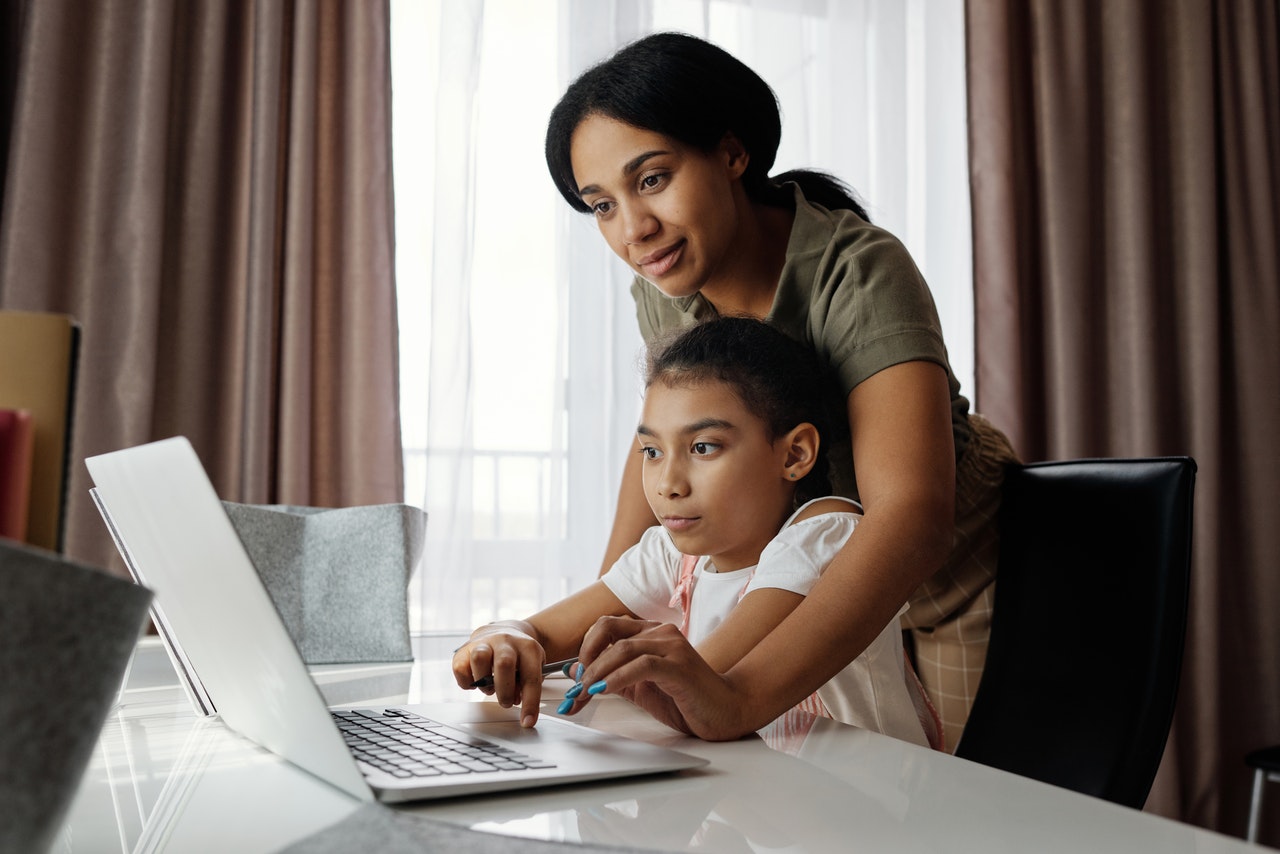 Researching a bit about the type of programs the online high school has to offer can help. Yet, certain other sets of factors and criteria affect the overall quality of education the online high school will provide. Parents should consider reviewing the below-mentioned criteria to choose an ideal online high school.
Accreditation of The School
What is the Accreditation of the online high school you have set your eyes on? Is it Accredited or Non- Accredited? Accreditation is a necessary parameter to measure the quality of education provided by the high school.
While distance learning platforms are considered to be "less than" their traditional brick-and-mortar counterparts, receiving an Accreditation can surely boost up the value of the virtual high school. AdvancED, a nonprofit organization, accredits many online high schools. This organization is trustworthy as it conducts thorough research and on-site reviews to ensure the school provides quality education for various learners.
Affordability
The factors that make an online high school program affordable varies for individuals. However, taking a look at the tuition fees, payment plans, additional fees, and discounts would be a wise idea. Students and their parents should also consider dual enrollment classes.
These classes can earn the students both college and high school credits for the same course. As a result, you end up saving thousands of dollars on future college courses. Some online high school programs offer students to complete their high school diploma and associate degree simultaneously through "EarlyCollege" or "Pre College" programs.
Credit Transfers
Credit Transfers are crucial— both for into or out of an online program. Most of the institutions do not allow credit transfer from an unaccredited online high school. Parents should thoroughly research the entire credit transfer criteria before considering the platform best for enrollment.
It is vital to discuss the credit transfer policies both with the local school district and the online school in question. For relief, some schools provide an enrollment agreement. This agreement recognizes the courses and credits that will be honored.
Student Success and School Performance
Some states in the U.S. evaluate a high school's overall performance, both traditional and online, based on several factors. These factors often include student and parent satisfaction, graduation rates, and student outcomes.
The graduation rates of online high schools are compared with their on-campus counterparts in the area to provide a clear view of the scenario. Retention rates of the school are yet another factor that throws light on the credibility of high school. Also, appropriate and challenging coursework prepares students for transition into much rigorous college studies.
How to succeed as an online high school student?
Even though consistency and hard work are keys to a transcript full of A's, parent involvement is yet another. According to some studies, parental involvement in the online high school journey improves the student's grades and test scores. However, the involvement of parents diminishes as the student advances towards higher academic levels.
In the case of online high-schoolers, parent involvement is constrained to evenings and weekends. The course load in high school is heavy, which means the student has to study for six to seven hours each day independently. Also, the students are required to participate in more and more synchronous classes. This results in a much more packed daily schedule.
Parents can directly involve and support the high-schooler by reporting daily attendance. Also, they can ensure where the student's lessons, tests, or assignments are completed. There are many other ways to show support to prospective online high-schoolers as parents, three of them being:
Conduct School check-ins:
Parents should consider having regular contact with the student's instructors and school administration. Participating in parent/teacher conferences to keep track of students' progress through the lessons and discuss grades is another form of involvement.
Most of the online high schools and statewide schools have a parent network for distance learners. These networks hold a lot of conferences, workshops, and live events along with online training programs. These networks bring parents together so that they can connect, get advice, learn from each other's experiences and get familiar with the entire online high school scenario.
Make Use of Planning Tools:
Parents should try to have an understanding of the student's courses and schedules. This will help them monitor the child's overall academic progress. Marking the family calendar with the child's lesson plans, daily schedules, and teacher check-ins will ensure the parent's support to their child throughout the online high school journey.
FAQ's
What are the attendance requirements for online high school students?
A full-time online high school program requires the students to log in to each class for at least an hour. The classes are organized five days every week throughout the semester. Most of the virtual high school programs give students the flexibility to choose which day of the week they want to do their coursework. These virtual schools often provide them with the flexibility to decide the time frame of lectures that best suit them.
Do online high schools provide advanced education opportunities?
Most of the Accredited online high schools provide students with a range of A.P. courses to choose from. The Advanced Placements or A.P. courses are taken for earning credits. If the grades scored in the A.P. exams are good enough, it helps capture university admission counselors' attention. Many high schools offer dual degree programs, which means the student can earn both high school and college credits simultaneously for the same course.
Will the online high school help you to make up credits?
Online high school is indeed the best way to earn those credits that might come into your way of graduating high school. Students might suffer to make up for the missing credits in the required courses. However, they can go for credit recovery courses offered by many virtual high schools. These online high schools resolve the problem of scheduling the regular semester coursework with the credit recovery courses to a great extent. There is no time constraint, and the students have the flexibility to attend these classes according to their own schedule.
Do Colleges accept diplomas earned through an online high school?
If the online high school you have earned your diploma from is Accredited and legitimate, colleges and universities will accept your application. The Accreditation of a virtual high school is an important parameter that decides its legitimacy.
Nonetheless, regional Accreditation is more widely accepted over the national Accreditation. Universities might feel the diploma is not legitimate if the University is not regionally accredited. Some of them require the student to enroll in additional courses in order to prove their credibility. Also, parents should thoroughly research the virtual high school background to ensure it does not carry a fake accreditation or diploma mill.
Is Online High School too hard to learn from?
To put it simply, earning an Online Highschool diploma might be more comfortable for students. The virtual learning system eliminates certain factors that might degrade a student's overall academic growth and performance. These factors often include peer pressure, bullying, a busy schedule, lack of flexibility for learning, etc. Online high schools charge low tuition fees, and every student has access to individualized attention. These schools also provide help to the enrolled students 24/7, which is usually not possible in traditional schools.
Conclusion
Over the last decade, online high school has given stiff competition to its traditional counterpart. The skyrocketing popularity of completing high school diplomas through virtual schools is due to the flexibility it has to offer. Students can learn at their own pace, have one-on-one interaction with their teachers, and have access to a vast library of quality resources and material. Not only online high schools offer standard core subjects, but also a wide range of electives that may not be available to students in on-campus schools.
Online High School comes in as an aid for students who are frequently moving, live in rural areas or are actors, athletes etc. These students can not attend traditional high schools. However, the flexibility of online high schools gives them access to the best education required to apply for colleges.
Furthermore, online high schools are categorized into public schools, chartered schools and private schools. The tuition fees are less for public schools when compared to private online high schools.
The curriculum of an online high school is almost similar to the curriculum taught at the brick-and-mortar high schools. However, students have the opportunity to choose from a wide range of electives. Additionally, they can also opt for AP and IB classes.
Apart from all these, parents should consider certain factors before getting their children enrolled in an online high school. These factors include the Accreditation of the school, tuition fees, credit transfer policies and the school performance. The course structure being similar to that in traditional high schools, is rigorous. Students have to commit hard work to get a transcript full of A's. Parent involvement is also necessary for a student to perform well in online high schools.