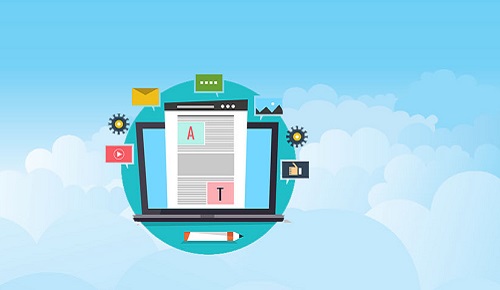 07
Jan
2014
Notable Online Learning Developments in the US
Notable Online Learning Developments in the US

Online learning has been available in the US for a number of years. However, during that time, it has undergone significant changes. From new online high schools coming online throughout the nation to new teacher certification options, it's almost a brand new world out there. In fact, many of these developments highlight a growing trend toward making accredited online high schools more accessible to everyone.

Washington Sees the Need

As an example of making online high schools more accessible to all, the state of Washington has enacted a new requirement for state school boards to implement an online learning policy in order to gain certification from the state for any online program that spans multiple districts. Red Comet is an accredited online public high school in the state of Washington, and has been serving students there for more than 10 years.

Wisconsin Prepares Teachers

With the growing number of students seeking to earn accredited online high schools diplomas, Wisconsin is taking steps to ensure that teachers are prepared for the future. The state now mandates that any teachers involved in online programs must have spent 30 hours of professional development in a setting designed to help prepare teachers for the differences in online learning, based on teaching standards developed by iNACOL.

Connecticut Opens Its Doors

Connecticut is paving the way for online high schools with accredited programs by instituting a two-fold policy. The first portion of this program allows teachers to have teaching certification from any state, rather than only from Connecticut. The second portion mandates the creation of an online "credit recovery" program by any school district with a dropout rate of 8% of more.

Idaho and Washington State See Changing Trends with Online High Schools

Idaho and Washington have seen significant changes with accredited online high schools, and those changes have been reflected in audits conducted by the states. While previous years' audits often highlighted areas in which improvement was needed for online high schools, 2010 saw far fewer areas highlighted where change was required. Instead, these audits reflected the growth of online learning in these two states in terms of the number of students now enrolling in accredited online high schools and the growth rate of online programs within the states.

New York and Los Angeles See Growth with Accredited High Schools Online

New York City began offering their Advanced Placement program, as well as online credit recovery and new options for blended courses in 2010. Los Angeles also saw the debut of their first fulltime online high school in 2010.

Michigan and Massachusetts Get in Gear

Massachusetts now requires that all online high schools have a 25% enrollment rate from within the school district that created the online school, though schools are limited to no more than 500 students (and there is a waiver for the 25% prerequisite). Michigan has started their first fulltime online high schools with accredited courses, though enrollment is limited to just two schools in the state during this trial run.

Online high schools with accredited courses are becoming standard offerings throughout the US as more and more states bring programs online after realizing the immense benefits and the inherent need for distance learning. Throughout it all, Red Comet provides reputable, accredited online learning options.