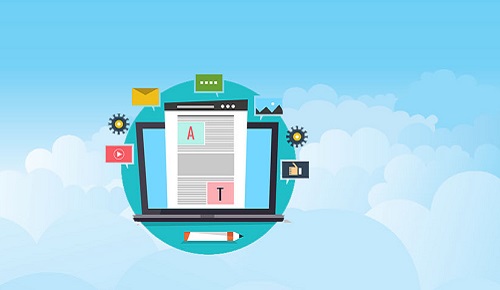 Jan 04, 2014
Mobile Learning - Is It in Your Future?
Mobile Learning – Is It in Your Future?

Distance learning has changed the face of education in the United States forever. However, not very long ago it was little more than an abstract concept that few students, parents or teachers truly understood. That has changed significantly, as more and more online schools begin offering digital learning for students, like Red Comet, an accredited online high school offering fulltime, supplemental and credit retrieval courses. Things are changing once more, though, and mobile learning might be the next big thing. What is mobile learning and why should you know about it?

What Is Mobile Learning?

Mobile learning is technically a subset of distance learning. The difference between traditional distance learning models and mobile learning is that mobile learning holds the promise of making education possible in virtually any setting, at any time. While mobile learning remains a small subset of the education system, there are signs that it's set to grow rapidly in a very short time.

Unlike distance learning, mobile learning does not require that a student be at home (or a similar static location) to complete his or her studies. For instance, a student could be on a cross-country trip with her parents, but complete her coursework via a 3G connected tablet computer, or even on a smartphone with a 3G or 4G connection. Moreover, as 4G technology expands and more areas are able to stream media at higher rates, with fewer bandwidth restrictions, more and more students will find this type of education available to them. Of course, many virtual high school programs can be accessed this way now, such as Red Comet, an accredited online high school.

The Question of Devices

Distance learning has traditionally been completed on PCs or laptops in a home setting. Mobile learning is usually thought to take place on devices such as smartphones or on iPods and similar devices. However, the rise of tablet computers is changing things considerably. While these are larger devices and therefore somewhat less portable, they're far more conducive to a larger range of mobile learning activities than the small screen found on an iPod Touch.

Accessibility

The question of accessibility in mobile learning has to be addressed. Many educators and parents point to the fact that traditional distance learning programs offer a better range of educational courses and related programming. However, informational apps, podcasts and programming are making mobile learning far more accessible than ever before, and are set to explode in coming years. While iTunes might be the most visible aspect here, there are many others, including new educational options coming online via the Android Market and Amazon Appstore.

Of course, students interested in mobile learning are not relegated to apps and podcasts alone. Many curriculum developers and online content development companies are realizing the benefits offered by mobile learning and are beginning to roll out offerings in this area in addition to traditional digital learning platforms.

Ultimate Integration Coming Soon

All of these changes in the distance learning field signify one thing: unification and integration is on the horizon. In fact, many school districts are actively seeking digital learning options that can span devices, from desktop PCs to tablets, smartphones and digital entertainment devices.