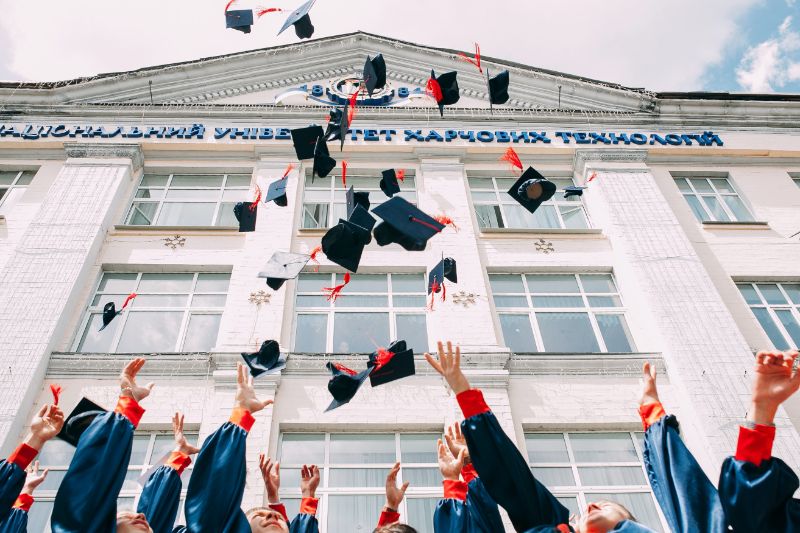 Nov 05, 2020
How to Gain & Recover Lost High School Credits
High school credits are a point based scoring system native in the US that determine whether students have met the academic requirements to graduate and earn their diplomas. The credits are awarded when a student completes and passes one of the courses or a required school program.
The US educational system follows the Carnegie unit when awarding credits to their students.
According to the system, a student is eligible for one credit on a subject if they have completed 120 hours of instruction time. However, the actual number of hours necessary to invest in a credit-bearing course will vary depending on the course and the school. That is because the Carnegie unit is often criticized for its one-size-fits-all approach.
The total number of credits a student gets will determine the future of their academic career. Having too few credits means that they will not be able to get their high school diploma. However, even if they have the necessary credits to graduate, it might be less than what is required for them to get into their dream college.
And that's why, for a better topic comprehension, we have prepared a guide to help you understand the different ways in which you can quickly gain, and recover credits you might need.
Let's get started.
How Many High School Credits Are Required to Get Your Diploma?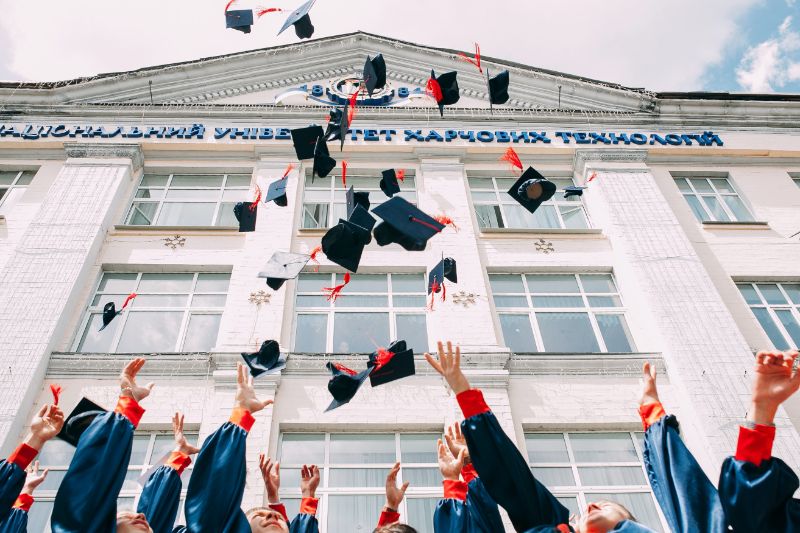 Depending on the school, the credit requirements for obtaining your high school diploma is going to vary. Generally you are going to need from 24 (like in Alabama) to 44 (New York) credits and everything in between. Each state has also a different credit structure, where some states require for successful graduation as well SAP and ACT scores (like in Texas), some states require 4 different subjects completion (North Carolina) while some 7 (New York).
To add to this already dissimilar system, every state has multiple alternatives for high schools students. To learn more about this complicated topic, read our article on high school credit requirements state by state on our blog RedComet.org/blog.
Generally, the state sets a minimum credit requirement – which means no school will be allowed to award a diploma to a student if they don't have the specified amount of credits.
However, a school can set the credit requirement for a diploma much higher than what the state has specified. If you are enrolled in a school and fail to secure their specified credit requirements, you will not be awarded a diploma, even if you meet the state requirement.
For example, let's say your state requires you to obtain at least 18 credits for you to be eligible for a high school diploma. However, your school might elect to increase the requirement to 24 credits and won't award you a diploma if you fail to do so.
As to why schools choose to increase the credit requirements, it's mostly to promote higher academic achievement and better prepared students for further life.
Now, you can get in touch with your school to know how many credits you need to be eligible for your high school diploma.
However, as we discussed, just graduating might not get you into your dream college. You will also need to have a specified number of high school credits, which is generally higher than the graduating minimum. As such, it is best to browse the college's website or head to their campus to learn about the credit requirements for enrollment.
Having an idea of the credit requirement will help you plan your studies and courses accordingly so that you can pursue your academic career without any hiccups.
Advantages of Gaining Extra High School Credits
High school credits aren't only necessary to help you get your diploma or make your way into college.
In fact, you should always aim to get as many high school credits as possible, since it will help you immensely throughout your academic life and when you head out to start your professional career.
Here are a few benefits of gaining extra high school credits:
Improving your GPA (Grade Point Average): Did you know that your high school credits will be considered when calculating your college GPA? And a better GPA means better job opportunities once you complete college.
Helps you get good internships: When applying for an internship, the HR will look at your high school credits and your performance in college. Having more high school credits than your fellow candidates means you have a better chance of securing the position.
A quantitative means to display your passion: When sitting in front of the interviewer, people commonly say that they are really passionate about this and that. But by disclosing your high school credits, you have a way to show off your dedication and determination.
You can cut yourself some slack in the future: By scoring extra high school credits from the start, you have the option to skip classes when necessary in the future. This frees you up to pursue some constructive work or to help out during a family emergency, without worrying about repercussions on your academic life.
5 Ways to Gain Extra High School Credits
Now that you know the importance of having extra high school credits let's talk about the different ways to help you do so.
Enroll for a Credit Recovery Program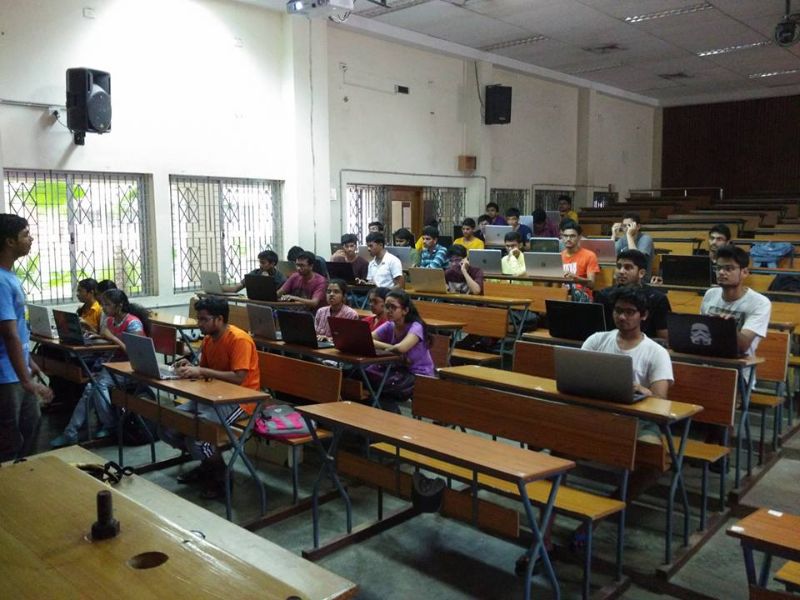 Credit recovery programs are available for students who have failed a class in high school. These programs are mostly focused on students not falling behind.
Most credit recovery programs are offered during the summer, as a part of a summer school program.
These courses are generally shorter than the actual courses and take around 6 to 8 weeks to complete.
Note: By taking a credit recovery course, you can make up for your lost credits, which will eventually help you to get your high school diploma. However, since you are taking an extra course, it will affect your overall GPA – since GPA is calculated by dividing the total credits earned by the total number of attempted credits.
Go to Summer School
Attending summer school isn't only meant for credit recovery. There are tons of other courses, including preparatory studies for higher grades and explorative programs, to introduce you to vocational electives.
Summer school program allows you to continue increasing your academic hours even when traditional school is closed, which allows you to earn a few extra credits in the process, gain new knowledge, get a head in your class, help you understand new concepts and make your CV look better in general.
If you want to learn about summer school, what types of courses are offered there, and the overall experience, then you can check out this guide on how summer school works.[link to article no.20]
Look for High School Courses Offered at your Local Community College
For students attending summer school, people will often think that they have failed a course, even though you have not enrolled in a credit recovery program. Many students and parents often wish to avoid a social stigma of being perceived as a class-failer, which can sometimes be associated with enrollment into summer school programs. If this is your case as well, then look at your local community college for help.
Sometimes, community colleges offer high school courses in the core subjects for an extra credit. This includes English, math, science, and social studies.
Generally, a community college course worth 3 credits will translate to 1 high school credit.
But there is a catch. To enroll you might need to take a placement exam. Furthermore, there might be extra costs involved for tuitions, using the lab, and buying the college textbooks.
Also, make sure to check with your school counselor on whether the credits earned through community college courses will transfer over to your high school as sometimes they don't.
Note: Enrolling for a high school course through a community college is only recommended as an alternative to summer school. A student shouldn't enroll for both summer school and community college as it will put too much pressure, which has detrimental effects in most cases.
Take Extra Classes Offered by your High School
If you are really motivated, you can consider taking extra classes offered by your school in order to increase your total academic hours and earn extra credits.
Some schools will offer extra classes before and/or after the regular school hours. Since these classes are offered by the school, you can rest assured that it will be added to your overall school credits. Furthermore, you don't need to go to another physical location, which is always a plus.
However, you might not find an extra class allocated on the subject you are looking for but even taking up a simple, early morning choir class can significantly boost your credits.
With that in mind, discuss with your school counselor or refer to your school website to learn about what extra classes are offered and how many credits you can earn by taking them.
Join an Online School
Let's face it — you can't earn extra credits without putting in the extra hours.
Sometimes it might be inconvenient for you to stay at school for long hours, taking extra classes, or you might not be able to attend a community college because it is located too far away, and summer school would simply interfere with your vacation plans. What then?
In such cases, you can enroll in an online school to supplement your learning.
You have the benefit of learning from the comforts of your own home. And since everything is online, you can set your own study hours, and learn to work better with your personal schedule.
Yes, you still need to put in the extra hours, but now you can do it from wherever you want, and whenever you want. This extra freedom and flexibility is crucial and helps you maintain a positive balance between your academic and personal life.
However, before enrolling in the online school, consult with your school counselor to make sure that the earned credits from that particular institute can be transferred.
One of the best options out there are state virtual programs, which are state-sponsored, tuition-free public schools. But these are extremely in demand, and the seats fill quickly, so you need to plan ahead to get a spot.
How to Earn College Credits While Still in High School?
Students who are looking to earn extra high school credits to boost their academic careers can also consider aiming to earn college credits while in high school. That being said, the academic material will be considerably advanced and is only recommended for really motivated and meritorious students. However, getting college credits this early on can have many benefits.
First of all, by starting to earn your college credits while still in high school, you will be able to complete graduation one or two semesters early. Not only will this help you save a significant amount of money in college tuition, but also allow you to apply to the job before your peers.
Furthermore, if the student already has an earned college credit beforehand, they can skip an intro course. This gives them more time to focus on the more advanced coursework, plus also saves money on buying textbooks.
Other than this, having the extra college credits is also helpful in times of emergency. For example, due to an unavoidable circumstance, you might miss a couple of weeks of classes. In this case, having the extra credits early on ensures that you will still graduate on time, and you won't need to take any extra academic pressure.
But above all, enrolling for a college and having a few college credits under your belt from the start shows them that you are a dedicated student, improving your chances of getting admitted.
Now with that being said, here are 6 ways in which you can earn college credits while still in high school:
Advanced Placement Programs: Advanced Placement (AP) programs are available to high school upperclassmen.
Here, students have the opportunity to study college-level courses on a variety of subjects. If you score a high grade on these courses, you will earn college credits on the subject.
College-Level Examination Program (CLEP): In AP programs, students need to attend a class and then sit for an exam. However, with CLEP, the student simply needs to sit for the exam and pass it, of course, and then they will earn college credits based on their performance.
There is no associated coursework connected to the program. You can just study the subjects at your own pace in your own time, and simply sit for the exam, and that's it.
Dual Enrollments: Dual Enrollments is exactly what it sounds like. The program allows a student to enroll in high school, all the while taking introductory graduate-level courses. It is, by far, one of the most straightforward ways to earn college credits while still in high school.
International Baccalaureate Diploma Programs: The International Baccalaureate Organization (IBO) offers the IB Diploma program targeted at highly motivated students who excel in their studies.
The program centers around 6 subjects – Arts, Mathematics, Science, Individuals and Society, Language Acquisition, and Language & Literature.
Summer Colleges: Similar to summer school, summer college is available to students who wish to take college courses during the summer vacation. Completing the course will provide the students with college credits which they can use when they get into college.
By far, joining summer college is one of the best ways to experience college life early on, as the classes take place on an actual college campus.
However, it is also one of the most expensive options for earning college credits. As such, it is mostly pursued by well-funded students who also have great academic credentials.
Early Enrollment: Early Enrollment programs are targeted at gifted students who are bored of high school and just want to get started with college.
Through the early enrollment program, the student can bypass the trivialities of earning a high school diploma and just apply to than you normally would.
Interested in the topic? Here is a detailed guide to fill you in with all the necessary information on how to get college credits in high school.
In Summary
Credit recovery is still the biggest reason why students and parents search for courses and programs to gain some extra credits. However, there are tons of benefits to gaining extra high school credits, above ones you need to graduate.
Here are a few ways in which you can gain extra high school credits:
Enroll for a credit recovery program
Attend a summer school
Look for high school courses offered at your local community college
Take extra classes offered at your own high school
Join an online school
If you want to earn extra high school credits to jump start your academic path when you enter college, it is better to go straight to earning college credits from high school.
Here are a few ways in which it is possible:
Advanced Placement Programs (AP)
College-Level Examination Program (CLEP)
Dual Enrollments
International Baccalaureate Diploma Programs
Summer Colleges
Early Enrollment
We hope you have found this read useful and that it has helped you in finding the right types of courses and programs to earn extra high school, or college credits.
Did you like this read? Then check more guides from our series of High School Credits on our blog RedComet.org/blog.