11
Nov
2020
How Does Credit Recovery Work
Credit recovery is a powerful tool. It enables students to recover credits so that they can graduate or reach their academic goals.
In this article, we will explore a particular topic related to Credit recovery, i.e., how Credit Recovery works.
It is common for students to lose interest in what they are studying due to one reason. Studies suggest that students who do not graduate do badly when it comes to their careers and are more likely to be in debt than those who graduate. Students who graduate are also likely to improve the country's economy as they are able to maintain their jobs more strongly and grow at a steady pace.
So, the authorities have a clear incentive to offer credit recovery programs to improve the graduating rate.
What is Credit Recovery?
Credit Recovery can be defined from the perspective of both the authorities and students. As for students, they can use a credit recovery program to recover credits from their subjects. It is a well-established method where a student needs to enroll in one of the credit recovery programs and finish it successfully to gain credit towards their graduation.
As for authorities, it helps them give students another chance to succeed and improve the graduation rate. In short, it can easily be said that everyone, including parents, students, and the school, benefits from credit recovery programs.
There are many instances where students fail to complete their subjects on time. The reasons can be related to their wellness or their inability to invest time in learning the subject. Some students may also find some subjects hard to digest and hence fail to clear them. With Credit recovery, these cases are handled in such a way that improves the success rate of students.
Let's take an example to understand its implications.
John is a brilliant student. He works hard on the subjects he likes but can struggle with subjects or courses that are least interested in him. In that case, he simply invests less time in that particular subject. That's why he was not able to clear that subject, and the credits for the said subject now feel stuck.
To overcome this, he took a credit recovery program. As credit recovery programs are customized based on the student's special needs, he was able to clear the subject and get back the credit!
There can be other scenarios as well, where credit recovery programs are beneficial. For instance, students may not be able to complete their studies due to other unforeseen reasons such as illness. This way, they can opt for the credit recovery program and get credit later. This helps them cope with the situation and ensure that their path to graduation never stops. Other students who are more pro-active when it comes to sports can also utilize credit recovery programs. In short, it enables anyone to get their credit back.
Credit recovery programs can be taken both offline and online. Right now, 89% of the schools provide credit recovery program(s). This means that students studying in those schools can easily benefit from the program without the need to search for alternatives. For the rest, 11%, students, and parents need to take credit recovery programs from other providers.
The different ways, the credit recovery can be achieved are below:
The student can complete it through independent study.
They can also take individual remediation program.
Lastly, they can take distance education.
Generally, the credit recovery programs run through summer school, but that's not always the case.
The mode of delivery also differs when it comes to credit recovery systems. The student can opt to take the course:
Online
Blended mode(online+instructor)
The traditional way where they take regular classes.
We have already covered Credit Recovery Programs in detail. To read more, check out, The Complete Guide To Credit Recovery Programs.
How Does Credit Recovery Work?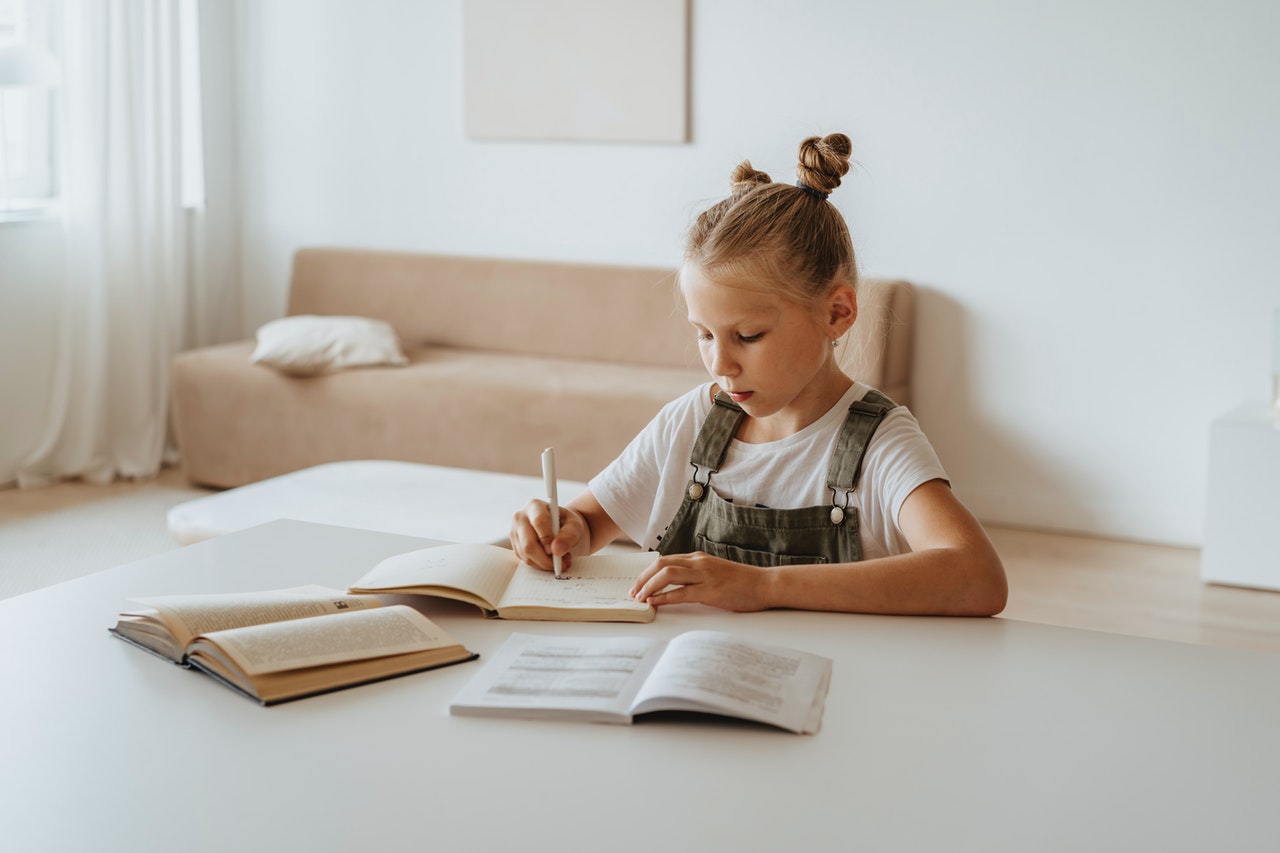 With the idea of credit recovery clear, it is now time to learn how credit recovery works. To illustrate its working, we will take a virtual identity. Let's name him Sam.
For some reason, Sam was not able to complete the subjects during this school year. It can be either illness or other sporting commitments, which is very common in academia. There can also be other reasons which are beyond the control of the student. As we can see, we are now going through the COVID situation — which can delay the student's learning.
Anyway, whatever may be the reason, Sam or his parents decides that he needs to take a credit recovery program. Parents need to support their children and teach them about credit recovery if they do not know about it earlier. With a clear understanding of what's on offer, the parents then can check if their school offers credit recovery programs.
As mentioned earlier, 89% of the schools provide one or another form of a credit recovery program. If you are school does provide one, then you can connect with them and explore the options that they have to offer.
But for some reason, if there is no credit recovery program, then you need to look out for other options. Many third-party vendors provide credit recovery programs. It is best to search for credit recovery programs in your state for best management. If you are from Texas, you may want to search for the keyword "credit recovery texas" on Google to find the potential options you have.
Before you decide to enroll in any of the third-party credit recovery programs, you need to see how well they are placed when it comes to providing those programs. Do they provide it online or offline? Is there any blended format to explore? Are the teachers experienced enough to handle the special requirement for teaching? Is the curriculum good enough to teach your child in the right way? And, most importantly, are they certified?
By answering all these questions, you are going to make sure that you are investing correctly.
RedComet provides credit recovery levels, which can be used by students to gain credits.
How does summer credit recovery work?
The Summer-school program is one of the ways to make credit recovery. In summer, the school allows students to do credit recovery programs. This way, students can cover the courses that they failed to clear in their regular school year.
However, credit recovery programs are not limited to summer only as students can take the credit-recovery courses after school, during normal school hours, or on vacations.
Benefits of Credit Recovery Programs
There are many benefits to credit recovery programs. The first and the most obvious benefit is that the student can gain the lost credit point and continue his graduation journey. Another benefit is that students can enjoy a more flexible learning experience as they can choose to do courses at their pace in a more customized environment.
Not all students learn the same way, and that's why traditional classes might not be an ideal way of learning. These credit recovery programs are a good way to understand the curriculum and use the knowledge in other projects for those students. As we mentioned in our previous posts, it offers a way to discover alternative educational paths for many learners.
Conclusion
This leads us to the end of our credit recovery program small guide, where we discussed credit recovery and how it works. So, what do you think about it? Do you think that credit recovery programs provide the benefit to students? Comment below and let us know.
Frequently Asked Questions(FAQ)
How does credit recovery affect GPA?
It is a common misconception that credit recovery affects the GPA negatively. However, that's not the truth. Infact, a study was done by Walden University, which suggests that there is no effect of credit recovery on the GPA.
How long does credit recovery last?
The credit recovery program varies depending on the course itself. However, the summer course recovery course can take eight weeks for two-semester courses and one week for a one-semester course.
Can you do credit recovery online?
Yes, you can do credit recovery online. There are many providers that provide the courses online through their platform.
Does credit recovery affect college?
As credit recovery programs do not affect GPA, they also have no negative impact on the college.
Can you fail credit recovery?
Credit recovery programs need to be cleared just like any other course. If you fail to clear a credit recovery course, then you can take the class in the next academic year. You can also try to take another credit recovery program in summer school.
Is failing a class, the end of the world?
Nope, failure is the start of your learning. It is not the end of the world, and you can use your failure experience to learn about your limits and the changes that you need to make to succeed. Also, you can take credit recovery courses/programs to gain the necessary credentials to complete graduation.
How many credits do you need to graduate?
To graduate, you need to do 60 credits for an associate degree. However, for a bachelor's degree to you need to complete 120 credits.