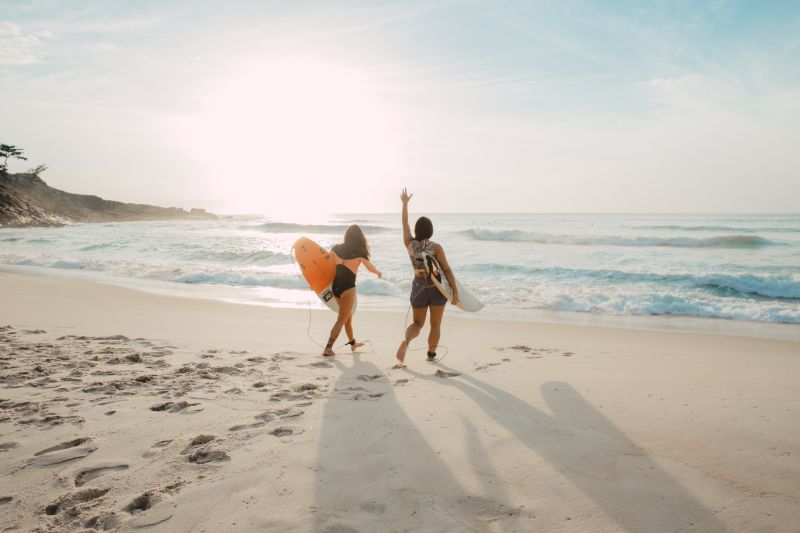 05
Nov
2020
How Can Summer School Help My Academic Career?
Now more than ever, students are considering enrolling in a summer school to get ahead of the class. But despite its growing popularity, there is still some confusion among students and parents regarding how summer school works.
Is it like a regular school with regular school hours? What's the benefit of enrolling in a summer school? And is it going to ruin your summer vacation? All these are legitimate questions asked by both parents and students.
This is why, for the purpose of this read, we have put together a guide going over how summer school works. So without further ado, let's get started.
What Is Summer School?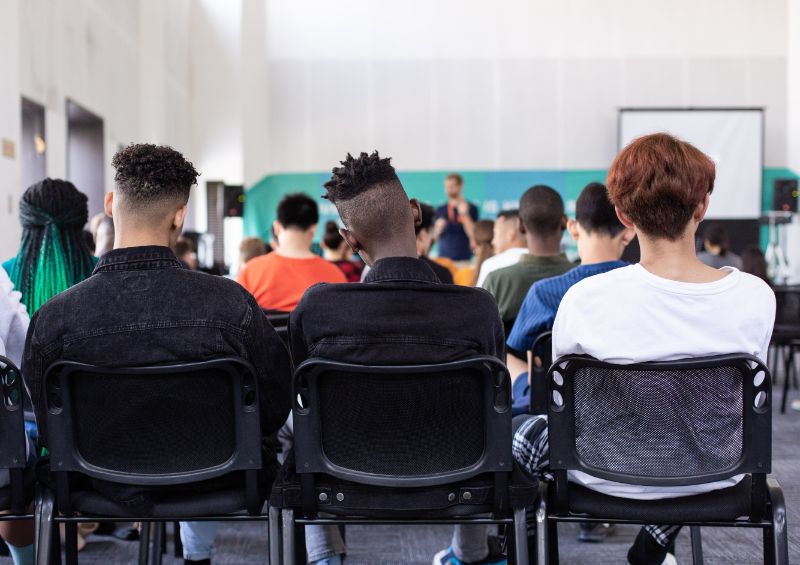 Summer school refers to a special set of classes that students enroll for during the summer vacation. These are generally sponsored by a school or private company.
Enrolling to a summer school class or program is completely optional, and that's why it takes place outside the regular academic year. That being said, participation has shown to result in better educational and academic progress based on study by H. Cooper, K. Charlton, J. C. Valentine, and L. Muhlenbruck.
A couple of decades ago, only high school students used to join summer school. But now, students from every grade are taking part in a summer school program. With that being said, the reasons for enrolling in a summer school are various and at some of them we are going to take a look in this article.
One of the important benefits of summer school is that when a particular class or topic is difficult students can simply retake it during summer school.
Other than this, for meritorious students, there are advanced courses covering subjects that will be taught in their next grade . This allows the students to get ahead of the class and potentially get more time to study and comprehend more advanced topics.
Summer schools are not targeted at lower-grade students only. There are also summer school programs at community colleges and universities.
Also thanks to the gradual digital transformation, online summer schools are becoming more popular, as they allow students to attend classes from the comforts of their home, or anywhere where there is an internet connection.
We will take a look at the differences between an online summer school and offline summer school in a later section.
But first, let's take a look at some of the most commonly asked questions regarding summer schooling and some of its myths.
Will Joining a Summer School Ruin My Summer Vacation?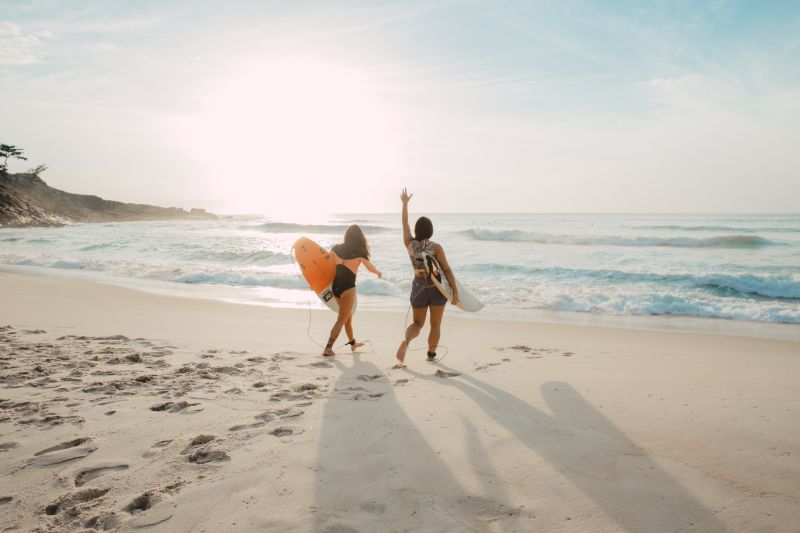 It is common for students and parents to often think that attending summer school is going to put extra stress on students and ruin the summer vacation. This stems mostly from the misconception that summer school classes are as long as regular school hours. However, this is not true.
In summer school, you get to choose which subject(s) you want to take. If you pick just one or two subjects, it will take about one or two hours per day. As such, students generally have ample time and energy to do all the other summer vacation activities they have planned.
But what about going on a trip? How can a student attend summer school if they are not in the locality?
Simple! If you are planning on a foreign trip or visiting your grandparents this summer, then you can enroll in an online summer school.
This allows you to attend all the classes from anywhere in the world, as long as you have a computer and an internet connection. Furthermore, with an online summer school, you get to set your own study schedule. So you can easily take your classes before or after (or even during!) whatever you have planned for the day.
Benefits of Summer School
We briefly touched on some of the reasons for attending summer school and why you should consider it during your summer vacation.To give you a better idea, let's take a look at the benefits of summer schools in more detail.
Helps with Credit Recovery
The most popular reason why students join summer school is for credit recovery. Getting a chance to obtain the necessary class credits during the summer vacation can really help, as every state requires the students to pass a certain amount of core classes before they can graduate. As such, without having adequate school credits, students won't be able to get their diploma, possibly having dire consequences on students' future.
Now, if the student happens to fail in one of the core classes, he will be required to take it again the following year, along with all the other classes that are scheduled for the year.
As you can imagine, this can put an incredible amount of pressure on the student, which can force them to drop out. But summer school provides the perfect antidote to this situation. Students can retake any failed classes in summer school and get summer school credits which will get them one step closer to acquiring their diploma.
Increase GPA
Summer school isn't only for students seeking credit recovery, but it is for high achievers as well.
Even if the student hasn't failed in any core subjects, they can still enroll in a summer school program to raise their GPA (Grade Point Average). A higher GPA means the student will have a better chance of getting into a better college or a technical school of their choice.
Furthermore, the summer school credits replace the failing grades a student has earned. As you can imagine, this too can help in improving the GPA and provides the student with something better than just a second chance.
Get More Time To Understand Difficult Topics
In traditional classrooms, the teacher only has so much time to invest in a particular topic. So if a student is not able to comprehend the lesson within the allocated time frame, he or she will fall behind.
The problem becomes amplified when we are talking about more difficult subjects like maths and science. Since each lesson serves as a building block for the next one, not being able to understand a lesson will make it harder to comprehend the future ones.
This is where summer school can be extremely helpful. Students can simply enroll in a summer school to re-learn one of the subjects or topics they had trouble understanding.
Learn Concepts in a More Relaxed Setting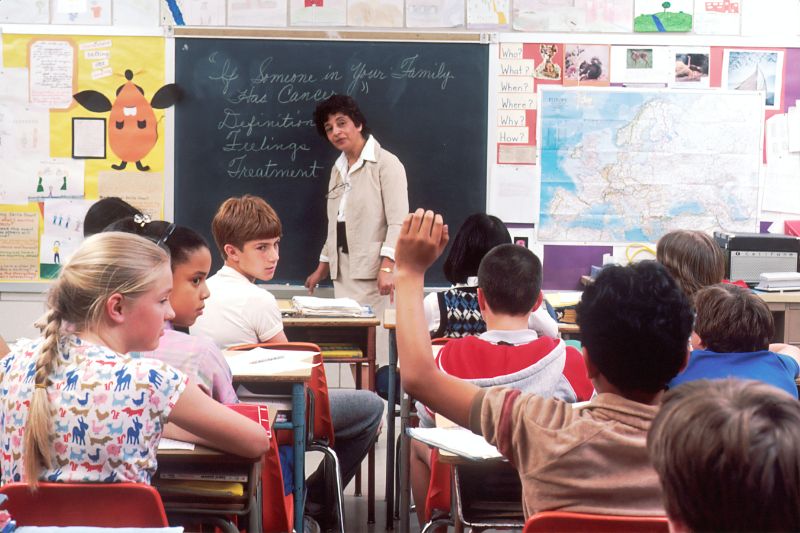 Summer school classrooms generally have fewer students. This allows the teachers to address the problems and queries of every single student and give them more time at an individual level.
Students get to ask more questions and clear any doubts that they have concerning the lesson. This helps them to get a better understanding and comprehension of the subject that is being taught.
Other than this, the summer school teachers are going to be different from the teachers at the regular school. This allows students to be exposed to a new and different teaching approach – perhaps one that might resonate with their learning style.
Distribute the Academic Pressure
During the summer vacations, most students are out of touch from their studies. This can build bad habits and make it harder for the student to refocus when school re-opens.
By enrolling in a summer school, students get to keep on studying, allowing them to stay focused on their academics throughout the year. Furthermore, since only one or two classes are taken at the most in summer school, the students also have ample time to enjoy the vacation time.
Other than this, by taking classes during the summer vacation, students get to stay ahead in class. This distributes the workload throughout the school year, providing them with some relief from the academic pressure.
How to Get the Most Out of Summer School?
Summer school offers a different experience compared to the regular and traditional schooling experience. It can be exciting and fun, especially for new students enrolling for the first time.
With that being said, students need to understand how summer school works to get the most out of it. As such, we have put together a few tips to help you get the best possible experience from your summer school.
Know Your Goals
To get the most out of your summer program, it is important that you know what you are looking for. Are you enrolling for credit recovery? Do you want to increase your GPA? Or are you simply joining summer school to explore subjects that always interested you? Or just for fun?
Whatever the reason might be, you should have a clear vision of what you are looking for from the moment you apply. This will help you to understand whether you are or not able to reach your goals early on, so you can ask the teacher for help and guidance.
Understand How the Classes Will Work
As we just said, summer school classes work differently from traditional schools. You need to do some research to understand what you are getting into, so you can create a plan that allows you to get the most out of it.
Before enrolling in a summer school program, go through their website to get additional information. Also, make sure to ask the teacher about how the program is going to be handled once the class starts.
For example, in some summer school programs, students are required to do some extra reading outside of class, as well as prepare essays or presentations. If this is the case, then you need to allocate time for these activities.
Also, summer schools endorse a higher level of interaction-based learning. There is a lot of back and forth between the students and teachers. To take full advantage of this, it is best to prepare a list of questions, notes and doubts beforehand and get them cleared out during class.
Diligence will go a long way, and it is often the note taker taking the prize. Don't be afraid to talk to your teacher, he is there for you. Ask him your questions, share your thoughts and listen to what he says in return, let him change your mind the same way you can change his.
Create and Follow a Schedule
You are going to take school during the summer vacation, so be prepared for a lot of distractions.
Your friends might ask you to hang out or to go on a trip with them. And at a point, it might seem like everybody is having fun and you are stuck studying at your home. This thought can depress you and take your focus away from your studies.
This is why maintaining a study routine or schedule is important. By creating a schedule, you will be able to divide your day accordingly for studies and play.
First, create a list of what topics that need to be studied, including any presentations that need to be prepared. Then talk with your teachers and create an estimate of the time you need to invest in completing the coursework.
Once you have an idea of the time you need to invest, create a routine allocating that much time for your studies over a time period your course takes + budget for events happening out of your power. Be sure to finish everything and still have at least a week of free time, just in case. You can then have the rest of the day free to yourself for all the other activities. You can then schedule activities with your friends accordingly.
Online Summer School Vs. Offline Summer School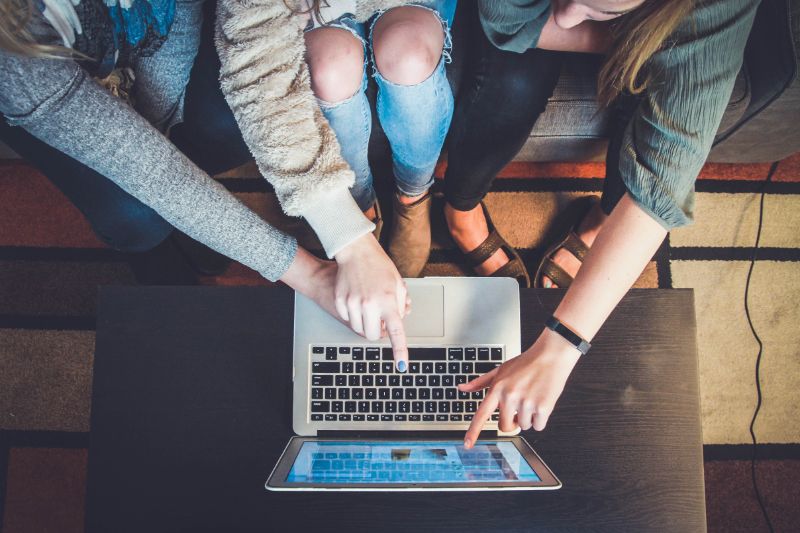 A traditional offline summer school is a program that provides lessons and educational activities that students can enroll in during the summer vacation. These are typically sponsored by the school district or a private company and are held in a traditional school setting.
Students need to go to a physical brick and mortar school to attend the classes. Each of the classes also follows a strict routine, and students need to attend the classes accordingly. This restriction on time and location can affect the students' summer vacation.
In comparison, online summer schools offer much more flexibility and freedom.
First of all, you will be able to attend online summer school from anywhere, even while you are on vacation. All you need is access to a computer and an active internet connection, and you are good to go.
Secondly, all the courses are available online and can be accessed 24/7. This means you can set your own schedule and figure out when you want to do your studies. You no longer need to plan your days around the fixed class hours of a traditional summer school.
To know more on how online summer school works, check out this article.
Summary
By now, you should have a thorough understanding of how summer school works.
As you can see, it is useful for a wide range of students and that too for various reasons. Among the most important reasons to enroll in a summer school program are that you can recover lost credits, further your academic edge, explore different subjects or simply enrich your summer with some extra fun – meeting new people or taking that chemistry class you always wanted to know how dynamite works.
The students need to prepare themselves if they wish to get the most out of their summer school. They should have a clear set of goals, an idea of the course format, and create a schedule that allows them to divide their time between work and play.