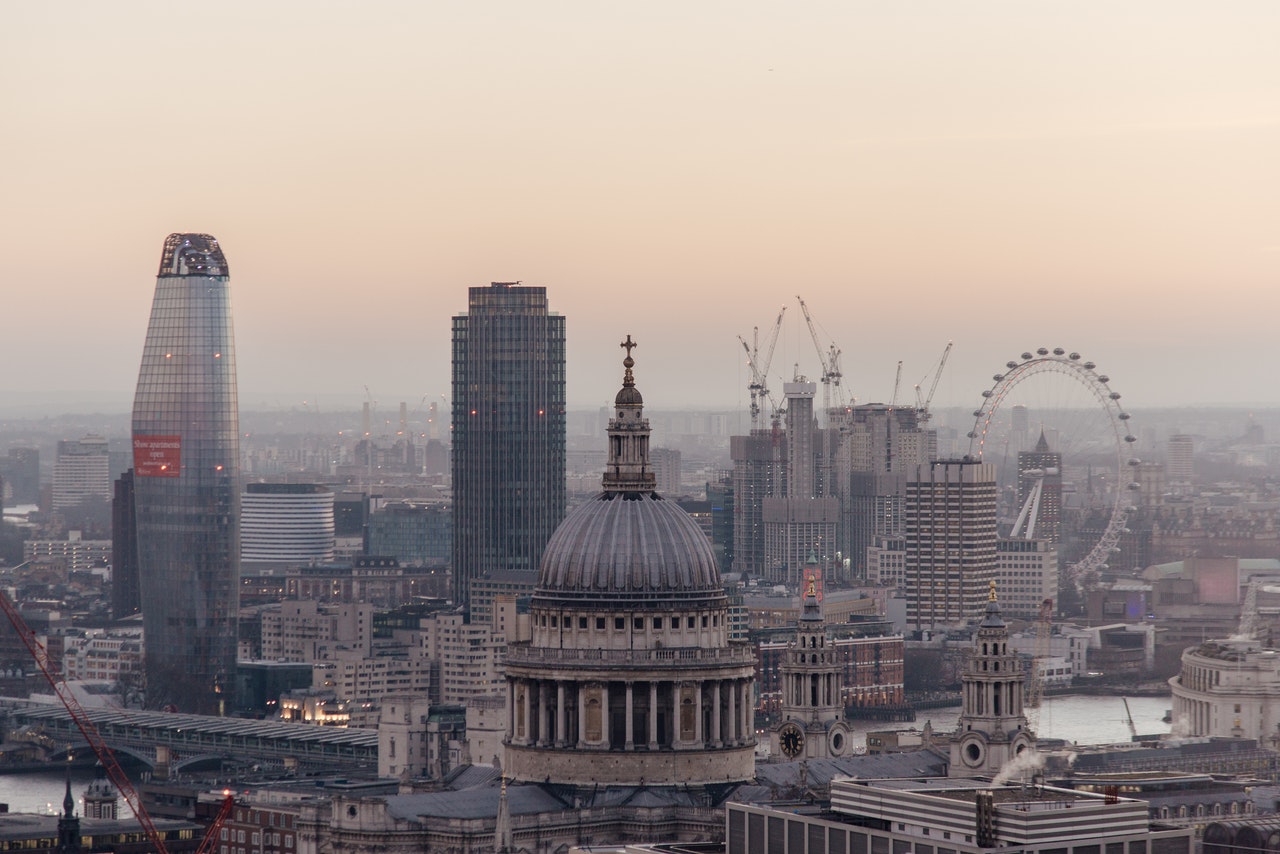 Aug 19, 2021
Honors World History - A List Of The Best Online Courses
History is a diverse subject that helps students better understand the world they live in. The subject increases not only their cultural awareness but also their moral understanding. Students develop various transferrable abilities by studying History, including informed citizenship, critical thinking, research, and general knowledge. Furthermore, the information gained via historical study applies to a wide range of fields and can lead to various job prospects.
History provides a critical viewpoint for understanding (and solving!) current and future problems because it equips us with the skills to evaluate and explain problems in the past. This allows us to discover patterns that would otherwise be invisible in the present. Understanding migratory trends may give essential context for addressing racial or cultural problems that persist. History interprets the events and reasons that have led to our current state of affairs in a variety of ways.
History, being as vital as it is, makes up for a crucial part of the high school curriculum. And it starts with a World History Honors course in grade 9. We have framed this article to include all the online World History Honors classes, along with a list of supplementary courses. So, read on!
What is the main idea behind Honors World History?
Honors World History is basically a survey course that allows students to investigate recurring themes of human experience that may be found in civilizations all across the World, from ancient to modern times. In addition, the course help students to prepare for Advanced Placement courses in Social Studies. Students thus get prepared for advanced work and a systematic overview of concepts that are a part of the global history curriculum. Not only that—students also get prepared for higher-level English courses, including AP Literature and AP Language.
A World History Honors course improves a student's overall critical thinking and problem-solving skills. Moreover, students master critical analysis and application, reflective thinking and are able to create fact-based arguments. Apart from a historical approach, students get to explore and apply the themes of geography and analyze the cultural traits of ancient civilizations. Central to these ideas, students get to understand how they shape the World and how it affects them.
Through World History Honors courses, students get a deep understanding of the historical roots of all the significant events that have shaped the World so far. In addition, they examine movements and phenomena and the pattern of living in diverse civilizations around the World. Not only that— a detailed study of societal change through wars and the development of institutions broadens their historical perspective.
World History Honors help students learn about the civilizations and changes that have shaped the United States. As a result, they become informed citizens. In addition, the knowledge acquired through the World History Honors classes helps them in the study of Honors American history.
What is the Honors World History Curriculum like?
Honors World History A The Journey From Civilization To Industrialization
Students in World History A Honors study past civilizations to learn about people's geographic, political, economic, and social qualities. Students can better grasp the present and select their future trajectory by increasing their understanding of the past.
Students will learn about Mesopotamia's earliest civilization, the ancient civilizations of China, Greece, and Rome, the establishment of the Byzantine Empire, and the feudal system in Europe and Japan in this course. Students learn about historical civilizations' geographic, political, economic, and social characteristics.
By improving their comprehension of the past, students can better grasp the present and choose their future path. In this course, students will learn about Mesopotamia's first civilization, China, Greece, and Rome's ancient civilizations, the Byzantine Empire's creation, and the feudal system in Europe and Japan.
Honors World History B The Conflicts That Shaped The Modern Civilization
Students will study the factors that led up to World War I along with the rise of nationalism. The Great Economic Depression is a significant part of the course and the causes of World War II and the military techniques employed. The development of contemporary warfare during both World Wars is a particular focus.
Students also learn about the fight between democratic and communist ideas and the shift of power after World War II, when countries fought for independence. There's also a look back at the Cold War and the fall of the Soviet Union. Students will learn about the origins of terrorism as well as conflicts in the Middle East, Eastern Europe, and Asia in later sessions.
The course's last unit focuses on the emerging global economy, scientific and technological advancements, and current environmental challenges. Students conduct in-depth analyses of primary and secondary source sources. Students face challenges to forecast outcomes, draw inferences, and make decisions based on critical thinking in projects and class discussions.
What are the best World History Honors Online Courses?
The World History Honors course at Apex Learning Virtual School aims at helping students see the World as a consequence of past events. The course uses several case studies, primary sources, and research to explain how the economic system and human culture have evolved through the centuries.
The course structure helps students develop historical thinking skills by drawing connections between events, people, culture and places. Also, through the chronological approach to critical historical events, they are able to come up with reasonable historical arguments. The course supports learning through essential activities of reading, assignments and feedback-rich instructions.
Moreover, students develop presenting their views on paper, as they have to write throughout the course. They can present ideas as essays, journal entries, historical narratives and visual presentations. As a part of the discussion forum, students get a chance to express their views and reason others. At the end of the World History Honors course, students have to present two projects based on historical time periods of their liking. Apex Learning has built the course according to the State Standards.
Talking of the pricing, the course costs around $380 for each Semester 1 and Semester 2 course. However, it costs much less, around $700, if you plan to enrol for both semesters.
The Honors World History course at K12 is a survey of World History. It presents historical concepts and how certain events have shaped civilizations from prehistoric to modern times. The topics covered under this course are present in chronological order. Thus, students get a chance to read about different eras in each of the units.
The course introduces students to the development and reformation in religious ideologies, philosophies, arts, sciences and politics. Moreover, the course uses a historical narrative to introduce certain geographical concepts. All the resources and materials under this course complement World History: Our Human Story, a textbook written on world history and published by K12.
The course is two semesters in length. However, prior to enrolment, a student is supposed to have knowledge of American HistoryHistory since 1865. The basic idea of American History B, World History A and B or equivalent might also be helpful.
Semester 1 consists of 8 units, starting with an introduction to civilizations. It ends with a semester review and test. After the course has ended, students have to complete an honors project. They have to select a topic, conduct research and present their ideas in the format of their liking. The same learning procedure goes for the semester 2 course.
The Honors World History course at Valley View High School is an introductory course designed to prepare students for higher education in Social Studies. The course aims at improving the overall critical thinking, writing, reading and speaking skills of students. After the end of the course, students will be able to analyze multiple points of views.
This course is best for students who feel HistoryHistory and English is their strength. The course also prepares them for other advanced courses like AP U.S. History, AP Psychology, AP Literature etc.
Honors Modern World History course at Livingstone High School is the cornerstone of the High School's Social Studies department. The course aims at enriching students with a global perspective on the historical factors that have shaped the global community. Students will examine the complex and interconnected roots of Europe, Asia, the Middle East, Latin America, and Africa's political, social, cultural, and economic institutions.
Every section will address the impact of contemporary concerns and difficulties. This course allows students to investigate fundamental topics that influence human interaction across time periods through a thematic organization.
The Modern World History course was created with the premise that through honing academic skills, students shall achieve greater academic success. However, teachers feel that academic achievement is only one component of classroom success. All students in this class should strive for continuous growth throughout the year. To facilitate student academic advancement and growth, the teachers employ a number of structural supports.
The prerequisites for this course include strong reading, writing and comprehension skills. Students shall be able to apply knowledge while taking assessments and find enjoyment in writing. After the course ends, students have to take Tests, Quizzes, Projects and Assessments for evaluation.
The Honors World History Course at Time 4 Learning aims at helping students understand how certain events have shaped the World. The course focuses on teaching students about various nations, early civilizations and their similarities and differences. Thus, the course spans different time periods, empires, civilizations etc.
Through the Honors World History course at Time 4 Learning, students will be able to draw connections between various cultures and civilizations. The Honors world history curriculum covers all of the material a student requires in extensive lessons and entertaining exercises. This course assists children in learning about the various historical events and past events that have shaped the world they live in.
Families use Time 4 Learning all throughout the country as their primary curriculum or as a supplement for their after-schoolers and skill builders.
Learners may grasp all of the progress that has occurred and how it influences their way of life now, thanks to the interactive, comprehensive curriculum. Students will study through entertaining video courses given by expert teachers that use humour, real-world connections, and positive reinforcement to help them obtain a solid comprehension of the content.
The Best World History Resources to supplement your Honors World History Coursework
Offered by the University of Virginia, this course offers a worldwide overview of modern History. Part One begins with the late-1700s political and economic changes and continues into the 1800s to chart the World's transformation. Part One comes to a close as these perplexing developments appear to be outpacing older institutions' ability to cope. We attempt to understand what's going on and the question "Why?" throughout the course. And the solutions are frequently dependent on very human decisions. The course is entirely self-paced, of beginner level and takes approx 15 hours to complete.
Offered by the University of Virginia, this course is an overview of modern History from a global viewpoint. Part Two begins in the early twentieth century, as traditional methods of doing things and thinking give way to newer ones. What follows is a period of catastrophic battles about whose ideals and institutions will succeed them. The course comes to a close in the present day, as communities throughout the World prepare to enter a new period of global HistoryHistory. Students shall try again to understand what's going on and ask, "Why?" We're drawn to important decisions made by people and groups at critical periods once again. The course is entirely self-paced, of beginner level and takes approx 21 hours to complete.
This course is not limited to just learning through reading and watching lectures. In this world history course, you will be able to evaluate historical materials and apply what you have learned. The centrepiece of this course is a series of weekly lab projects in which you and your classmates will work in groups to solve issues and build new connections and interpretations of primary historical sources using historical knowledge from the course.
The course begins in 1300 AD, during the height of the Silk Road, the Mongol Empire's successes, and the spread of the Black Death, one of History'sHistory's most destructive contagions. It investigates the formation of a global system of competitive empires, as well as their impact on commerce and exchange. Students will look at the Age of Revolution and talk about the Industrial Revolution in the 1800s. The course culminates with a detailed examination of the twentieth century and contemporary globalization. Offered by PrincetonX, this course is of intermediate level and requires you to devote 3-7 hours per week.
The interactions that took place outside of European boundaries changed Europe. In this course, students will learn about the HistoryHistory of modern Europe's initial interactions with the rest of the globe. Throughout the 15th and early 16th centuries, students will learn about the beginnings and nature of European connections with places and people outside its borders. Investigating the finding of a westward path to the Americas and the establishment of European empires in the New World are two examples.
The outcomes of this course include:
Gain a basic grasp of significant events in contemporary European HistoryHistory.
Examine contemporary European imperialism from a number of perspectives, including war, violence, and invasion; trade, missions, and empires; cultural contacts and exchanges; territorial 'discovery,' expansion, and colonization.
Learn how to analyze a range of primary materials created by Europeans and Indigenous peoples.
How is Honors World History Classes different from AP World History?
Curriculum wise, Honors World History lets students explore modern world history from Europe's Renaissance to the present day. Students develop strong skills in reading and writing and historical analysis by the end of the course. The prerequisite for Honors World History includes expository reading and writing skills.
The Honors World History course mainly explores major themes and helps students develop a basic understanding of the World today. Most of the online Honors World History classes use audio and video lectures, discussion forums and other innovative tools and strategies to teach concepts.
On the other hand, AP World History is a survey of world history from the 1300s to the present day. The course explores major themes like the interaction of human and the environment, the development of the economic system etc. The course aims at teaching not only critical thinking skills but also crafting historical arguments from evidence.
Conclusion
History is a crucial part of the High School Curriculum. Students begin with World History in grade 9 and eventually move on to more advanced courses. For those who want to take up AP World History classes or AP Literature, an honors world history course is preparatory.
Honors World History is basically a survey course that allows students to investigate recurring themes of human experience that may be found in civilizations all across the World, from ancient to modern times. The subject, being as vast as it is, requires well-framed courses to make a grasp on complex historical concepts. This article includes a list of the best online World History Honors Courses. You may take these courses to increase your understanding of the World and fulfil credit requirements.