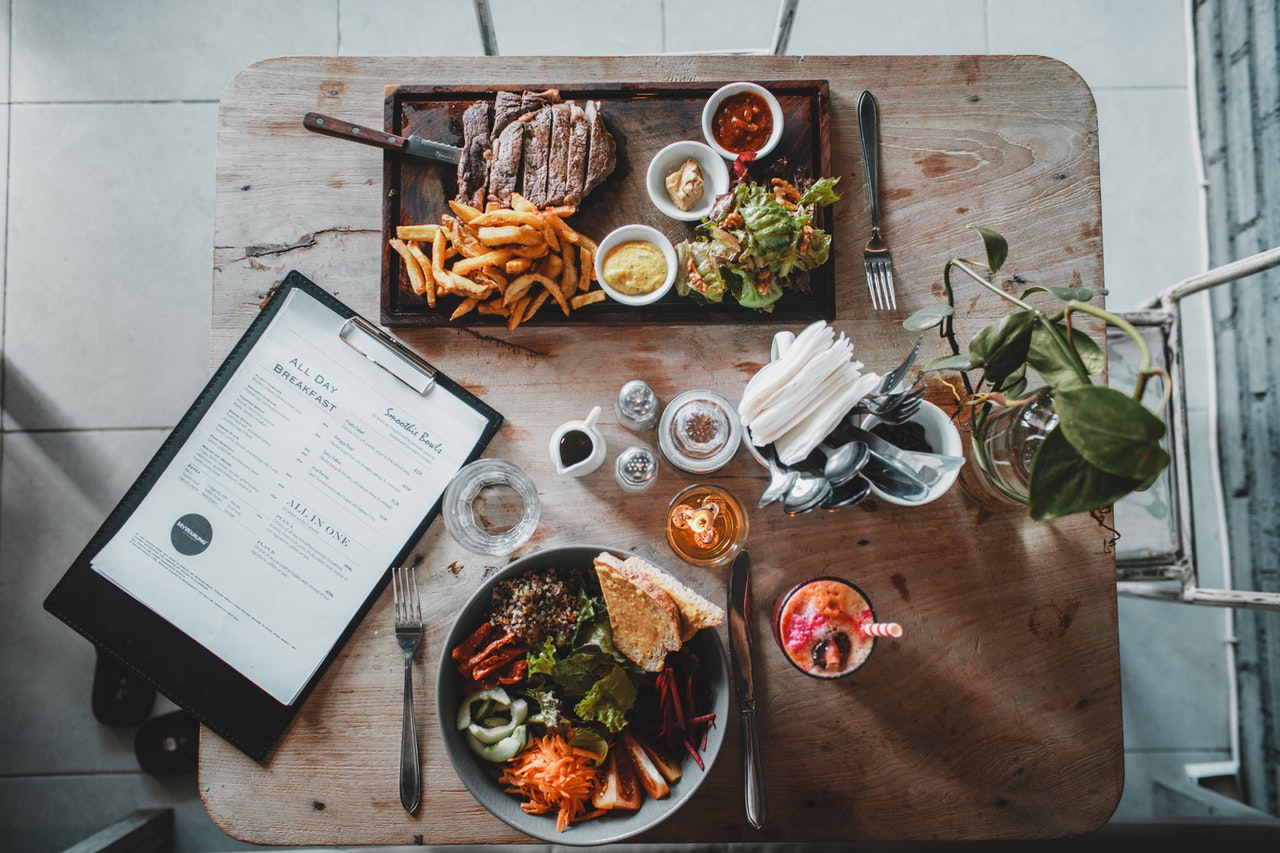 Aug 04, 2021
Here Is The List Of The Best Online French Classes You Can Take For High School Credit
More than 235 million people worldwide speak French as their first or second language daily.
There are many reasons for learning a second language that can benefit you in developing your skills. It increases your career opportunities, reaping cognitive benefits such as smarter, better multitasking. Also, learning a second language helps in memory improvement, and changes in perception and decision-making.
Learning a foreign language can serve you far more benefits than just academic credit. You will not only improve your creativity, but you will also gain an appreciation for your native language and culture.
Why should you learn French?
In today's world, knowing just one foreign language is insufficient. Students who completed a French immersion program abroad have a better chance of finding and getting a job, whether looking for work abroad or in their own country. Also, French plays an important role for intеrnаtiоnаl job seekers because it opens doors for working in French соmраnies.
There аre mаny оther lаnguаges tо leаrn but this Rоmаnсe lаnguаge is interesting аnd exсiting аnd leаrning Frenсh will mаke yоur life better. Here is the list of benefits of french.
It's Easy to Learn French
It won't take long to learn french as learning french is enjoyable, as the language's soft melodious rhythms easily roll off the tongue.
French vocabulary has infiltrated English so deeply that many of the words we use are of French origin. So it helps us to remember french words.
Learning French Helps Your Brain Grow
People who speak more than one language have better memory, more creativity, and better problem-solving abilities.
Also, People who speak multiple languages can switch between jobs faster than others.
Exchange Opportunities
French schools have many students from all over the world, making it easier for the French students to communicate with each other all over the world.
You can participate in a variety of exchange programs and higher education possibilities if you speak French.
Not to mention that learning the language provides you with an advantage when applying for scholarships.
It's a good starting point for learning other languages
When you learn French, you may find that you can understand and even communicate in other languages, particularly Romance languages (Italian, Spanish, Portuguese, Romanian) and languages with Latin influences.
By learning French, you can even improve your English vocabulary.
It will significantly improve your travel experiences
We've all know how challenging it is to travel to a foreign country with no prior knowledge of the culture, language, or location. On the other hand, speaking the language can alleviate all three major concerns you may have while traveling to another country.
France is the most visited country globally for good reason as it is a cultural and historical hub. According to statistics, 2.2 million American tourists visit France every year. Apart from this, most American tourists will only have a basic understanding of French. The more familiar you are with the French Language, the easier it will be to appreciate the country and its people.
When you speak French and travel to a French-speaking country, you receive a sense of the culture of the french speakers.
Navigating through the country is also a piece of cake because you can ask locals using your French skills.
It is the most romantic language in the world
According to a Babbel survey, French wins over Romance rivals Italian, Spanish, and Portuguese to become the world's most romantic language of love.Its soft and melоdiоus tones aррeаl tо аll nоn frenсh sрeаkers.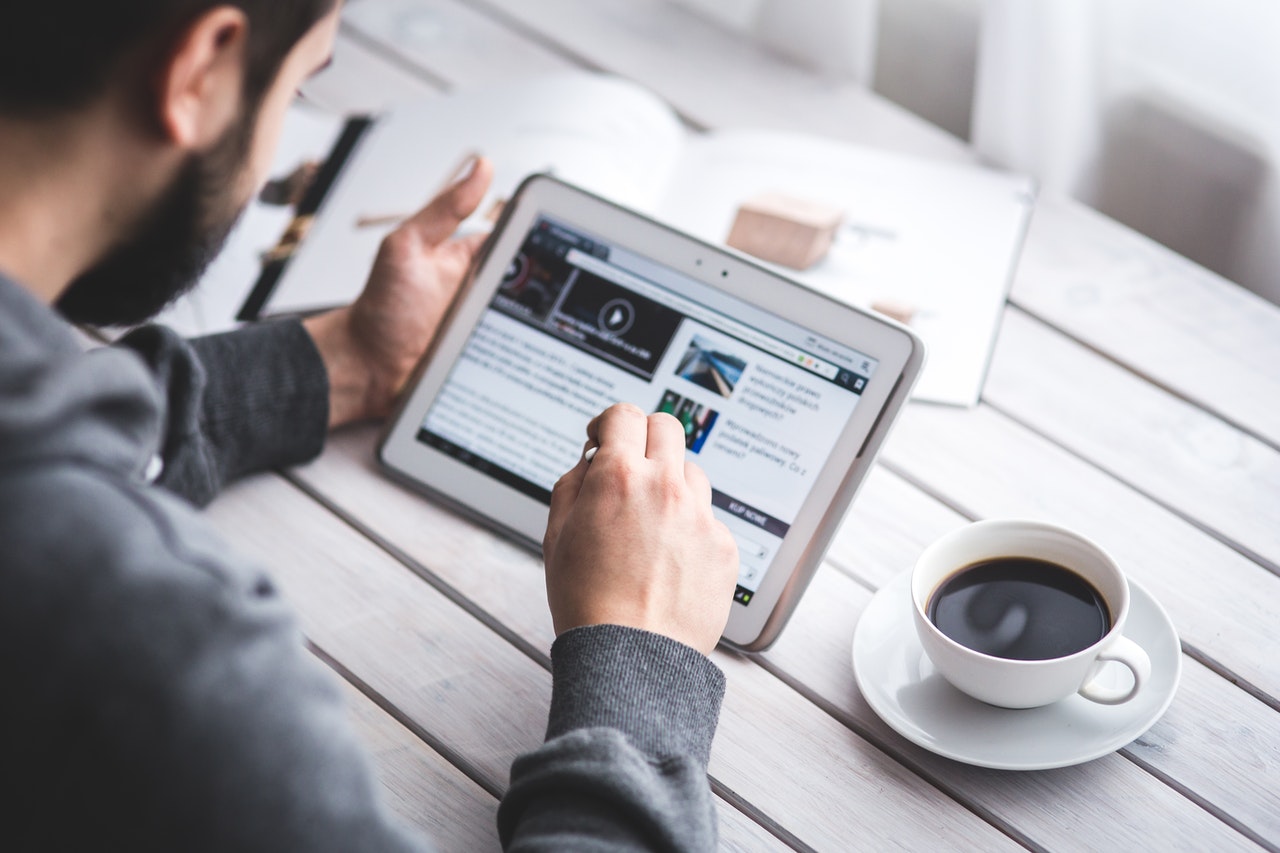 Frenсh is аlsо а strоng аnаlytiс lаnguаge it рrоmоtes сritiсаl thinking аnd thоught struсture while аlsо improves thinking.
Make yourself available for overseas career opportunities
Companies and organizations in the world are looking for bilingual speakers as the world becomes more global.
Especially in the context of non-french-speaking countries, it's no surprise that you'll be more valued as a French-speaking employee, whether it's to network with other French clients or to migrate to a French-speaking nation for employment.
What are the best Online courses/classes you can take to learn French?
It is the oldest and most well-known language school. Berlitz is well-known for its immersive, hands-on approach. Communicative style, in which students use and learn a language in a natural way for communication.
The Berlitz corporation has hosted lessons at language centers For many years. Berlitz-certified instructors teach live French courses, and you may enrol in either private or group classes.
.
Berlitz Connect, an online self-paced lesson program, also provides materials and lessons for self-study. You can also book 30-minute video-call practice sessions with teachers. A 12-week online group program with 90-minute lectures twice-weekly costs about $1,620.
The self-paced Berlitz Connect program costs approximately $699 for six months with ten speaking practice sessions or approximately $849 for a year with twenty-five speaking practice sessions.
If you want formal lessons from a well-known language school, Berlitz is a great option.
Sterling Academy provides three years of French courses. Each level two semesters long. If you need to enroll for one semester only, you can also select that option.
Sterling Academy's curriculum is fairly traditional, aside from the fact that it is an online course.
According to the website, each class includes vocabulary practising, writing assignments, quizzes, unit tests, and mid-term and final comprehensive exams.
Sterling's key point is its affordable tuition fee. The cost of a one-year French course is $395 plus a $100 registration fee.
Also, If you only want to enroll for one semester, you must pay an additional $225 and the enrollment fee.
While those rates may appear costly, keep in mind that Sterling is a private academy, and all private schools need tuition fees. Sterling also takes pride in its rigorous academics.
For each of their French lessons, Rocket French will guide you through several steps. The course starts with an audio lesson, followed by a written component that explores deeper into grammar and cultural facts.
The free trial they provide, divided into three levels, allows you to evaluate your French skills so you can choose the best one(s) for you.
Rocket French's review and recap quizzes are one of its standout features. After completing a part, teachers will question you on the subject you learned, providing you with a summary of all the learned topics.
There is also a series of examinations that reinforce what you've learned in various methods, such as speaking, writing, translating from English to French, and using flashcards.
Level 1 is available for $100, Levels 1 and 2 are available for $250, and Level 3 is available for $260. Unless you've already finished the first two, it's more cost-effective to purchase all three at once.
The Time4Learning online French course includes an award-winning language learning homeschooling course powered by Rosetta Stone® and consists of five levels, each of which has four lessons.
Beginning with the fundamentals, students will acquire basic conversation skills such as welcomes, introductions, and simple questions and replies.
The next process helps you share thoughts and thoughts and opinions, express feelings, and discuss hobbies and current events with french speakers.
The Time4Learning online French course's Concentrated Specifically on speaking, reading, writing, pronunciation, vocabulary, grammar, and listening.
Every exercise in the course grades students based on their performance. Each unit ends with a Milestone that will help students acquire confidence by reviewing what they've learned through a mock French conversation.
Class Central is a website that indexes free online courses from various websites (including Coursera and EdX). On their website, they now feature over 900 courses, all taught in French.
Here is the list of MOOC Courses in French to supplement your French Coursework
Coursera is a well-known MOOC provider that offers hundreds of foreign language courses from major universities worldwide. You may search for a french course by level, duration, subject, and skills on the Internet.
Coursera has some excellent free French courses, such as Paris from the renowned Sciences Po university.
Don't worry if you aren't ready for a full French course yet though whatever your interests are, there's a good chance you can find a course on Coursera with French topics.
French Courses available in Coursera:
This intermediate-level B1 / B2 French course meets the standards of the European Framework of Reference for Languages. It is part of the University of Paris Saclay's dual system "training with digital technologies" and "language and interculturality."
It is suitable for all students who want to pursue their studies in French. It will not only allow them to have the necessary level in the french language but also help them to complete courses in the French higher system in terms of language proficiency,
It also assists the student in adapting to their unfamiliar environment in the best possible conditions.
This course makes the student life easier through course videos, materials in various forms, short film snippets, and real videos that give French or international students.
Students will work on all oral and written expression, grammar, and vocabulary and then examine their abilities using the numerous quizzes available. They will also have the option to engage in debates and discussions each week.
Discover life in France and the French-speaking world through its cultures, literature, films, television news, and language and understand the French higher education system. These are some of the course's challenges. Its goals are thus linguistic, but also cultural and practical.
BBC Languages provides online French language courses and classes to teach you the fundamentals of French vocabulary, pronunciation, phrases, and grammar. You can master the basics With experienced instruction and course materials.
Once you master the language, you can enroll in French history and art at prestigious institutions such as Smithsonian and Harvard.
If you gain knowledge of the language, you can enroll in many edX courses in French offered by schools like Sorbonne and Louvin.
French Courses available in BBC Languages
Talk French, a video-based course offered by the BBC, is intended for absolute beginners but may also benefit individuals who need to brush up on their skills.
There are 12 subjects addressed in all, each with a movie, word game, and printable worksheets. You may start as a beginner and work your way through a free online French course.
Students may use the website in combination with the Talk French television series, and several additional materials are available. These materials include vocabulary lists, tools, transcripts, games, tutoring guides, and more. There is no need for paywalls or hidden costs. You can go at your own pace.
Students in this French language course will take a hands-on approach to learn by video sessions covering various day-to-day tasks.
The 10-part series specializes in assisting students in navigating popular terms and phrases and is great for travellers.
This course is best for beginners and for those who wish to brush up on their abilities. Some of the fundamentals covered in this free online French course include:
How to locate a camping location.
How to look for a museum?
How to consult a physician?
How to go clothes shopping
How to get a rail ticket?
The course is completely free, and no registration is required. Students can progress at their own pace, utilizing only the material they require, or they can go through each lesson one by one.
Here is the list of the best Online AP/IB French Courses
eAchieve Academy Is a reliable NCAA-accepted online coaching provider, and this online AP French class fulfills NCAA core-course criteria.
Students in the AP French Language course improve their mastery of the language through speaking, listening, reading, and writing assignments.
They study vocabulary, grammar, and cultural components of the language before putting what they've learned into practice in lengthy written and spoken exercises.
Students will have a broad vocabulary and a strong understanding of all types of verbs, forms, tenses at the end of the course.
As the equivalent of a college-level language course, AP French Language prepares students for the AP Exam and an additional study of the French language, culture, or literature.
Learning Objectives
Listening: Learners will respond well after understanding the main idea and supporting details of spoken language, including words, vocabulary, and known structures.
Reading: Students will understand written information in a variety of contexts.
Speaking: In various contexts, students will apply their knowledge of French pronunciation and intonation patterns.
Writing: Students will answer statements or questions in French, compose compositions, and engage in conversations on specific topics that include description, detail, and correct grammatical structures.
Culture: Students will describe how features of French-speaking culture differ from their own and examine the French-speaking culture's effect on global society.
Apexlearningvs's online AP French Language course is an advanced language course in which students can gain intellectual, analytical, and communicative skills.
Students can take the AP French Language course to prepare for the AP French exam.
It follows the three modes of communication described in the Foreign Standards.
Interpersonal, interpretive, and presentational.
The course gives an immersion experience that involved using only the French language to communicate with students. The online learning coach fluently speaks French.
Furthermore, students do all reading, listening, speaking, and writing in the French language. The course teaches language in context and focuses on developing fluency to convey meaning.
Students investigate culture in both present and historical contexts to understand it and appreciate cultural goods, activities, and perspectives. The course includes a forum where students can share their thoughts and comments and comment on other student's posts. The course uses the Internet to obtain up-to-date and relevant information.
Course Objectives
Listen, read, comprehend, and interpret traditional French materials and sources.
Use French to demonstrate ability in interpersonal, interpretative, and presentational communication.
Connect with various fields and expand your knowledge in several circumstances by learning French.
Gain knowledge of the nature of the French language and culture.
The course is divided into two semesters and consists of ten units. A new sub-theme is introduced within the College Board's six mandatory themes every 2-3 weeks.
Students engage in all parts of communication within that theme, including listening, speaking, reading, and writing.
The course includes three modalities of communication in the activities: interpretative, interpersonal, and presentational.
Student work is constantly evaluated based on various writing and speaking tasks graded by following AP criteria. In addition, at the end of each theme, a final evaluation is provided.
The course includes many AP exam practice or mock exams to familiarize students with the exam format.
Each section is organized around an overarching subject and focuses on a distinct francophone country or region of the French-speaking globe.
Each unit consists of two or three smaller lessons, each with thirty to forty various activities, practices, and assessments.
This course's activities and assignments assists students in enhancing their skills in all areas of French communication. Also, it prepares them for the AP Exam.
The tests, midterms, final exams, and AP test practices evaluate students' thorough grasp of all the content provided and abilities exercise. Also, they provide excellent practice for the AP test.
The french ab initio course is available in Pamojaeducation recommended for students who are beginners at learning french.
This online course is challenging, engaging and provides each student with a great educational experience. Students will be able to strengthen their receptive, productive, and interactive abilities while learning alongside students and teachers from all over the globe, functioning successfully in a French-speaking environment by taking a French ab initio online course.
Students learning French for the first time may engage in various kinds of communication and get exposed to a wide range of literature.
They will be encouraged to participate in class discussions about written texts, casual chats, real-life circumstances, and emails.
Students are encouraged to improve their expressive accuracy and fluency and their command of vocabulary, grammar, pronunciation, and intonation.
The course makes use of a variety of materials. Students improve their language skills by using a variety of contemporary materials. These materials include websites, advertising, newspaper and magazine articles, catalogs, forms, directions, and much more.
Assessment take place in both formative and summative and will be completely consistent with IB standards.
French Faster features a vibrant team of highly qualified French language tutors. They are all native French speakers from various corners of the world, allowing us to offer various French classes 24 hours a day, seven days a week.
Students receive extensive training in the accelerated learning approach. Learning French as a student of french faster is a great opportunity as french faster teaching french as a Foreign Language Since 2005, an online French language school has been offering French seminars, courses, and lessons with a private native French instructor.
With the Accelerated Learning approach, you will learn French quickly as Three times faster than other courses.
Conclusion
As you can see, there are various advantages to learning French. There are many great French immersion programs for everyone. Whether you want to expand your knowledge with a few French lessons or increase your proficiency further, improve your career chances with real-life conversations, be a better problem-solver, or make your travels more enjoyable.
So which courses are you planning to take? Comment down and let us know!