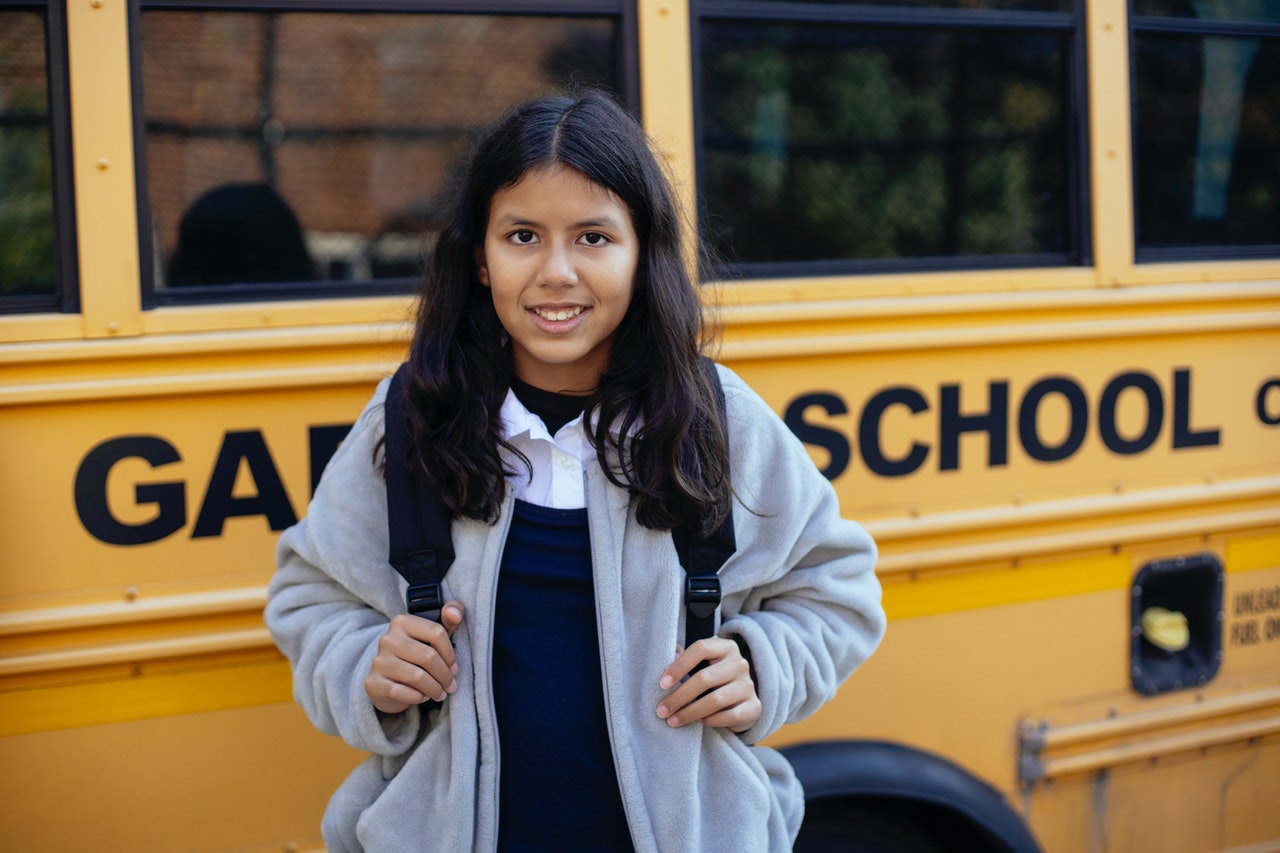 Dec 14, 2020
Getting Started With Middle School Online Courses
The past decade has reshaped how we view online learning with rapid expansion and growth in online learning, especially among the K-12 student demographics. The middle school demographic seeks to benefit the most from online courses as getting through grades 6 to 8 can be quite challenging more so that the students prepare themselves for highschool. Here is an overview of how online middle schools operate and how you can benefit from online middle school programs and courses.
How do Online Middle Schools Work?
Online learning has opened up various opportunities for students. You get access to tailored education, and it is easy to get into online programs without things like personal background check, or economic standards being factors in selection. There are school districts in the United States that are actively looking for alternative means to provide education, and online middle school is one of the most effective methods available.
Currently, 16 states offer online access to middle school coursework, and 29 offer partial access to online middle school courses.
Students can easily take advantage of digital learning whenever they can, and parents' responsibility is to equip their children to adapt to an online environment that encourages more effective learning.
What to Look For When Choosing the Right Online School
It can be overwhelming when choosing from all the available learning options from institutions offering online courses. They vary heavily in structure and are managed by different organizations, some of which you may have never heard of.
The state that they are located in influences what the curriculum entails and can completely change the coursework. There are also varied program times where you can choose from fully-online courses, partially online courses, or weekend courses.
All of this can feel jarring, which is why we want to simplify the process and evaluate your child's learning needs.
Before deciding for your child, it is important to understand what your child needs and then decide on the right course, not the other way around. You might think this to be obvious, but you would be surprised how often parents first choose the direction and then (maybe) consider the student's needs. You need to compare courses and look at the common factors that are in all online programs. Here is what you should consider:
Accreditation: This is by far the most important factor that you should never overlook. If you are admitting your child to an online school, it needs to have the right accreditations and meet the high quality of educational standards you expect a school to have. Third-party agencies should hold schools accountable and should strive towards academic improvement. But sometimes they don't.
There is no single set accreditation body in the United States, which is why you need to do some research and find out how your state handles accrediting and find the list of all recognized bodies. Over 200 bodies are recognized in the U.S., and a school of your choosing should be accredited by at least one of them.
Don't forget not only to look that school is accredited but also by whom. It may happen that the school is shopping for accreditation. Picking the accreditation might not be the best choice considering a student's education, but rather in terms of school availability.
In other words, some accreditations are harder to get as they require a professionally designed curriculum, experienced professors, and focus on student's well being, while others are more of a pay as you go, giving accreditation for a price rather than for an effort.
Credit Transfers: Credit transfers are almost as important as accreditation. Most educational institutions do not accept credits from any institution that is not accredited. Additionally, not all credits can be transferred.
You should contact your local school district and ask about credit transfers from any school you shortlist. You can also ask for an agreement from the online institutions as proof of their credits being transferable. You should never enroll into an institution without any form of written assurance and thorough research.
Before getting a reply from your institution by a rule of a thumb, transferable credits are only:
If you transfer from and to school with the same curriculum,
The same body accredits both schools.
Curriculum: Find out what types of curricula are offered and how the institution delivers course content. Not all online schools offer online-only courses. Some of them require you to periodically attend classes in-person or appear for exams at designated exam centers. You need to check all the requirements and if you need to attend classrooms.
More importantly, you need to assess the academic standards of potential institutions. Accrediting organizations evaluate courses, and you should do thorough research on how the institution conducts examinations and evaluations.
Doing research on the instructors and having a better understanding of how online and offline instruction is delivered to students is also important.
Track Record: Your child will spend three of their most important years of school life at an institution of your choice, and it is important to enter the right online middle school program. Ensure that the school is the right fit for your child.
There are a lot of quality measures to look out for, including recognition from the International Association for K-12 Online Learning's National Standards for Quality Online Program.
You can find annual surveys collected by the organization as well as financial records for a transparent report on potential schools for your child. You can find in-depth data like retention rates, course details, performance and more.
Learn more about the International Association for K-12 Online Learning's National Standards for Quality Online Program in this brief guide by Aurora Institute.
Support: If you are admitting your child to an online middle school program, it is very important to get the right support to guarantee your child's success in academics.
As a parent, it would be best if you reviewed all the coursework to see if they are in line with the curriculum in other schools. In addition to coursework, students should also receive proper mentoring and counseling. You should also get access to technical assistance if your child is unable to use the online tools offered as intended. There should be dedicated technical and support staff to help your child with using the learning tools if needed.
Course Quality: Course quality is limited to the coursework and the faculty and how the coursework is delivered. Online learning needs to be just as effective as classroom learning for it to be justified. The quality of coursework needs to be evaluated by parents as well as the hiring practices of the academy. You should do background research on the teachers in a school to see if they have the right academic experience, training and certifications needed to teach online. Do not go for courses that employ teachers with little to no teaching experience in an online setting.
Interaction: Your child should not be limited to the class hours alone. One of the reasons parents choose to put their kids in online schools is to offer a better learning experience and flexibility. Class timings limit physical schools, and online schools need to offer all children an equal voice to clarify doubts and keep up with the rest of the class. Interaction with teachers through various online tools on a personal basis is a must. Whether it is doubt-clearing sessions or dedicated time allotted to children to interact with teachers, online schools must offer the right opportunities.
In addition to interaction with teachers, students should also get opportunities to interact with other students via projects, field trips or other activities (online or offline). If your child wants to learn social skills, it is difficult to impart them without enough socialization opportunities. By learning in a community that focuses on student collaboration and offers multiple networking opportunities, your child will be able to develop better social skills.
FAQs
Here are the most commonly asked questions about online middle school courses:
Who Should Consider Online Middle School Courses?
The decision to study online can stem from numerous reasons. Traditional schools often offer courses that are rigid and do not offer students enough flexibility to learn subjects of their choosing. By moving to an online format, students who have ambitious career plans can access programs that are better suited for them. Additionally, students who have learning problems or social anxiety can choose to study online in a more comfortable environment.
How to Transfer To An Online Middle School?
Moving from a traditional school to an online school is the same as moving from one campus-based school to another. If your child has studied in an accredited junior school and wants to move to an online middle school, all credits should be transferred. Suppose the online school and your child's junior school have significant differences in the coursework or requirements. In that case, your child may be accepted under the condition of taking up additional coursework. Once accepted, all paperwork must be submitted just like you would in a traditional school. Documents that parents can be expected to furnish include transcripts, identity proofs and immunization records. Before enrolling in an online school, contact them to find out all required documents and how the admission procedure works.
Learn more about how to transfer to an online school from a traditional environment in this guide by Accredited Schools Online.
How Online Schools Offer Socialization Opportunities?
Socialization is a part of middle schooling, and one of the biggest factors holding parents back is that they do not want their children to grow up in an isolated environment without human interaction. Character building involves meeting people from different walks of life, and online middle school courses recognize that aspect of growing up.
To promote a healthier social environment for children, online schools take various approaches to promote interaction between students. With tools like real-time conferencing or periodical meet-ups and other social activities scheduled at the convenience of students, children get the opportunity to interact with their peers. The five most common ways online middle school students interact include:
Interaction with teachers during online classes
Communication through other students via group projects
Extracurricular activities
Social networking encouraged by schools
Real-world activities scheduled by the school including workshops and field trips
Schools' goal is to offer convenience through online learning while also retaining every aspect that makes traditional school models work.
How Are Students Evaluated?
Student performance is evaluated periodically via tests, projects and other assignments. Online middle schools are held at the same levels of accountability as traditional schools.
They go through the same process as campus-based institutions.
Quizzes, unit tests, and homework, are administered to help children keep up with regular coursework. There are also term examinations that students need to appear in as their course progresses.
How Do Students Get Special Attention?
One of the biggest problems of traditional schooling is the amount of time that is available. Your child is limited by the school hours, and it can be difficult to get their doubts cleared or get help with specific topics outside of class hours.
In online programs, there are special program coordinators who offer assistance for both students and their families. In addition to students being taught, parents who require assistance in administering online learning have sessions with the school staff to get accustomed to online tools that are necessary for online learning.
How Much Does Online Schooling Cost?
Online schools are generally cheaper than traditional schools because online schools do not have campus costs. Some online schools are also free if public/government organizations run them.
Always consult online schools for all charges and ask if there are any hidden charges involved. Also ask for additional charges for textbooks, teacher consultations, offline meetings, exam costs and donation programs involved, as these are favourite ways to hijack the total price of education while stating the enrollment price being as little as free.
Online Middle School Curriculum
Online middle school courses deploy both online and offline instruction materials in some cases. Students get access to a comprehensive coursework layout that covers all important subjects, including core subjects and electives.
At online middle schools, teachers encourage online learners to actively participate in class and engage with their peers. Since middle school is a stepping stone to students choosing what subjects they want to pursue in higher education, online coursework needs to prepare them for high school and beyond. Online courses offer individualized approaches to help students progress through the curriculum at the right pace.
Sixth Grade: This is the entry point of all online middle school courses. All students in sixth grade are introduced to just the fundamentals of core subjects like science, mathematics, social studies, health, physical education and language arts. Critical thinking skills need to be developed at this age and understand how to approach problem-solving.
Seventh Grade: At the seventh grade, online courses try to help students acquire advanced critical thinking skills. This is where students begin to connect mathematics, science and literature. Courses also focus on skills like writing, reading and speaking. Establishing personal goals and setting study routines is recommended if your child is pursuing an online middle school course.
Eighth Grade: During the eight grade, students are prepared to move on to high school. There is more focus on decision making and comprehension. There are new writing styles introduced to students and advanced mathematical concepts like algebra. US and World history are discussed in-depth, and there is a focus on inquiry-based learning. Eighth grade is the most important year in middle school.
Middle School Subjects
As a student, you will encounter a lot of topics. Below are the list of subjects that you are going to encounter.
Language and Literary Arts: Language arts focuses on a child's ability to develop skills in writing, reading, speaking and listening. By building a good vocabulary and understanding literature, students are prepared to read independently. It is important to develop critical analysis abilities as the skills can be applied in not just education but also in real life.
Science: The science curriculum in online middle school courses encourages students to learn about different areas of science, including life science, earth science and physical science. By exploring all three major aspects of science (physics, chemistry and biology), students develop an inquisitive mindset and realize how science affects us and society as a whole.
Mathematics: Quantitative thinking skills are imparted via online middle school courses by offering a better understanding of mathematical concepts and how to use those concepts in real-world situations.
Social Studies: Social studies includes topics like modern history, ancient history that delves into both US and world history. By understanding history, students can develop their creative and critical thinking skills and apply their knowledge in real life.
Art: Students ought to be encouraged to study art as improving creative skills is something that is lacking in modern society. Courses implement art as a subject not just teach students painting and drawing, but to help them explore our history through art from different cultures and eras.
Foreign Languages: Often chosen as an elective, learning world languages can be a good stepping stone to develop a better foundation of languages, vocabulary and grammar. Foreign languages can help students appreciate new cultures and prepare them for foreign education too.
Music: Music instruction helps students develop a foundation in music and understand how music is created. Reading music is common to all music courses and students can move forward from there into learning instruments, songwriting, composing and other related skills in music.
Physical Education: This is a tricky subject for online schools to tackle a but most online courses focus on the theory of physical education. Students learn about healthy behaviours, develop an understanding of nutrition and what nutritional values they should be looking for in food. Online middle school courses encourage students to take part in physical activities and offer video lessons to improve their fitness.
How to Decide If Online School is Right for You
Here are some pointers to help you decide if you should opt for online school:
As a parent:
You want a high level of involvement in your child's learning journey.
You want control over your child's schedule.
You want to impart family values.
You want to dedicate time and resources into your child's academics.
You require a flexible schedule due to work or travel commitments.
You want to maintain regular contact with your child.
As a student:
You will benefit from online courses because of your extracurricular commitments.
You want to be prepared for college education.
You benefit from an online customized curriculum.
How to Ensure Your Child's Success in Online Middle Schools
If you want to ensure success for your child in online middle school, there needs to be a lot of common ground between teachers and parents. As a parent, you need to participate in your child's education and ensure that they are able to achieve success.
With no teachers around to directly monitor your child's learning in-person, you have to ensure that your child maintains a proper schedule, is up to date with coursework and revises when needed. Students need to be engaged in coursework even if they are learning online.
As for teachers and institutions, course providers need to play an active role as well. Regular sessions with students to clear doubts and help them keep up with the rest of the class is a very important aspect of online learning.
Active participation is necessary and whenever students are falling behind, they should be encouraged to ask more questions and clarify doubts. Students need to feel involved and that they are part of an online class even though they do not physically visit a classroom.
There are slight changes in how parents handle online schooling and in-person schooling. They share the roles of being both the administrator and the educator in online learning.
From organizing schedules to addressing student behaviour and even arranging extracurricular activities for your children, you have to think of yourself as one of the teachers of your child's middle school. You should also support your child in learning and try to boost their morale when needed.
Time Management: When online programs do not have fixed times and lectures are available to access at any time, it should not be taken casually. As a parent, you should focus on keeping a fixed schedule for your child to ensure they do not fall behind on coursework.
Being at home can make things feel a lot more casual and can slow down the learning process. By setting daily, weekly and monthly learning goals, students can achieve goals to learn skills needed to ace online learning.
Interacting with Schools: To support online learning, schools need to offer support to parents. You should be able to talk to your child's instructors consistently and via online platforms or even via face-to-face apps.
By developing a better understanding of what teaching methods work best for your child, instructors are able to offer a more personalized approach.
Coursework: Parents can offer insights to teachers on what works best for their children. Considering the fact that electives show up in middle school, you need to understand what your child likes and doesn't like.
You can also take advice from online instructors and most important, talk to your child to see which academic path they want to take. Advanced courses are introduced during middle school and if your child finds them too difficult when starting off, you can set smaller and more achievable goals to help them transition into difficult topics.
It is important to dedicate more time and resources to help them develop skills in all important subjects.
Extracurricular Activities: Being physically active is very important for children, and online courses often have scheduled field trips and other activities. But in an online environment, it can be very easy for children to develop a dislike for exercise. Ensure that they engage in physical activities that they enjoy for some time every day. They should also get access to doses of entertainment to keep their minds engaged in things outside of studies.
Parents should never exercise too much pressure for academic success as it can easily demotivate children. Reward even small success and help your child learn from failures.
How Online Schools Balance Learning and Technology
Online education has enabled new ways to learn and also added a layer of flexibility, personalization and access we have never seen before. Students are no longer tied down by class timings and have easier access to teachers and develop their own schedule that is in line with their other commitments, from extracurriculars to family responsibilities.
Online learning also takes advantage of technologies that enable schools to reach out to a wider group of students and develop one-on-one relationships with children. By striking the right balance between technology, teachers, parents and students can create a great working relationship to help students succeed.
Online Schools Offering Middle School Programs
In this section, we will take a look at the school offers of some of the more important online schools in the US. Use it to guide yourself to the right school by comparing your local institute with these listed top online schools. Let's briefly go through them below.
K12 Public Schools – K12 Public schools have been offering hands-on learning programs for students who want to engage in online learning. They offer custom coursework and hands-on learning options for students who cannot or do not want to go to campuses. There is a lot of focus on self-paced learning.
The Keystone School – Keystone online school offers online and flexible education programs that help students achieve success without going to campus. There are individual classes available in addition to their full-time programs. Students get degrees with full accreditation and a high-school diploma upon graduation.
Enrollment is available throughout the year for various courses. There is a lot of flexibility in terms of subjects and class timings and students learn at their own pace through the carefully crafted coursework.
K12 – International Academy – The K12 International Academy lets students learn online and students also have the option of picking up multiple courses at the same time. There are part-time and full-time enrollment options. If your child is falling behind on certain subjects in middle school they can take up individual subjects or choose full-time courses with full credit transfer and accreditation available. There are online community clubs available for parents and students, as well as career services to help children decide on a career.
Connections Academy – If you want your child to be a part of online public schooling from home, Connections Academy offers tuition-free online learning. Students get access to teachers and online resources in a safe learning environment. There are well-graded middle school programs as well as a specialized program for gifted and talented students who need special care.
Conclusion
This leads us to the end of our guide on Middle School Online Courses. As you can see, there is a lot to digest here. From learning how middle schools work, to knowing what to look for when choosing the right one (just for refreshing - you should look for accreditation, credit transfers, curriculum, track record, support, course quality and interaction), we have grasped the concept of online middle schools from various angles.
As a parent, you need to do your research to ensure that your student gets the best possible middle school education. For students, it is all about learning the importance of online schools and courses and then adapting themselves so that they can benefit the most out of it.
When you'll understand all the important factors for picking up the school, see again our list of important online schooling bodies to the back-to-back comparison with your desired institution.
Did you know RedComet is a well known online school provider for middle school? Check it out here.
Did you like our guide? Read more on our blog or subscribe to our newsletter and receive similar guides right to your email inbox.
Super. Shall we include Red Comet here as well tin the list? Do we do middle schools?