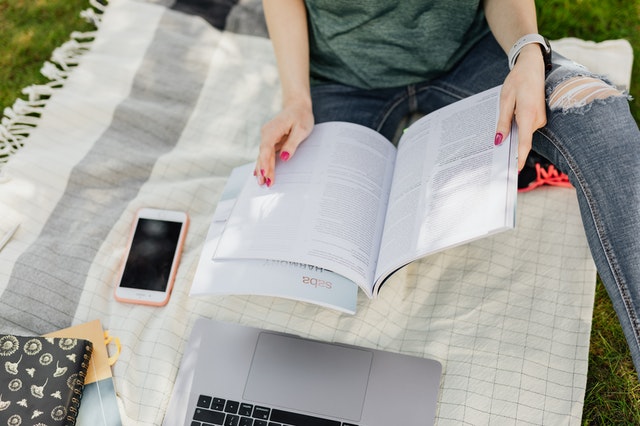 19
Feb
2021
Get Started With Best Summer School Programs Now
Summer vacations are one of the best times for school-going students to explore other activities. It let them connect with their peers and have a different learning curve. Summer school programs pave the path for these students to explore these new exciting avenues and ensure that they are ready for college.
In short, if your child is looking to gain additional skills, then summer school is the best option for students to spend this period of the year. The learning will last for years and benefit their college life and future career.
Schools are always keen on providing summer school programs. These programs take place between May and August of every year. The courses, on the other hand, lasts from two to twelve weeks. The summer programs are also very popular among non-U.S. citizens as they head to the U.S to complete these courses to learn about U.S. culture and also visit the beautiful attractions offered by the U.S.
Students not only get to learn professional skills but also get to know other interesting personalities. This way they get to know how to do networking and use it to improve their chances to grow and excel.
U.S. high school students as well as foreigners are sharing their experiences, ideas, broadening horizons, and making lifelong connections with future highly educated professionals. Life proved that networking is an essential aspect of job search and career development, college studies and summer school programs are the best options in this goal.
What are the best summer school programs?
In this section, we will take a closer look at the best summer school programs out there.
Accredited by leading universities (including Ivy League), summer school programs are adding credits to students' overall academic grades contributing to their competitive edge over other classmates.
There is a growing number of summer school programs, however only a selected minority provides impressive addition to a college application.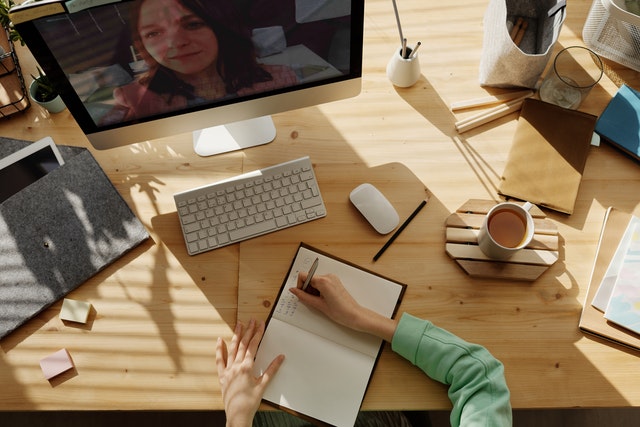 Offered courses are covering almost any area of study like science, law, technology, finance, arts, etc.
Summer School Programs are offered for different fields like:
Languages & Humanities studies
Social Sciences
Design & Art studies
Business studies
Technology studies
Management studies
Journalism and mass communication
It's important to do the research ahead of time to consider the student's interests and all available options around the country.
What colleges offer summer programs for students?
As a student, you will get a lot of options to get started with your summer program. Let's go through the options below.
Smith College
Smith College is one of the largest women's colleges in the U.S. Writing programs exclusively to high school girls at Smith College's Young Women's Writing Workshop allows them to explore writing in a creative and supportive environment that fosters a love of writing in a variety of mediums.
During the summer period, Smith College also offers an exploration of feminist art, archival research of women's life who have altered the course of American history through reform, mobilization, cultural interventions, and outright rebellion.
Saint Michael's College
At Saint Michael's College, students will have a unique opportunity to study the medieval history and culture of Mongolia and China with a focus on the Mongol Empire of ancient times and the modern People's Republic of China. About walls (both the physical and digital) that divide these two immense regions of Asia today.
College was founded in 1904, bringing compelling, liberal arts education in a beautiful Vermont setting.
Wellesley College
Wellesley college - ranked among the top liberal arts colleges and as a prominent women's college. College motto is "Non-Ministrari sed Ministrare": "Not to be ministered unto, but to minister."
College offers a two weeks summer school program which includes writing skills improvement during workshops and one elective course (psychology, sociology, methodology, drawing, etc.)
Southern California Institute of Architecture
Design Immersion Days (DID) are offered by the Southern California Institute of Architecture (SCI-Arc)- a center of innovation and one of the nation's few independent architecture schools. DID is a four- weeks program. The program includes visual studies, a design lab, and a one-day workshop. Students will have the opportunity to learn various skills: freehand sketching, mechanical drafting, computer drawing, physical model making, etc. All these skills are essential to explore, discover and describe design work. Students will be acquiring knowledge of the expansive architecture and design culture of Los Angeles by visiting museums and in the field on day trips.
University of Southern California USC
The University of Southern California USC Gould School of Law offers Summer Law and English (SLE) program, which from July 13 till August 7 allows its participants to strengthen English speaking and writing proficiency while helping build a foundation for future legal studies.
Tuition for the Summer Law and English is around $4,300.
ABC Business Academy
Entrepreneurial-based education programs from world-leading ABC Business Academy in Silicon Valley Summer School.
In a highly competitive environment, to beat other entrepreneurs willing to get investment, it is necessary to learn how to present a business idea in an elegant, quick and effective manner, with a so-called elevator pitch.
Dentistry A&M Texas University
Dentistry A&M Texas University offers college and post-college students who are interested in Dentistry an opportunity to strengthen their academic science background, learn more about the field of dental medicine, broaden their interest in biomedical and clinical sciences, and much more.
Summer Pre-Dental Enrichment Programs (SPEP) is for a limited number of students, thus application submission should be planned in a due course.
An intensive seven-week summer research program helps scholars to have practical research experience in all academic areas at Texas Tech University.
The research program, almost only one of its kind, is open for nearly any area of academe like natural sciences, mathematics, the humanities, fine arts, etc. During a seven-week program, students will have the possibility to develop critical thinking abilities and work in a research-intensive setting.
University is also welcoming international students for the summer research program.
The City University New York's CUNY Graduate School of Journalism
Spending summer in a dream city New York and acquiring traditional journalism values is possible with help of "The City University of New York's CUNY Graduate School of Journalism". University offers three types of courses which last for two weeks.
Digital Journalism Skills Intensive
Digital Journalism Skills Intensive allows students to learn modern skills like photojournalism, audio production, video storytelling, social media management, and much more.
New York City Reporting and Writing Intensive are for those who dream about this city and can report its life after exploring its neighborhoods, cultures, and life with local professors' mentorship.
Entrepreneurial Journalism Intensive allows students to explore the future of journalism, new technologies, business models, etc.
UC San Diego University
UC San Diego University is among the top five, internationally ranked public institutions.
University offers research scholars. The program includes such topics as Bioengineering, Life Sciences, Medicine, and Design Thinking. This is a unique opportunity for students to immerse themselves in the role of researcher and get a significant advantage for further college admission.
University also offers a Global Environmental Leadership and Sustainability Program, which gives students a chance to engage and address the real-world environmental issues which are so vital today. The program combines scientific research and leadership skills to develop game-changers.
Tuition Fee: $1,500-$4,800
University of Dallas
In the summer program, the University of Dallas offers two options, study abroad or in Texas. Abroad studies imply Shakespeare, Latin, or Theology studies in Italy - the cradle of western civilization.
Another set of programs are dedicated to studies in Irving, Texas. Two weeks intensive will assist students to immerse themselves in Art, Music, or Math Academy classes. Develop Artistic potential, or study Math in an interactive way.
Stanford University
Stanford University - located in the heart of California's Silicon Valley, is one of the leading universities worldwide. Stanford University offers summer school programs for undergraduate, graduate, and high school students. Programs are available for domestic, as well as for international students.
University offers a large variety of courses
Computer Science and Engineering
Innovation and Entrepreneurship
Math and Data Science
Natural Science
Social Sciences and Humanities
Writing and public speaking
This is a unique chance to experience Silicon Valley startup culture and create life-lasting memories and network with the best minds at a world-class university.
Tuition Fee: from $1,175 (excluding application and document fee)
Harvard University
Harvard University - established in 1636, is the oldest institution of higher education in the U. S.
Harvard Summer School offers from two to seven-week summer courses for high school, college or adult students. Computer Science and Engineering studies include a number of courses that might be interesting to students: web sites backend development, game development, animation courses, future of augmented reality, and much more that could be studied during summer school courses at Harvard.
Yale University
Yale University - one of the USA's top Ivy League Universities offers exclusive ISSOS summer school programs dedicated to U.S. and international high school students. Highly qualified professionals deliver a variety of academic and elective subjects. University has dedicated counselors who supervise summer school students during their studies at the university. Courses usually last for three weeks. During this period students choose one academic and one elective program. The number of students is limited in order to offer high-quality individual attention to participants.
The summer program is enriched with cultural trips, workshops, evening activities, and the ISSOS highland games.
The course fee is around $7,400. Only students aged 13-18 are accepted for the summer program.
RedComet
Due to the COVID-19 pandemic, many students refrain from traveling, for these students, Online summer programs might be the best choice in this uncertain period.
Classes offered by RedCometare a great way to deep dive into American Literature and excel in English language knowledge at the same time. Redcomet offers online classes to introduce to a variety of different American writers beginning from the colonial period, up to Modernism. Students will learn how to write convincing, evidence-supported arguments and narratives. Excel writing, listening and reading skills with help of English courses.
RedComet offers studies in almost all fields (Mathematics, Science, Social Studies, Health & Fitness, etc.) and is approved by the University of California/Arkansas ADE/WA state OSPI. A more detailed list of courses can be found at https://redcomet.org/course-catalog/
How to apply for summer school programs?
Requirements might vary for each college, you will have to check with desired one, but as usually applicants should submit a 300-500 statement describing the intent and reason to attend the summer school program. A letter of recommendation might also be necessary.
In case of research studies, for logical and physical access to some facilities, students will have to pass a Federal background check, using Standard Form-85, more details can be found at https://www.opm.gov/forms/pdf_fill/sf85.pdf
For international students, if English is not the primary language, TOEFL/IELTS/Duolingo /Cambridge Exam scores are necessary.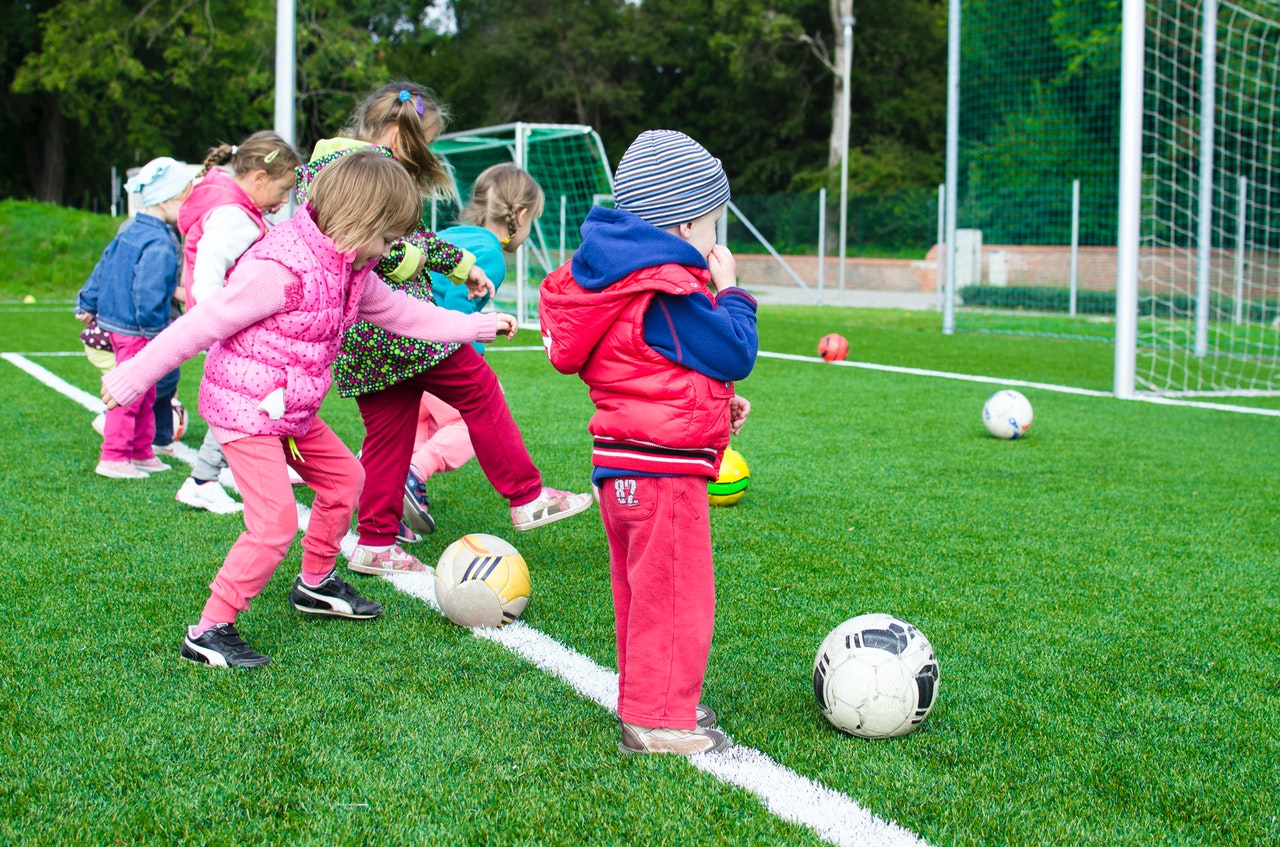 All students coming to study in the US need to apply for an F Visa, J Visa or M Visa. Therefore it's important to initiate the U.S. visa acquisition process in advance.
Selected schools or universities will send a form confirming acceptance at institutions authorized by the U.S. Citizenship and Naturalization Service (USCIS).
Afterward, an appointment for a visa should be made. It is important to plan the processes in a due course in order to have extra time for additional document provision.
Also, special attention should be paid to the list of documents required for an entry visa. All documents should be well gathered, translated and notary certified if needed.
More detailed information on visa documents submission and the necessary list is given at:
https://travel.state.gov/content/travel/en/us-visas/study.html
A list of mandatory documents should be also checked with the U.S. embassy represented in your country of residence.
When do summer school programs start?
As mentioned above, summer school programs take place between May and August every year. Courses last from two to twelve weeks. The most optimal number is around six-eight weeks.
Students should consider application submission deadlines which might be as early as November of the previous year.
Many Universities have a limited number of places for summer school programs, therefore students should select desired programs and plan their activities in advance.
Conclusion
The United States is a large country with the best educational system in the world. U.S. universities are an aspiration for many students worldwide willing to build strong and fast-paced careers.
Summer is the best period to use the opportunity to broaden the horizons and add new skills and knowledge and improve the academic grades of high school and elementary school students.
Summer courses might make the most sense and help students along their academic and professional paths.
It is noteworthy that due to the COVID-19 pandemic, the majority of universities switched summer school programs to online, therefore there might not be residential components for summer 2021.
Students seeking assistance with online summer program search are encouraged to contact RedComet through the contact us page. Alternatively, please complete a free consultation request form.