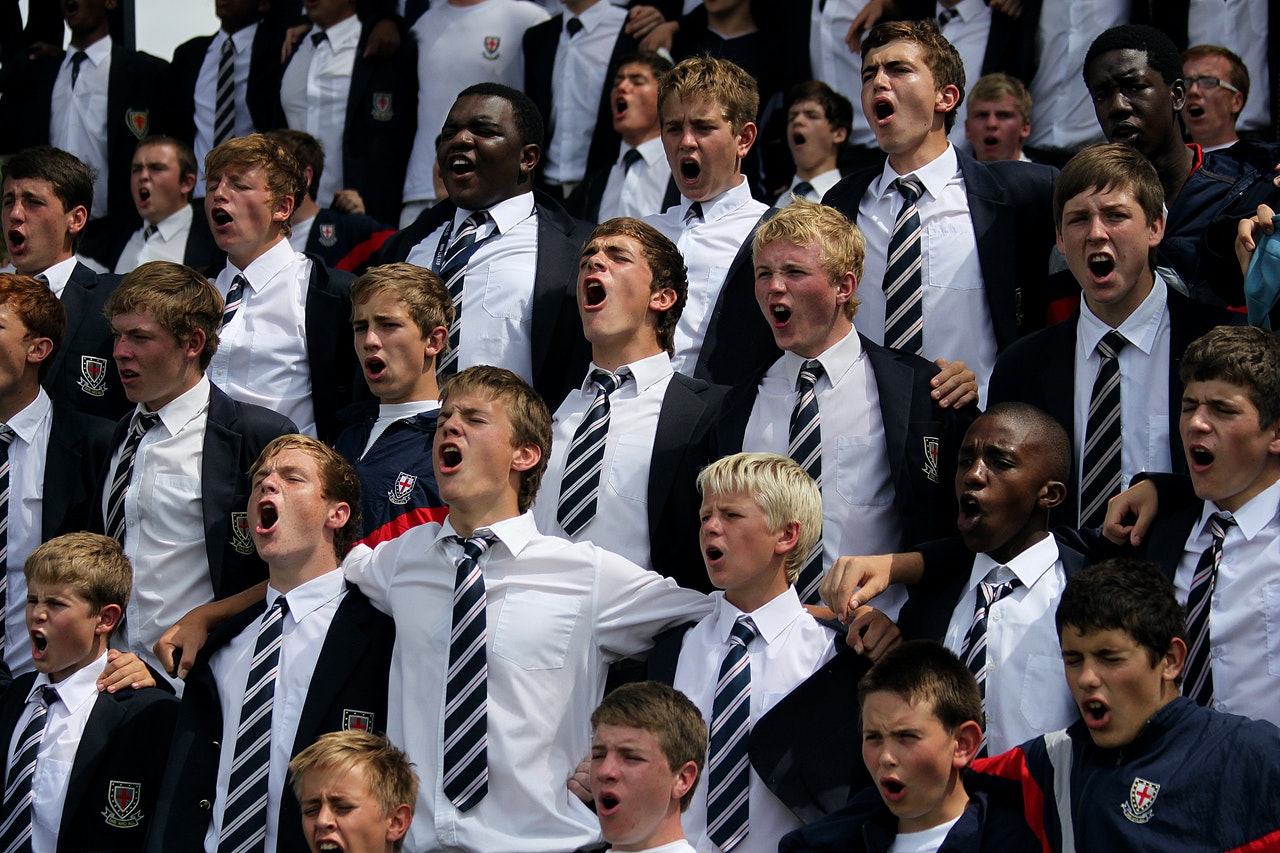 Apr 08, 2021
Explore Various Online Summer Programs And Resources For Middle School Students
The Middle School curriculum lays the foundation stone for the challenges that lie ahead. Be it the rigorous high school curriculum, or the college journey thereafter. So, why not go the extra mile and use up the time you have while still having fun? Enrolling in a summer class is an excellent way to ease up the workload from upcoming school years. Moreover, you can explore all your interests while your school curriculum is not too demanding.
The fact that summer classes are meant only for high-school students is a stereotype. What adds more to it is, the common notion that summer school should be taken only to redo a failed coursework. However, taking up summer school classes as a middle-schooler is not an off-the-beat idea.
According to a national study conducted in 2011, students lose around 2-3 months of reading skills on average. Moreover, the numbers are a whole lot higher for maths. Students lose a whopping 50 percent of their school year learning in math due to the "summer slide".
However, to avoid the learning gap, it would be wise to enrol your middle-schooler in an online summer program. That way, the student stays on track and does not lose on years of school study gains. Not only that— summer schools lead to academic enrichment, paving the way for a college scholarship, that too from the comfort of the house. The benefits of online summer school programs for middle-schoolers are a plethora. Read on to know more.
What are the benefits of online summer school programs for middle-schoolers?
Taking up summer classes broadens horizons for middle-schoolers
Summer programs bring up opportunities for middle schoolers that they would not have come across otherwise. Also, not all summer programs are focused on academic enhancement. Many of them bring up a wealth of benefits in terms of a student's overall personal and social skills development. Middle-schoolers get to learn from instructors all across the world in online summer programs.
Middle-schoolers get to prepare for the challenging high school coursework
Enrolling in an online summer program will help a middle-schooler prepare for the rigorous high school coursework. Not only students face a sudden change in pace, but the transition is also sometimes daunting. Moreover, students face the "summer slide" and lose in years of
academic gain. If they become completely idle for these three months, their learning pace can drop substantially. However, taking up summer classes can keep their brain zinging, avoiding any learning loss.
Summer Programs gives Middle-Schoolers exposure to Specialized Environment
Middle-schoolers get to learn in a completely different environment through online summer programs. Students get to mix with like-minded peers from across the world. Also, they get exposure to a highly personalized learning environment. Not only that—online summer programs let students explore different study areas, which are not offered at their traditional schools.
Summer Programs provide middle-schoolers with an opportunity to maintain their learning pace
There are instances when students can not keep up with the demands of rigorous coursework. They may even fall behind in their studies or fail a grade. However, summer programs let students learn at their own pace, in a personalized environment. The benefits of summer classes not only includes avoiding summer slide, but also academic enhancement. Students can attend all the lectures from the comfort of their homes. Moreover, a smaller group of students are present in online summer classes.
Which schools offer the best online summer programs for middle school students?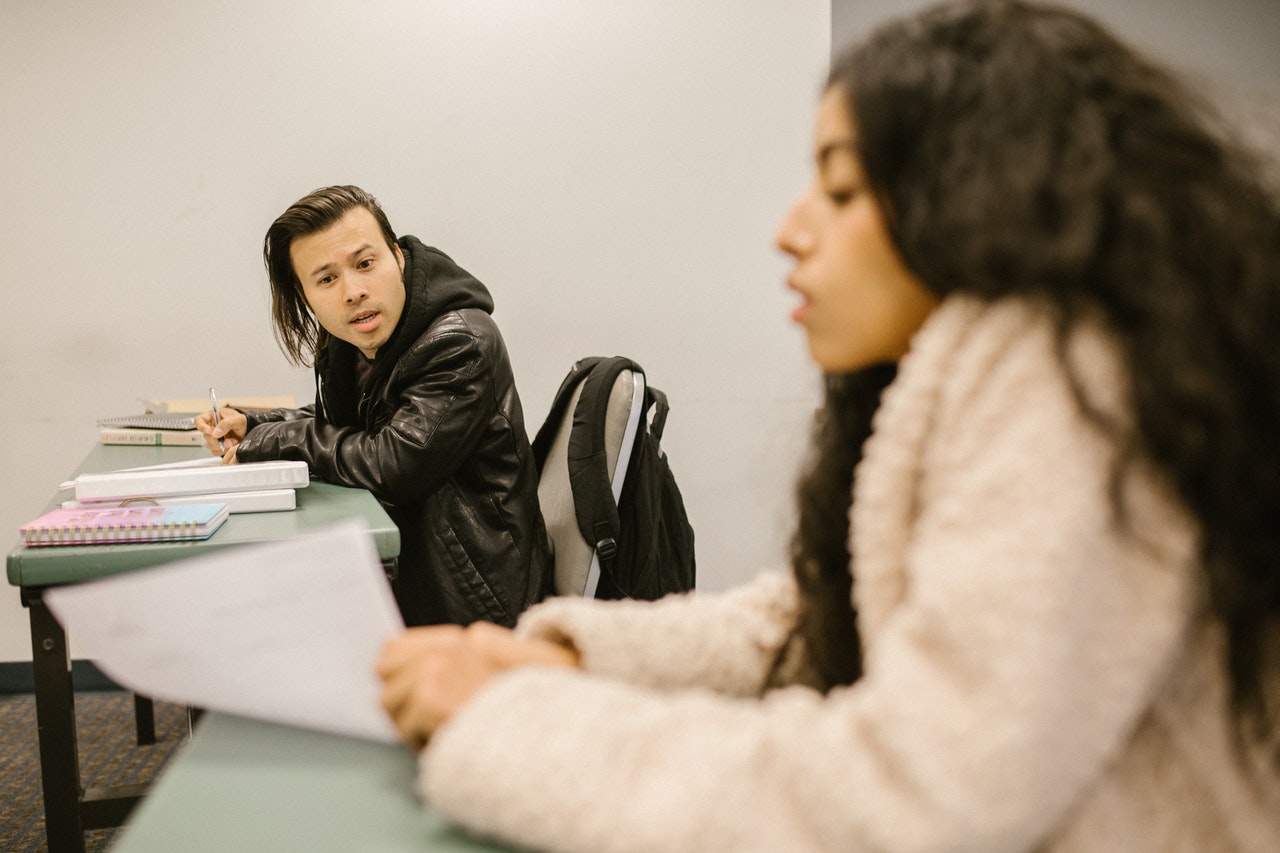 Pearson Online Academy offers summer courses in all the core subjects as well as electives. Also, the programs are designed to academically enrich a child and are fun and flexible. Moreover, the confluence of technologies like the LiveLesson and Connexus ensures an altogether well-managed learning experience.
While LiveLesson brings a certified teacher, Connexus is an education management system that makes resources accessible 24/7. Students are required to take classes for at least 5 hours a week to complete the coursework within the scheduled time frame.
Time 4 Learning brings comprehensive resources in terms of lessons, reinforcement materials, and practice activities. The program is not only flexible and affordable but also includes many interactive skill sharpening tools. Moreover, the learning platform ensures individual login for each student for self-paced learning. The lessons are divided into small
chunks and can be repeated as many times as required. Time 4 Learning's summer program is entirely web-based, and the subscribers get 24/7 access to the course resources and material.
As for the curriculum, Time 4 Learning brings over 2600 multimedia lessons for language arts. There are more than 1700 activities for middle school math and 700 for social studies.
K12 Private Academy brings summer courses for middle school students in the form of credit recovery, full-length and condensed courses. The credit recovery courses are offered by the Keystone School, and most of them are ELL supported. The full-length semester courses have summer start dates and are available at both schools.
For the condensed courses, K-12 offers semester courses designed to fit in a four-week time frame. Moreover, students are required to spend 4-5 hours a day taking up these condensed summer courses.
Talking of the costing, the Summer credit recovery courses cost anywhere between $116-$155. Whereas, the condensed courses are $450 per semester, including material and shipping.
The Connections Academy summer courses for middle school students are designed to merge academics with vacation fun. Middle-schoolers can explore their interests, accelerate their academic progress and satisfy all their credit requirements.
Moreover, Connections Academy combines all the necessary math and reading skills with technical instructions. The platform makes use of various Educational Technology courses for grades K-8. All the summer courses are designed in a flexible online format with rolling start dates and are affordable.
Also, students of grades k-8 can review their foundational skills with the specifically designed Summer Smarts Math and Language Arts.
Red Comet brings up the best of core, elective and enrichment courses as part of the summer program for middle school students. The platform features over 175 self-paced courses, that fulfil all the middle-school and high-school credit requirements. Moreover, Red Comet provides extensive reports for various user levels. Also, students can create their own subdomain, and learn according to their requirements. The cost of summer courses at Red Comet varies as all the courses are independent, and not bound into a program.
What's more— you can even request a demo before enrollment. All you need to do is fill out this form.
What Independent Online Courses can middle-schoolers take over the summer?
Math Courses
As we have mentioned, maths is one of the subjects most susceptible to the summer slide. However, it can be bolstered by a well-designed summer course. Here is the list of various resources that offer summer math courses for middle school students:
IXL
The website features thousands of math exercises for middle-schoolers to practice and make progress in their curriculum. The membership charge is $9.95/month and $79/year.
iPractice Math
This website brings up a plethora of practice questions in the multiple-choice and short answer format. These questions are divided based on topics. Also, the "Learn" tab gives out step-by-step tutorials.
Language Learning Courses
Learning a new language has a plethora of benefits. And what time can be better than the summer to give a kickstart to language learning? There are thousands of summer language learning programs available online. Here is the list of few resources where you can learn a new language over the summer:
Coursera
The much-known e-learning platform brings over hundreds of free language learning courses. However, to earn a certificate, the subscriber needs to pay a fee. All these courses are divided into different levels. For middle schoolers learning a new language, the beginner or intermediate level is recommended.
Johns Hopkins Centre for Talented Youth
The platform offers world language courses for grades 2-12, divided into beginner, intermediate and advanced levels. Each of the series requires the student to take instructions twice a week, and the sessions are one hour long. The flexibility makes these language learning programs ideal for summer learning.
Language Arts and Reading Courses
Besides math, reading is the second-most prone subject to the summer loss. So, keeping up with reading during summer would be a great way to ensure minimum or no learning loss. There are many summer-based reading challenges or programs, available online. We recommend getting your child enrolled in one if these:
Reading Rockets
The annual summer booklist of Reading Rickets contains all the books that can pique a middle-schooler's curiosity. The reading program is a national multimedia literacy initiative. It is focused on offering resources and information on how middle school students can manifest a healthy reading habit. The program offers downloadable activities and is suitable for grades 6-8.
Scholastic Summer Reading Challenge
The Scholastic Summer Reading Challenge is completely online and is focused on building a healthy reading habit in students. The program keeps the record of kids daily reading minutes and based on that, lets them unlock milestones. Moreover, they can earn digital rewards and gain access to other resources and fun learning activities.
STEM
The scope of middle school science should not be limited to basic concepts. Robotics, Technology, Engineering, Computer Science— all these subjects are perfect to quench a middle-schoolers thirst for knowledge. With the availability of online STEM programs, middle schoolers can now master the hands-on-approach with summer learning. Below are a few STEM summer courses for middle-school students:
iD Tech Virtual Tech Camps
The platform offers spring and summer virtual tech camps that are the perfect replacement for the on-campus counterpart. The program has structured, weeklong sessions, available in a number of time zones. Also, the schedule includes two hours each of live instruction and self-paced project development. Students get to learn the latest curriculum in Python, Java, Artificial Intelligence, 3D modelling etc.
Rex Academy Online Summer STEM Camps
For the STEM field, Rex Academy offers over 20 different courses for elementary, middle and high school students. Moreover, the academy organizes online coding camps for teens and youth. Also, the curriculum does not require a student to have a computer science background to proceed. The weekly camps include instructions on Cybersecurity, Drones, Animations Web Design etc.
FAQs
What are the various types of online summer programs available for middle school students?
Online summer programs for middle school students can be broadly categorized into:
Academic Engagement Classes for Credits
Or, Creative Enrichment Classes for Credits
Academic engagement classes focus on core subjects. For middle school students, it can be math, science, social studies. As these classes require more hard work and are condensed, students should take only a few classes.
On the other hand, creative enrichment classes are not aligned with the core curriculum. These classes are meant to let students explore different fields outside of the general curriculum. Red Comet has an extensive list of summer enrichment classes for middle school students. To know more, click here.
How can I get the credits earned during summer classes transferred?
It is important to evaluate whether the credits earned during the summer program are transferable. When enrolling for a summer course, make sure to check with your school's academic counselor. Also, take care of these two points:
Are there any aids, archived materials or other resources available for assistance in coursework?
Approach the online help desk. They are easily accessible and will clarify any doubts related to online summer programs and credit transfers.
Also, make sure to check your state's Core Public School Standards. This will help you ensure if the course you have selected meets those standards and prepares you for standardized tests.
How long will the summer course last?
Most of the summer school programs require middle-schoolers to spend around four hours, four times a week. The length of these programs varies between states. However, they generally last for three to four weeks. Also, the schedule, length of each class etc. depends on the state policies.
As most of these courses are condensed, students require more hard work than they usually put in the normal semester classes.
What are Summer Precollege Workshops? Can middle-schoolers take them?
Precollege summer programs are designed to give middle and high school students a taste of the college life ahead. Many programs require the student to reside on the college campus. However, there are many online pre-college programs available, that can be taken online.
For instance, a precollege remote summer Workshop at FIT is three weeks long. The program costs around $195, $585, $975 for one, three and five courses respectively. Most of the precollege programs are focused on high-schoolers. However, the pre-college courses at FIT can be taken both by middle and high school students.
What summer courses are available at Red Comet for middle school students?
Red Comet brings up a plethora of summer courses for middle school students. These courses are offered in core subject areas, electives or in the form of enrichment courses. All these courses are self-paced and provide one-on-one interactions with the instructors. Few courses are:
Science
Mathematics
Social Studies
Middle School Career Exploration
Middle School Art
Middle School Spanish
Middle School Fitness
Middle School Exploring Music
Summary
The web is full of studies and researches that claim a drastic decline in the number of students learning pace over the summer. Not only do they lose years of academic gains, but also struggle to keep up to the grade level academics. However, to avoid the "summer slide", taking up summer classes would be a great idea.
The summer learning options for middle school students is less in comparison to the programs available for high-schoolers. Also, fewer resources and opportunities have led to a much common misconception—summer classes are not necessary for middle school.
Enrolling on summer programs as a middle-schooler has its own benefit. Students get the option to explore various subject areas, while they are away from the high school workload. Also, middle school students can take up summer classes for academic enhancement and prepare themselves for high school.
Keeping in mind the necessity of online summer programs, we have framed out this blog to include all the necessary resources. Also, there is a list of various summer school programs as well as independent summer courses.
Talking of summer programs, Red Comet brings an extensive list of middle-school summer classes. All these classes are completely online and can be customized to a student's needs.