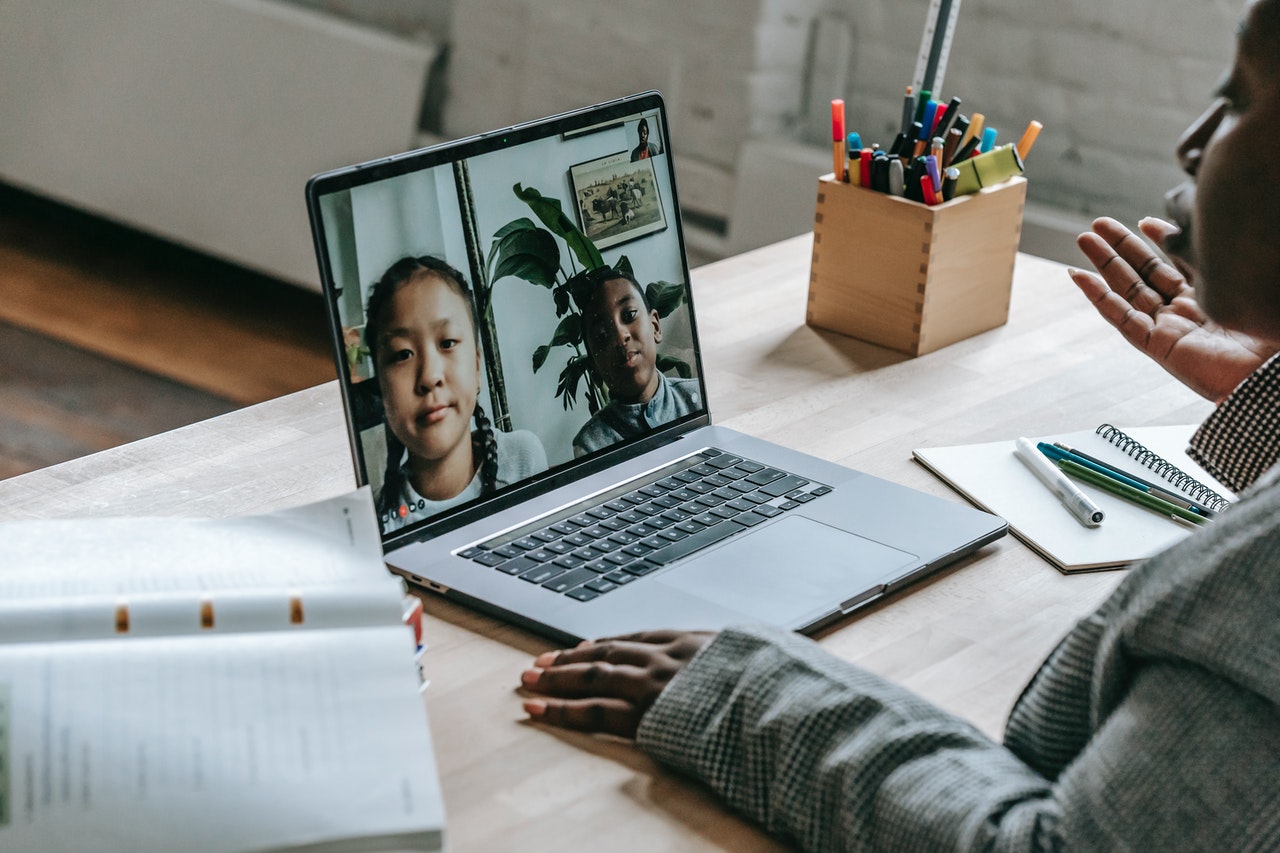 Aug 11, 2021
Explore The Best Online High School Curriculums With This Guide
Online high school curriculum gives the freedom to adapt learning programs to students' requirements. It also provides students more time to concentrate on extracurricular activities such as sports, music, and other hobbies outside of school. Online education comes up as a one-stop shop for all needs.
The future of education is evolving towards more digital learning. Students are now pursuing online courses to catch pace with the competitive employment market. Recent studies on the online education scenario suggest that an online high school curriculum can be just as successful as a traditional classroom environment. School downsizing improved online educational delivery technology, and, most significantly, the social distance necessary during the continuing Covid-19 epidemic has pushed online high school education in the limelight.
Why choose an Online High school?
There are a plethora of reasons why a student should choose to pursue an online high school. Increased safety, less social pressure, and finishing high school before the course duration is just a few of the benefits of attending an online high school.
Students get the opportunity to earn high school credit.
An online high school can enrich the learning experience for students who wish to learn at their rate and are driven by themselves.
There is a high demand for an online high school curriculum that can assist students in handling greater workloads and extracurricular activities.
Aside from offering a more caring and encouraging atmosphere for high schoolers to learn in, an online high school may also give you the option to graduate high school much more efficiently.
Online high school is especially advantageous for young people who wish to pursue a degree while also starting a job in their early twenties. Therefore, get their student loans paid off and their careers established by the time they are in their late twenties rather than just graduating from school.
Benefits of online schooling as a high schooler
An online high school can enrich the educational experience for students who wish to learn at their speed and are motivated by self-discovery.
There are numerous benefits of pursuing an online education.
Here is the list of benefits of online schooling as a high schooler.
Affordability
Online education programs are generally less costly and affordable than their on-campus counterparts. Virtual school programs are not always inexpensive, but they are unquestionably cost-effective. You may save money on several things, including your daily commute, library fees, food-related expenditures, textbook costs, and so on.
You don't need to acquire bulky books to help you through the course because you can obtain all of the necessary study resources online.
Self-paced
The majority of the online educational programs allow students to work at their speed. Some students follow the pace of a traditional course with the rest of the students.
However, it gradually leads to frustration. Students are often get bored by repeated teaching. Because most students perform better when they can study at their own pace, they should seek online programs that provide flexible routines and study time.
Freedom to schedule.
Generally, online education allows full-time or part-time employees to continue working while pursuing a degree.
This service helps many individuals maintain their present employment while also improving their education. It is where online learning shines.
There is no need for commuting.
Students who take online classes can save a significant amount of time, energy, and money. Students can save money on gas and time spent on travelling and commuting.
When you stay at a long distance from school, such savings might have a substantial influence on your overall education costs.
Options are vast
Online schools are very well known for offering a wide choice of online programs.
Online high schools provide specialized as well as advanced-level programs to help students in every way they can. These online high school courses focus on outcomes to a great extent.
Students can also pursue their interests. As a result, students can select a learning program that is truly appropriate for them. Also, they get highly interested in their studies and learn and understand the concept of the course easily. In contrast to students studying in a traditional classroom environment, most online students reach their full potential.
Increase Your Knowledge of the Course Material
Online education enables students to study and research academic subjects in greater depth, something they would not have been able to do in a regular classroom.
Students, for example, can have a better understanding of technology, business, health care, visual arts, engineering, and science.
Students may get additional knowledge outside of the classroom by participating in field excursions, job shadowing, volunteering, and internships.
What are the best online high school programs?
The Texas Board approves the University of Texas at Austin High School of Education. Study programs are available for both part-time and full-time students.
Study activity in online schools is available 24 hours a day, seven days a week, with assignments expected every 1-2 weeks. Students are required to enrol in spring and autumn to pass for four years.
Applications for Communication, Personality - Western Culture, Psychology, Personal Financial Literacy, Health, Business Information Management, Writing, and Literacy are some things students can do. The University of Texas at Austin High School maintains student support collaborations with over 250 educational institutions.
Tuition and Fees
$245 -$3,430
Keystone School is one of the country's most competitive high schools.
Both the AdvancED Commission and the Middle States Association of Colleges and Schools have approved keystone schools.
High school students can enrol online for a high school diploma program, while adults aged 19 and above can enrol online in the Career High School program. They can resume their education whenever they choose, with no deadlines.
Adult education programs may last up to 5 months. Accounting, Computer Fundamentals, Digital Video Production, Life Skills, and a wide range of additional courses are available.
Keystone offers approximately 120 courses, including core courses, electives, AP courses, and six global languages.
The Keystone School's online classes include virtual laboratories, interactive visuals, and animated explanations.
Online students' parents have access to a Keystone Parent Observer Account, which allows them to track their children's development.
The Blackboard learning management system provides access to program resources ranging from courses to assignments. Furthermore, students can enrol throughout the year.
Tuition and Fees
$289 to $369.
$399 to $549.
Whitmore School, formerly known as CompuHigh, provides personalized courses that benefit students in setting objectives for themselves at their speed. Students who want to shorten their graduate degree or recover lost credits may also take advantage of the institution's services.
It offers a well-structured curriculum and allows students to select their curricula.
Whitmore Institution now offers a Preparation Track for students who wish to attend a four-year institution to complement the General Study Track.
The week Summary Progress Report and the Month-to-month Progress Report are used by the school to inform parents. Sign up for Diploma PLUS on the Teaching Program if you want limitless 24/7 online private tuition in Mathematics.
Whitmore School has an open enrollment policy, which enables students to enrol at any time of year.
Counselling services at Whitmore School engage with students to develop a Personalized Graduation Plan.
Tuition and Fees
$ 1,599 - $ 2199 per 12 months
The North Dakota Center for Distance Education offers various online high school programs for students in Pre-K-12 grades. There are nearly 350 courses available at the school, including core, elective, career and technical, dual credit, and Advanced Placement.
The school depends on teachers, schools, curriculum suppliers, software providers, parents, government officials, and citizens to produce the required courses for a high school certificate. Courses are designed to asynchronous and provide flexibility which allows students to study when they want to. By using educational technology, the school aims to offer a high-quality curriculum.
Tuition and Fees:
$260 per course
Smart Horizons Career Online High School is an online high school that provides a range of courses. Smart Horizons Career Online High School accepts students of various backgrounds who wish to get a high school diploma.
The school offers a solution to students by reaching millions of Americans who lack high school diplomas. Its online high school diploma program offers students a Virtual Welcome Kit before the start of classes.
Teachers and counsellors provide quick feedback and help with lessons, tests, and other activities. Smart Horizons also offers career courses such as Certified Protection Officer, Child Care, Education, Food and Hospitality, Home Care Professional, Office Management, and others in addition to basic courses.
Tuition and Fees:
$1,295.00 - $1386.00 per year.
Time4Learning is an online education service that provides an online curriculum for students in Kindergarten through Grade 12. Time4Learning also provides the service accessible via a computer browser. It provides users with a range of educational tools and resources for at-home studies, such as quizzes, lesson planners, and more.
Time4learning is popular among homeschooling families and has recently witnessed a spike in popularity by families of students studying in regular schools who want to supplement their children's schoolwork, improve specialized skills, and expand their learning.
Time4Learning has a good amount of content available, engaging lessons, fun educational games, and access to useful educational apps.Time4Learning is an excellent opportunity for students in pre-K to Grade 12 and provides exceptional value for both homeschooling parents those searching to supplement their child's learning.
Tuition and Fees
$30 per month
International Connections Academy is an online high school course took place every year by the state of the art curriculum that students can attend from home. This private online school educates students from all around the globe.
International Connections Academy high school courses are highly interactive and cover the basic subjects of math, science, English, and social studies. Digital photography, marine science, game creation, and foreign languages are some of the courses available.
Online, certified teachers, support tools, and counselors can help students create a personalized four-year academic plan.
Tuition and Fees
$6,880 per year
$3,575 per semester
The Ogburn School receives students of all ages. The institution offers self-paced online high school courses that meet Florida education standards. and criteria. Also, at the Ogburn school, courses are available 24 hours a day, seven days a week, and students can complete their studies in 4 to 6 weeks.
The school also offers adult programs for students aged 15 and above, with the same teacher support, academic counseling, and online access to various course materials.
There are over 30 optional courses to choose from, including Sign Languages, Creative Cinematography, Entrepreneurship, Hospitality & Tourism: Traveling the Globe, Law & Order. Intro to Legal Studies, and many others.
Tuition and Fees
$1495 per year
Oak Meadow School offers an online high school curriculum program for students in grades 7 to 12. The program's curriculum comprises 36-weekly learning activities such as assignments, exams, exercises, and readings. The Student Arts Blog is where students can express their thoughts and connect with other students and teachers worldwide.
Students receive course materials and textbooks in both printed and digital formats.
According to the school, students should spend one hour per subject each day on coursework, assignments, and other activities.
Tuition and Fees
$1,800
K12 Private Academy, formerly known as K12 International Academy, aims to provide "individualized learning to all types of minds" by "removing barriers that prevent students from realizing their actual potential."
K12 provides students with an affordable curriculum of self-paced, easy-to-access lessons. There are also student groups comprised of K12 kids from all around the world.
Tuition and Fees
$6,995 per year
Things to keep in mind before enrolling in a high school
Making preparations before enrolling in a high school online or regular is a must step to create an accessible learning environment—however, much more important to prepare yourself when your classroom is on the desk in your bedroom. Here is the list of things to keep in mind before enrolling in a high school.
Do your research
More than likely, your online school will offer a wide range of materials for you to examine well before the beginning of the school year. Use these to get a sense of what a typical day would be.
Also, just as you would at a traditional school, request to speak with a current student first. Inquire with the student if they have any ideas, insights, or advice to assist you through online high school. Before class begins, review your curriculum and class expectations.
Accreditation
Accreditation is an important consideration while enrolling in high school. One of the most crucial factors to examine is how well-known the school is and whether or not it is accredited. If you want to attend a top-tier institution, you should enrol in an approved high school that will help you gain admission.
Time Management
These two words will save your life. Get an itinerary, calendar, or use your phone to keep track of your daily plans.
High school may be difficult if you don't manage your time well. Make a list of your homework assignments for each class, tasks to do, crucial exam dates, and so on.
Manage your time well, and your life will be a lot simpler.
Begin by transforming Passion into Something
Once you decide to enrol in high school, if you have a strong interest in something, pursue it. Assume you enjoy sketching and are skilled at it. Start a group at your school, share your drawings on social media, expand your interest, and build a strong foundation.
Money invested will get paid off in the long run.
Real Qualified Professors Teach Online Courses
If you think that online classes are easy to complete and are taught by professors who have failed to demonstrate their worth at more reputable institutions, you should reconsider.
Online courses, like conventional ones, are monitored by genuine, highly trained professors who are not superior to their university equivalents.
If you want to perform well in online courses, you must remove this notion from your head as an online student. You may not be capable of meeting them in person, but you can connect with them in various ways.
The major distinction is the mode of engagement. If you want to communicate with an online professor, you will have to use emails, discussion boards, and online lecture sessions instead of face-to-face encounters.
Conclusion
Whether you're a young performer, athlete, or returning to school to get your diploma, online high schools offer non-traditional students to graduate on their terms. Making the greatest opportunities will ultimately depend on the curriculum you choose and the best approach to identify which curriculum best matches your learning style and preferences. Don't assume you know everything; instead, check with a curriculum expert to ensure you have all of the facts you need.
Online learning offers its series of benefits and drawbacks, but you should choose an online course that offers you the ideal mix of flexibility, affordability, and needed work.
Analyze any online course using the criteria mentioned above, and you will have no trouble choosing the best online course for your requirements.