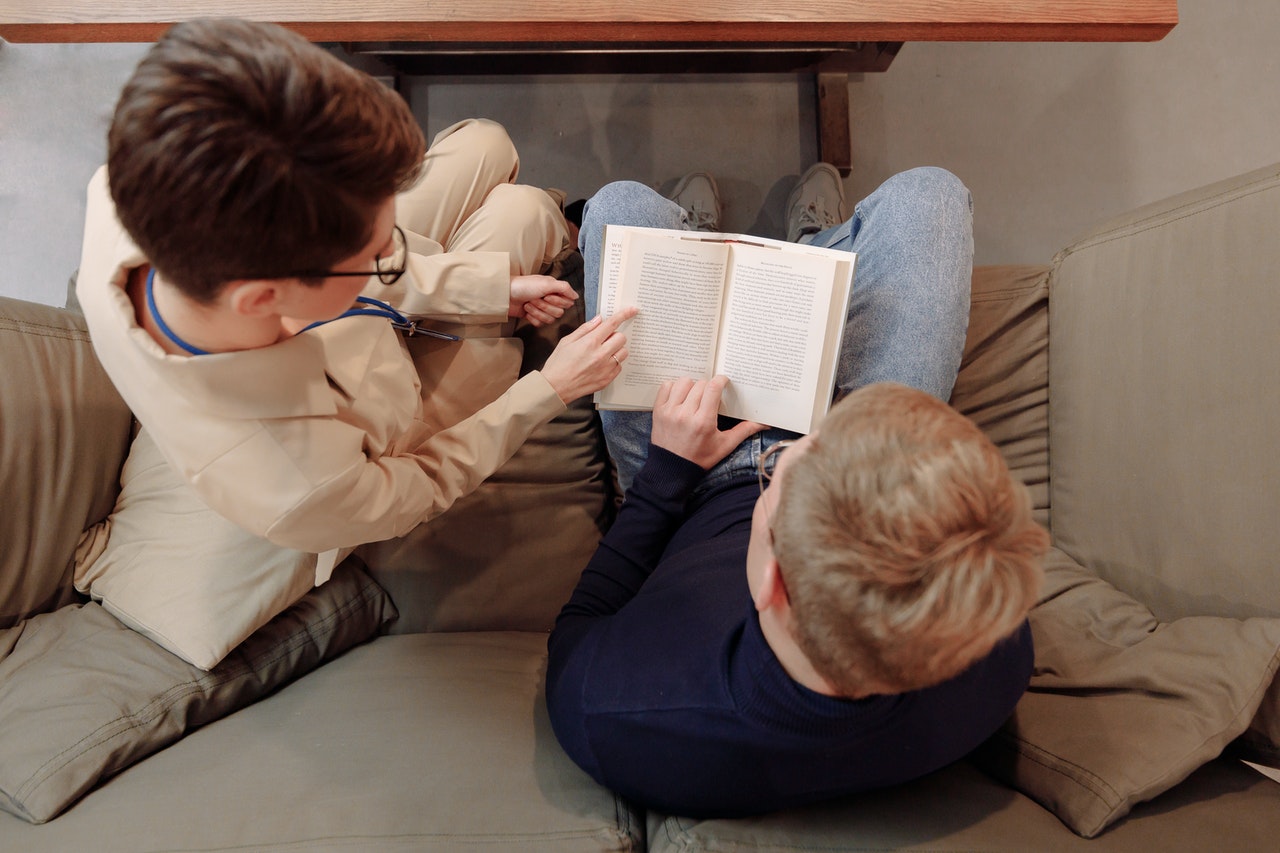 Aug 13, 2021
Explore Different English Language Arts Online Classes, Advanced Placement Courses And Electives With This Guide
Like every other core subject area, students need to fulfill graduation requirements for English Language Arts as well. Some of these courses are curriculum-based, while some are open electives that might help them develop necessary skills. The English Language Arts curriculum consists of various classes for different high school years.
Students start with a basic introduction to reading and writing in their sophomore year. However, with grade advancement, they may take college-level introductory courses called AP Courses. Apart from studying American Literature, they also take a variety of Electives to boost their skills.
However, with a sea of online English Language Arts courses circling the web, it isn't easy to filter out the best ones. So, we have framed this article to include the best English courses along with some online English electives and AP classes and Electives. Read on!
The Best Online English Language Arts Courses for High School Students
Obridge Academy
Obridge Academy is an accredited online school that offers a world-class online learning environment. Each of the courses caters to a child's unique learning style and educational requirements. For students in sixth through twelfth grades, Obridge provides a demanding course of study with college prep academics and Honors classes.
For English, the academy provides English Language Arts 1, English Language Arts 2 and English Language Arts 3. As part of the English Language Arts 1 course, students focus on attentive reading and study of literature from a variety of sources. Students also acquire more practice writing narratives, descriptive essays, and essays. They will be able to build upon their vocabulary and improve their comprehension and application of academic English grammar and mechanics.
The English Language Arts 2 course give students exposure to advanced reading and writing. Through these skills, they gain enough experience to perform well in research/inquiry. Students will study a variety of genres of literature and will use the writing process to create various types of writing, including a research report. The goal of this subject is to educate students on how to read and write in a disciplined and effective manner. Thus, helping them succeed in subsequent classes.
The English Language Arts 3 course provides students with a wide overview of selected literature, as well as grammar and vocabulary teaching and formal writing. Students go through an in-depth examination of fiction and nonfiction books, functional documents such as maps and charts, as well as cinema and art. As a result, students improve their reading comprehension, writing, and speaking abilities.
Sterling Academy
Sterling Academy offers classes for kids in grades 6 through 12 from all across the United States. Students can either study full-time with or take specific subjects and transfer them back to their offline school. Also, they use the Learning Management System to read and interact with the curriculum as well as submit their homework. They may acquire important life skills while studying to achieve rigorous academic standards. The academy emphasizes self-motivated and self-paced learning.
The online English Language Arts courses are available to both full-time Sterling Academy students and those studying full-time or part-time elsewhere as single courses. Sterling Academy requires students to take four years of English Language Arts courses to graduate. English 1, English 2, English 3, and English 4 are compulsory courses. For English 1 through 4, honours courses are also available. As part of these courses, students:
Develop reading and comprehension abilities in a variety of types of literature.
Improve grammar and writing skills by practising.
Develop vocabulary.
For electives, Sterling Academy offers courses in Intensive Reading, Writing, Public Speaking etc. Also, there is a range of novel mini-courses. Each mini-course carries a credit value of 0.0625. It equals 0.25 credit if you take four mini-courses. If you choose to take eight, you'll receive 0.5 credits toward your electives. You may select from 15 different mini-courses! Sterling Academy even offers the Florida College Prep as an alternative to the standard English 4 course.
Time 4 Learning
The dynamic high school language arts curriculum for homeschoolers from Time 4 Learning helps students achieve their goals and objectives by presenting them with the most up-to-date educational tools. Depending on their requirements, families utilise it as a full-time curriculum, an after-school learning tool, or a summer learning program. Time 4 Learning provides four English Language Arts courses, for students through grades 9th through 12th.
The 9th grade English Language Arts course is the basis for excellent high school writing and literature analysis. Students will create, revise, and edit their own writing after reading excerpts from various sources.
As part of the 10th grade English Language Arts course, students get exposed to a wide range of rich texts that will interest them in the literary study of both fiction and nonfiction. Tenth graders will exhibit increased mastery of all elements of language usage, from vocabulary and syntax to the formation and arrangement of ideas, utilising grammatically correct writing, as they read increasingly difficult texts.
Based on works of American literature, the 11th-grade language arts program focuses on fine-tuning reading comprehension, analysis and assessment, oral language, and writing abilities. The course includes tasks that help students to improve their general language abilities and generate innovative, cohesive writing, interwoven throughout the interactive sessions across two semesters. Students may anticipate analyzing a range of literary texts critically. They also develop their vocabulary via reading and root word methods and write for a variety of audiences and reasons.
Time 4 Learning's 12th grade English language arts program prepares students for college-level English classes. The platform provides demanding, engaging courses that keep students focused on the information they need to study. Also, they cultivate advanced critical thinking and analytical abilities that will be useful in post-secondary education.
Stanford Online High School
Stanford Online High School is an independent school for intellectually curious students in grades 7–12. It is located at Stanford University. Stanford OHS is a three-year high school that was founded in 2006 and later expanded to cover years 7–9. The online school carries accreditation from the Western Association of Schools and Colleges (WASC).
The High School English courses include:
The course hones students' talents in critical textual study of literature, formulating and sustaining significant arguments, and writing exquisite language. Students will practise critical writing skills, focusing on thesis formulation, paragraph coherence, and argumentation construction. The readings cover a wide range of literary genres, with the majority coming from the British tradition and being arranged chronologically.
This course presents a study of American literature from a worldwide perspective. Students develop close reading for form and rhetoric by working with a variety of texts. Also, they explore thematically connected clusters of texts and how writing shapes authorial and even cultural identity. Students go beyond summarization and understanding to create essays that contain specific, well-developed arguments regarding the materials they study. They also get exposure to MLA format as they learn to construct their essay themes with increasing independence.
This course expands on the generic vocabulary and argumentation frameworks studied in TAA. Thus, exposing students to literary concepts and more formalised theoretical approaches to literature, such as narrative, genre, intertextuality, and metaphor. Students continue to study texts in dialogue and competition with their peers. Also, they begin to explain their own theory of intertextuality in action in lengthier essays that need more advanced argumentation frameworks to support complicated arguments. Students improve their MLA style proficiency and continue to hone their oral presentation skills to match their writing abilities.
Forest Trail Academy
For students in grades 9 through 12, Forest Trail Academy provides fully accredited Online High School Programs. The high school curriculum is tailored to each student's unique requirements and skills. All the online high school programmes assist students in charting their own course to success. Students can take online high school classes from anywhere they have access to the internet. All of the high school programmes are interactive, self-paced, and provide students with individualised instruction and one-on-one assistance.
The 9th grade English 1 course broadens students' awareness of literature by exposing them to a range of literary genres. The course also improves vocabulary through the use of context clues and word origin/structure analysis, students' vocabulary-building abilities. By the end of the course, students will be able to react to literature in a way that demonstrates informed examination.
The 10th grade English 2 course broaden pupils' literary awareness by exposing them to a range of literary styles. The course also assists pupils in recognising and comprehending a range of literary aspects (terms and techniques).
The 11th grade English 3 course assists students in comprehending the significance of historical context in literary study. Also, the course broadens students' awareness of literature by exposing them to a range of literary genres.
The 12th grade English 4 course helps students improve their reading, writing, speaking, listening, and critical thinking abilities. As a result, they can succeed in any university course.
Also, the course provides a diverse range of learning opportunities for students of all abilities. The curriculum includes daily and longer-term projects so that they can achieve their full potential and be successful.
A List of Online AP English Language Arts Courses for High Schoolers
This course will teach students how to read write more effectively about literary works. Students get to learn literature from many genres through an entertaining selection of films, real readings, and supplemental material from a number of sources. Reading, analysing, and writing about fiction and gothic literature will be the emphasis of this course.
Also, they will be able to improve their academic and creative writing abilities while broadening their vocabulary. Interaction with other students will also help them develop their reading, writing and thinking abilities. Students will also practise writing under time constraints to make them comfortable with the AP exam environment. Also, they will have the option to complete practise tasks that are comparable to those found on the AP test.
Offered by BerkeleyX, the course is entirely self-paced and of the Introductory level. Students need to commit 4-5 hours for 7 weeks to complete this course.
For college-bound students, Advanced Placement English 12 course by eAchieve Academy brings the entire AP curriculum divided into learning targets. These learning targets are divided into Communication, Reading, Language, Research and Inquiry targets. The student will receive college retro credits if they pass the course and get a 3 or higher on the AP English Literature & Composition Exam.
Students in AP English will study literature from the beginnings of time, such as Sophocles' Oedipus Rex and Homer's The Odyssey, to twentieth-century poetry and fiction. They will also learn how to synthesise textual details and historical context. As a result, they will learn how to effectively communicate their views in writing.
The overarching goal of the curriculum is to create a fondness of and respect for literature in addition to preparing students for the AP Exam.
The AP English Language and Composition course at Apex Learning lets students analyze significant fiction and nonfiction writings. They learn by examining different resources, ranging from pamphlets to speeches to personal essays, investigating rhetoric and its influence on culture. This course, which is comparable to an introductory college survey course, prepares students for the AP test. Not only that, it equips students for additional study in communications, creative writing, journalism, literature, and composition.
Students experiment with a wide range of textual forms, styles, and genres. They become competent readers and critical thinkers by evaluating all texts via a rhetorical lens. They get a comprehensive understanding of the influence of text and its cultural significance by focusing especially on language, purpose, and audience.
Students create expository and narrative writings to improve their language skills, and they utilise research to build diverse, well-informed arguments. Students get assessed throughout the course with evaluations tailored to fit the content, format, and level of the AP Exam. The course cost around $380 each for semesters 1 and 2, and $700 if you take for both the semesters combined.
Students learn to comprehend and analyse works by a wide range of writers. They look at grammar, mimicry, word choice, and tone as well as other aspects of language. They also learn about their own writing style and process, which includes investigation, planning, and writing. Editing, peer review, rewriting, polishing, and applying what they've learned in academic, personal, and professional settings is also a goal of this course. Students prepare for the AP Exam as well as advanced study in communications, creative writing, journalism, literature, and composition. The course equivalents an introductory college-level survey curriculum.
The course is two semesters long. The prerequisites include Honors Literary Analysis and Composition II or Honors American Literature. Moreover, students should also get a recommendation from a teacher or school counsellor.
This course gives college-level teaching in active, careful reading, and analysis of creative literature to high school students. Students learn to analyse how a work's style, figurative language, subject, and other literary characteristics contribute to its meaning and cultural relevance via an attentive reading of works of literary excellence.
Students may draw connections, make observations about textual subtleties, and enhance their comprehension of these nuances via their own work using this technique to studying prose and poetry. By allowing students to read, evaluate, and write about complex topics, this course successfully prepares students for the AP Exam. Not only that, but students also learn beyond the exam.
Lastly, here is the list of High School English Electives
Although the number of elective English classes offered varies by school, most high schools provide at least one or two. You may expect to discover lessons devoted to a specific author (Shakespeare is a famous example) or a specific genre. Creative writing classes may be available, which will include both reading and writing but will be more in-depth than general Language Arts programmes.
Never undervalue the importance of excellent reading and writing abilities. Reading proficiently will assist you in excelling in other courses, following directions, and gaining a thorough grasp of all you learn. Writing properly will help you communicate more effectively, comprehend other authors' motives, and portray yourself as a professional in the future.
Creative Writing
This course provides students with the opportunity to try their hand at writing captivating and insightful work. Short tales, memoirs, poetry, plays, film scripts, and creative non-fiction will be among the genres covered. This course's reading will be made up of excerpts and handouts provided throughout the semester, as well as student work. Students' work is, in reality, the major text for this course. Students will strive toward having their original material performed and/or published. Courses you can take:
Creative Writing Elective by K12.com
Creative Writing Courses by eAchieve Academy
Creative Writing Classes by Varsity Tutors
Public Speaking
Speaking in public is a vital talent for most occupations, as well as for engaged citizens who must be able to communicate, advocate, and argue in public and on public matters. As a result, public speaking training is founded on two key ideas: the need to grasp the fundamental principles of presentational speaking and the necessity to practice various speaking styles. Understanding the relationship between the issue at hand and the audience, knowing how to write speeches, providing backing to significant assertions, and adopting persuasive tactics that can improve impacting audiences are all important skills to have. Courses you can take:
Public Speaking Elective Course by K12.com
Public Speaking Elective Course by James Madison High School
Public Speaking 1a Introduction by eLearning Academy
Journalism
In our 24/7 information-hungry society, news is just a status update away on your iPhone, iPad, laptop, or other digital device. Students will learn what it takes to be a news consumer and producer in the twenty-first century. Through research, writing, and reporting across all channels (television, web, and print), learn the fundamental skills to become a journalist. You'll do on-camera interviews, try podcasting, start your own blog, and utilise Twitter to improve your news collecting abilities. Learning how to create and research news stories can improve your writing abilities and aid you in other subjects. Students will also learn what it takes to produce a longer-formatted television segment like those seen on Dateline. This course provides a solid basis for future communication-related careers. Courses you can take:
Journalism Elective Course by K12.com
English For Journalists: Part 1
English For Journalists: Part 2
Art of the Film
Movies are your thing? Then Art of the Film could be the right choice for you. You'll study about film's beginnings and how it altered and evolved over the twentieth century to become a major creative, entertaining, and social form of expression. To develop a historical perspective of cinema as an art form, students will study how movies are created and view a range of films from different time periods. When you go to the movies, this class will help you have a more enjoyable and meaningful experience. Courses you can take:
Art of the Film Elective by The New School
Conclusion
English Language Arts is one of the core subjects studied in High School. Students need to fulfil graduation requirements and earn the required number of credits in English classes. Those who want to take English in college, may take up the English Advanced Placement courses.
Taking up English classes online gives you a plethora of options to choose from. You may take up online english courses and transfer the credits back to your school. We have not only listed English classes, but also Advanced Placement and Elective courses. In this blog, we have included all the English Language Arts courses you can take. So, comment down and let us know which ones are you planning to take.