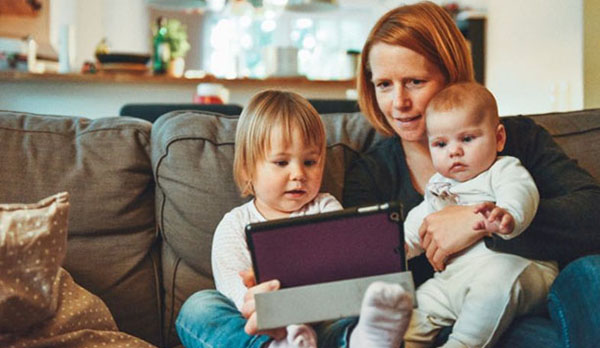 Sep 24, 2020
Everything You Didn't Know About K12 Curriculum
Since its inception back in 2000, K12 has grown into a massive Education Management Organization (EMO) that provides online schooling materials and curricula to students in the US, as well as around the world.
The company has positioned itself as the most massive EMO in terms of enrollment. For most of the students, K12 serves as an alternative to traditional brick and mortar schools. It also offers an excellent online schooling system that gives students access to high-quality education from the comforts of their home.
Some students use K12 learning materials as a way to supplement their current, often traditional, education.
Overall, the reason K12 is so beloved by students and parents is because of their amazing study material and the well-structured, often award-winning, curriculum. Now, to give you an idea of what is in the K12 curriculum, we have put together a detailed read designed to answer all your questions.
So without further ado, here is everything you didn't know about the K12 curriculum.
What is K12 Curriculum?
K12 curriculum is defined as a totality of student experiences that occur in the educational process designed by the US institution K12. It offers specially designed academic curricula for students studying in pre-K, elementary school, middle school, and high schools.
Starting from Kindergarten to Grade 8, students are introduced to the core subjects like Maths, Science, Language, Arts, History, Music, and World Languages. Most of the study material at this level comes in the form of offline study material. This includes textbooks, printed materials, and hands-on activities.
Typically, the student's parent or guardian is expected to dedicate at least 4 to 6 hours (for grades 1 – 5) and 1 – 3 hours (for grades 6 – 8) per day to make the student cover their daily studies. They are also tasked with logging in attendance and reporting back to the teachers about the students' academic progress.
Now, starting from Grade 9, the parents' responsibilities are significantly reduced as the students are expected to create their own schedules and become more sincere and dedicated to their studies. The teachers will be monitoring the students' academic progress by administering grade tests and assignments.
In terms of the curriculum, students will need to go through a much more comprehensive study of all the core subjects. Along with that, there is the option to choose remedial credit recovery courses, as well as advanced placement courses, honors courses, etc.
For more information about the specifics of the K12 curriculum at each academic level, here are a few useful links:
How Is The K12 Curriculum Developed?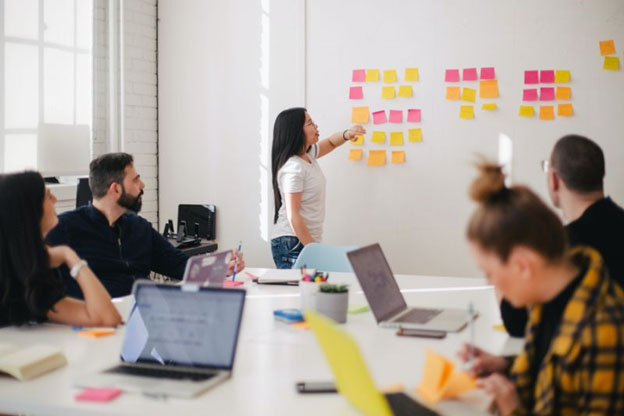 Over the years, K12 has invested a lot of time and research into creating the most efficient curriculum for their students.
Countless hours have been spent working with academic researchers, subject-matter experts, and cognitive scientists to determine what subjects and topics should be introduced to students at what grade.
Once the subjects and topics have been selected, it comes to interactive designers, academic writers, and master teachers to work together and create engaging and interactive study material designed to spike the student's interest, and teach them the topics as efficiently as possible.
However, things don't end here. Software developers and designers then come into the picture to create an awesome online platform that makes it super easy for the students and teachers to access all the K12 curriculum and study materials.
And finally, a dedicated team of quality-assurance specialists checks if everything is working properly and providing the best experience to their students.
Routine surveys are also conducted to take feedback from the parents as well as the students to understand what is lacking and how the curriculum and study materials can be improved. In that sense, the K12 curriculum is always evolving and adjusting to meet their students' needs, and offers the most optimized form of online and hybrid education.
How Many Students Follow The K12 Curriculum?
K12 has been providing quality online education for students in kindergarten all the way up to Grade 12 for over two decades. In this time, the company has been growing at an exponential rate, enrolling over 1 million students worldwide.
Its curriculum has empowered and enabled all sorts of students to pursue an engaging and accessible education with unprecedented freedom and flexibility that can be hardly provided by traditional schooling systems.
According to a survey conducted by Edge Research in 2016, 92% of K12 parents said that their children academically benefited from the K12 curriculum. Here is a look at the different types of students demographics that follow the K12 curriculum and why they like it so much:
Online education comes naturally to homeschoolers, and with K12 providing one of the best, if not the best online education system in the US, it is natural that most homeschoolers choose to follow the K12 curriculum.
There is an option to choose any of their integrated curricula or some of their single courses that come with dedicated teacher-support. These cover everything from the core subjects to optional electives that include world languages, and more.
Traditional brick and mortar schools need to follow and cover all the topics at a steady pace. And they cannot be really blamed for it. After all, on average, there are 23.1 students in a typical American primary school classroom and 24.3 in the lower secondary. And that is a lot of people to opt in for a single paced education.
This can be slow for fast learners and students with a higher IQ.
Not getting the proper academic challenge from their studies can disinterest the students and make them demotivated, which can hamper their academic careers. However, with K12, students have the freedom to go through the courses as quickly as they like.
This not only offers them a way to challenge themselves but, at the same time, not get overwhelmed by the workload. They can study as much or as little as they want, and whenever they want to.
Students Needing More Support:
Similarly to the case before, some students need extra time to understand and fully comprehend a particular topic. As such, when the traditional classroom goes through the courses at a much faster pace, it can be hard for some of these students to keep up.
Here, too, the freedom and flexibility of online education offered by K12 are invaluable to the students and their parents. They can replay a lesson as many times as they like. Furthermore, each of the lessons comes with fantastic illustrations and examples to make it easier to understand.
The studying format itself gives students the chance to go through their studies at a comfortable pace.
But that's not all. K12 also provides special credit recovery courses, summer school programs, and even Insight Schools designed to help students reach their true potential by offering personalized attention by trained teachers, and tailored support to address all their problems.
As discussed earlier, there are many K12 courses designed for career-minded students.
These include courses that allow students to earn college credits while they are in high-school. This helps the students to jump-start their academic careers as soon as they finish high school.
Also, certification programs provide students with the necessary credentials to prepare them (or introduce them) for an exciting career option. This can help them explore and discover who they want to be when they finish high school, and which career path they should take.
There are tons of instances where K12 students have been accepted into major colleges and universities in the country.
Students Who Like To Set Their Schedule:
There are going to be students who just can't follow the strict schedule of a traditional brick and mortar school.
Consider child performers who are starting to build their careers in acting, music, or athletics. These kids need to attend a concert, movie set, and regular training sessions, where the timings can clash with their regular schooling hours.
Now, with online education offered by K12, students are free to study when they want, and can set up their schedule and study hours that are personalized according to their lifestyle. This gives these traveling students an option to continue their education without it coming in the way of their career.
What Is The Role Of A Parent In The K12 Curriculum?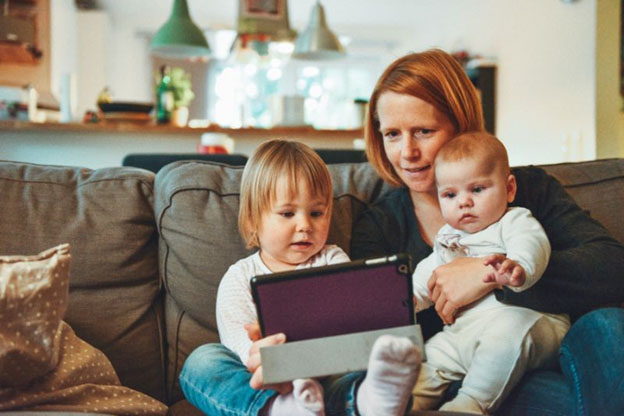 Studies show that there is a direct positive correlation between parent involvement and student success. This could probably be said for both face to face courses and online courses, but the connection is clear. In other words, online schools work better when parents take an active role in the child's education.
Because the K12 curriculum involves home-based online education, there are no teachers to supervise and monitor the students. As such, the students' parents must get involved in their studies and become a part of their academic journey.
Under the K12 curriculum, one of the students' parents or guardians takes on the role of the "Learning Coach." He or she is tasked with the responsibility of monitoring the student's academic progress, administering the lessons, and most importantly, recording the attendance.
The Learning Coach is expected to stay in regular correspondence with the K12 teachers to ensure everything is working out properly.
According to the K12 website, from kindergarten up to Grade 8, the Learning Coach needs to allocate at least 4 to 6 hours (for grades 1 – 5) and 1 – 3 hours (for grades 6 – 8) every day to make sure the student completes their daily study schedule.
During this time, the students should also be taught self-discipline, allowing them to slowly work out their schedules and become more independent involving their studies.
As such, starting grades 9 to 12, the Learning Coach's responsibility becomes less. Now they only need to devote around 1 to 3 hours per day and function as an overseer to make sure the student isn't slacking, and that they are able to comprehend all the lessons properly.
Being an encourager is perhaps the most important role for the parent in an online setting. Praise the success. Display good work on the refrigerator and the walls the same way you would do in an in-person schooling. Surround them with examples of the positive things they are accomplishing.
Surely don't forget to bring negative things up as well, otherway kid can be misinformed by only the good it is doing and forget about all the inefficiencies and bad performance it might have.
TIP! When helping your child map out their work for the day or week, have them start with the tasks and classes that are less desirable. By saving the classwork that the student is really looking forward to until the end, he or she can maintain momentum and motivation to continue working.
The Different K12 Curriculums and Their Pricing
There are various K12 curriculums directed at different student demographics with different needs.
Tuition-Free Online Public Schools
Starting off, we have the tuition-free online public schools powered by K12. As the name suggests, this is the online equivalent of traditional public schools and is free of tuition fees.
This makes it one of the most affordable options for getting a K12 education. With that in mind, it is important to note that it isn't always completely free. At some institutions you will be required to pay a small fee for the facilities provided by the school.
Find an online public school powered by K12 in your area.
Destination Career Academics
Destination Career Academics is a collection of courses that prepares students to explore and discover different career paths while still in high school.
More information about Destination Career Academics you can find here.
Independent Courses
Parents have an option of purchasing independent study courses from K12. This will give their kids access to the K12 curriculum and their online platform and all the required study material. However, it doesn't come affiliated with any school. As such, the enrolled students won't get certified by K12 even after completing a given course.
This makes it most suited for students and families who are looking for well-curated course materials to supplement their current education.
How much is a K12 independent course?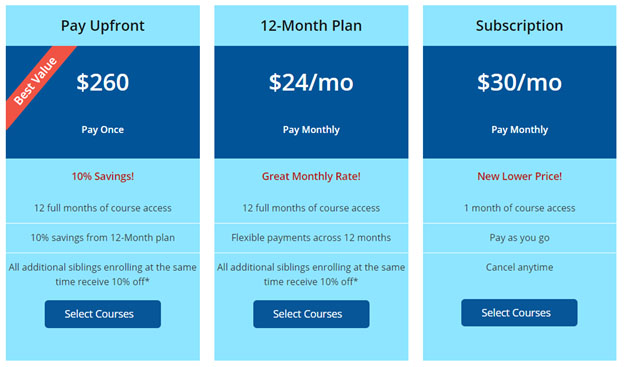 There are 3 basic options for a 12 month course by K12.
$260 pay once
$24/month for 12 months
$30/mont subscription you can cancel any time
More information on K12 independent course pricing you can find here.
Online Private Schools
Next come the fully-accredited private schools that follow the K12 curriculum. There are currently only three online private schools designed for different student demographics with different needs.
The K12 Private Academy offers a well-rounded education platform for students in Grades K through 12.
More information related to enrollment and course fees at K12 Private Academy you can find here.
The Keystone School offers over 170 self-paced courses for independent students looking for a flexible approach to learning. The courses are designed to cover grades starting from K to 12.
More information related to enrollment and course fees at The Keystone School you can find here.
The George Washington University Online High School
Here, highly-motivated students studying in grades 8 to 12 are offered a more challenging academic experience. Students get to study advanced topics designed to prepare them for college and higher studies.
More information related to enrollment and course fees at The George Washington University Online High School you can find here.
Note: All three K12 powered private schools adhere to their corresponding states' strict academic rules. This includes testing the students, school accountability, and even student attendance.
Now as you know all about K12, how do you enroll? And directly with K12 or indirectly with some of its local partners? Which partner do you choose?
How About Red Comet?
Red Comet is a local partner for K12 education services in 5 US states: Washington Idaho, Arkansas, Texas, and California.
It is one of the oldest online education programs that started in the state of Washington. It was founded way back in 1998, two-years before K12 Inc. was a thing.
As such, Red Comet already has decades of experience in providing quality online education to their students. It was only in 2011 that Red Comet became a multidistrict K12 Online Course Provider.
Now, if you are living in any one of the states where Red Comet partners with K12, and are considering enrolling under the K12 curriculum, then you should definitely consider Red Comet. Here are a few reasons to prove to you why Red Comet is the better online education platform compared to the competition:
Offers over 200 self-paced courses designed to fulfill all high school credit r
Partners with more than 400 schooling institutions across the US.
Certified and highly qualified teachers to help clear doubts and answer questions.
Fully accredited by Cognia AdvancEd and NWAC, and more.
Approved by the NCAA, and more.
It follows the Common Core, Next Generation Science Standards, and State Standards.
99% Course pass rate.
96% Course completion rate.
Discover more about Red Comet and its affiliation with K12 Inc.
Summary
The K12 curriculum offers course materials and study plans for students studying in kindergarten up to Grade 12. However, there are also many specially designed course materials and study plans curated specifically for homeschoolers, career-focused students, and students needing special education services.
A diverse team of talented subject matter experts, as well as cognitive scientists, work together to create the course curriculum to make sure that the study plan and topics can be easily digested and understood by the students as per their age/grade.
Also, master teachers, interactive designers, and writers are hired to create the course work, and make them interesting and engaging for the students.
No matter how great the course curriculum, it will always benefit the student more if they enroll in a K12 approved school that offers trained teachers and the necessary facilities to administer the online courses.
After all, every student is unique, and they are going to have unique problems. So when an issue arises, having a team of board-certified teachers helps to clear the doubts and get a solid grasp of the subjects and topics being taught.
As such, if you are looking for the best K12 online education in the areas of Washington, Arkansas, California, Texas, or Idaho, enrolling with Red Comet is the way to go.