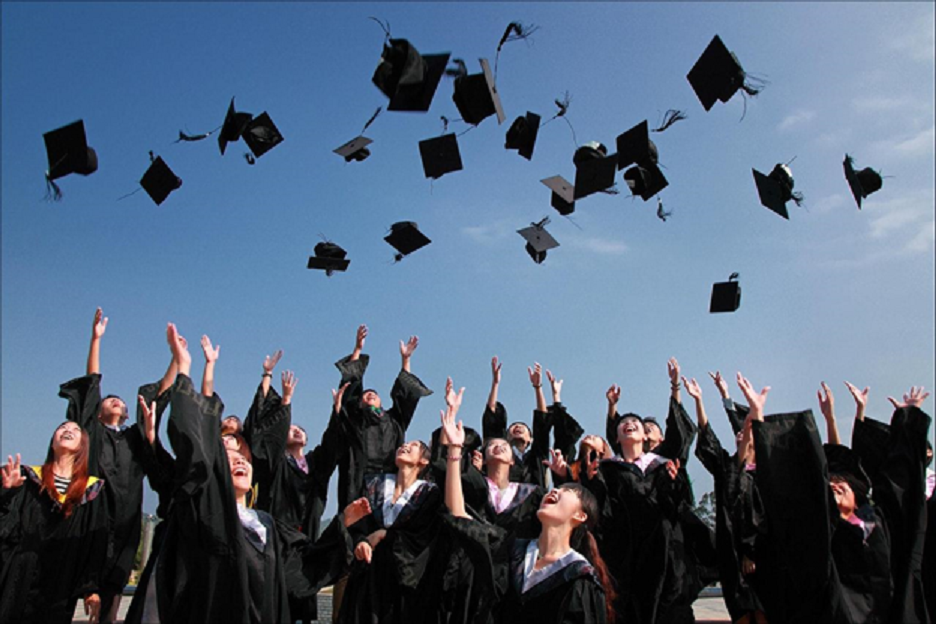 Jul 16, 2021
Credit Recovery From Home - Necessary Insights And The Best Online Resources
Online Credit Recovery programs are the best way for students to earn missing credits without retaking a course. These programs are flexible and focus on a curriculum that students need to build confidence in a particular subject.
High school students who did not receive the requisite amount of credits in a specific course had just two alternatives. Either they could retake the system in the following year or take it during summer. However, the condensed, digital version of these courses lets students quickly progress through the material and earn the required credits.
The popularity of credit recovery courses rose between 2011 to 2017 when the U.S. graduation rate rose from 79 percent to 89 percent. Today, almost 89 percent of the high schools in the U.S. offer at least one credit recovery course. Talking of the format, 71 percent of these schools offer credit recovery courses online, while 46 percent support blended practices.
As online credit recovery courses are becoming increasingly popular, it is necessary to know how they work and their perks. We have combined all the essential insights to online credit recovery programs and a list of schools that provide them. So read on!
What is Credit Recovery?
The phrase "Credit Recovery" refers to educational techniques that allow students in middle or high school to repeat a specific subject and acquire the lost credits. Credit recovery can sometimes save students who have a black mark on their transcript and are about to drop out.
Credit recovery programs are more prevalent among high school students, even though some university schools provide them. Because of the flexibility of these programs, students can enroll in a course and make up for bad marks during the summer or during regular school hours. The number of students enrolled in online credit recovery programs has increased dramatically in recent years, reducing the number of students who leave out due to poor grades.
How do Credit Recovery Programs work in high schools?
Credit Recovery classes are accessible to high school students online or in a mixed format. An online supplier, for example, offers credit rehabilitation programs in theoretical topics such as History. Subjects that require lab help, on the other hand, were taught in person. According to the conclusions of a study of school leaders conducted by the U.S. Department of Education:
Seventy-one percent of students attended credit recovery classes solely online, while 46 percent chose a hybrid blended approach, including online and in-person help.
Forty-two percent of students preferred in-person facilitators in addition to the standard classroom method.
On the other hand, online credit rehabilitation classes are relatively recent, and the program structure may vary depending on quality and design. Nonetheless, students have the option of enrolling in an online course and learning at their speed or taking the brick-and-mortar classroom method with the assistance of an in-person facilitator.
What is the K12 Credit Recovery Procedure?
According to the Guilford School Board of Education, the credit recovery processes address issues such as student engagement, content alignment with the original course structure, and instructional delivery modalities. Furthermore, the complete credit recovery procedure should be conducted consistently throughout the district. For example, the Guilford County School District's credit recovery program follows the following formula:
Student Participation
Students who did not complete the requisite amount of credits for high school graduation are eligible to participate in credit recovery programs. , according to N.C. State Board of Education Policy CCRE-001. According to the recommendation, students with a grade point average of less than 40% should consider retaking the course rather than attempting credit recovery.
Course Material Alignment
Students must read the information provided by the credit recovery program to which they are applying. It ensures that the course they intend to attend is in line with their original course program. Many online K12 credit recovery programs are designed to correspond with the original curriculum. Many online credit recovery programs for K12 students are intended to coincide with an actual curriculum.
Instructional Delivery Method
In general, credit recovery courses in cooperation with a technical support partner are given through virtual platforms. A trained school staff member runs the credit recovery course and is integrated into the timetable of pupils. Most online credit rehabilitation programs follow the default staffing model:
Web-based content should be the whole credit recovery course. To make the content available from school or home, a learner needs access to the Internet.
The certified school personnel shall enable the laboratories of credit recovery courses at school.
Credit recovery laboratories may include students of first online credit programs or credit recovery professionals.
Allowable Courses
Most K12 credit recovery schemes provide middle- and high-school courses. Mathematics, social studies, sciences, English, and world languages are all subject matter areas.
Grades and Credit
It is emphasized that the recapture courses do not influence the average grade point of the students and do not. Students should achieve the loan recovery course average of 60% or above. In addition, the entire course content should be fully completed. Students who wish to increase their average grade point must retake the whole course instead of credit recovery.
Time Limit
Students have to take a loan recovery course aligned with the calendar or semester of their academic year. Instead of predetermined seat time, the length of the program should be determined by student understanding and knowledge of the topic.
Testing
If students do not take the EOC before, they might consider completing an evaluation for their credit recovery courses. The administration of the EOC evaluation shall not be postponed until 30 days after the credit recovery process is completed.
Students should not be restricted to a specific number of credit recovery courses that must be completed prior to graduation.
Why should students choose Home-Based Or Online Credit Recovery Courses?
If classroom learning is not for you, credit recovery through a virtual course or programme may be beneficial. High school or middle school students can learn online throughout their vacations or summer vacations. Among the several advantages of online credit rehabilitation programs are:
Students may work at their speed without having to skip through rigid material or build up a backlog. It allows students to comprehend the course material and understand their notions fully.
In contrast to traditional classroom settings, online credit recovery programs allow students to choose the time of classes according to their convenience. So, it becomes easier for students to fit in these courses in their hectic schedules and learn from the comfort of their homes.
Experienced and trained instructors deliver the lessons. Throughout the training, feedback and help were given as needed.
Personalized, one-on-one lectures by teachers who use a variety of teaching approaches to best fit the students' learning styles.
On a single platform, students may pick from a wide choice of courses. The student will be able to complete the programme and receive credit.
Having the opportunity to explore and study well-structured, interesting, and interactive course content. Collaborate with other students to learn.
Quality education and, in some instances, a superior substitute for the traditional classroom learning system, which is costly and has other limitations. A virtual credit recovery program will give the same value as a brick-and-mortar setting and provide students with diverse options.
A virtual credit recovery program may be quite beneficial to students who wish to improve their marks without retaking the courses. There are several virtual educational platforms to select from, each with a diverse range of credit repair programs.
Advantages of Online Credit Recovery Programs for High School Students
Achieve Virtual is the online company that provides Indiana high school students with the most effective credit recovery programs. The platform offers virtual learning options for high school students that assist them in satisfying the state's credit requirements. Furthermore, Achieve Virtual is free for full-time students. To be considered full-time, a student must enroll in five or more classes every semester.
The Indiana Department of Education has recognized Achieve Virtual as a high-quality credit recovery program. The virtual courses are designed to meet state requirements. As a result, high-school students will have the information and abilities required for their graduation.
Acellus Academy is WASC-accredited and offers NCAA-approved and evaluated courses. Each of the self-paced online credit recovery courses allows high school students to work at their own pace.
Prism Diagnostics is used in the online credit rehabilitation program to discover gaps in a student's previous knowledge. Furthermore, as part of their online education, students are taught through professionally made videos. Tuition for the Roger Billings Scholarship Program is $79 per month, while full tuition is $249 per month.
To know more about Acellus Academy's Online Credit Recovery Program, Click here.
Texas Success Academy is a private, accredited online school. The school offers online credit recovery programs to students in grades 6-12.
The registration cost is $100, and tuition for 12 credit semesters A and B is $150. The one-credit semester A and B courses, on the other hand, cost about $300. Students have ten and five months, respectively, to finish one and twelve credit courses.
To know more about the Texas Success Academy Online Credit Recovery Program, Click here.
Michigan Virtual has created "Essential Courses" specifically for high school students. These credit rehabilitation courses are of excellent quality and are entirely online.
Highly qualified and licensed professors conduct Michigan Virtual's online credit recovery courses. The curriculum offers extensive student orientation courses that are provided free of charge. Furthermore, high school students have access to EdReady Math/
The credit recovery program for high school students covers 24 subjects. Algebra, English, chemistry, and physics are only a few examples. Tuition is $215 for Michigan schools, $255 for non-Michigan schools, and $200 for the Michigan Consortium.
To know more about Michigan Virtual Online Credit Recovery Program, Click here.
Red Comet is a self-paced online learning platform that is AdvancED certified.
There are several online credit recovery courses available to high school students. Red Comet provides courses that are linked with state requirements. Furthermore, the site has collaborations with hundreds of schools around the United States.
Credit recovery classes are provided in all key academic areas for high school students. Furthermore, the platform offers various electives and Enrichment Courses to assist students in meeting credit requirements.
To know more about Red Comet's Online Credit Recovery Courses, click here.
The Keystone School is Cognia-accredited and provides a comprehensive range of online credit recovery courses for students in grades 9 through 12. The classes are split into two sections: A and B. Each section represents a semester of a full-year course.
All four main areas have online credit recovery programmes for students in grades 9-12. Students can also take Spanish, physical education, and health classes to help with credit recovery. Each section of the course includes 60 hours of resources and study materials. The institution provides lessons in both online and print formats. However, not all courses are accessible in both formats.
Tuition for each full-year course (two semesters, parts A and B) is $155 each semester. If the student wants to attend classes for one semester, the tuition will be $116.
To know more about the High School Online Credit Recovery Courses offered at The Keystone School, Click here.
Summary
Students who could not get the needed credits on their first try enroll in High School Online Credit Recovery courses. These programs are flexible when studied online and are available in regular on-campus colleges and virtual platforms.
However, there has been much discussion about the online credit recovery scenario. Online credit recovery courses, according to critics, are not demanding and "drive students toward graduation." The findings of research done by the American Institute of Research, on the other hand, show differently.
Taking online credit recovery classes offers several advantages. Students in high school may access these courses from anywhere and learn at their speed. Because these programs are asynchronous, they provide considerable flexibility and a high-quality learning experience. This article discusses the online credit recovery situation, its benefits, and the numerous methods accessible.
Students can enroll in individual courses in addition to enrolling in a full-time credit recovery program. In such a scenario, Red Comet offers a variety of credit recovery courses for high school students. Over 175 self-paced courses are available, including core topics, electives, and enrichment courses.