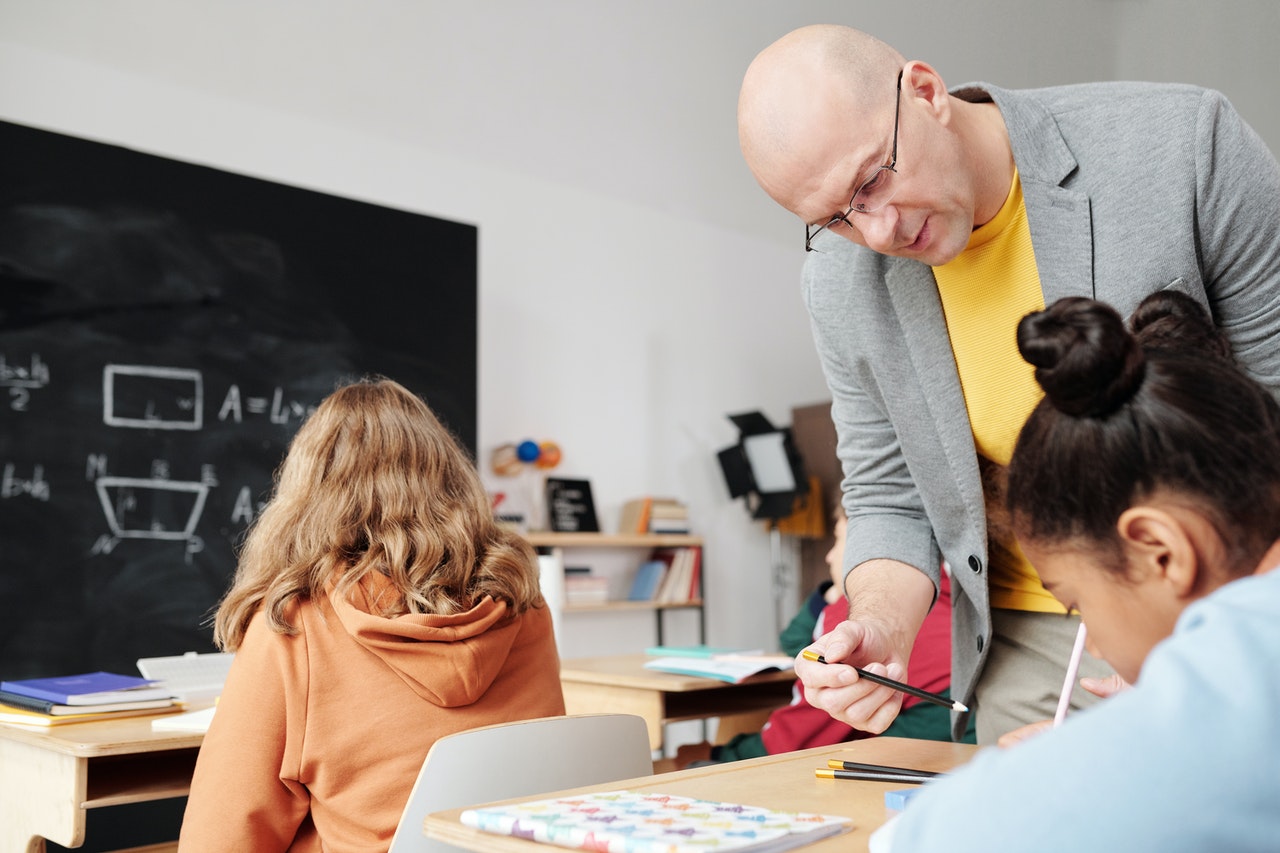 Jul 21, 2021
Check Out Our List Of The Best French Classes and Resources To Earn High School Credits
Foreign language is an integral part of the high school curriculum. Apart from earning the required credits to graduate, a foreign language in your transcript can help you stand out during the college application process. As a result, students must have taken at least two years of foreign language in high school.
When it comes to learning a second language, French might be your ideal choice. There is no doubt that learning French as a high-schooler will open up doors for career-related opportunities. Not only that—being able to speak french will introduce you to an incomparable cultural Universe.
Also, speaking French will increase your chances of higher education at France's best Universities— Sorbonne, ESSEC, etc. Also, there are many scholarships and grants you can apply to as a US-based student.
The benefits of learning French in high school are a plethora. And they will become manifolds if you learn from the right resources. Here, in this article, we have listed a few of the best French classes and resources to make your search easier. So read on!
What are the best French Online Classes for High School Credits?
Sterling Academy brings extensive and well-structured French Courses on one platform. The High School French Courses include High School French 1, High School French 2, and High School French 3. For middle school students, the platform offers two years of French, Middle School French 1 and Middle School French 2. All of these courses are 2 semesters long. However, students have the option to enroll for only one semester if they opt.
The French Classes at Sterling Academy follow a traditional approach to language learning. The curriculum includes text-based, audio, and video lessons. However, it also follows learning through fun exercises and puzzles. Students get to work on their pronunciation with their native-speaking French instructor. Or, they can record themselves into the system and get feedback. Evaluation is done weekly based on a student's performance in reading, writing, grammar, and vocabulary assessments.
Talking of the tuition, the fees for a single course is $425 for full credit, which is quite reasonable. Also, there is an enrollment fee of $100. If a student opts to enroll for only one semester, they have to pay $250 along with the full enrollment fee.
Forest Trail Academy offers High School French classes as part of their foreign language curriculum. The French curriculum consists of two courses— French 1 and French 2.
As part of the French 1 curriculum, students learn to read, write and understand spoken french. Moreover, the course focuses on the development of essential vocabulary on different levels throughout the course. The medium for instruction is mostly French. However, instructors often use a bilingual approach to explain certain concepts like grammar or culture at early levels. The French 1 course consists of 8 chapters, each exploring reading, writing, pronunciation, and vocabulary.
The French 2 course lets students develop their speaking and listening skills on an advanced level. Moreover, they build upon the vocabulary and reading and writing comprehension skills learned in French 1. The entire course consists of 10 chapters, along with revision and evaluation. Upon the completion of the course, students will be able to use tenses in writing and speaking. Also, they will be able to read and write independently in various different contexts. Both of these year-long courses cost around $550.
Apex Learning Virtual School offers four courses in French— French 1, French 2, French 1 Honors, and French 2 Honors. For those students who just want to meet graduation requirements, French 1 and French 2 classes are enough. However, if a student is more serious about French and wishes to take French AP classes, Honors courses are a great choice.
As part of the French 1 course, students learn to communicate on different topics, introduce themselves and greet people. Each of the lessons presents grammar, vocabulary, and culture in context, followed by explanation and exercises. As part of the grammar curriculum, students read about verb system, adjective agreement, past tense, formal and informal addresses.
The French 2 course helps students build upon the skills learned as part of the French 1 course. Not only students learn to communicate confidently, but also they converse on topics of formal and informal address. The grammar instructions include concepts like negation, present, and past tense verb forms, as well as direct and indirect objects.
Talking of the tuition,charges for both semester 1 and semester 2 is $380 for French 1 and French 2. However, if a student wishes to take both semesters 1 and 2 of a single french course, they will have to pay only $700.
The NorthStar Academy is widely known as a leading Christian Online Institution. The school offers French 1 and French 2 as part of their world language curriculum.
The French 1 course at NorthStar Academy includes a lively introduction to the french language and culture. Students learn to greet people, introduce themselves, make simple sentences and count from 1 to 100. Also, they learn by engaging in fun and interactive practice activities, listening, written practice and speaking exercises. Also, they will be able to explore the cultures of Canada, France and other French-speaking countries by learning about their geography and culture.
On the other hand, the French 2 course helps students completely immerse in the French language and culture. The course curriculum includes learning through engaging and interactive presentations, audio, videos, assessments, practice exercises, and self-checks. Also, they broaden their knowledge of French Grammar and Vocabulary through reading, writing, listening and speaking.
The tuition fee for both of these 1-credit, year-long courses is $670. In the case of students from military background and affiliate schools, the fess is $645 and $625, respectively.
The Keystone School offers French Courses through level 1 to 3. Each of these courses consists of 2 semesters. All of these courses combine learning pedagogy and online learning. Moreover, each of the three courses meet standards of the American Council on the Teaching of Foreign Languages (ACTFL).
Students begin their journey in French through French 1, focusing on four key areas: listening, speaking, reading and writing. Each of the units in this course consists of a new vocabulary theme and grammar concept. Students learn through engaging in interactive speaking and writing activities, multimedia presentations which reinforce vocabulary and grammar.
The French 2 online course let students expand their knowledge of key vocabulary topics and grammar concepts. Each of the units emphasizes language concepts and conversational examples. At the end of this course, students will be able to use a wide range of grammar patterns in their speaking and writing.
The French 3 course enables students to deepen their knowledge of French. The curriculum focuses on three modes of communication—interpretive, interpersonal and presentational. By the end of the course, students will be able to use vocabulary phrases and terms naturally and participate in conversations on a wide range of topics.
Each of the three French courses mentioned above cost $200 for 2 semesters. Also, each class consists of 120 credit hours with 30-45 hours worth of outside study material.
What are the best French MOOCs to supplement your French coursework?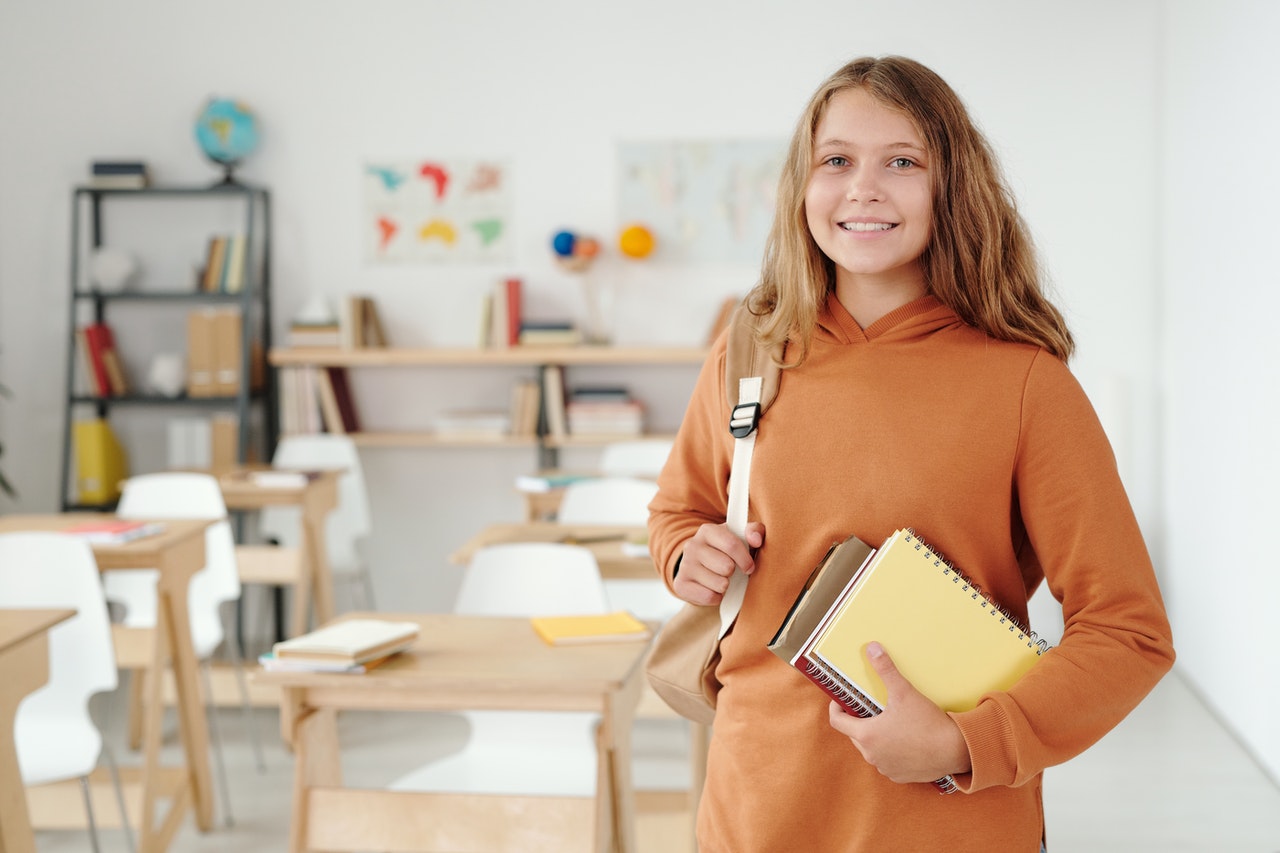 Offered by Alison, this course introduces students to the fundamentals of French Language. The course module contains lessons on French vocabulary, grammar, verb groups, and everyday conversation. In total, there are five modules followed by a course assessment. A grade of 80 percent or above makes the student eligible for a digital certificate, ideal to be posted on resume. The course is entirely free, and the platform's user-friendly interface makes it easier to navigate through materials and lessons. Overall, the curriculum is of introductory level and it will take 6 to 10 hours to complete the course.
Offered by the MIT OpenCourseWare, this course is entirely free to take. Students begin with an introduction to the French language and culture. As they progress through the coursework, they build upon their vocabulary and grammar through active conversation and communication. The medium of instruction is French, and the student has to interact with their teacher and classmates in the same. The course material includes a range of authentic sources—audio, video and printed materials. All the materials and lessons are perfect to develop cultural awareness and linguistic proficiency.
Offered by Duolingo, the course helps students master basics to advance French divided between levels. Complete beginners can start with level 1. However, those who have some prior knowledge of French can begin with conceptually difficult modules. The app lets students learn through a number of interactive activities, including games, quizzes, puzzles, and colorful graphics.
What's more fun—all of the course material can be accessed on phone or desktop from anywhere. The platform allows students to choose the amount of time they can commit towards learning french. There is no doubt that students will build upon their vocabulary learning on Duolingo. But, for grammar, they should look elsewhere. Overall, the platform is great for complete beginners looking to supplement their High School French Coursework.
This course assembles comfort and creativity and helps students learn French in an unconventional way. Unlike other courses with 40-45 minutes long lectures, this course divides lessons into 3-minute chunks. The course material is designed under the assumption that students have no knowledge of french. By the end of this course, students will be able to speak French comfortably and confidently. Also, students will be able to build a solid base vocabulary and phrases suitable to be used in real-world situations.
This course contains a series of audios and videos on a wide range of topics. Taken by over 30,000 students, the course is short and easy to follow. Besides being a great course for beginners, intermediate users will also find it helpful as it covers listening and comprehension skills. Moreover, it focuses on advanced vocabulary and French Culture. The course takes just 1.5 hours to complete and is entirely free to take. The instructor for this course is Français Avec Pierre, who has an experience of 15 years of teaching the language.
What are the Best Online French AP Courses for High School Students?
Offered by Weston High School, this course is available for free at edX. The course requires students to engage in oral and written French right since the beginning of the year. Students learn basic conjugations, irregular presents, relative pronouns, comparisons, and possessive pronouns. Overall, the course curriculum covers advanced French and requires the students to have a solid foundation of French grammar. The length of this course is 3 weeks, with a commitment of 4-8 hours per week. Also, students can progress through this course at their own pace.
This course lets students build upon their command of the French language through Listening, Speaking, reading and writing. As this course equivalents the college-level course, students learn advanced vocabulary and grammatical concepts. Not only that—the course structure and material prepares students well for AP Exam. The course is NCAA approved, accounts for one credit and is full year in length.
This course helps students explore advanced French concepts and requires the student to have taken 3-4 years of French. Not only students acquire proficiency in the language, but also improve their cognitive, analytical and communicative skills. The medium of instruction is French and is used for all reading, writing, listening and speaking activities throughout the course. The course uses the foundation of three modes of communication (Interpersonal, Presentational and Interpretive) as defined in the Standards for Foreign Language Learning.
Offered by the University of California, the course adheres to the guidelines and procedures specified by the College Board. The curriculum covers an extensive range of topics, enhancing student's knowledge of the language through reading, writing, listening and speaking. The medium is exclusively French, and the students are expected to communicate in the same.
By the end of the course, students will be able to draw comparisons, make connections and move fluidly between the native language and French. Moreover, the assignments help students prepare well for the AP exams. Overall, the course consists of eight units covering a variety of concepts crucial to language learning. The course covers a wide range of themes—contemporary life, global challenges, science and technology etc.
Why French is an ideal choice for your World Language Curriculum?
French is a top international language
French, after English is the only language spoken on all five continents. That translates to over 220 million native speakers. Not only that— French has gained official language status in 29 countries, and is one of the top six official languages of the UN.
As it is spoken over a wide geographical area, French is the second most widely learned language after English. It is also the sixth most spoken language all over the world. A language spoken, learned and admired by a large fraction of the world population isn't going to vanish in the foreseeable future!
French can be a Career Asset
French can open doors to the international job market, with big French MNCs like L'Oreal, Chanel, Auchan etc. Also, France is the World's fifth-biggest economy with a plethora of opportunities in different sectors( Retailing, Automotive, Luxury goods etc).
Apart from tremendous job opportunities, the ability to speak french can make you eligible for a number of grants and scholarships. The American Society of the French Academic Palms (ASFAP) Scholarships, for instance, supports high-school students to pursue summer language study in a French-speaking country. Other popular scholarships include Annette Jade Scholarships, Campus Grant Search Engine. You can check the complete list of French Scholarships and Grants here.
French has a high difficulty-to-benefit ratio for native English Speakers
For someone who wants to learn both French and Spanish, learning French first would be beneficial. Sharing vocabulary with English, French will save you the burden of memorization. After you have built confidence in French, its lexical and grammatical similarities with Spanish will make it easier to learn the latter.
There is no doubt that Spanish is more popular in the United States than French. Learning French over Spanish, the less popular option, in such a scenario will make your skills more valuable. As a result, amongst the steady stream of jobs that require Spanish speakers, the ones that look for French speakers will have fewer applications. So, with fewer qualified candidates, your chances of grabbing the job is high.
Conclusion
Learning a second language has cognitive benefits. But before that, it is necessary to fulfill the foreign language credit requirements to graduate high school right?
As you have read in the article, French is a widely spoken language opening doors to career and job opportunities. Not only that— it is fun to learn and opens up the door to an incomparable cultural Universe.
Most selective colleges want to see at least two years of foreign language study in a student's transcript. Talking of the graduation requirements, World Language is optional yet accounts for 2-3 credits. However, Stanford and Harvard like the applicants to have taken 3-4 years of foreign language study.
The popularity of French has made it the second most taught language in the United States. Owing to the fact, there are a plethora of resources to learn from—both online and offline. So, to make your search easier, we have listed the best online schools that offer high school french classes for credit. Along with that, we have listed free MOOCs to supplement your french coursework along with the best French AP courses.
What resources or platforms are your favourite? Which class are you planning to get enrolled in? Comment down and let us know.