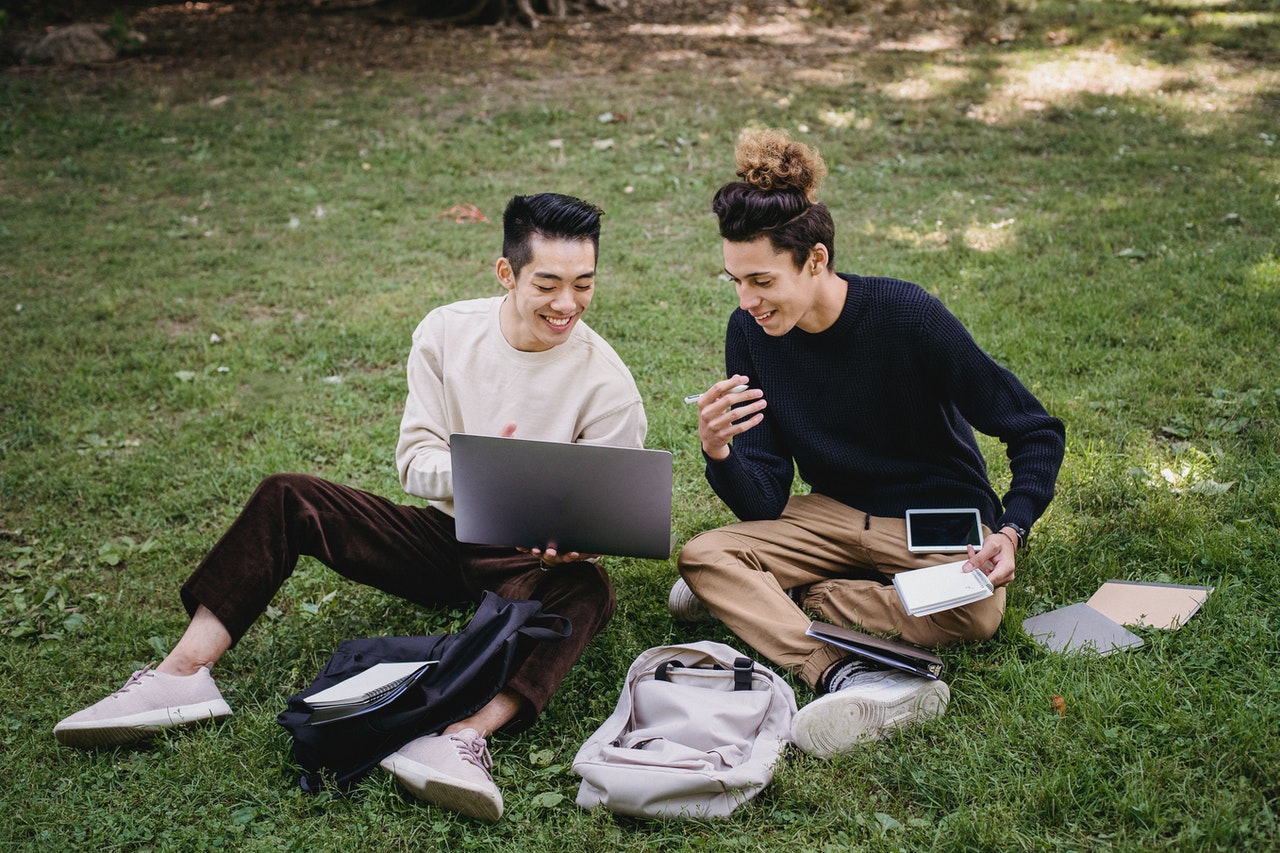 Aug 16, 2021
Best Virtual Summer School Courses And Programs For 2021
Summer is an excellent time for bright learners to move ahead by enrolling in virtual summer school courses. While everyone is excited about the hot weather outside, other students prepare and register for virtual summer school classes.
Virtual summer programs enable you to discover career opportunities and interests from the comfort of your own home. The virtual summer program is an excellent opportunity for students to catch up, move ahead, attempt a new language, or discover courses.
Students may establish their schedules, proceed at their speed, and attend summer courses from any location with an internet connection.
Students may take advantage of everything that summer has to offer while still studying and learning full-time.
Summer classes aren't only for those who need to make up credits. While virtual credit recovery classes are an excellent way to spend the summer, they aren't the only thing that virtual education has to offer. Virtual summer school enables students to gain a head start on advanced academic courses to adequately prepared for college.
This article has prepared a list of the finest virtual summer courses offered by virtual colleges. These options include studies in science, math, computer programming, and business and literature. Some services are even completely free!
What are Summer Classes?
Because the academic year is typically hectic for students, summer school courses provide an opportunity for students to take classes or explore hobbies that they've not had time to pursue during the academic year.
Summer courses are usually considerably shorter in length than full-semester courses. As a result, classes may proceed at a slightly faster pace than in a conventional semester.
Summer classes are available in colleges and universities throughout the summer months. In general, these are short courses that pack a lot of information and material in a short period. Some are accessible in person, while others are only available virtual.
All summer courses assist students in improving their learning process and earning certificates or degrees. Most colleges provide various alternatives for students to attend classes during the summer.
Several degree programs also need students to participate in a summer session due to the course load. For example, demanding programs such as those in medical schools and many healthcare subject areas often encourage students to do a summer practice or enroll in classes during the summer.
Summer courses provide obvious educational benefits regardless of their degree. It's critical to remember to conduct your homework ahead of time and think about your choices.
Summer classes can make the most sense and assist you in your academic and professional endeavours.
How Virtual Summer Classes Work?
Unlike conventional schooling throughout the school year, virtual summer classes often require a separate application and enrollment. Because virtual education allows students to work from almost anywhere at practically any time, the particular application will enable virtual school providers to properly monitor, record, and grade students so that each student gets the credit(s) they have earned.
Before proceeding with an application, prospective students or parents will most likely establish an account with a virtual summer school provider. Registration is primarily to guarantee the protection and reliability of all individuals engaged in the enrolling process.
Then, potential students or parents will fill out an enrollment application, which will usually include basic information about the student, the family, internet connection, and why the student wants to participate in the program.
Virtual school providers will notify the parent and student whether their child has successfully accepted the virtual program.
Students will also need to determine what summer courses they want to take throughout this phase.
Depending on the curriculum, virtual summer school classes may include math, science, English, social studies, and other subjects. Often this requires preparing far in advance of the enrollment and registration deadline throughout the school year.
Once summer courses begin, students and parents must keep up with all assignments, evaluations, and instructor interactions through the virtual portal used by the summer school program.
Student success is always the aim of any virtual education program, and courses also intended to help students achieve that achievement.
Even though discussions in virtual learning are not face-to-face, students and parents can be confident that they will get excellent one-on-one assistance with any difficulties.
What are the benefits of Virtual Summer Classes?
Virtual Training for New Skills
Virtual summer schools provide more than simply necessary graduation courses. They also often offer extracurricular courses, which allow students to learn topics and hobbies that they would otherwise not get introduced to throughout the regular school year. It helps fill out a student's learning opportunities and is a huge benefit when choosing what to study in college and life. Summer school may be a valuable and rewarding experience for students who wish to improve and expand their learning abilities.
Graduation before or on time
A summer class is considerably shorter than a similar course during the other seasons because summer vacation is just a few months long, courses get compressed into that time frame.
The duration varies depending on the subject and institution, but a school term equivalent typically gets shortened into four to eight weeks. It enables you to finish a lesson fast. Virtual summer courses' introduction potentially allows students to graduate before their scheduled graduation date for students on schedule.
Registering in summer classes can assist students in reaching their intended graduation date if they skipped just a few courses in the past, took some time off, or fell behind. Students aiming for early graduation may also benefit from summer courses by utilizing them to complete the required curriculum.
Save a lot of money
One of the best benefits of enrolling in a virtual summer school is saving a considerable amount of money, which is the opposite when a student enrolls in a conventional traditional school.
The academic tuition costs of top prestigious institutions remain expensive, making it impossible for the more inferior parts of the population to pay.
Because of budgetary limitations, many students drop out before finishing high school. On the other hand, summer programs offered by virtual colleges allow students to get certifications and expertise from a variety of prestigious universities.
Independent learning
Individual learning for a student who is still in a highly fired-up competitive atmosphere in his regular school, virtual learning gets down as a relaxing learning platform where each student learns independently at their speed. Self-discipline, which is a must for virtual learning, demonstrates its true worth in virtual education. A student learns to concentrate, plan, develop, and execute his plans, allowing him to become self-sufficient and self-motivated.
Get Extra Assistance with Courses
A virtual summer school developed for students struggling in a course and now needs assistance getting back to schedule. Also, it is a boon for students who want to upgrade to the next grade. It is the most frequent reason for students to attend summer school.
Enrolling in summer classes may also assist students in preparing for college as determine the ability to get admission to the desired institution as one or two factors. Adding another course in the summer may improve students' GPA, mainly if they complete it via a virtual summer school.
List of Virtual Summer Classes by some of the Best Virtual Schools
Many camps have switched to an all-virtual instructional style. On the other hand, these summer programs have worked hard to provide one-of-a-kind experiences, such as Zoom sessions with instructors and scheduled video group chats with other program participants.
While it is an exciting way to spend your summer, several summer programs still accept applications for on-campus college programs. Students will be able to study new areas, find connections with students from all around the world, and even receive college credit for the programs they complete.
No matter where you live or your interests, there is almost certainly a program available at a high school near you. If summer programs are of interest to you, you should act quickly! Early in the year, application deadlines are all set. Here is the list of virtual classes by some of the best virtual schools.
Mathcamp is a five-week intense summer program in which students can study different mathematical concepts. Students can learn about both undergraduate and graduate-level subjects while connecting with a varied group of individuals who all have a passion for mathematics in common. Currently, all Mathcamp sessions and reunions are available virtuals.
The Henry Harvin Teen Academy, located in the United States, is one of the best virtual Junior MBA Courses for teens. This virtual summer school is a necessity for anybody looking to gain professional abilities at a young age.
These virtual summer activities for high school students by Henry Harvin have designed to help students make the most of their free time. Those eager to gear up for their future objectives and interests should take advantage of this chance.
You can select from over 40 different subjects and topics in the highly desirable Oxford Academic Course, ranging from AI to Classical Civilization.
As a result, it is an outstanding educational opportunity intended to improve your future educational path.
Every course will engage you in a topic you haven't had the opportunity to learn about in school. It would help if you prepared to challenged as you expanded your knowledge and abilities.
Taking a Pre-College Summer Program at Rider University's Westminster College of the Arts may help high school students achieve their academic and creative objectives.
Aspiring computer scientists and mathematicians should not miss PACT, a one-of-a-kind five-week summer school that immerses students in the realm of theoretical computer science.
Rutgers University and the National Science Foundation have contributed to its funding.
High school algebra, a drive to work hard and be challenged, and, most importantly, a passion to gain knowledge is only requirements for this aspiring course.
It will take place virtually during the summer of 2021. They are currently working out the price, hours, and logistics to accommodate students from all around the United States and the globe.
The Pre-College Programs at UC San Diego Extension provides students in grades 3rd through 12th the opportunity to immerse themselves in intellectually and academically stimulating experiences that harness the strength of an internationally recognized public institution. Year-round and summer virtual credit-bearing programs for students, adolescents, and adults.
Biomedical Engineering Innovation is an entirely virtual course that exposes high school students to biomedical engineering. Students will create a model of human efficiency as well as the cardiovascular system. Students must apply the informative material taught in math, physics, and biology to solve practical issues faced in biomedical engineering. Through lectures, coursework, and hands-on design projects, you will learn about Biomedical Engineering from professionals in the industry.
Because this is a 3-credit college-level course, it requires a significant time commitment.
Each module anticipated to take 7–10 hours per week during the spring, summer 12-week, and autumn sessions, and double that amount for the summer term one and term two condensed sessions.
You may select from dozens of regular university courses, collaborate with a Cornell faculty member, study with undergraduate students, and enhance your college study abilities by taking regular Cornell courses virtual. It's a fantastic opportunity to get college credits without moving from your house.
Canvas, a web-based virtual learning system, is used to offer the majority of virtual courses. In general, you'll communicate with the teacher and other students via email, discussion boards, interactive chat rooms, video conferences, and phone calls.
Some courses are delivered synchronously (live and on a set schedule), while others are delivered asynchronously (pre-recorded and on your plan).
This summer, spend your time at Harvard University. You can Investigate the courses and activities available at Harvard Summer School. Discover Harvard Summer School's energizing and stimulating atmosphere, Share your experiences with your peers.
Work on your language abilities with a native speaker. Engage in a spirited discussion with your teachers and classmates. With new pals, explore Cambridge and Boston. Join a lively, varied community of ambitious students and renowned professors as you fulfil your intellectual curiosity. You can meet new friends from around the globe, and experience the many aspects of Harvard University. All of that—whether you live on campus, drive to class, or take a virtual course.
Harvard programs, taught by Harvard professors and visiting experts, provide a rigorous and gratifying academic experience. The study, interact and connect with a worldwide community of students and peers. With so many choices, you may design the summer program that is right for you.
This summer, Berklee will offer many virtual summer programs in music, dance, and theatre.
Five-Week Music Performance Intensive is only one of their programs. It is a complete summer performing arts program that "will improve your instrumental or vocal performance skill" and has famous program graduates.
Time 4 Learning offers a wide range of resources, including lessons, reinforcing materials, and practice exercises.
The Time 4 Learning is adaptable and cheap, but it also offers many interactive skill-building features. Furthermore, the learning platform guarantees that each student has their login for self-paced learning.
The teachings broke down into tiny pieces that may be repeated as many times as needed. Time 4 Learning's summer program is completely web-based, and members have access to course materials 24 hours a day, seven days a week.
K12 Private Academy offers credit recovery, full-length and condensed summer courses for middle school students.
K-12 provides semester courses intended to fit within four weeks for condensed classes. Furthermore, students must devote 4-5 hours each day to these shortened summer courses.
Connections Academy is a non-profit organization. Summer classes for middle school students at Connections Academy usually intended to combine academics with vacation enjoyment.
Middle-school students may pursue their hobbies while still accelerating their academic progress and meeting all of their credit requirements. Furthermore, Connections Academy integrates the required math and reading abilities with technical training. The platform makes use of a variety of Educational Technology courses for students in grades K-8. All summer courses are designed in a flexible virtual format with rolling start dates and are reasonably priced.
Students in grades K-8 may also refresh their fundamental abilities with the Summer Smarts Math and Language Arts programs.
Pearson Online Academy's virtual summer school courses are highly adaptable to busy summertime schedules. Pearson Online Academy provides summer school classes to students in grades K-12.
During the summer school break, Pearson Online Academy connects students from all over the world. They also need to take on challenging courses and expand their learning. The Pearson
Online Academy's virtual summer school courses are an excellent program designed to meet the needs of families looking for a unique academic experience with plenty of scheduling options.
Pearson Online Academy's virtual summer school helps students continue pursuing academic success while trying to accommodate busy summer schedules, with over 100 separate virtual classes to choose from, flexible start dates, and engaging style to enhance your student's summer.
Conclusion
Many studies and investigations on the internet claim a significant decrease in students' studying rate during the summer. Students not only waste years of academic progress, but they often struggle to stay up with school-level academics. On the other hand, taking virtual summer courses would be an excellent way to prevent the "summer slide."
Summer learning opportunities for middle school students are limited in contrast to those offered for high school students. In addition, fewer resources and possibilities have led to a widely held misconception: summer courses are usually not required for middle school students.
Enrolling in summer activities as a middle school student offers its advantages. Students get the opportunity to study different academic areas while away from their high school burden. Middle school kids may also enroll in summer courses to improve their academic performance and prepare for high school.
With the importance of virtual summer courses in mind, we prepared this article to contain all of the essential materials needed to choose the best virtual summer courses. Also, there is a list of virtual summer classes by online schools and independent summer courses.