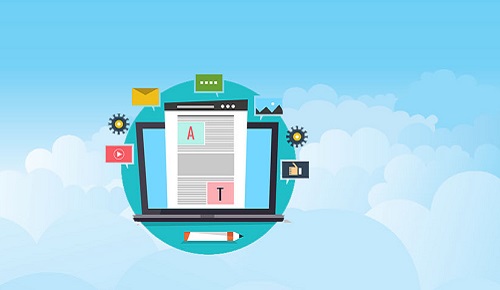 Jan 02, 2014
A Look at the Types of Online Education Programs
A Look at the Types of Online Education Programs

Digital learning comes in a variety of different forms, from supplemental courses to fulltime schools and everything in between. On top of this, you have different categories that include online state agencies, single-district programs and postsecondary classes delivered in a distance learning format. For parents considering a virtual academy or other digital learning platform for their children, understanding the different online education programs is very important. What might you find out there?

Fulltime School

A fulltime distance learning provider provides the same educational experience a student would receive in a traditional classroom. These are usually multi-district or single-district programs, and usually have a statewide reach. For example, Red Comet is an accredited online high school that provides fulltime courses for students.

Supplemental

Supplemental courses are exactly what they sound like, and can be broken down into several different categories. For example, a state virtual school usually has a statewide reach, but offers only supplemental education designed to be used in conjunction with other curriculum. A consortium also falls into the realm of supplemental education, though these programs often have a national or even global reach.

Considering Reach

In the above examples, the word reach was used to describe a distance learning academy. Reach is actually a relatively simple concept, and is nothing more than how far the school or curriculum extends. Some digital learning platforms only extend across a single school district. Other programs extend across an entire state. Still others span the nation, or even around the world. Reach is not necessarily an indicator of quality, or school type (supplemental or fulltime). There are some virtual academy programs with a national or global reach that act only as supplemental courses, while some single-district programs only have a reach that extends across a single school district, but are fulltime programs.

Education Delivery Method

You will also find that some distance learning programs offer different delivery methods. That is, they are either synchronous or asynchronous. Simply put, this is an indicator of when teachers and students work. Most distance learning academy programs use asynchronous learning, where teachers and students are often at work during different times of the day, and not necessarily interacting in "real time". Some programs do use synchronous delivery, in which teachers and students work at the same time with each other. Synchronous programs can often be more difficult that asynchronous programs, simply because of the time constraints this delivery form places on students and teachers. As an example, Red Comet is an accredited online high school that features asynchronous delivery.

Type of Instruction

Most distance learning programs are fully virtual. That is, the student and teacher work together via an online connection and there is no face-to-face interaction. However, more and more digital learning programs are beginning to combine virtual classes with face-to-face instruction. These are called hybrid or blended course. While they are not necessarily as convenient as fully virtualized programs, they can offer some benefits and are growing in popularity, particularly in the realm of postsecondary education.