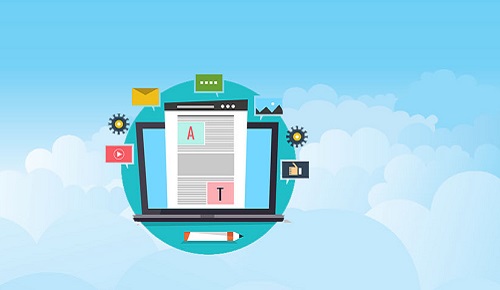 Jan 01, 2014
A Look at Online Learning Options in Washington State
A Look at Online Learning Options in Washington State

Washington State has been one of the leaders in the drive to provide the highest quality online learning solutions for students within the state for many years. For instance, Red Comet, an accredited online high school, has acted as an online high school for gifted learners as well as for students in need of the benefit only distance education can provide for more than 10 years. What online education options can students and parents find in Washington State?

Student Enrollment in Distance Education Programs in Washington

Washington State has some of the highest enrollment numbers in accredited online high schools. Over 1.5% of Washington students are currently enrolled in an online learning program, or almost 16,000 students. This number is an amalgamation of students taking both fulltime online learning classes and those enrolled in supplemental courses. The state has at least 15 statewide online high schools, and there are another 20 single-district programs available for students in the state, as well.

Funding Options

Washington is somewhat unique in that students can pay for an accredited online high school, or can take advantage of free options. For example, Red Comet is an accredited online high school available at no charge for Washington State students. However, there are numerous other programs (at least 35) that can be utilized, including the state-led initiative from the Digital Learning Department. Funding from the state is only provided to courses that meet OSPI requirements and other criteria.

Choosing the Right Washington Online Accredited High School

For students and parents, making the right choice in a virtual high school is vital. While it might seem different, choosing a virtual academy is very similar to considering traditional schools. The primary consideration is going to be accreditation – only choose accredited online high schools. Diplomas from unaccredited schools are virtually worthless.

Another important consideration when choosing an online school is if it is fulltime or supplemental. Fulltime schools provide the same education as would be found in a traditional public classroom, as well as being responsible for administering all state-mandated tests to students. In a supplemental course situation, the parents or the home school to which the student is registered will be responsible for administering tests.

Additional Programs for Returning or Struggling Students

Yet another consideration is whether the school offers highschool dropout and recovery programs, as well as the credit transfer options for those who need to make up a course. Credit retrieval is another important consideration for parents and guardians to make when determining the best online high schools for their children.

The Question of Cost for School

The question of cost will arise during any consideration of online high schools. As mentioned previously, some schools receive state funding and are available to students in Washington at no cost. Other schools do not receive any state funding, and tuition must be paid by the student's parents or guardian. This will obviously make a significant difference in the school chosen.