Jun 29, 2021
A Definitive List of Spanish Classes and Resources For High School Credits
Leave the high school credit requirements apart. Learning a foreign language can earn you more than credit. You will not only increase your creativity but also develop an appreciation for your own language and culture.
Moreover, learning a new language has cognitive benefits. Studies have found that learning a second language improves functions like attention and mental alertness. Thus, there is no doubt why foreign languages are a major part of the high school curriculum.
And talking of learning a foreign language, what can be better than Spanish? You can either learn it to fulfill the foreign language requirements or as an elective. Both ways, you will be opening up the doors to new opportunities. We have listed some of the benefits of learning Spanish, along with a list of classes and resources. Read on!
Why should you learn Spanish as a High-schooler?
Spanish is one of the most common languages in the world
After Chinese, Spanish is the second most spoken language in the world. There are more than 450 million native speakers of Spanish, followed by 360 million native English speakers. Moreover, 75 million people speak Spanish as a second language, making it the third most-read language in the world.
Moreover, Spanish has an official language status in over 20 countries. Not only that—Spanish has become the most popular choice for United States residents as a second language. Also, 15 percent of people who reside in the European Union speak Spanish as the first or second language.
Learning Spanish will help you grab study opportunities abroad
There are a plethora of Colleges and Universities that offer foreign exchange programs to their students. Most of these institutions require you to have a semester of a foreign language to be eligible.
Thus studying Spanish in high school will boost your chances of studying in a Spanish Institution. Also, living among the natives in the country gives you more time to learn and explore a language. Furthermore, you will end up boosting your CV and developing personally and professionally.
Enjoy and Appreciate Spanish music, literature, and theatre in original forms
Learning Spanish will open a whole new world of Spanish entertainment to you. You can read great works of Spanish literature such as Don Quixote and watch your favorite Spanish movies without any subtitles.
Not only movies, but the same also applies to other art forms as well. Spanish literature is among the best in the world. Talking of Spanish music, you will grow an appreciation for Spanish music artists, Julio Iglesias, Ricky Martin, etc.
Best Online Homeschool Programs to Learn Spanish
Now that you have read about the benefits of learning Spanish, we are listing online Spanish classes that will help get a grasp of the language.
The American Academy is an online accredited private high school, that offers individual as well as full-time programs. If you are looking for individual Spanish courses for high school credits, look no further. The school brings Spanish 1 and Spanish 2 courses that high schoolers can take up individually.
The Spanish 1 course focuses on basic level Spanish. The goal of the course is to teach students how to read, write, listen and understand the language. The course teaches students fundamentals and basic vocabulary for various conversational situations. Thus, students will learn about various conversation skills, provide and obtain information, and express feelings and emotions. Not only that, but students will also learn about the Hispanic culture, its perspectives, and practices. By the end of the course, students will be able to use the language beyond classroom settings comfortably. The course accounts for 0.5 credits and costs $238 for a semester and $476 for a year.
On the other hand, Spanish 2 builds upon the skills learned in Spanish 1 classes. Students move a level up and continue to enhance their skills in reading, writing, speaking, and understanding of the language. The course focuses on building up vocabulary and making students converse comfortably in various situations. Students get to learn about tenses and they employ their skills in writing script/short stories. Unlike the Spanish 1 course, this course emphasizes correct vocabulary and grammar. The course accounts for 0.5 credits and costs $238 for a semester and $476 for a year.
International Virtual Learning Academy is a fully accredited, online private virtual school that brings customizable course options. The curriculum consists of various different programs, the Rosetta Stone Foundations Language Program for K-12 being of them. The program consists of 10 different Spanish courses, namely Spanish (Latin America)1, Spanish (Latin America) 2, Spanish (Latin America) 3, Spanish (Latin America) 4, Spanish (Latin America)
5, Spanish (Spain) 1, Spanish (Spain) 2, Spanish (Spain) 3, Spanish (Spain) 4, and Spanish (Spain) 5.
The Rosetta Stone Foundation program focuses on teaching languages through a unique gamification feature. The program follows proven teaching methodologies and combines them into an online curriculum. Moreover, the program requires no memorization or translation. All the lessons come with a vast multitude of games, exercises, and activities. Students can use the built-in speech recognition software to refine their conversational skills. The technology ensures that students pronounce syllables, words, and sentences correctly.
Another feature that sets the Rosetta Stone Foundation Program apart is its built-in adaptive recall feature. This feature allows students to transfer what they have learned into their long-term memory. All of the foreign language courses, including those of Spanish accounts for 1 high-school credit. The course costs around $389 for one semester and $649 for two semesters. However, an additional $125 or $75 for 1 credit and 0.5 credit respectively is charged for AP and Honors classes.
James Madison High School is a regionally and nationally accredited online high school. The school is rated #1 Top Pick by Best College Reviews for its high school programs. For Spanish, there are three levels— Spanish 1, Spanish 2, and Spanish 3 to choose from.
The Spanish 1 course integrates all the modalities of Spanish— speaking, reading, writing, and listening. Students will read about basic grammar, dialogue, and culture. The course focuses on teaching the two forms of verbs—" to be" (ser and estar) and how and when to use them. The course follows a gentle approach to the language and culture. Students develop the skills through reading, writing, and listening assignments. The Spanish 1 course costs around $329 and accounts for 1 high school credit.
Talking of the Spanish 2 course, it is a continuation of the Spanish 1 course. Students learn all the basic modalities, along with a strong emphasis on grammatical structures and verb tenses. After learning the present tense in Spanish 1, students move towards learning past, present progressive, present perfect, conditional, and future tenses. Moreover, the curriculum consists of various conversational situations. The course accounts for 1 academic credit and costs around $329.
The Spanish 3 course is a continuation of the Spanish 2 and Spanish 1 courses. Students develop an understanding of subjunctive mood, possessive pronouns, definite and indefinite articles. The whole idea of the Spanish 3 course is to help students differentiate and master the use of the subjunctive mood. Moreover, students learn to use it in different settings. Students learn to discuss topics such as the passage of life, professions, art, literature, etc. The course accounts for one academic credit and costs around $329.
The Spanish language course at Time 4 Learning is powered by Rosetta Stone and consists of 5 levels, with 4 units each. Students learn basic conversational skills as well as advanced grammatical concepts and vocabulary.
Furthermore, each of the units consists of four Core lessons. So if you are not a total beginner and do not want to start from the basics, you can use these core lessons to gauge where to begin. Most of the activities focus on building up speaking, reading, writing, and listening skills. After the completion of each unit with a conversational milestone, students get grades based on performance.
Time 4 Learning's Spanish Courses are entirely self-paced. However, it is recommended that students spend a minimum of 20-30 minutes each day 4-5 times a week. What makes the course more fun is tools like Speech Analysis Screen and Microphone. Students can speak into a microphone to check if they have pronounced a given word correctly. Also, the Speech Analysis Screen allows students to record and play back their own voice to compare it with a native speaker. Each of the foreign language courses, at Time 4 Learning including that of Spanish costs around $59.95 for 6 months of access.
The Best Online AP Spanish Language and Culture Courses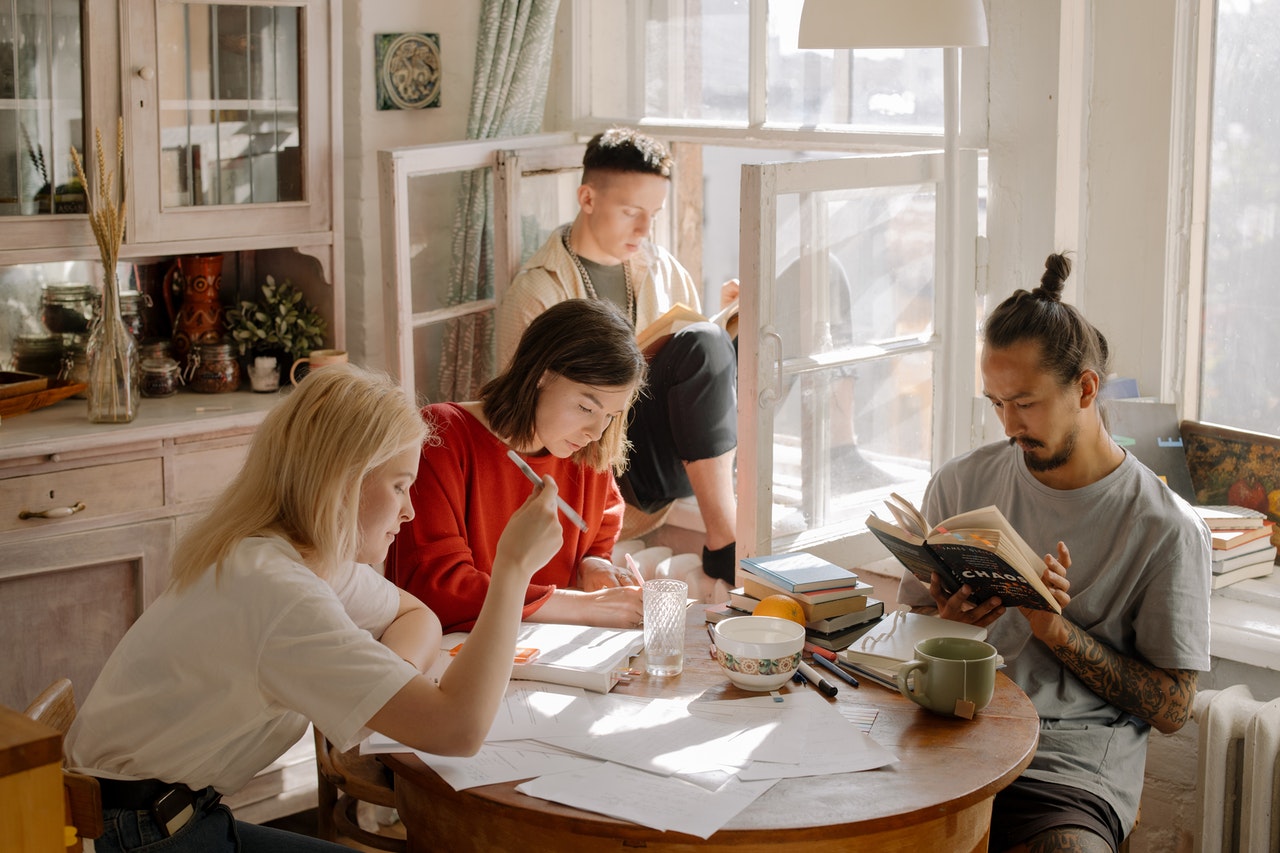 The AP Spanish Language and Culture course on edX aims at perfecting your fluency while learning about the Spanish-speaking world. The course is authorized as an Advanced Placement (AP) course by the APCourse audit. Offered by St. Margaret's Episcopal School, the course is entirely free to take. However, you will be required to pay a fee to add a verified certificate.
Through its well-designed curriculum, the course helps students gain a familiarity with the six themes and subthemes of the AP Spanish Language and Culture Exam. By the end of the course, students will be able to make cultural comparisons between their own community and the Spanish-speaking world. The course is entirely online, Instructor-paced, and requires you to commit 4-6 hours per week.
The e-learning platform features an AP Spanish Language and Culture: Exam Prep course to supplement the on-campus course. The course consists of short lessons and quizzes that help students prepare for the AP Spanish exams. There are 21 chapters divided into 131 lessons, each lesson is 8 min in length. The course is entirely self-paced and provides a certificate of completion.
Moreover, the course gives you complete access to a 50-question practice test. After you have taken the test, you will receive a detailed exam report with your personal statistics and specific lessons to focus on. The lessons include those on the Spanish Alphabet, Verb Tenses, Conversational basics, writing in Spanish, etc.
The AP Spanish course on eAchieve Academy is NCAA Accredited, a fully online course that accounts for 1 academic credit. The course targets building Speaking, Listening, Reading, and Writing skills among students.
Upon completion, students will have built an extensive vocabulary and gained a solid knowledge of different verb forms and tenses. The course curriculum equivalents a college-level.Spanish course, preparing students for AP exams. Also, the course focuses on different aspects of Spanish-speaking culture. They will be able to differentiate the Spanish culture from their own and learn about the influence of Spanish culture on the global community.
Lastly, Some of the Best Online Resources to Supplement your Spanish Coursework
The platform brings up extensive material divided into lessons based on pronunciation, grammar, vocabulary, and verb drills. Students can choose from the beginner, intermediate and advanced levels. The website teaches students in five steps.
Firstly, students are required to follow along with a written transcript which is available in both Spanish and English. These transcripts are even available to print. After that, you can practice all that you have learned in each of the units. You can listen to podcasts and repeat what you heard for practice. You can then come back to the website, go through the disc again and try without looking at the transcript.
The website offers three membership options, monthly membership, lifetime membership, and free membership. Monthly membership provides a 7-day free trial and then will charge you $9.99 each month. On the other hand, the lifetime membership costs around $119
Coursera is a popular MOOC provider, which provides hundreds of foreign language courses from top universities from across the world. You can search for a Spanish course on the website based on level, duration, subject, and skills.
Some of the courses include:
This course focuses on building the functional vocabulary of the 1500 most commonly used Spanish words. The course is of beginner level, comes with a shareable certificate, and is 100% online.
The course consists of four modules, each one revolving around a topic related to the physician-patient interaction. The course is of intermediate level, comes with a shareable certificate, and is 100% online.
Offered by the University of California, this course focuses on building a foundation for Spanish grammar and pronunciation. The course is of beginner level, comes with a shareable certificate, and is 100% online.
This course introduces learners to new vocabularies in the area of dining, fashion, professions, and careers. By the end of this course, you will have crossed a threshold of 500 words for beginning Spanish. The course is of beginner level, comes with a shareable certificate, and is 100% online.
Fluent Spanish Academy brings a program that guides you through the plateau and into language fluency. The entire program consists of three levels— beginner, Intermediate and Advanced. The beginner level guides you with the fundamentals of Spanish. The program includes 100 hours of study time focused on the story-first approach. The approach lets you have a lot of exposure to the Spanish language.
Talking of the format, the course requires you to spend a major amount of time reading and listening to Spanish. With combined audio and text, students will develop strong listening skills. The program lets students explore Spanish beyond the school curriculum. Spending a lot of time immersed in Spanish reading and listening will make you a fluent speaker. Also, you get access to live training and weekly audio Spanish lessons. The program comes with a 7-day free trial period and would be best to supplement your Spanish coursework.
FluentU lets you completely immerse into the language, and gives you a feel of actually traveling to a Spanish-speaking country. FluentU takes up real-world videos and turns them into personalized language learning lessons. These videos can be music videos, movie trailers, news, inspiring talks, or anything.
Students can use FluentU to learn Spanish in a natural way, by hearing it in action. They will not only build their vocabulary actively but also immerse themselves in Spanish the way native speakers use it. Also, the enhanced video player at FluentU comes with interactive captions. Learners can click any word and get its definition along with the native pronunciation.
However, the program is more than just videos. Students get access to interactive flashcards, personalized quizzes, and customizable vocabulary lists. Also, the videos are organized into lessons, making it convenient to navigate through particular topics that need more focus.
FluentU lets you cover everything and stimulate every skill fast. Also, the immersive environment really helps you master the language. You can download the iOS App or Android App and start learning.
Summary
High Schoolers need to complete three years of Foreign Language to fulfill graduation requirements. There are many choices available— Chinese, French, Hebrew, Spanish, etc.
However, Spanish is the most popular choice amongst high-schoolers. Learning Spanish opens the door to opportunities for study abroad programs. Also, Spanish is the second most commonly spoken language in the world, making it the most popular second language choice for the residents of the United States.
Keeping the popularity aspects in mind, we have listed some of the best online home school curriculums for Spanish. Along with that, we have included a list of online AP Spanish classes and resources to supplement your school coursework. So which ones are you planning to take? Comment down and let us know.