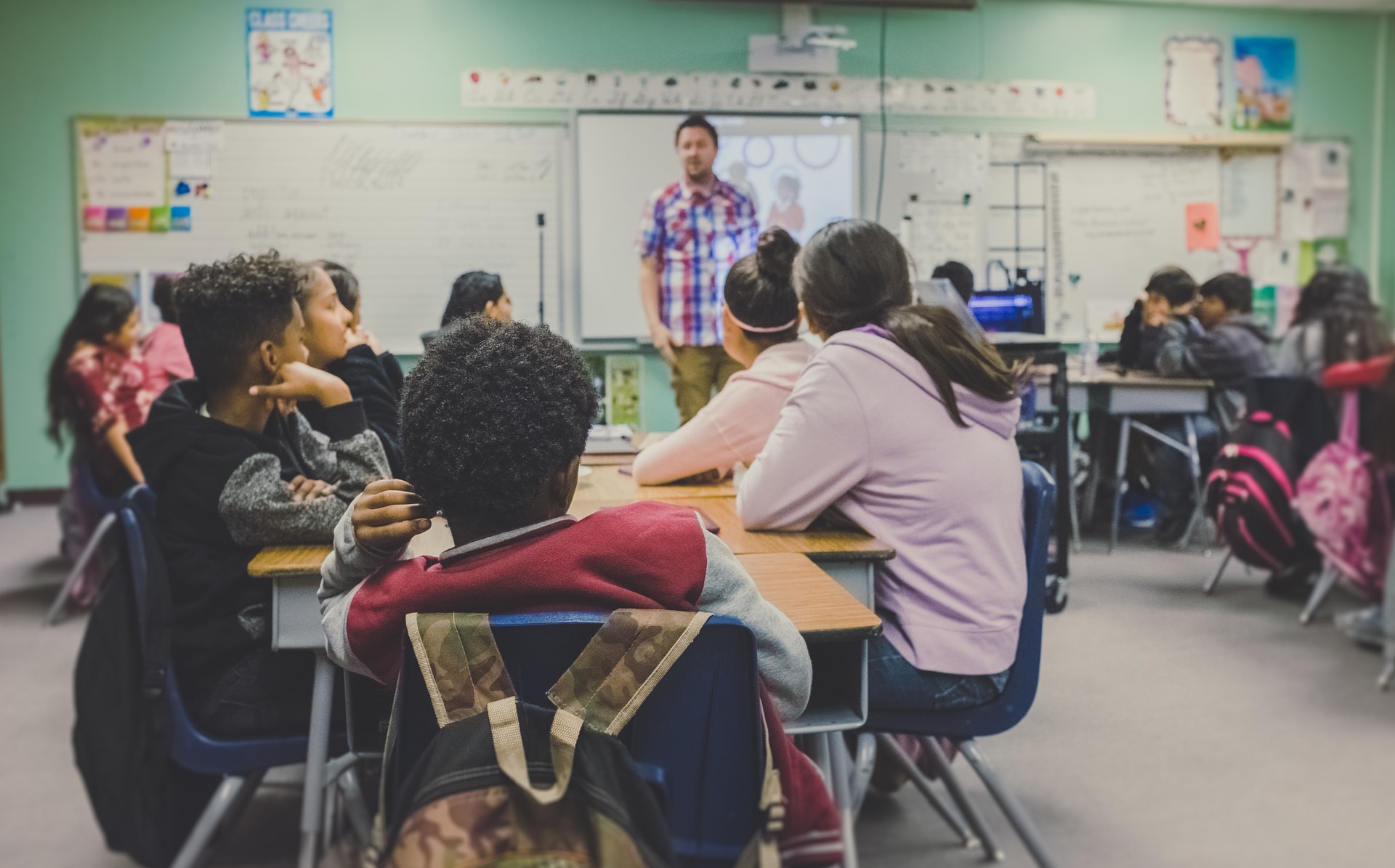 Feb 17, 2021
A Complete Guide on High School Science Classes (Online & Offline)
The American High School curriculum is designed to emphasize science as a core subject. While mathematics, English/language arts, and social studies are equally important, this article is focused on the high school science curriculum and its career prospects.
The sky-rocketing popularity of STEM (Science, Technology, Engineering, Maths) based career options has increased the number of science classes available. The familiarity with subjects like physics and chemistry has now shifted to students' enthusiasm in comparatively less opted courses.
A typical high school curriculum (9th to 12th grade) mandates two to three years of science classes. The options available in terms of science courses are a plethora. Moreover, each of the subjects comes with promising career prospects.
While most high schools follow the course sequence with biology, some of them introduce physics and earth science in the freshman year. However, most of these classes require students to perform hands-on experiments as part of laboratory work.
Students are introduced to biology in the freshman year as it does not require a stronghold of maths. The sophomore year focuses on chemistry, which needs mathematical concepts for clear understanding. On the other hand, physics or Earth/Physical science are a part of the junior year curriculum, followed by optional electives in the senior year.
Students can choose Astronomy, forensic or environmental science, setting aside the traditional physics, chemistry, and biology framework. Read on to know in detail about the various science classes offered in high school.
What Science Courses are a part of the High School Curriculum?
Physics
The complex concepts included in the high school curriculum for physics sometimes scare students because of higher difficulty levels. However, students may choose physics as it makes college applications look stronger. The junior year physics class covers concepts as:
Matter
Kinematics
Motion and forces
Space and time
Optics and Light
Atomic Physics
Electricity and Magnetism
All these topics are conceptually challenging, need a lot of practice, and might seem difficult. Yet, a good grade in the transcript might double the value of your college application.
Chemistry
Chemistry generally needs the students to have a strong grasp of mathematical concepts. While some students tend to hate chemistry, a good teacher and proper approach can make it look fun. The sophomore year chemistry classes include:
Chemical Energy
Reaction Rates
Introduction to Acids and Bases
Concept of Moles
Chemistry classes require students to practice more to score high. However, solving practice problems and consistency are keys to get good grades in Chemistry.
Earth/Physical Science
In the junior year, students can choose either physics or Earth/Physical Science. The course name might vary from school to school, but the curriculum revolves around the earth and physical sciences. The topics included are:
Physical Science
Optics
Electricity
Kinetics
Mechanics
Magnetism
Earth Science
Geology
Weather
Life Processes
Earth Science or Physical science is less math-intensive and rigorous than Physics. So, students who are less confident with science or find maths difficult can choose Earth or Physical Science.
Biology
Most of the schools introduce Biology in the freshman year, followed by chemistry and physics. The math skills required are minimal, which gives students the time to strengthen their mathematical concepts. These skills are then applied to other science classes in the upcoming years. The topics included as part of the biology curriculum are:
Genetics
Ecology
Human Growth and Development
Cells and Organisms
Biology is introduced in the freshman year as it provides a good educational foundation. Students who do not like science subjects find biology interesting. Moreover, it prepares and eases them to like harder sciences.
Elective Science Coursework
Elective Science Coursework includes additional science courses for students who wish to continue studying science or maths. Usually, after the first three years of high school science classes, students are relieved from continuing. However, those who are enthusiastic about science can go for optional electives. The subjects include:
Astronomy
Astronomy and Astrology are often confused. While the former focuses on horoscopes, the latter included the science behind stars. The topics included in the curriculum coincides with theoretical physics related concepts like:
Black Holes
Laws if Gravity
Laws of Motion
History and Development of the Solar System
Methods of Research
Forensic Science and Environmental Science
While forensic science curriculum focuses on scientific processes, environmental science includes the application of environmental analysis. The students will learn about these various topics:
Environmental Science
Ecological Structure
Atmosphere
Energy, land, and water
Forensic Science
Data Collection
Hypothesis
Law and Courtroom procedure
Lab Work
Formation and Testing
The other subjects included in optional electives are zoology and human biology.
Which Science Classes Should You Opt For Based On Your Career Choices?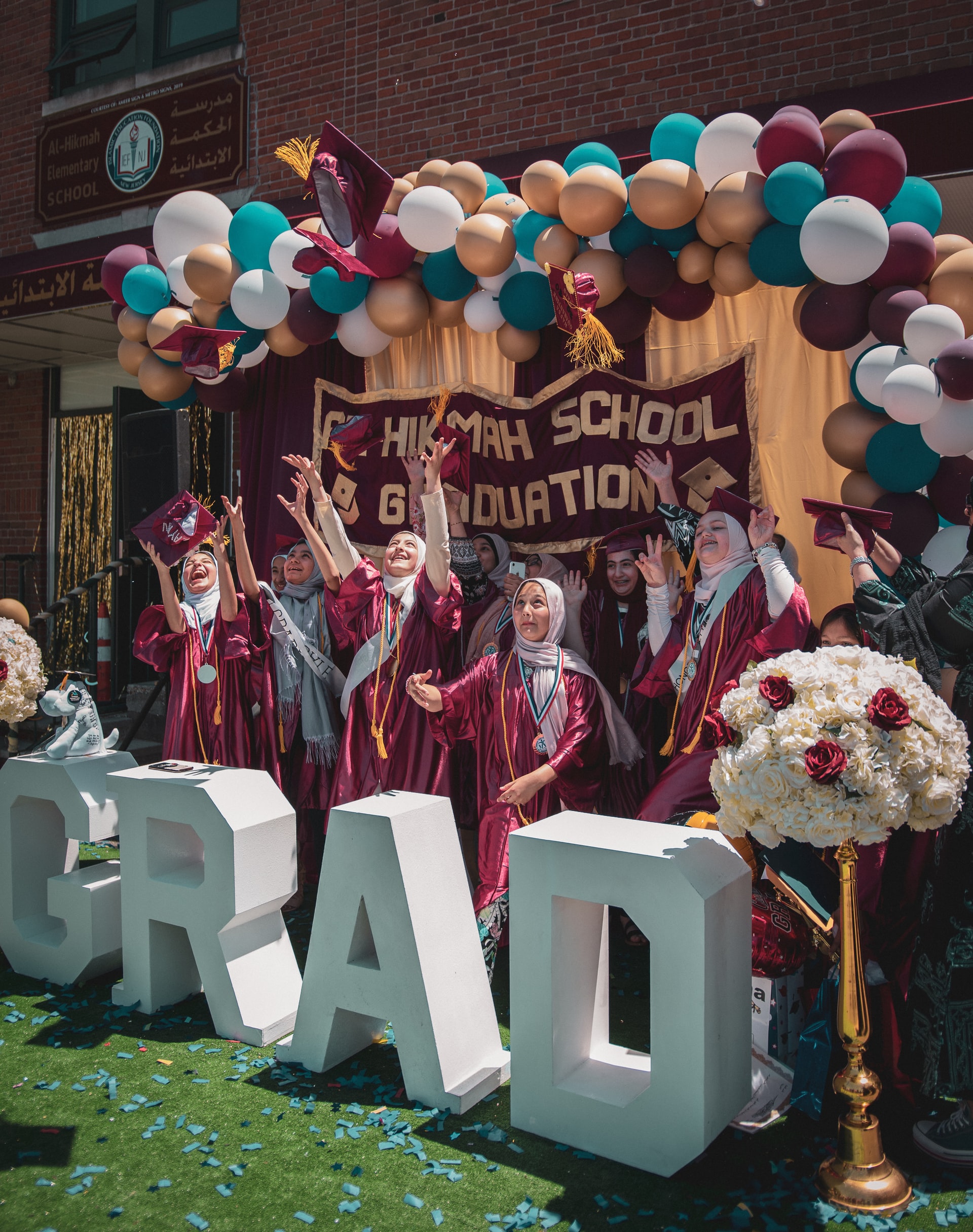 College applicants must have completed two to three years of science. Passing both chemistry and biology is often mandatory to be considered eligible. However, some colleges require the students to take four years of science courses in high school. The fourth year of science may be an AP science class.
Nonetheless, if you are planning to major in STEM ( Science, Technology, Engineering, and Mathematics), you are required to take four years of science, with physics being mandatory. However, if you are not interested in a STEM field, you should focus on courses related closely to your major.
Your previous performance and transcript grades in subjects you are planning to major in interests colleges. So, focus on courses related to your intended major rather than trying to excel in science classes. Taking science classes at the honors or AP level will surely make your transcript stronger. Yet, do not take science classes that will make your grades drop in the subjects you are intending to major in.
On the other hand, if you are a STEM enthusiast and are aiming for a selective college, it is crucial to show your strong science skills. It is often recommended for the students to take courses that go beyond entrance requirements. The students planning to major in STEM subjects should:
Score high grades in all the science subjects
Take honors classes for the first three years
Choose physics over earth/physical science
Go for at least two AP classes in the senior year
What Advanced Science Courses Can You Take As A Senior?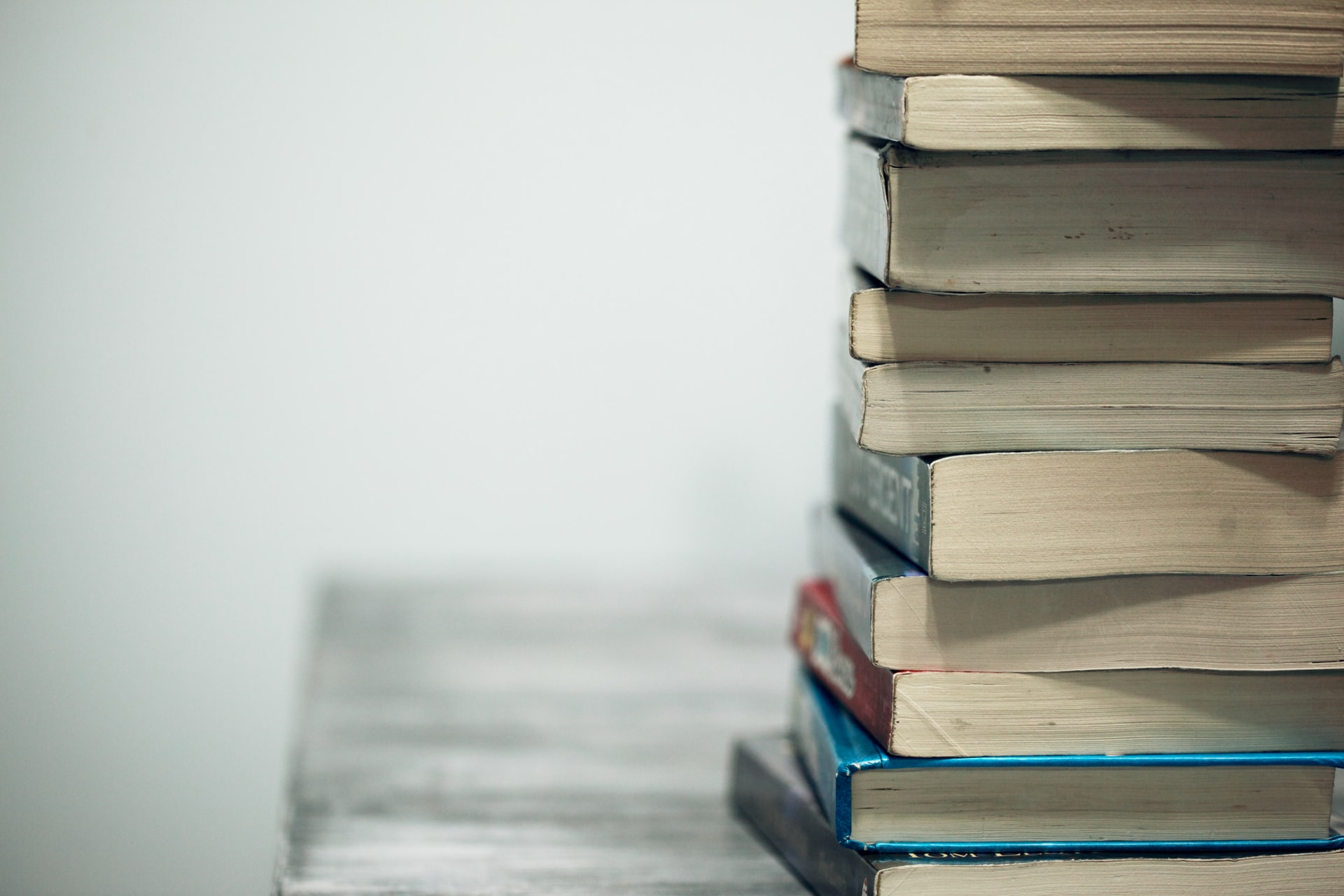 Science AP Classes
Taking a Science Advanced Placement class can help you earn credits and accelerate placements in college. The AP science curriculum for high school is roughly equivalent to what the student will study in undergraduate courses. The course structure is rigorous, requires critical thinking and problem-solving abilities. So, an AP class might lead you to a college classroom well prepared in advance.
Moreover, an AP course can raise the wow factor of a student's high school transcript. A fairly high score on a science AP course will leave a good impression on the admission counselors. Not only an AP science course might be your gateway to your dream college, but might also help you qualify for scholarships.
The list of subjects offered in Science AP classes:
AP Physics C: Mechanics
AP Physics C: Electricity and Magnetism
AP Physics 1 and 2 (Algebra-Based)
AP Computer Science A
AP Computer Science Principles
AP Environmental Science
AP Chemistry
AP Biology
Things to keep in mind before opting for a Science AP Class:
The course material covers concepts on honors-level science courses. They require math skills, have a greater lab component and often are too rigorous. Students should go for an AP science class only if they are ready to put in the effort.
Among AP biology, physics or chemistry science class, none is automatically the best choice. All three are quite rigorous with challenging course structure. However, Physics C is considered more difficult than Physics 1 and 2. Students require to know calculus to perform well in Physics C.
Science IB Classes
The International Baccalaureate Science program is designed to offer intellectual stimulation to high school students. Most of the IB courses are available at the Higher Level (HL) and the Standard Level (SL).
A student has to take one course from six IB subject categories to get the IB diploma. Amongst these six categories, science has seven IB options to choose from. The IB Science courses are as follows:
Physics
Chemistry
Biology
Design Technology
Computer Science
Sports, Exercise and Health Science
Environmental Systems and Societies
The Biology, Physics, and Chemistry IB curriculum is often compared to its AP counterpart. However, IB courses require the students to perform more lab work and write reports. Going for IB science classes will prove to be a wise idea if you intend to major in science. Not only will they make your application stand out, but they are also the courses colleges are more interested in.
Conclusion
Almost every college or high school in the United States requires the students to complete two to three year of science classes in high school. The student will likely study either biology or chemistry in the first two years. However, there is a choice between physics or Earth/Physical science in the junior year.
A student should opt for physics if:
They want to make their career in the STEM field.
They are ready to put in the effort as it requires knowledge of calculus.
They want to improve their problem-solving abilities.
If they are aiming to get into a very selective college and want to make your application stand out.
The students don't need to study science in the senior year. However, those who want to go for the STEM field should take four years of science in high school. The fourth-year should comprise a minimum of one science AP class. Nonetheless, if you do not intend to major in STEM subjects, you should consider taking science optional electives in the senior year.
FAQ's
What subjects are a part of the High School Science Curriculum?
The high school science curriculum has the following subjects:
Biology
Physics
Chemistry
Earth/Physical Science
Optional Electives ( Forensic Science, Environmental Science, Astronomy, Zoology, etc. )
The students will read either chemistry or biology in the freshman year. However, there is a choice between physics and Earth/Physical science in the junior year. It is not mandatory to study science in the senior year. Yet, those students who plan to major in science should go for the fourth year of science class.
What is the easiest science class to opt for in a high school?
The level of difficulty varies with the interest of the students. While most of them like maths, some want to stay away from it. The requirement of math skills makes physics and chemistry rigorous. Based on these facts, the order of difficulty level will be:
Oceanography
Earth/Physical Science
Biology
Optional Electives ( Forensic Science, Environmental Science, Zoology, Astronomy, etc.)
Chemistry
Physics
Why should you opt for science AP classes in high school?
If you aim to get into a very selective college, or an Ivy League, a science AP class will accelerate your application's value. Here are reasons why you should take a science AP class:
The course structure is similar to undergraduate courses. Taking an AP science class will give students a dose of the college-curriculum.
Advanced Placement classes will show the admission counselors you are ready to put in the effort required. It will make your application stand-out.
Most of the high schools give extra credits for AP science classes. These extra credits will boost your GPA. It shall be noted that scoring a B in an AP class is better than an A in a regular science course.
Which is better — taking an AP or an IB science class?
The AP or Advanced Placement programs are subject focused and based on the American high school curriculum. In comparison, the IB or International Baccalaureate program approaches learning in a holistic way.
In terms of popularity, AP classes are way ahead of the IB program. Over 14000 schools in the United States have collaborated with the AP program. The number of schools for the IB program is only 800. The AP program is more popular than the IB program and is designed based only on the American Curriculum.