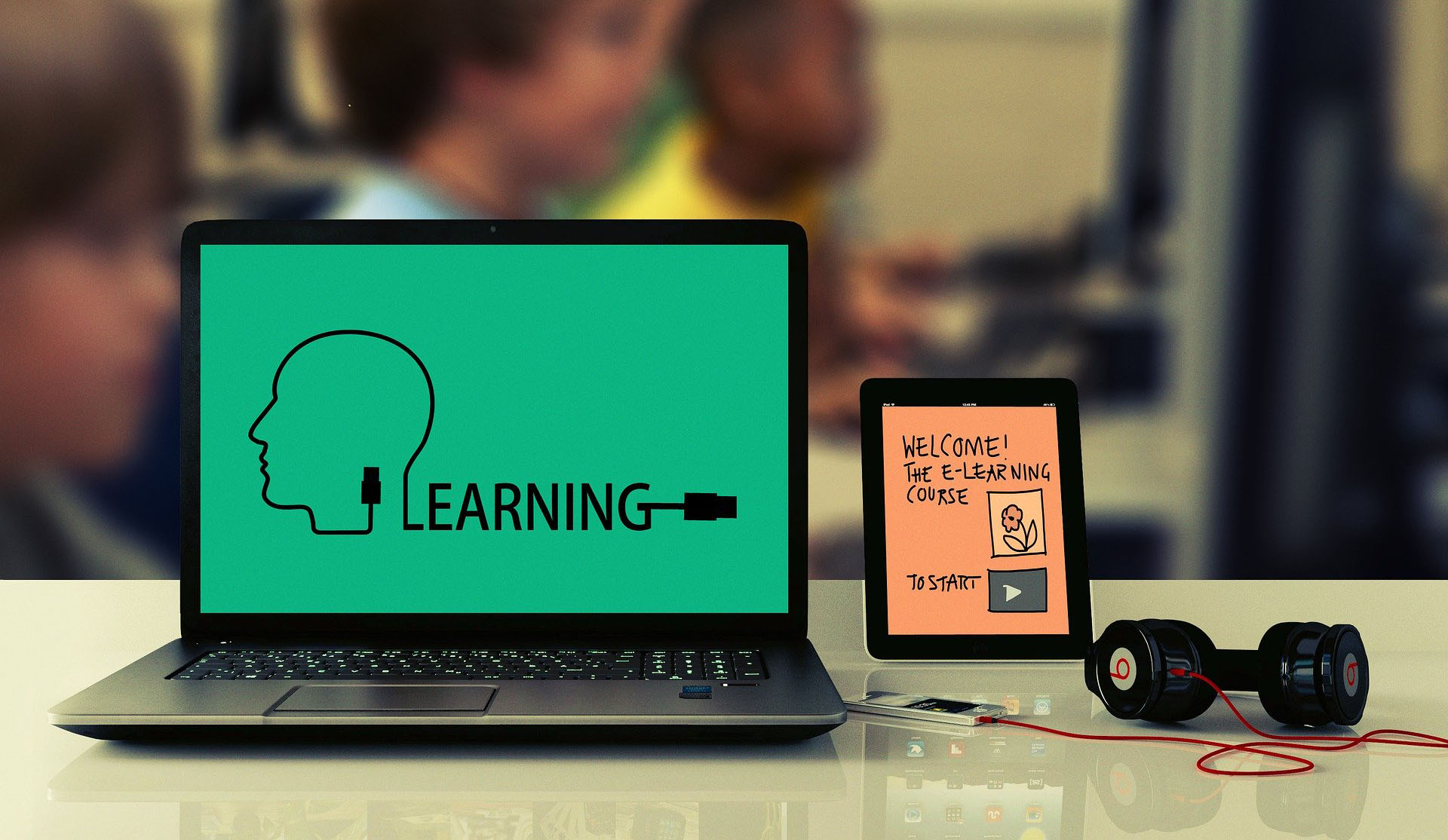 15
Sep
2020
A Brief Introduction To Online Schooling
What is online schooling? What are the roles of the interested parties, and who are interested parties in online education of you or your children? In this article we will take a look at the important role of the teacher as the facilitator of the conversation, as the leader and coach, as the co-learner and innovator in the group. We will learn students' responsibilities in the online learning environment, and also how is the learning environment, LMS established, who are the important LMS providers, and what are the origins of the online schooling.
What is online schooling?
An online schooling is defined as attending the online schooling institution. An online schooling institution then teaches students entirely or primarily online. It has been defined as "education that uses one or more technologies to deliver [instruction] to students who are separated from the instructor. It is further used to support interaction between the students, and between the students and the teachers. Online learning offers incredible flexibility to students, teachers, and parents as they can exercise more control over school activities. It provides access to interactive learning material, professionally developed lessons, and certified teachers. The convenience and flexibility of virtual education make life easier for many. For instance, too busy, or even single parents benefit from inherited flexibility and cost efficiency - something that traditional schools traditionally lack behind. A class starts when a student logs in and ends when they sign off, software behind this is generally called LMS (Learning Management System). During the course, students often are required to take part in coursework and submit weekly progress reports and assignments just as they would in a traditional school setting. Teachers can also create custom courses and quizzes to assess student performance when needed. Online schools may add some offline activities to diversify the learning process as well. In the pandemic era, a large number of students across the globe aren't able to attend regular schooling. It can be due to their family members belonging to the endangered category or simply it is too costly as family struggle. This is where web-based education comes as a great opportunity for skill development from anywhere for anyone.
The Origins of Online Schooling
The concept of distance learning came into being in the mid-19th-century when the US Postal service enabled long-distance correspondence that eventually led to the creation of commercial correspondence colleges. The postal service used to distribute missive instructional between professors and students. Today, we have a more advanced form of at-distance education programs with courtesy web and digital technologies. The University of House took a significant step in 1953 when it started offering the televised college classes on Houston PBS, previously called KUHT. Also called "the Channel That Changes You" it was the first public television station in the country. 38% of the channel's broadcasting time was used to run educational material. After radio and television, the web took over and further refined the idea of online schooling. The University of Phoenix was the first institute in the country that offered fully online bachelor's and master's degrees in 1989. Today, online institutes deliver thousands of online courses to millions of students across countries. The ongoing health crisis will only accelerate the development of online education.
How Online Schooling Works?
This system of schooling has multiple sides participating, and we will take a look at the essential role of all interested parties:
School & teachers
Students
Students' parents
The facilitator
Before we take a look at details, please bear in mind that every school and its settings differ and therefore there may be differences between what is said below and your school setting.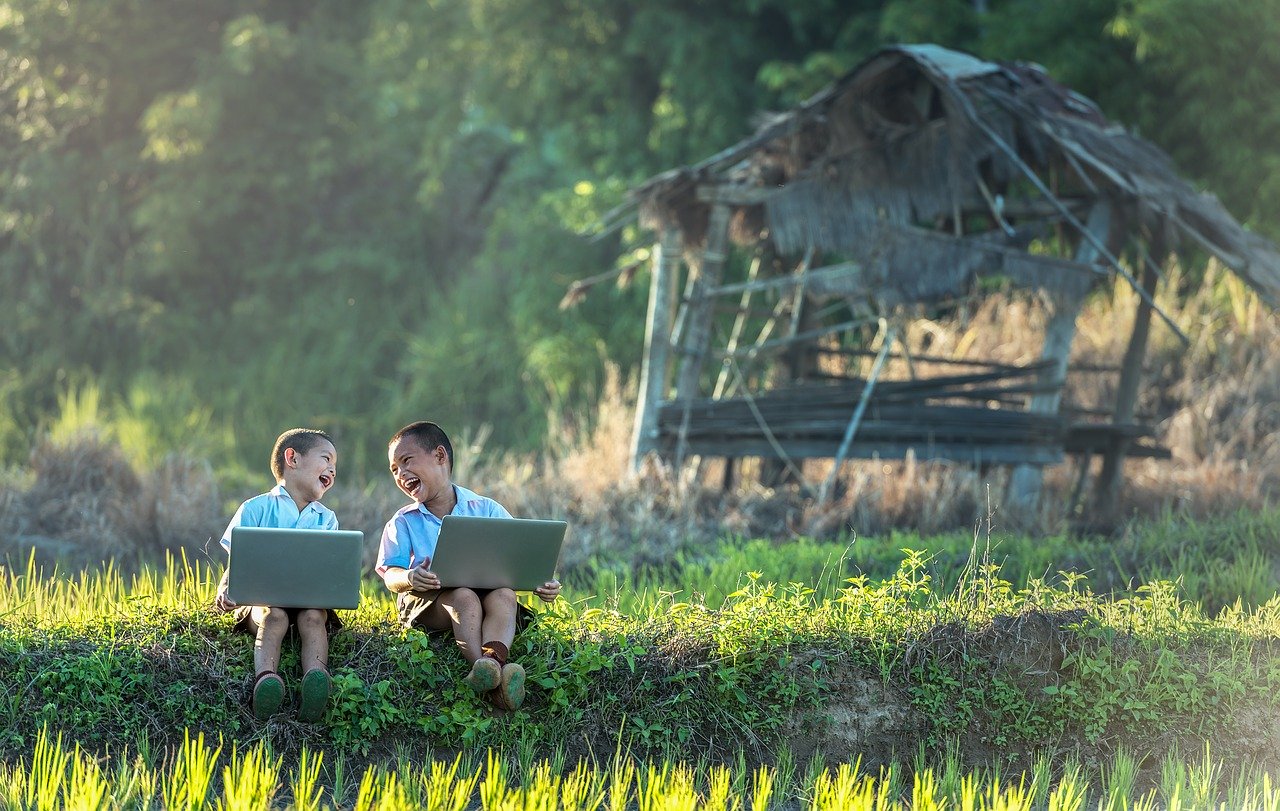 School & teachers
A teacher in the online setting has right away multiple roles to follow. We list here the most important roles a teacher fits in.
Guide
An online teacher needs to play the role of guiding students through learning experiences as different learners require different learning styles and modes. So, online teachers need to change their mode of teaching accordingly to personalize education. Such learning experiences are usually designed and planned long before the course starts. This way the teacher can devote more time to guiding the students and less time to prepare lessons. He makes sure learners focus toward key concepts and ideas.
Motivator
Online learners need to remain motivated throughout their online course, which can be a tedious process especially for younger participants that still didn't discover a sufficient self motivating motor. Studying online can feel isolating and discouraging and that's why an effective teacher makes good efforts to communicate encouragement to individual learners. Furthermore, they need to provide constructive feedback. The teacher needs to find a fitting way to promote positive messages, not excluding necessary criticism. Maintaining overall positive morale in the class is very important. Teachers cannot be harsh or lose their control at the time of providing negative feedback. Pointing out the weak areas and educating how they can be better in that area. Teachers should help the student overcome their fears or worries by providing relevant solutions when the student falls deep into doubt and negative comments.
Role model
Teachers can and should be massive support systems for students, especially online students. They need to help the online learners develop sufficient levels of confidence. They need to remain positive most of the time. No matter how much stress a student is going through, a teacher's role is to bring him back to light and help him focus back on the subject.
Individual Mirror
Providing feedback is an important duty of online teachers. When online learners get proper feedback, it helps them to get better and work on their weaknesses and identify their actual strengths. They strive to get closer to meeting their learning objectives. And that is why the online teachers act as mirrors, showing the students their actual selves.
Co-learner
The online teaching techniques and technology change quite often and that's why the teacher needs to be a co-learner. Teachers train themselves before giving any online classes. The good teacher is an active participant in discussions, might also have to complete assignments given to students, later on sharing their work with the students. This creates a healthy and nurturing learning environment.
Effective communicator
Communication plays an essential role in any learning environment. Often, students are asked to complete an "Orientation" session at the beginning of their online edu journey. This session stresses the importance of ongoing communication with the instructor. It also provides tips for communicating effectively online. The first activity in an online course is to demonstrate communication with the teacher. It is often required for online students to email the teachers, share information about themselves and bring questions forward. This is done to guarantee that students know how to contact teachers to ask questions. This builds an engaging community in the classroom.
Other
Apart from these qualities, there are certain other roles an online teacher might have to play. For instance, to be good collaborators. Online students need to be given the opportunities to collaborate on assignments and projects. Or they need to be creative and innovative. They need to come up with effective ideas to facilitate online school students further. They offer their students different options and bring fresh ideas to the light. Online teachers need to teach various life skills to their students as well. They incorporate fun activities to teach the importance of self-discipline, sense of responsibility and ownership to students. Online teachers need to be omni-skilled.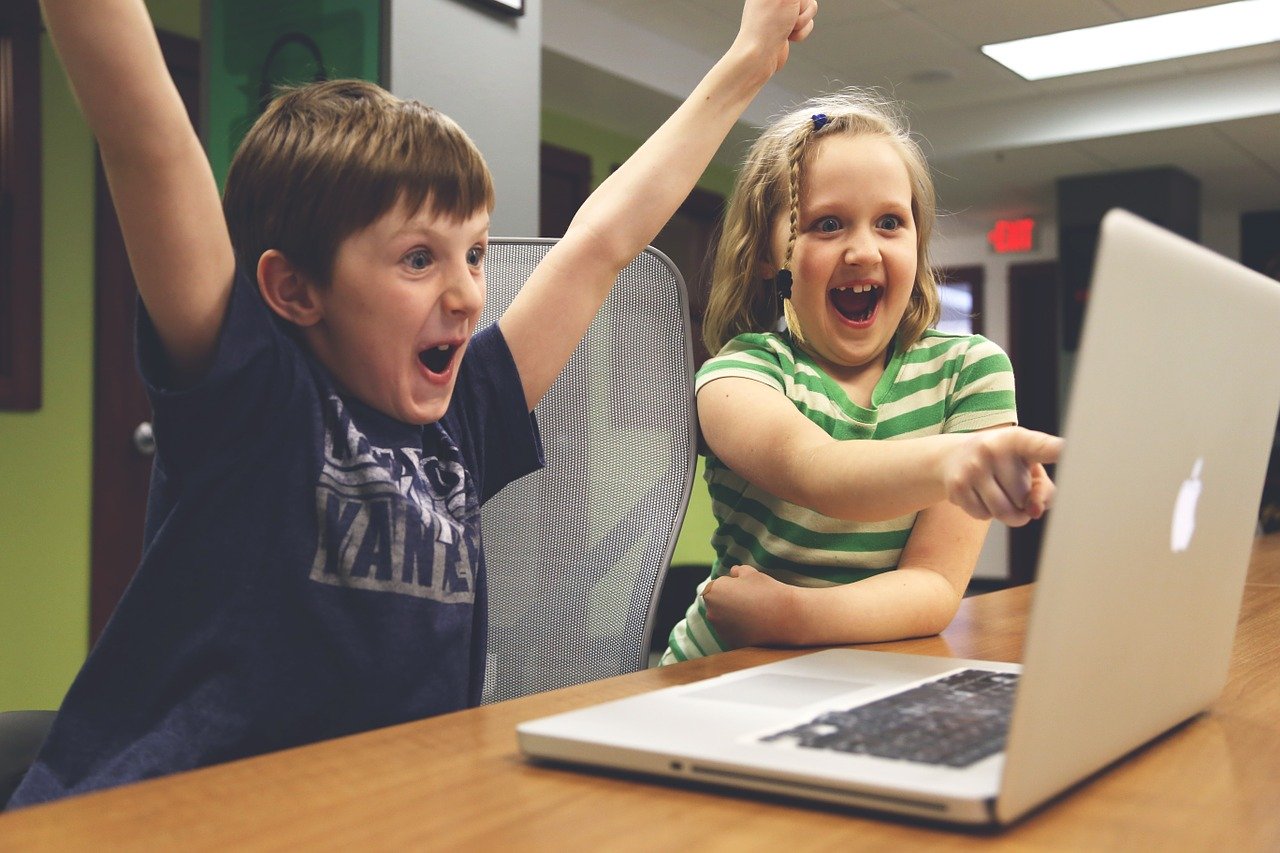 Students
Students need to learn to become active learners and seek active learning strategies in their learning. Learner autonomy as well as collaborative strategies needs to be negotiated for the effectiveness of learning. Group processes and how collaboration can be facilitated need to be taught to students during their education. Online learners need to understand the dynamics in an online setting, how online learning works; interactions, relations, perceptions, role of learners and instructors. Learners should have an understanding of the instructor's role as a facilitator or a guide. Learners may have expectations of 'instruction', and they may feel that the instructor is not teaching when in fact teaching is in the form of facilitating, guiding, scaffolding learning. The Turkish Online Journal of Educational Technology
Students' Parents
The increased autonomy and self-motivation are required to succeed in an online program. And that is why parent involvement is a key to a successful school experience. Studies show that there is a direct positive correlation between parent involvement and student success. This could probably be said for both face to face courses and online courses, but the connection is clear. In other words, online schools work better when parents take an active role in the child's education. There are several ways that parents can get involved - physically, electronically, mentally. Physical presence can be very helpful. Although not all parents can stay home most of the day, daily and/or weekly monitoring should be a priority. Daily checking on the progress of your child, especially at the beginning of their online school experience, is essential. As students become more comfortable and motivated with online courses, this monitoring can decrease, but should never decay away. Part of the monitoring should include checking the number of assignments that are getting completed, checking for student's understanding, and affirming on-task behavior. Simply put, making sure there isn't lots of time spent playing online games, browsing social networking sites and similar unproductive activities. Furthermore, the child may need assistance with developing a schedule for themselves and setting goals and if families can serve as coaches in this way, they are one step closer to successful completion of the curriculum. TIP! When helping your child map out their work for the day or week, have them start with the tasks and classes that are less desirable. By saving the classwork that the student is really looking forward to until the end, he or she can maintain momentum and motivation to continue working.
Being an encourager is perhaps the most important role for the parent in an online setting. Praise the success. Display good work on the refrigerator and the walls the same way you would do in an in-person schooling. Surround them with examples of the positive things they are accomplishing. Surely don't forget to bring negative things up as well, otherway kid can be misinformed by only the good it is doing and forget about all the inefficiencies and bad performance it might have. Parents should help the child understand difficult concepts and complete assignments without giving answers away. Coach, don't micromanage your student. When you encounter something too difficult contact the teacher and request additional assistance.
The Facilitator
By the facilitator here we mean the system itself and people taking care about it. The system is called LMS (Learning Management System) and is often present at both online schools and offline (in-person) systems. A learning management system is a software application for the administration, documentation, tracking, reporting, automation and delivery of educational courses, training programs, or learning and development programs. The learning management system concept emerged directly from e-Learning.
By the other words, it is the place where parties log in when they create/submit tests, and where they can interact with one another or see their performance grades. In the U.S. as of fall 2018, the top three LMSs by number of institutions using it were Blackboard (31%), Canvas (30%), and Moodle (18%). Measuring their popularity by number of students enrolled we see practically the same results with a difference that Canvas surpassed Blackboard by a tiny margin. Worldwide, the picture is different, with Moodle having over 50% of market share in Europe, Latin America, and Oceania. From the said above we can already see that the role of the facilitator is simple: To facilitate the learning by providing interactive tools to schools and their IT departments. These LMS's are then flexible enough for each institution to fit their needs. From basic graphic design changes to types of questions in online tests and their grading options. LMS can be used at non-school institutions, for instance for companies looking to develop their employees.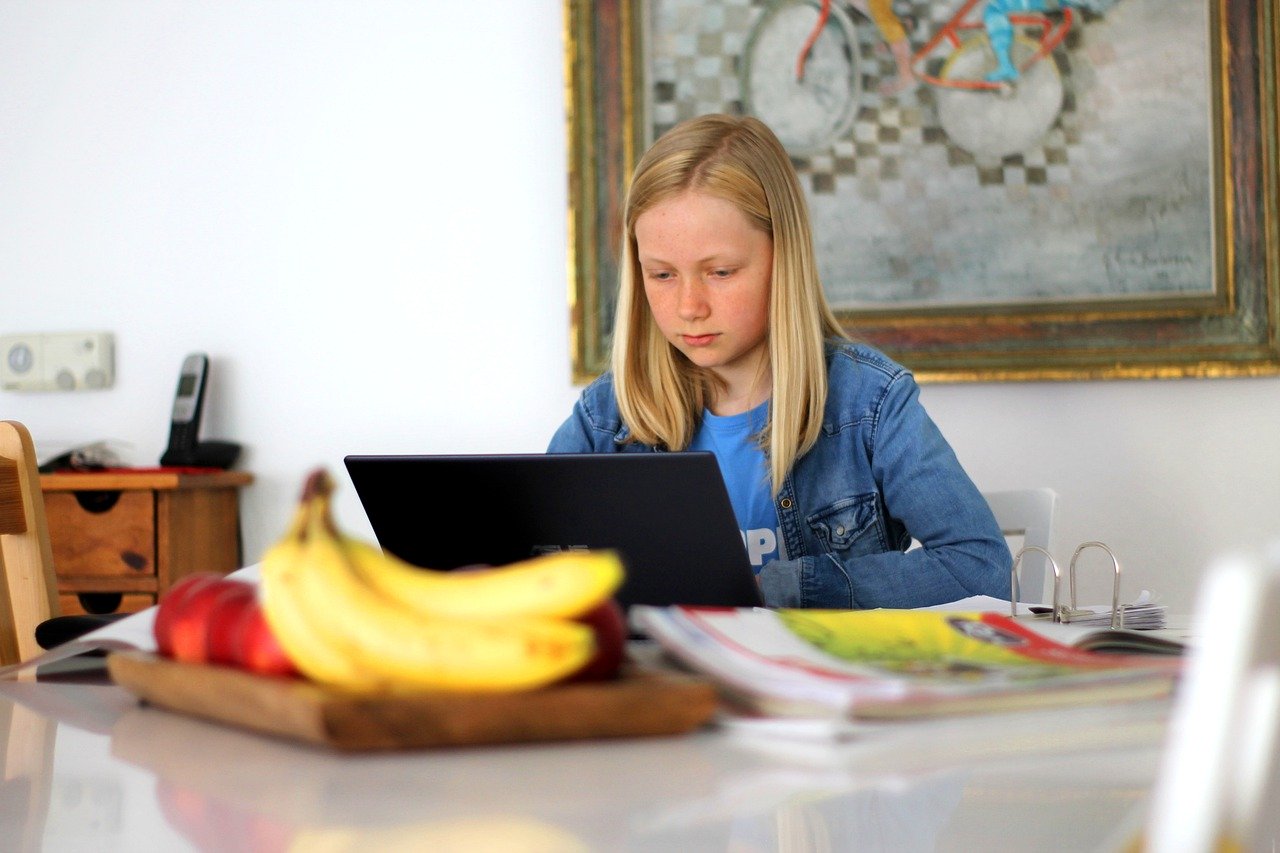 Why Online Schooling is Better
While it's easy to continue education online, you may be wondering how online schools are better than traditional ones. How does learning from home be more effective than attending a traditional school? Several studies have revealed that online education can significantly improve the classroom experience. Here is why:
Online Learning is More Engaging
Brandon Busteed, President of University Partners and Global Head of Learn-Work Innovation at Kaplan, offered some valuable insights into the state of online learning and how efficient it is as compared to the classroom environment. Online schools have to present learning material in multimedia, attention-grabbing formats, which better engage today's students. It's a fact that every student in a classroom is different when it comes to learning capacity and ability to absorb information. One of the good things about online school learning is that it allows everyone to learn at their own pace.
Lower Costs
Cost is one of the major differences between traditional and online schools. As the US parent, you spend thousands of dollars every year on school dues, transportation, and other schooling-related expenses. Online schooling dramatically reduces those expenses and makes it financially easier for you to support your children's education. If you're looking for cost-efficient schooling options, make sure to try online academic programs. Tuition fees are often lower for online education, and it also saves commute costs, and sometimes course materials are provided for free. While parents don't have to pay for commuting and room, online education makes it possible for people to take less student loans, which are at enormous highs. It is estimated that most people need approximately 20 years to pay off their student loan debt.
Familiar Environment
Traditional classroom settings require students to follow certain codes (dressing code, behaviour code, …) and learn in a pre-defined environment. However, online homeschooling gives students the freedom they need to make the learning process more comfortable. Students listen to their lessons and take exams or submit work online without staying for hours in traffic. This can be at the same time also disadvantageous. Some students simply need someone to sit with them in order for them to do their dues.
More Control Over Schedule
While some virtual learning programs require participants to attend classes at certain times, online schooling gives students control over their schedule. This eventually leads to reduced absenteeism and scheduling conflicts. More importantly, students can take their time to fully grasp more difficult concepts, while others like to get things done faster. Online schools allow students to plan their studying schedules according to their preferences. Freedom to control the schedule also helps students improve their time management skills. Introverted students may find it hard to stay confident in a traditional classroom or actively participate in discussions and presentations. Online learning makes it easier for them to be actively involved in all learning activities. Besides, lack of classroom activities allows students to concentrate better in online learning spaces.
Become Familiar with Technology
Operating an application can be a daunting task for non-tech-savvy people. When children start conducting their learning activities on a web platform, it helps them get comfortable with technology. It's an excellent benefit of virtual learning where participants have to run an application to streamline their learning tasks. And as this can be a great advantage for further life, at the beginning it can be really rough to get through this first phase of learning the system. And should you be a person having issues with using advanced computer systems, this might give you a headache. The growing need for remote work is driving people to become adept at technology for communication and collaboration. The ability to get things done using advanced online platforms is a valuable skill.
Online Education is for everyone
One-third of America's students are participating in a form of an online educational program. From Kindergarten and K-12 to higher education, online learning is for everyone.
What did we learn in a nutshell
The online education is here to stay. It is gaining its importance for various reasons. From flexibility, often better learning outcomes, lower learning costs, and superior completion rate are some of the notable outcomes. All students, school, teachers, and parents have important roles in making online education work. Among most important roles as a parent we see facilitator, encourager, bookkeeper, performance checker, assistant. Parent is here to involve himself all mentally, physically and electronically with the education. Teacher's role in this process is similarly vast, yet it covers even more areas. A good teacher is co-learner, innovator, facilitator, collaborator, creator, effective communicator, role model, individual mirror, motivator and guide. Liked this resource? Check our other resources from the Online Schooling Series at RedComet.com.