Sep 24, 2020
A Basic Introduction To Online Career and Technical Education (CTE)
With more and more people starting to appreciate and enroll in Career and Technical Education (CTE) programs, it is becoming a part of our regular day to day discourse.
However, many people are still unclear about the purpose of CTE, its importance and its methods. This is why we have put together a detailed read discussing everything you need to know about online CTE programs.
What is Career and Technical Education, aka CTE?
Career and Technical Education are courses and programs designed to prepare students for the higher-wage, higher-skill and higher-demand careers of our time. Students have to go through a diverse curriculum that covers everything from the core academics to technical training and soft skill development.
Why is CTE Education Necessary?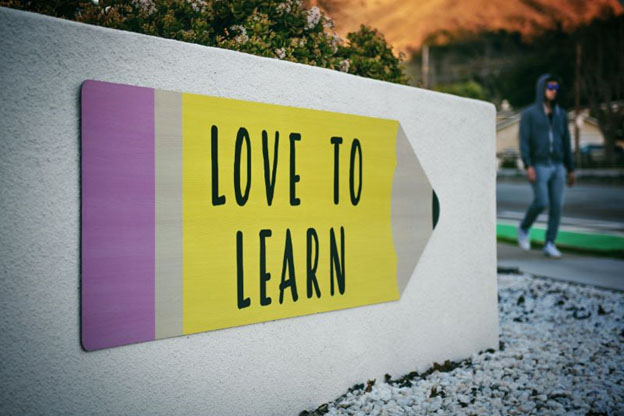 Our traditional schooling system can't equip students for the modern demands of the workplace.
In fact, students coming out of regular schools lack the proper set of skills that companies are looking for. This leads to students not getting the job they want, and employers not getting access to a pool of qualified employees.
Other than this, there is also a general sense of dissatisfaction around traditional schools. This isn't to say that the schools have dropped in quality. In fact, they are the same as before - which is exactly the problem.
The fact that schools and traditional curriculums haven't evolved to meet the needs of the modern world is why CTE education is necessary.
Under CTE, students go through a much more enriching academic experience where classroom work meets with real-world examples. This keeps the students interested, motivated, and engaged.
Not just that, but by the time students finish their CTE program, they are now ready to face the world, either by joining a company or by starting a business of their own.
What are the Different Concentrations of CTE Education?
CTE is generally taught in post-secondary institutes when the student is ready and ambitious to join the workforce and looking for the proper training and guidance.
However, CTE programs and courses are also getting introduced at the high school and even middle school levels. Students are now able to enroll in a CTE as early as in the ninth grade. This allows ambitious students to get a head-start in crafting their career path, as early as possible.
With that being said, there is a small catch! You have to find a school that offers CTE at middle school and high school levels.
Also, take into account that not all schools will have all the courses, aka tracks, offered as CTE. As such, you will need to do some research to find the school that offers your desired CTE course. And if it's not in your locality then that's even more troublesome.
This is why high school and middle school students are encouraged to consider online CTE programs. All the classes can be attended from your home, or anywhere else, as long as there is an internet connection.
Furthermore, the world of online CTE education has evolved quite a lot, allowing students to acquire the necessary technological and occupational knowledge without needing regular physical attendance at a particular brick and mortar premise.
We will discuss more about online CTE education in a later section. Now, let's focus on the different tracks offered in CTE.
What are the Different Tracks Offered in CTE?
CTE is divided into 16 different tracks or career clusters that group together a bunch of high demanding career options. This makes CTE both highly specific as well as versatile at the same time.
A particular career cluster is focused on a particular professional field. But under that field, there are various job options opening you up to a bunch of job opportunities once you have completed the program.
Here, take a look at the 16 tracks of career and technical education along with different career choices they bring to the table:
Health Science: Students can apply to become a Nurse, Patient Care Technician, Certified Medical Assistant, etc.
Business, Management & Administration: Students can apply for posts on Human Resources, Data Entry Specialist, etc.
Marketing, Sales & Services: Students can become a Marketing Specialist, Sales Representative, Data Analyst, etc.
Finance: Students can apply to become an Accountant, Controller, Accounts Receivable, etc.
Information Technology: Students can apply for Site Reliability Engineer, Information Technology Solution Provider, Network Specialist, etc.
STEM: Students can become a Mechanic, CAD Specialist, Technician, etc.
Manufacturing: Students can apply for posts like Production Specialist, Materials Manager, Materials Acquisition, etc.
Transportation, Distribution, & Logistics: Students can apply to become a Logistics Planner, Distributor, Logistics Analyst, etc.
Hospitality & Tourism: Students can become Assistant Hotel Directors, Guest Experience Specialist, Reception Manager, etc.
Government & Public Administration: Students can apply for Administrative Assistant, Project Manager, Zoning Specialist, etc.
Law, Public Safety, & Security: Students can take a job as a Criminal Justice, Paralegal, Law Enforcement Agent, etc.
Agriculture, Food, & Natural Resources: Students have the option to become an Agricultural Inspector, Agronomist, Wildlife Administrator, etc.
Human Services: Students can take a job as a Social Worker, Rehabilitation Worker, Social Service Assistant, etc.
Architecture & Construction: Students can apply for posts in the Construction Technology industry as a Construction Inspector, Project Estimator, etc.
Education & Training: Students can take up jobs as a Training Consultant, Teaching Aide, Safety Specialist, etc.
Arts, Audio-Visual Technology, & Communications: Students have options to join as a A/V Technician, Audio Engineer, Lighting Technician, etc.
Like a particular track? Read our 16 different career clusters of CTE article for more information on each of them.
How is CTE Education Managed in an Online Environment?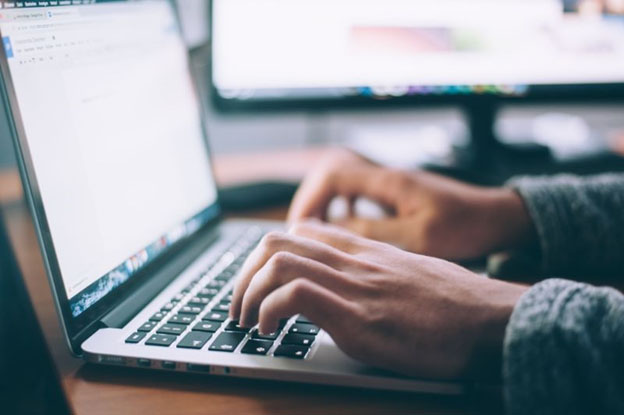 With more and more students as well as parents showing interest, it is only a matter of time before online education becomes the norm. However, many students and parents question whether the online teaching format is right for CTE.
The bulk of CTE consists of hands-on experience, application testing, and repeated practice to improve the field knowledge. As such, it is understandable why students and parents might think that offline, hands-on CTE programs are better than their online counterparts.
However, that always doesn't have to be the case. In fact, for the most part, it depends on which career cluster you have taken. And even then, thanks to the innovative teachers in online CTE programs, you can rest assured that the students won't receive sub-par learning experience.
For example, nurse teachers are creating videos of themselves washing dolls to show proper bathing techniques for bed-ridden patients.
Using the advancements in digital technology, VR technology, along with innovative teachers, online CTE is possible. This is why it is absolutely necessary to pick a CTE program that has the necessary equipment and infrastructure to provide the best learning experience for the students.